Makonnen Enlists Despot And Ezra Koenig For His "Down 4 So Long" Remix
Koenig says his only friends are Makonnen and Despot now.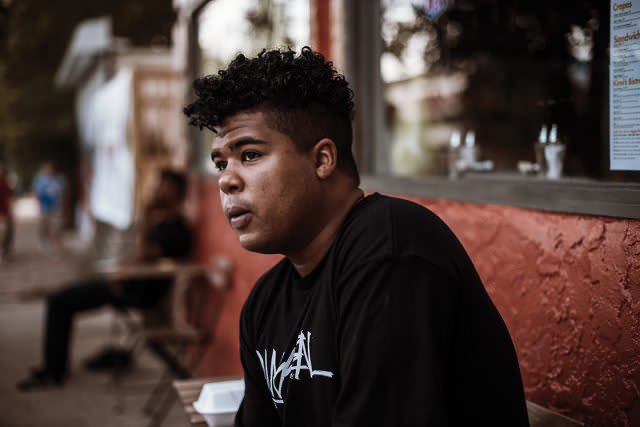 iLoveMakonnen has joined forces with Queens rapper Despot and indie star Ezra Koenig for a gloomy remix of "Down 4 So Long." The anti-party jam now contains a truly outstanding verse from the Vampire Weekend frontman musing on the big events of 2014, as he name-drops the Shmoney dance, and asks: motherfuckers leaking nudes, why they gotta be so rude? Having had his sunglasses shaded by an Olsen twin and his hand shaken by ex-President of France Nicolas Sarkozy, Koenig reflects, now my only friends are Despot and Makonnen; meanwhile Despot cracks that he didn't know what day of the week it was until he saw the club goin' up. Listen to the whole song below; there's also a limited number of downloads left at the Red Bull 20 Before 15 site if you move fast.