Whether you're rooting for the Seahawks or the Patriots, the real winner tonight is clearly Jeremy Scott, who designed each of Katy Perry's over-the-top looks for the Super Bowl halftime show. Here's a rundown of each themed costume change and the song that inspired it.
Katy opened the show in a flaming mini-dress for "Roar" and "Dark Horse."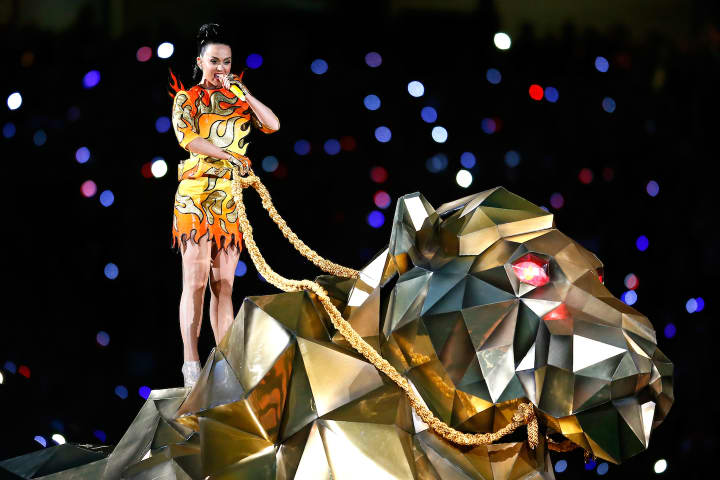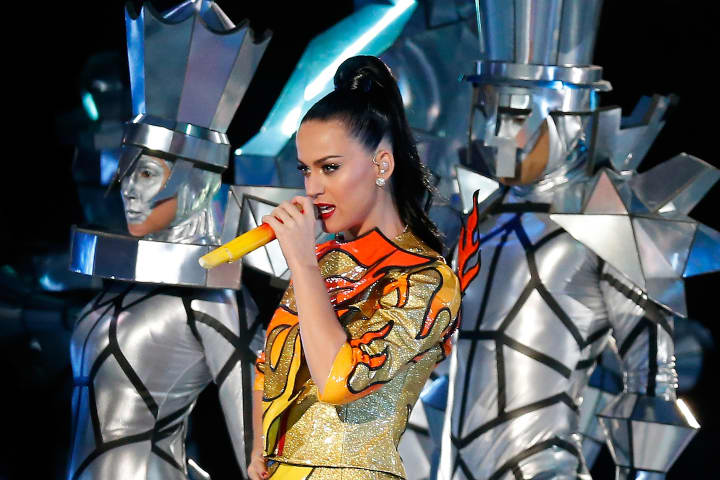 Honorary Mention: Props to Lenny Kravitz for rocking this truly sexy chainmail tank during "I Kissed A Girl."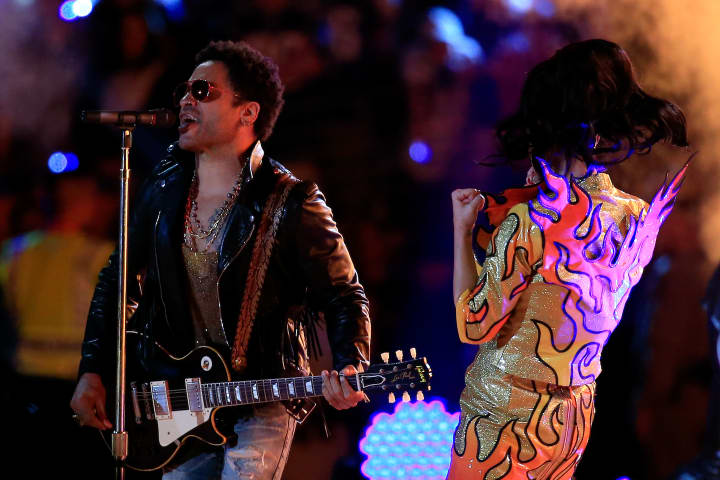 Katy switched to beach ball-inspired matching separates for sunny anthems "Teenage Dream" and "California Gurls."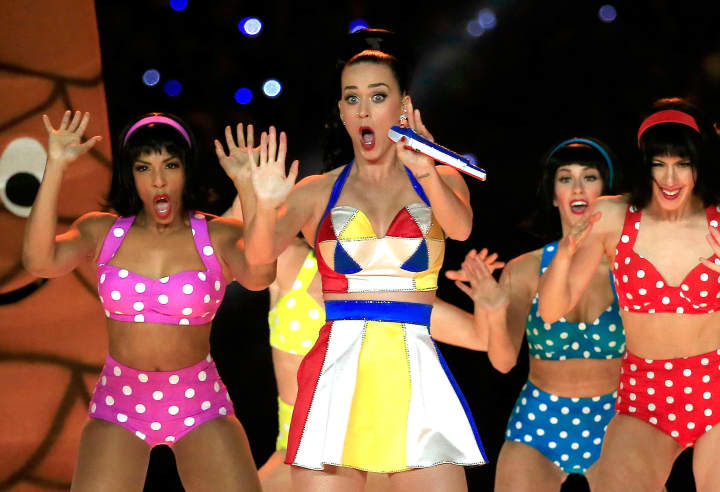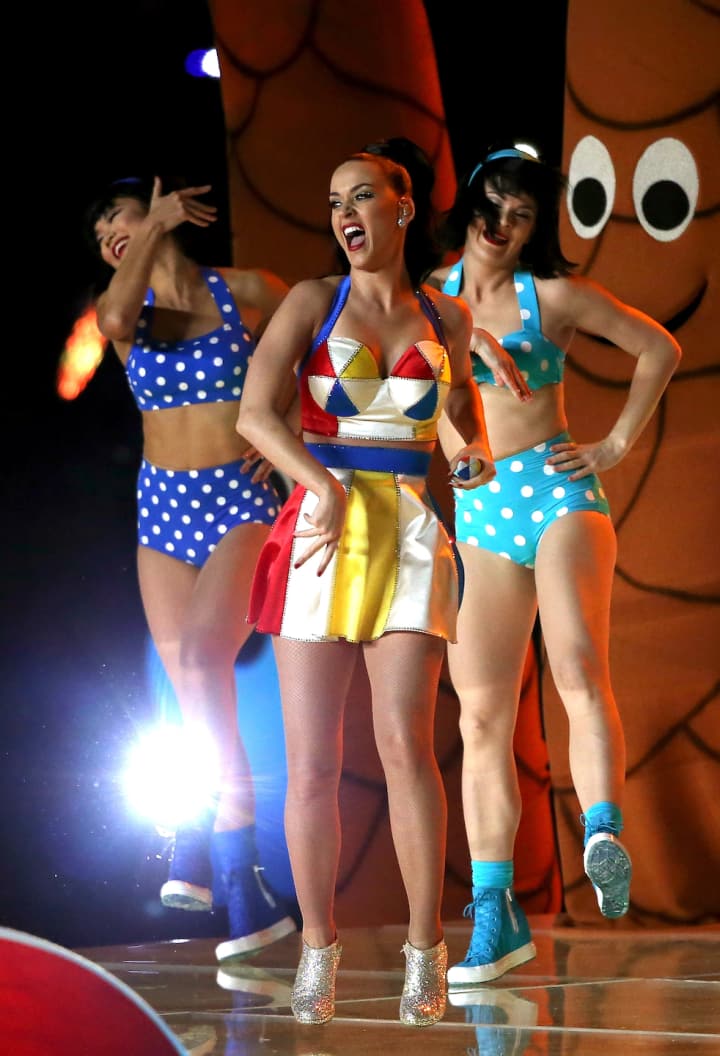 Katy came back in black with a studded jersey dress to match Missy Elliott's cozy tracksuit look for "Work It"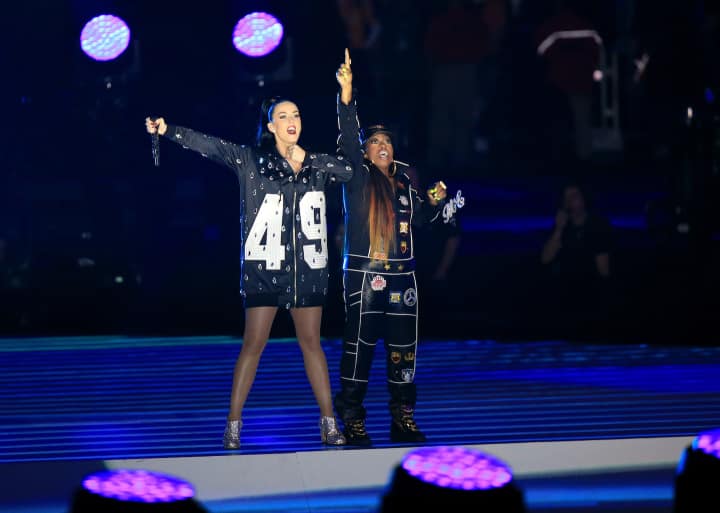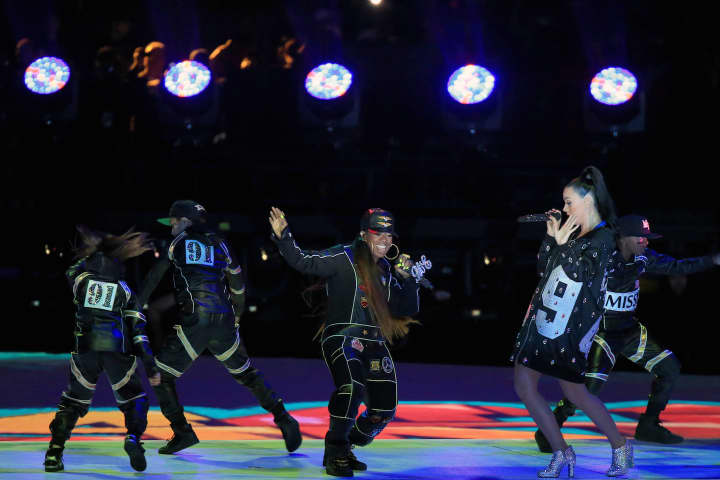 Finally, Katy closed out the halftime extravaganza in a star-spangled gown and with a slew of pyrotechnics for "Firework."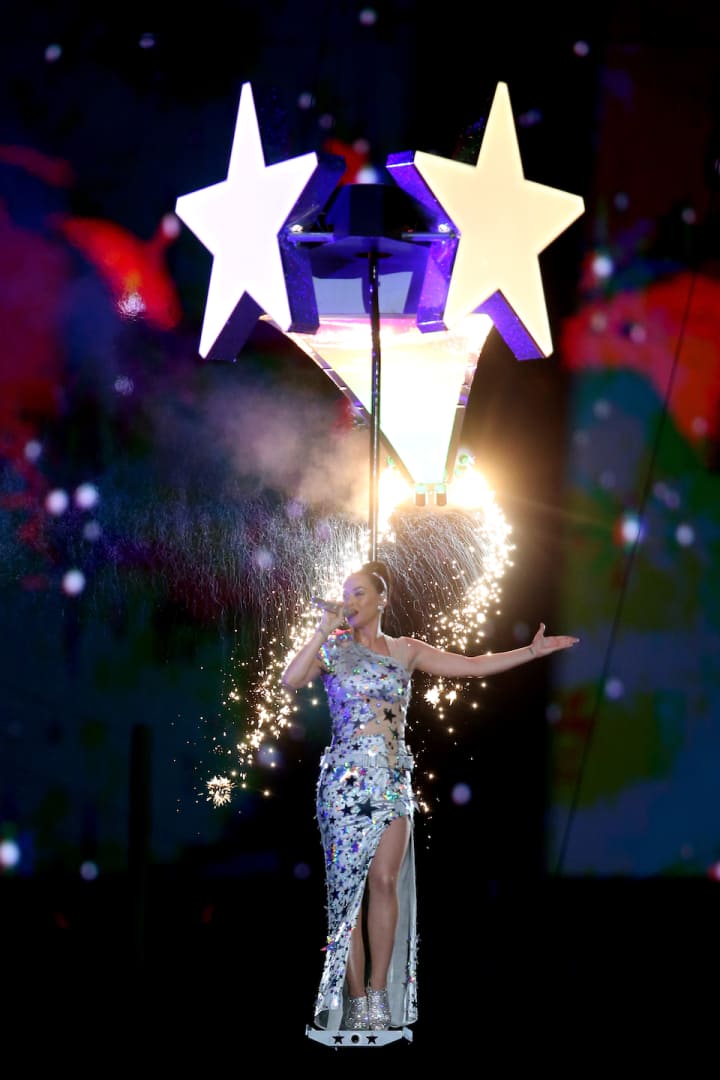 Missed the live performance? Don't flip your wig....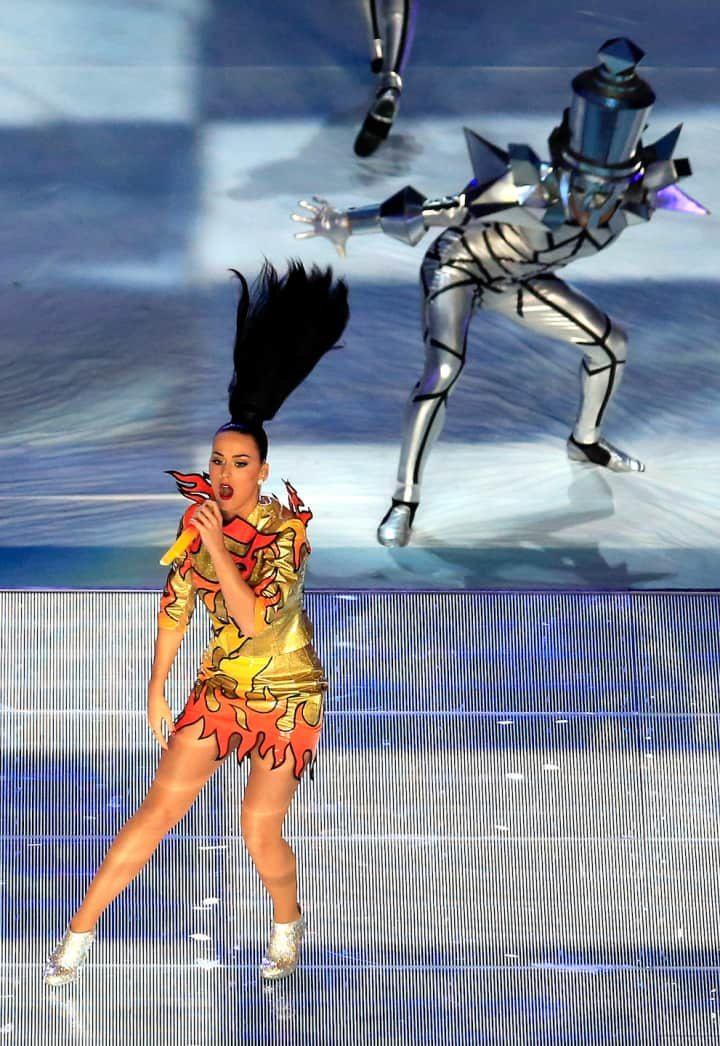 Lead Image: Christopher Polk