1. Whitney Houston's gold-on-gold gown owned 1994
2. Just like Coolio's expertly matched bandanas in '96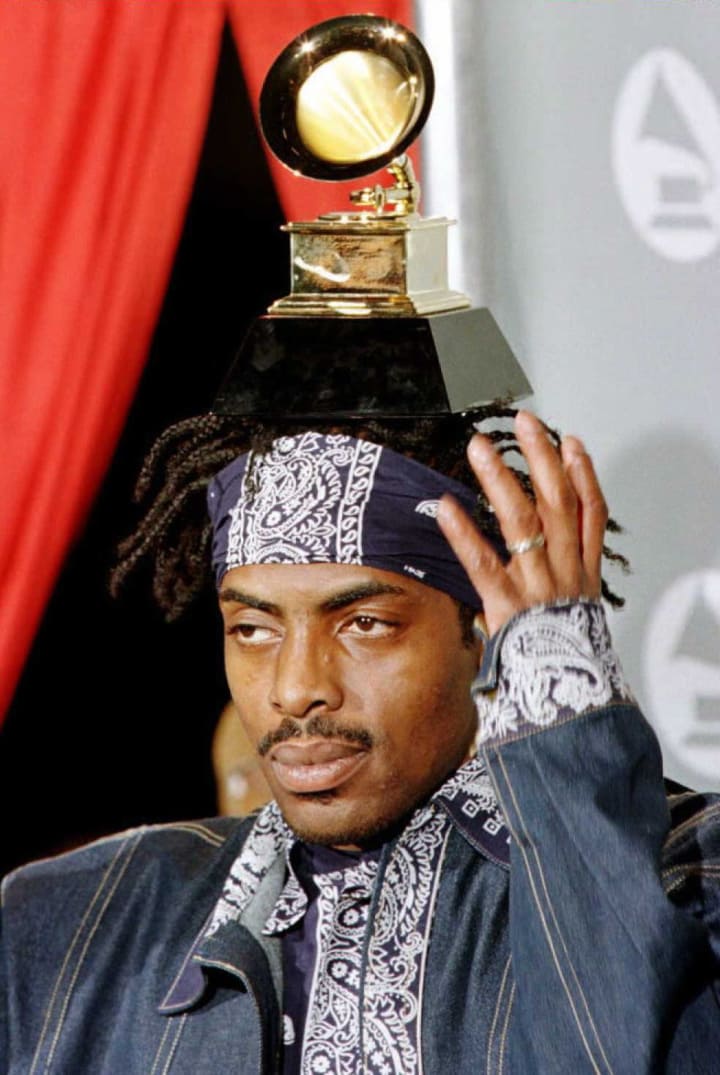 3. Mary J. Blige gave zero fucks in her leopard hood and dark sunglasses that same year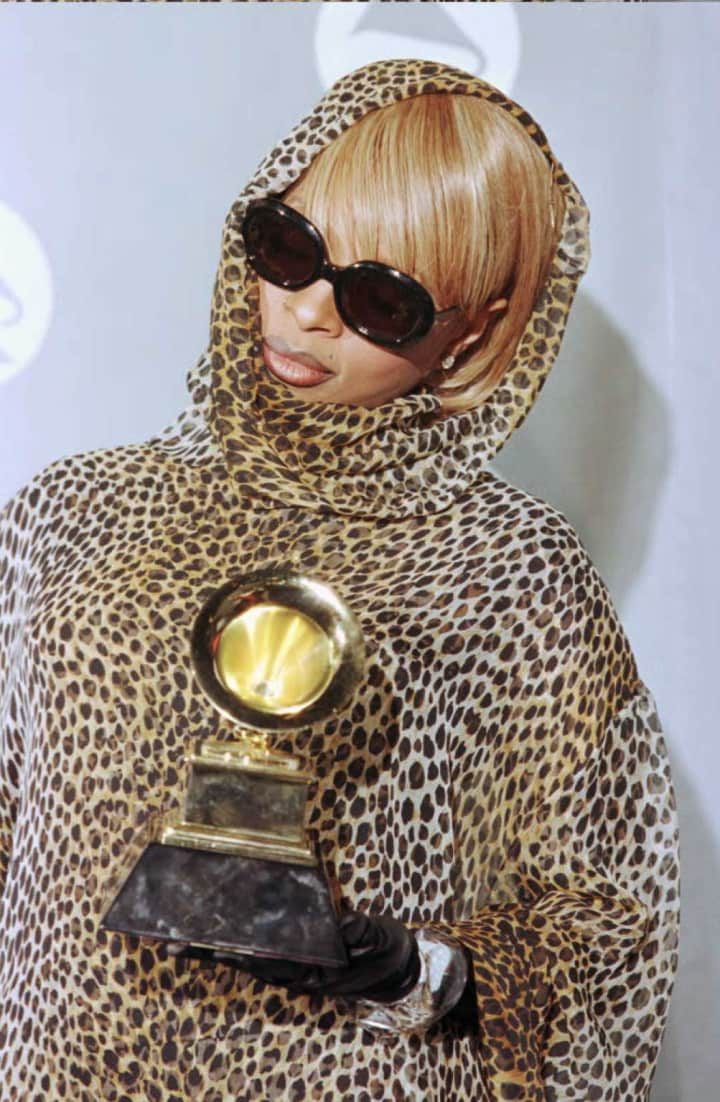 4. While Will Smith went a different route, accepting his Grammy in a Phillies jersey two years later
5. Remember when R. Kelly was a vision in tan snakeskin in '98?
6. Or when Mya was an angel in a matching bandeau and kimono in 1999?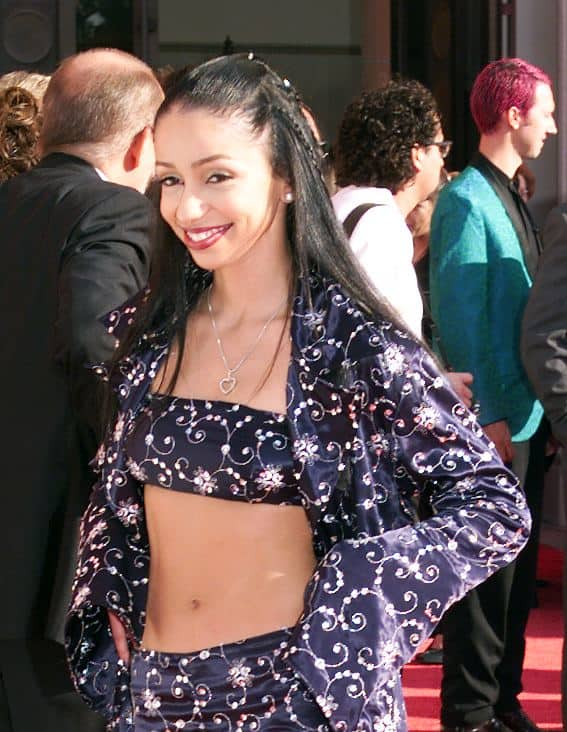 7. That same year, Erykah Badu's burnished patchwork was perfect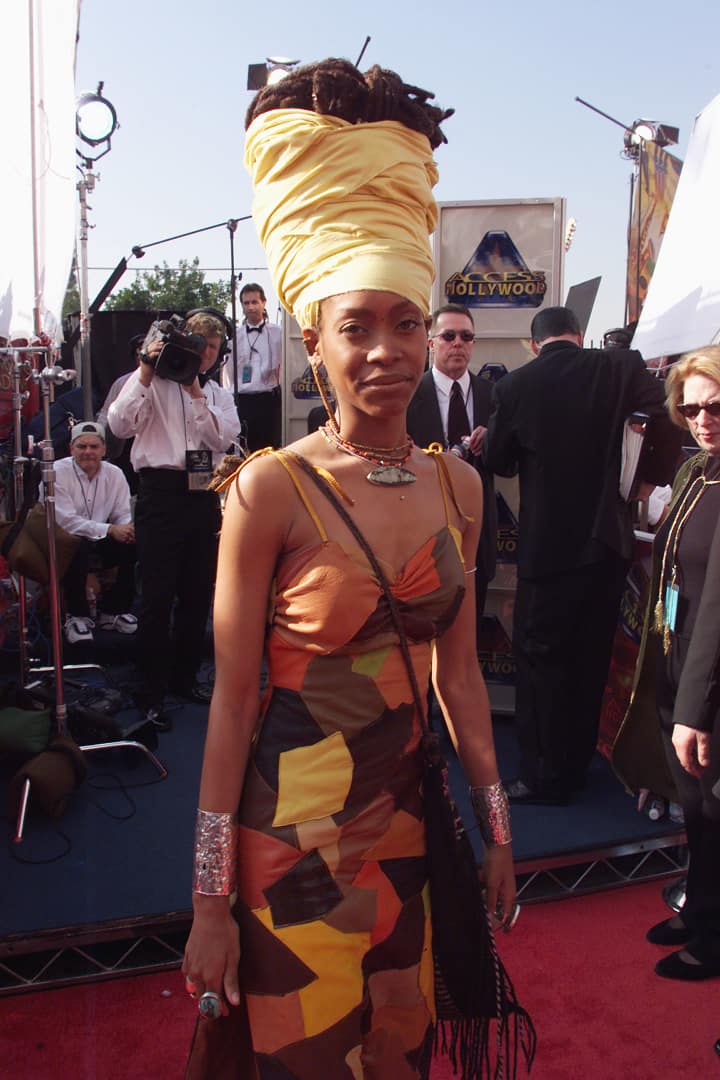 8. As was Chris Tucker and Missy Elliot's headwear game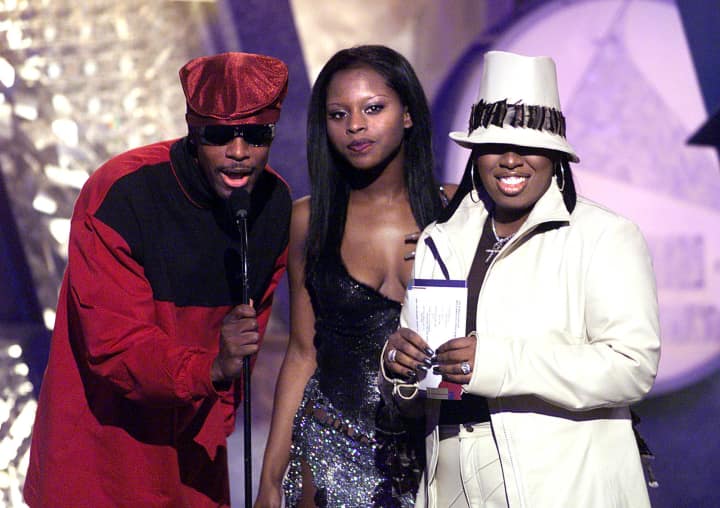 9. J.Lo's plunging Versace gown made a splash in 2000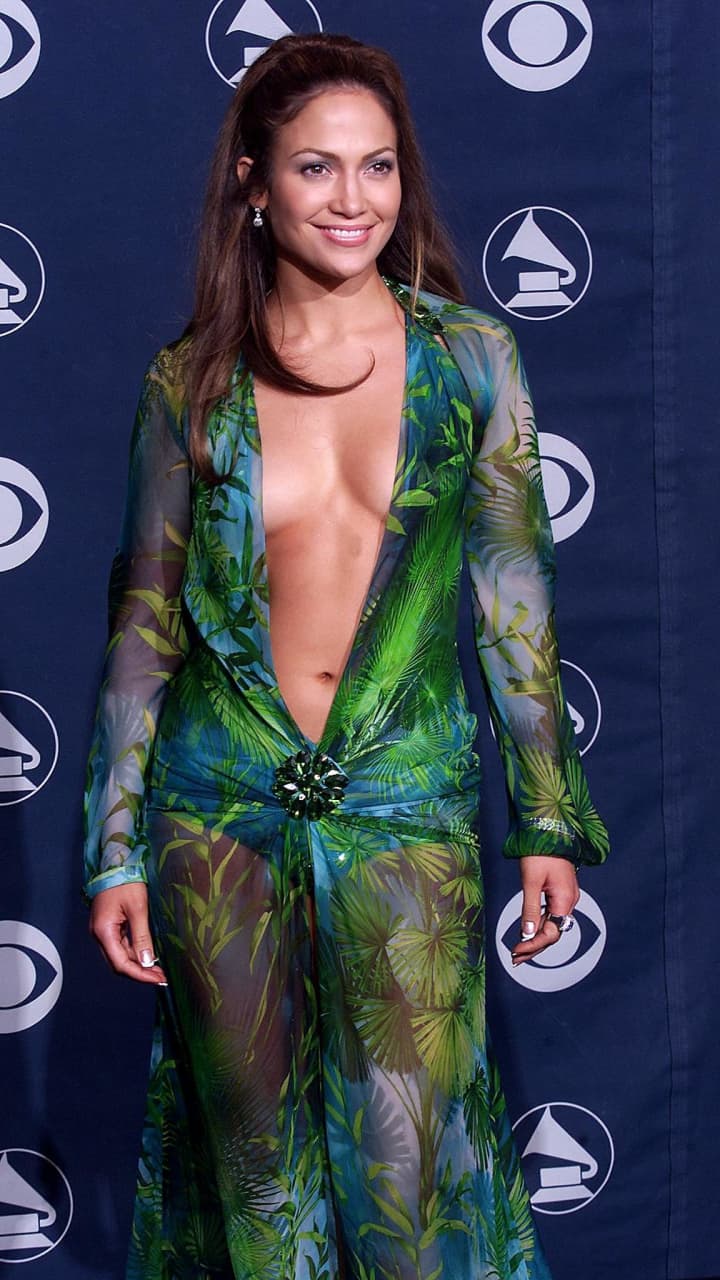 10. While the same year, Busta Rhymes and Rah Digga wore perfectly coordinated orange
11. And Bobby Brown turned up in a sheer top, Whitney Houston in fuchsia fur on his arm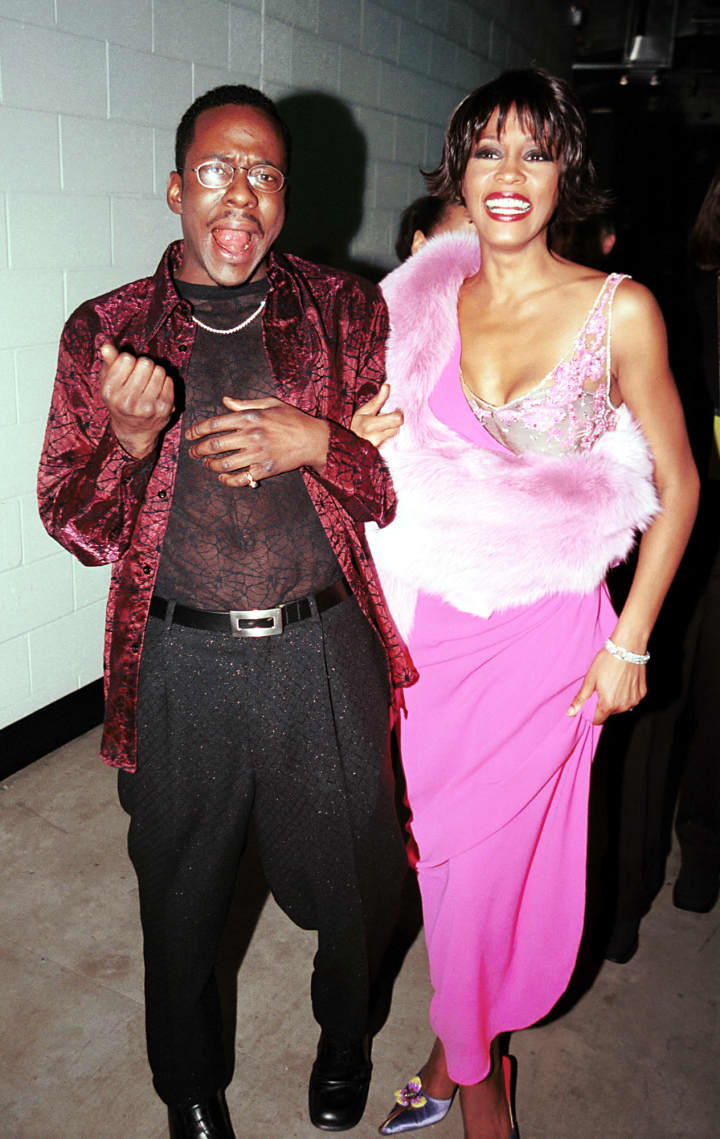 12. ...and Aaron Carter rocked a tiny little tux
13. Lisa "Left Eye" Lopes' red carpet vibe was hella cozy
14. In 2001, Beenie Man acceped his Grammy high af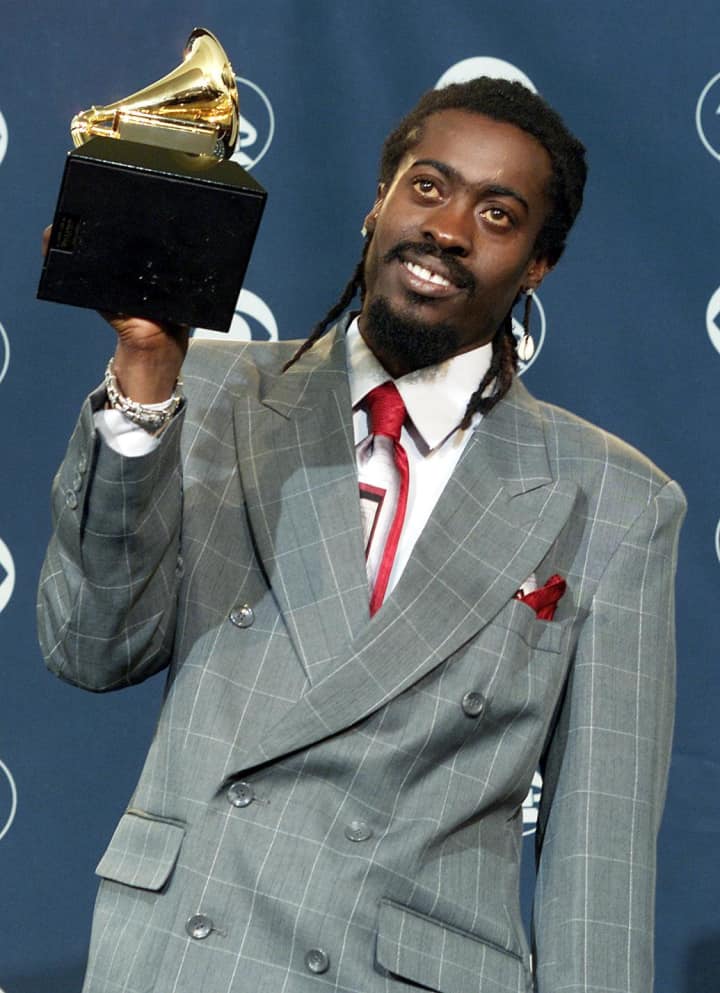 15. And Destiny's Child was on a different kind of green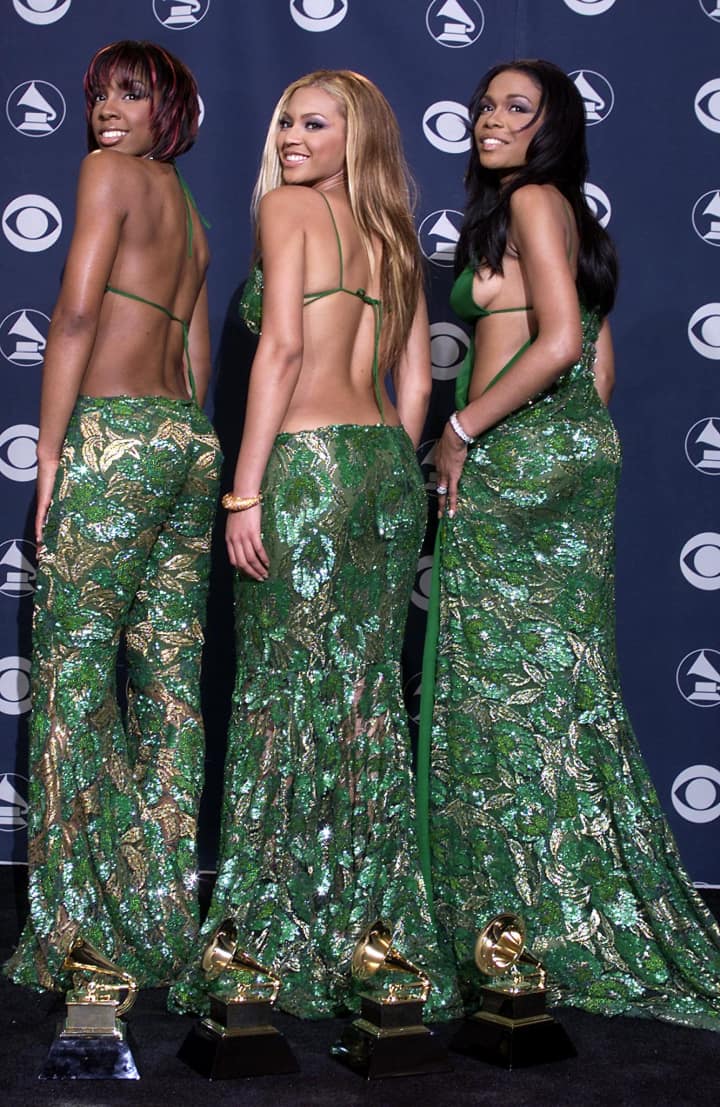 16. Macy Gray wore whatever the fuck this is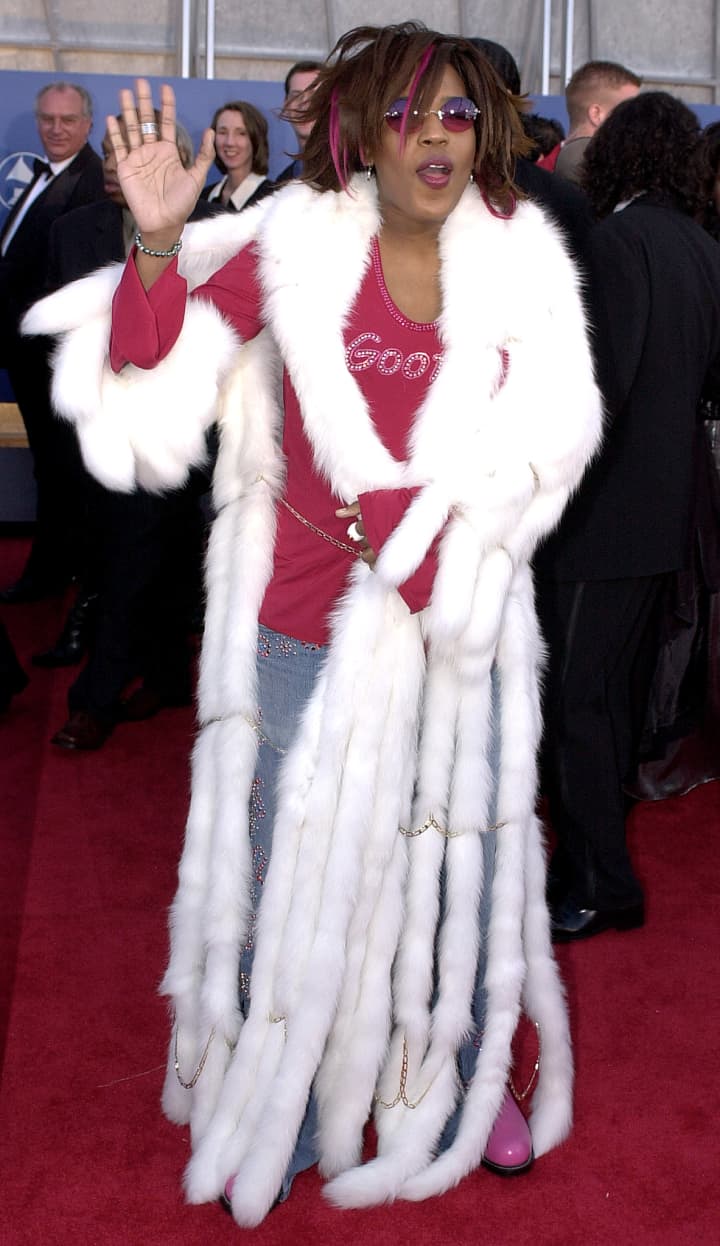 17. Toni Braxton looked slinky in this satin number in the press room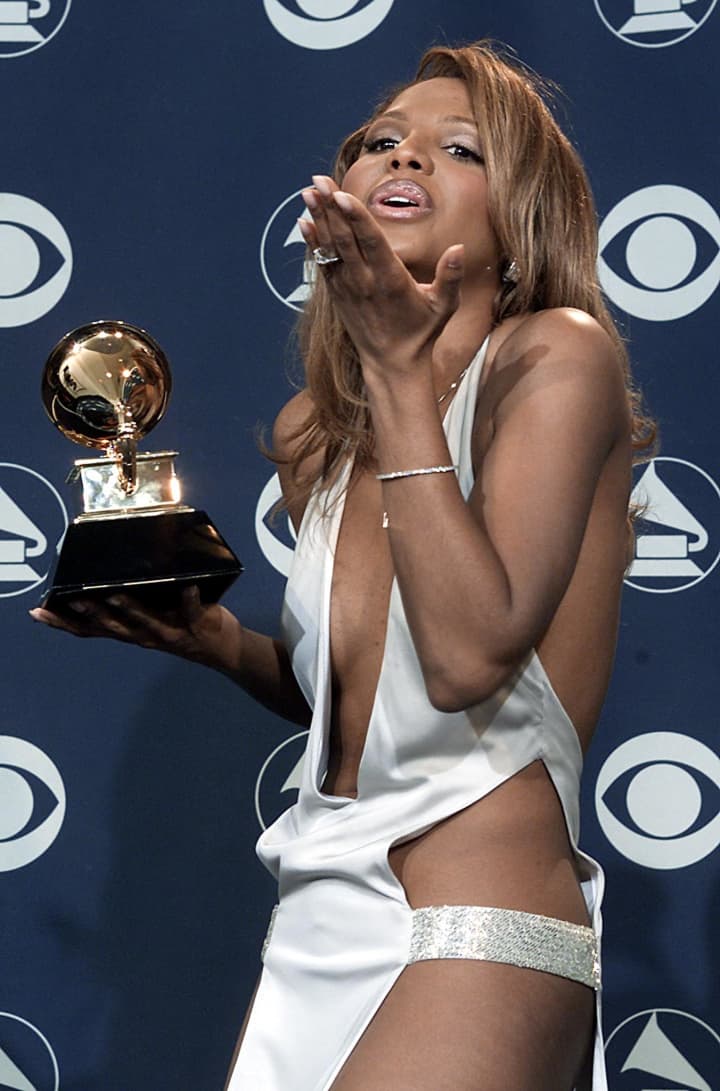 18. And Christina Aguilera rocked braids and pink sparkles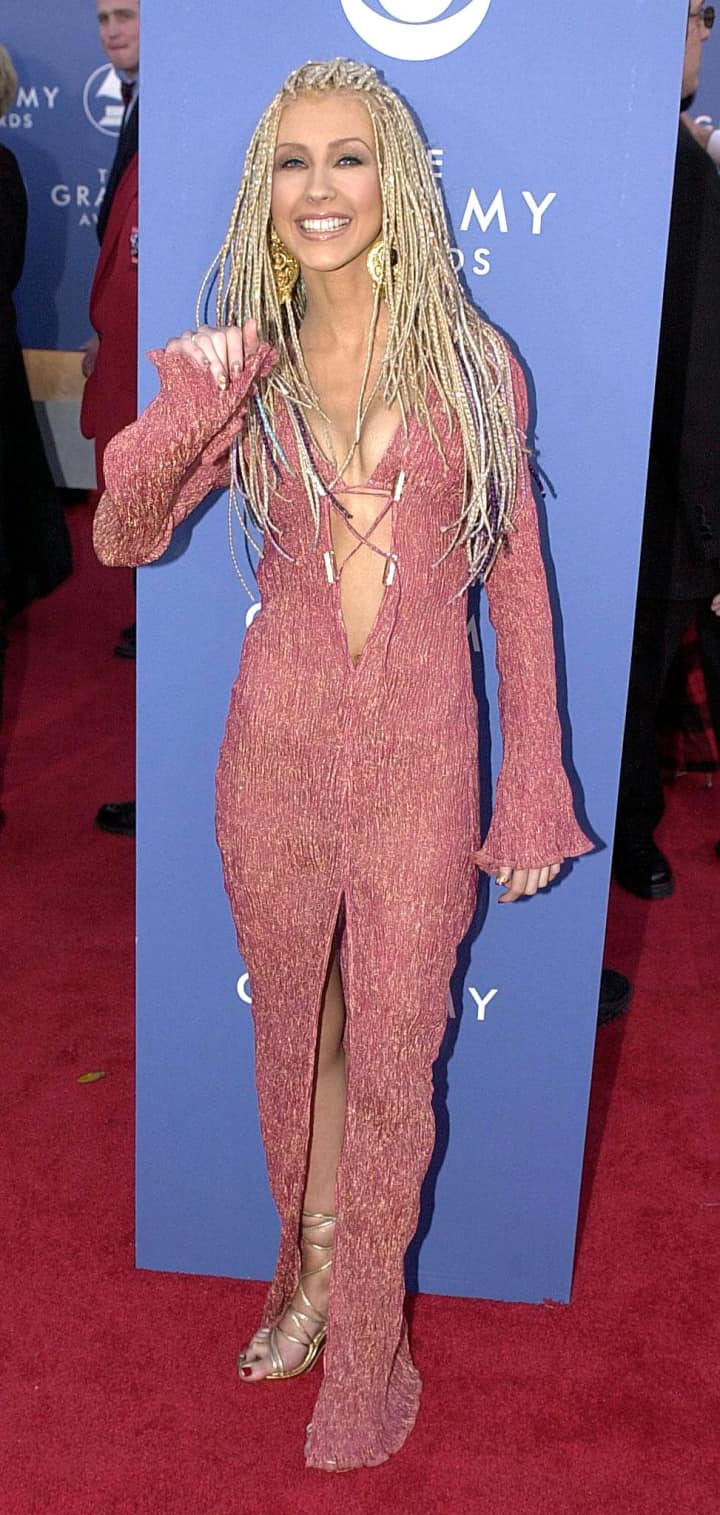 19. Missy Elliott's pink tracksuit went off in 2003
20. One year later, R. Kelly stopped by on his way to a masquerade ball
21. Ashanti let the world know about her abs in 2004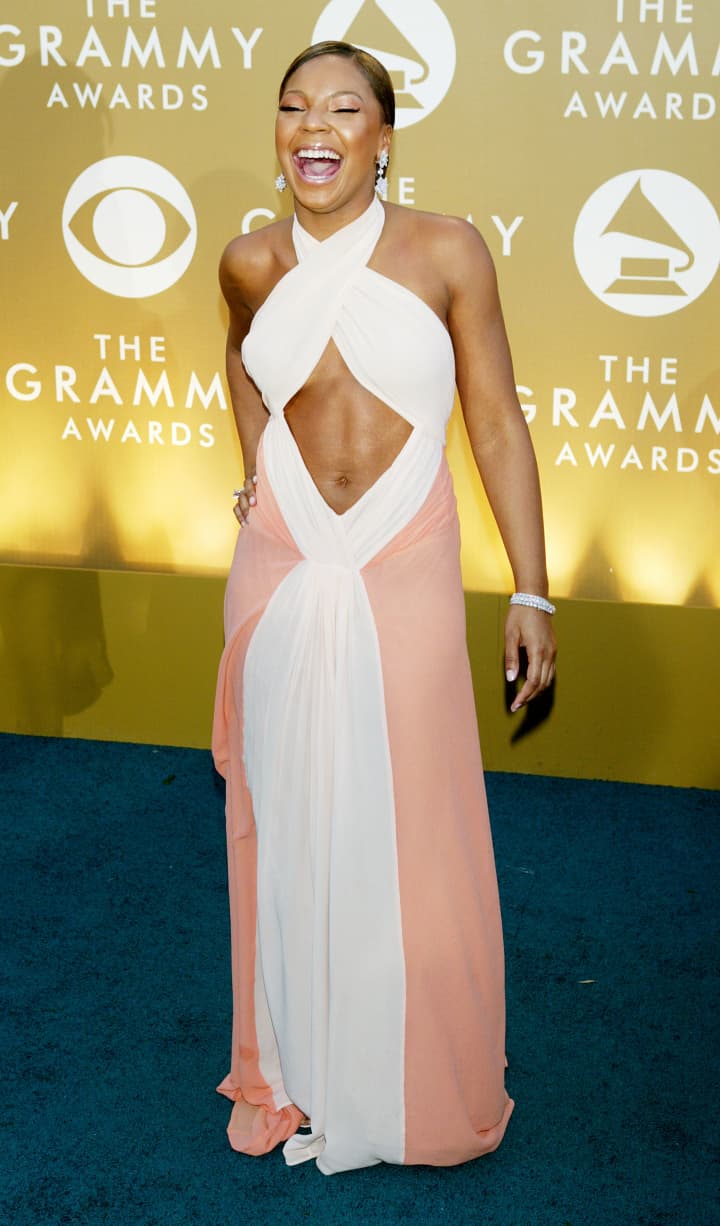 22. And Beyoncé was a golden god the same year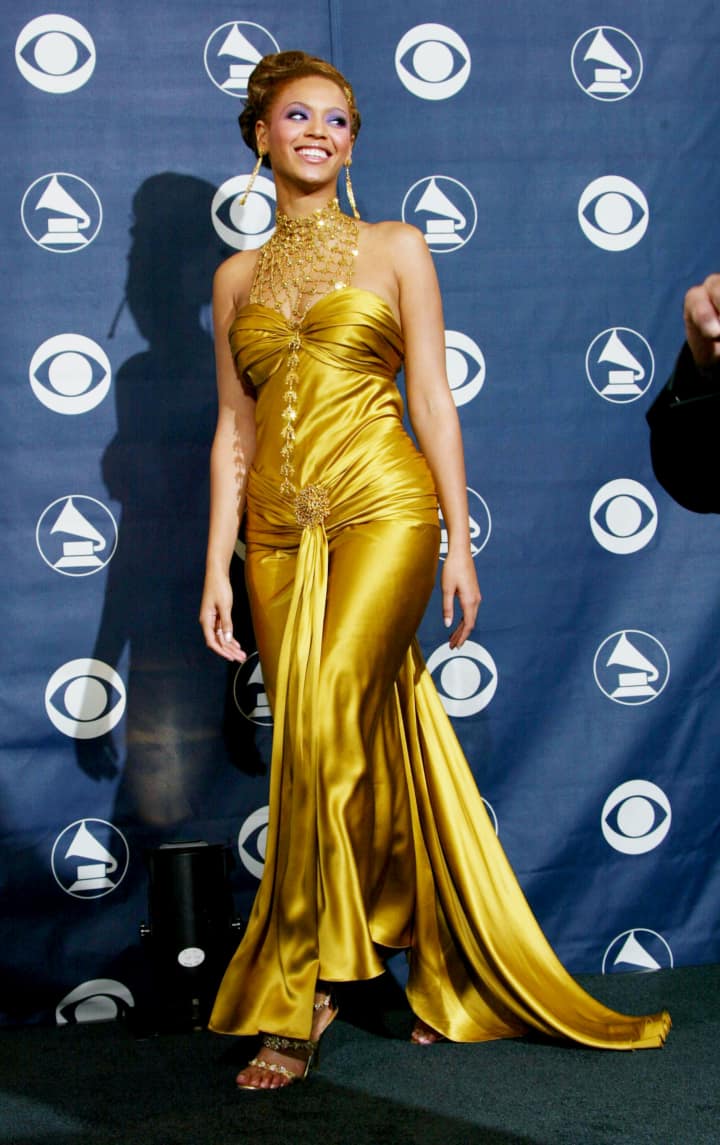 23. Do you think it hurt when Kanye fell from heaven?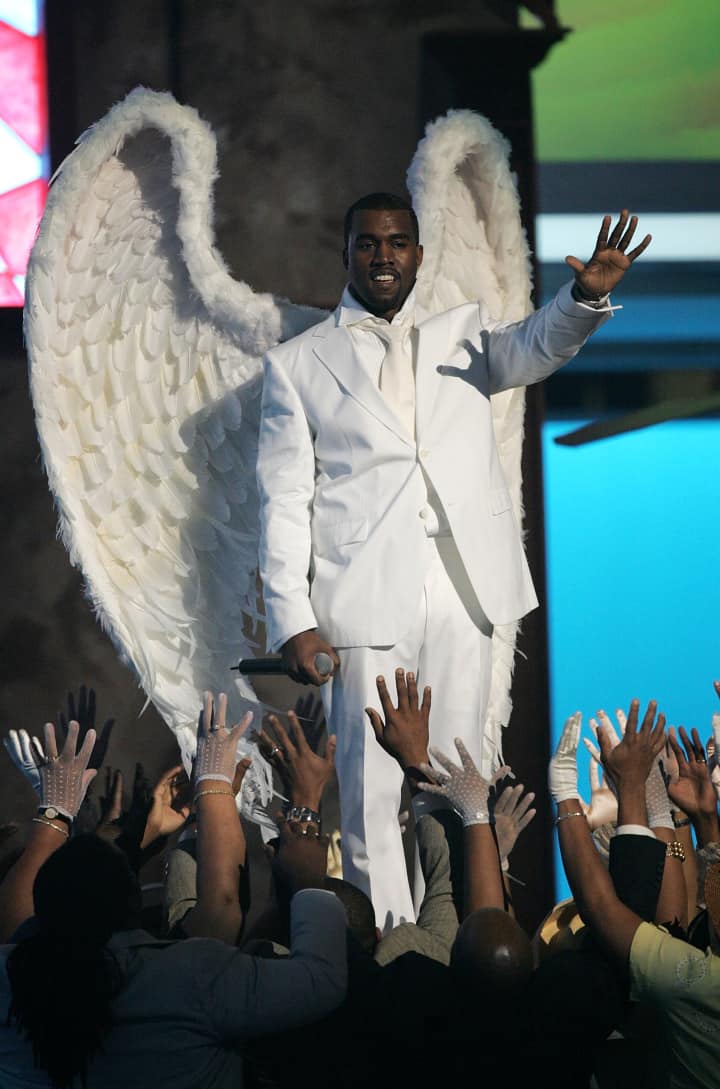 24. And that's not all: peep J.Lo's sea foam loungewear in 2005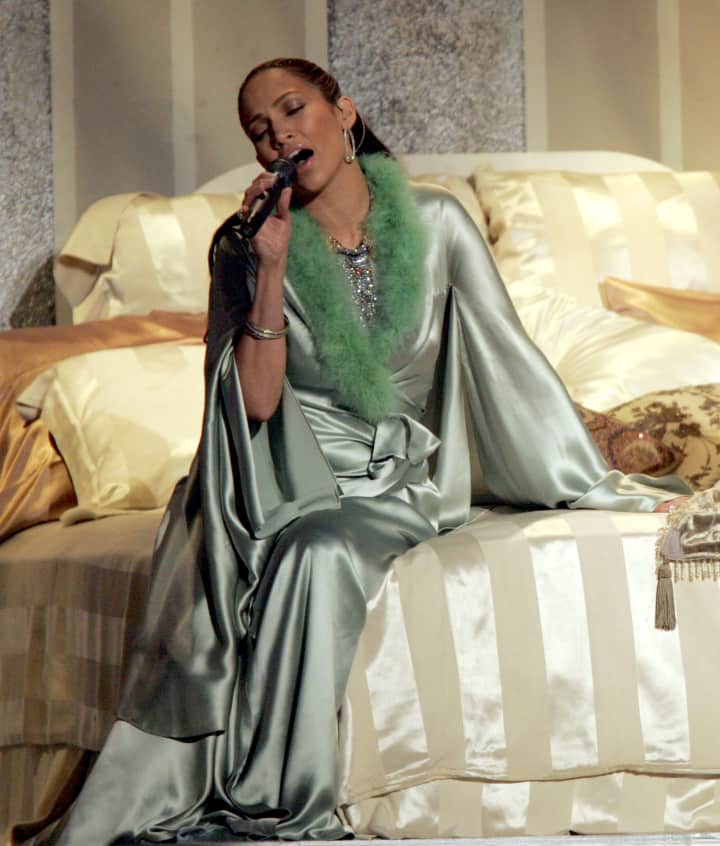 25. In 2006, Ludacris and Sean Paul definitely coordinated their outfits the night before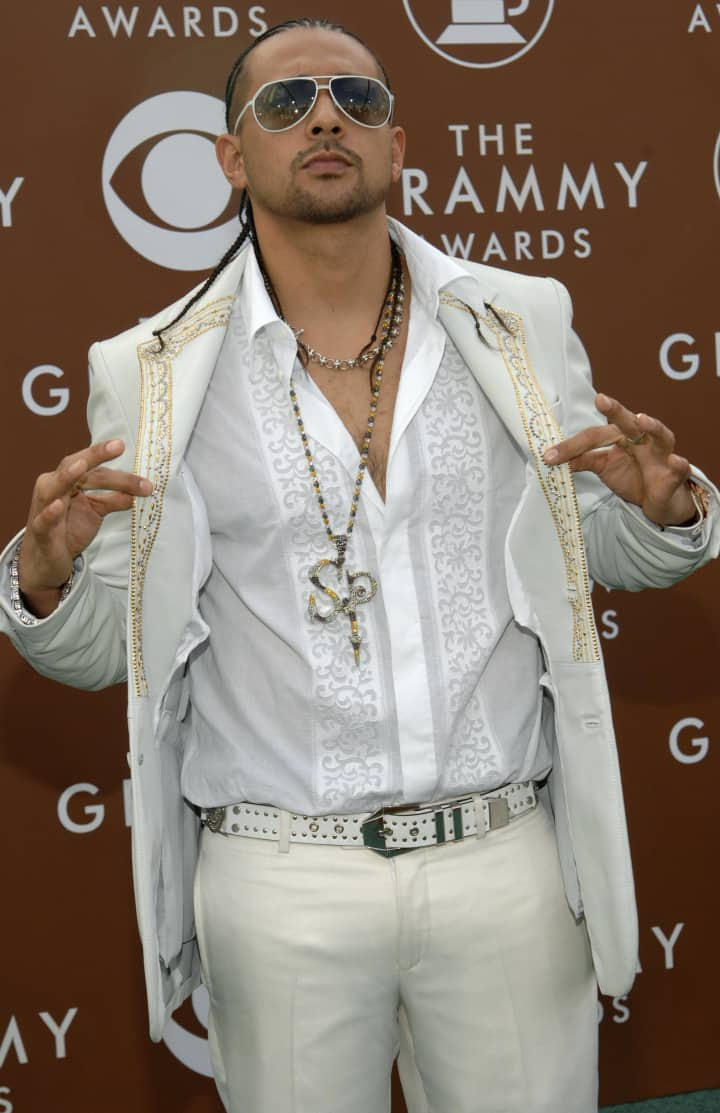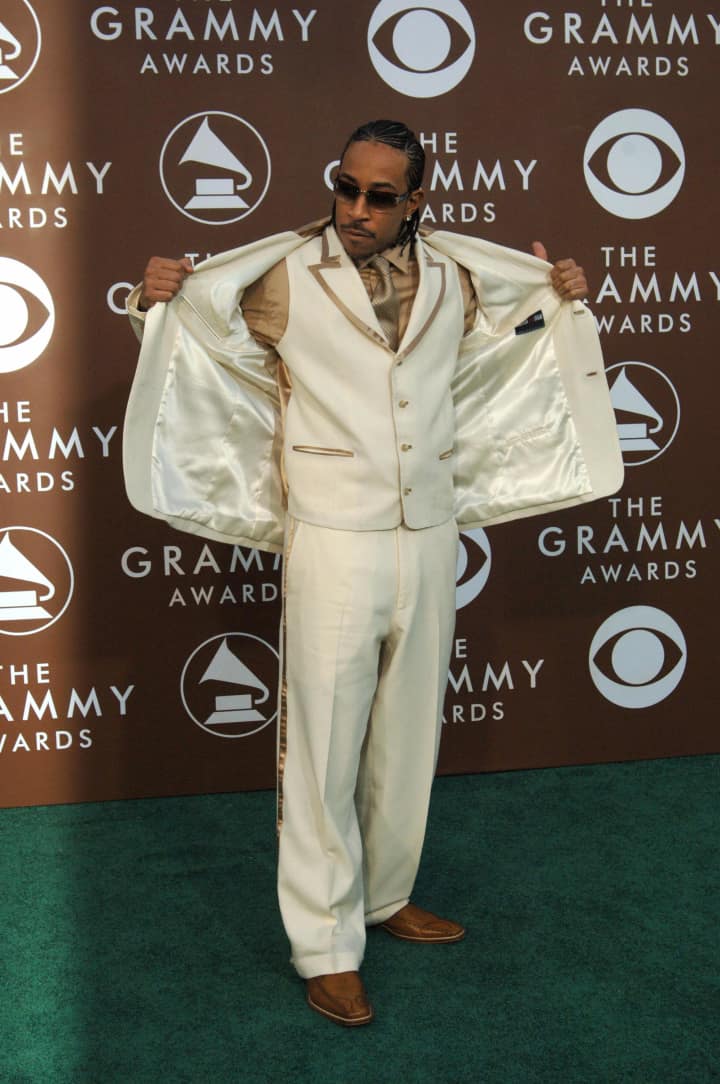 26. Amy Winehouse looked copacetic in '07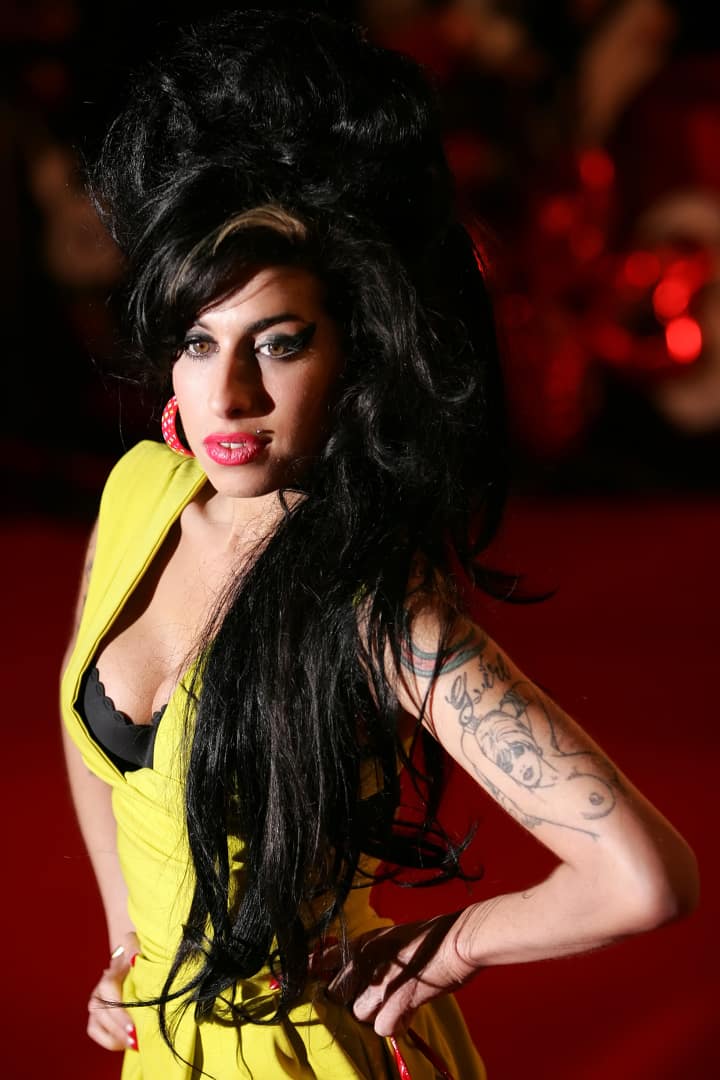 27. Meanwhile, Akon accepted his grammy nom looking like a middle school science teacher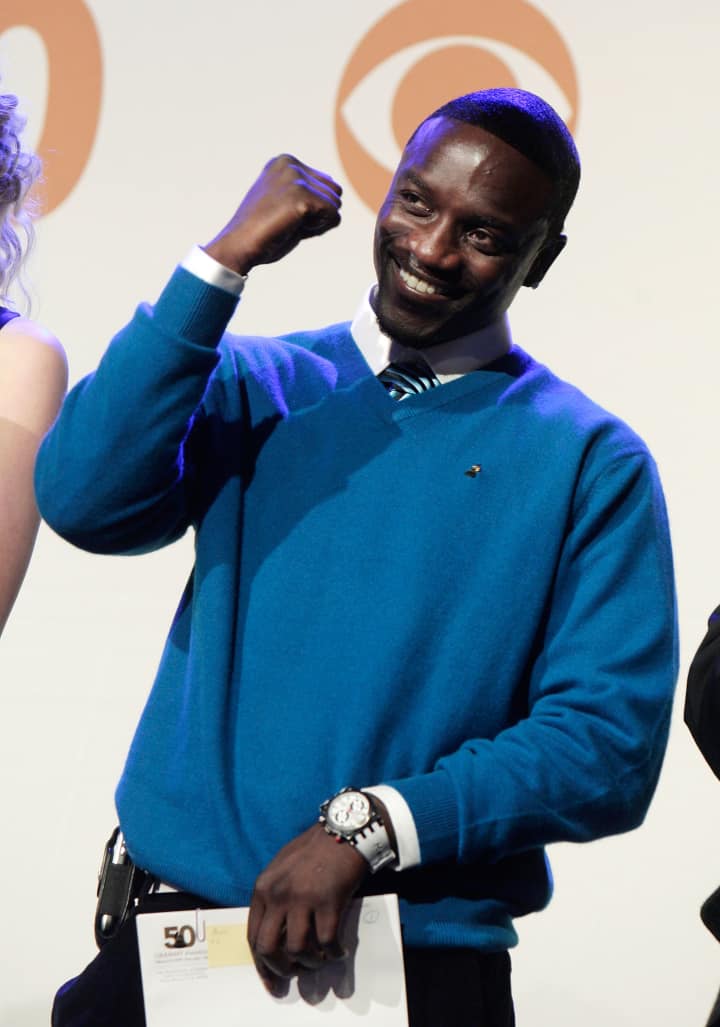 28. Beyoncé and Tina Turner were queens together in 2008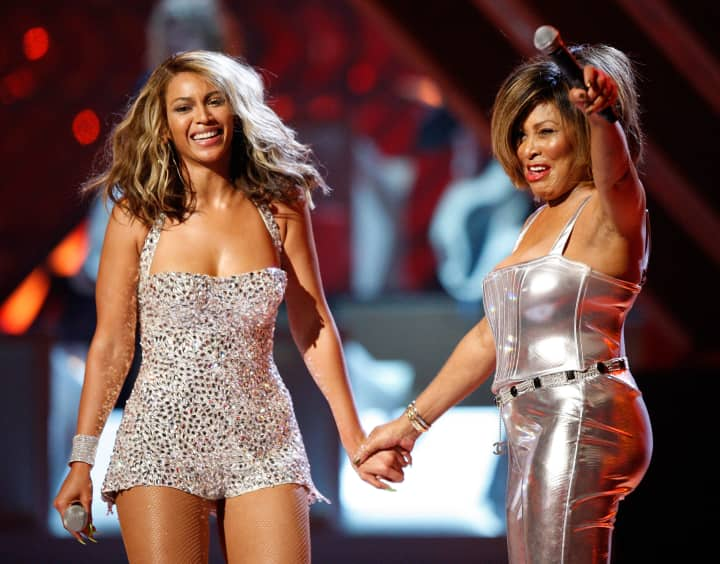 29. The next year, M.I.A. notoriously reinvented the maternity dress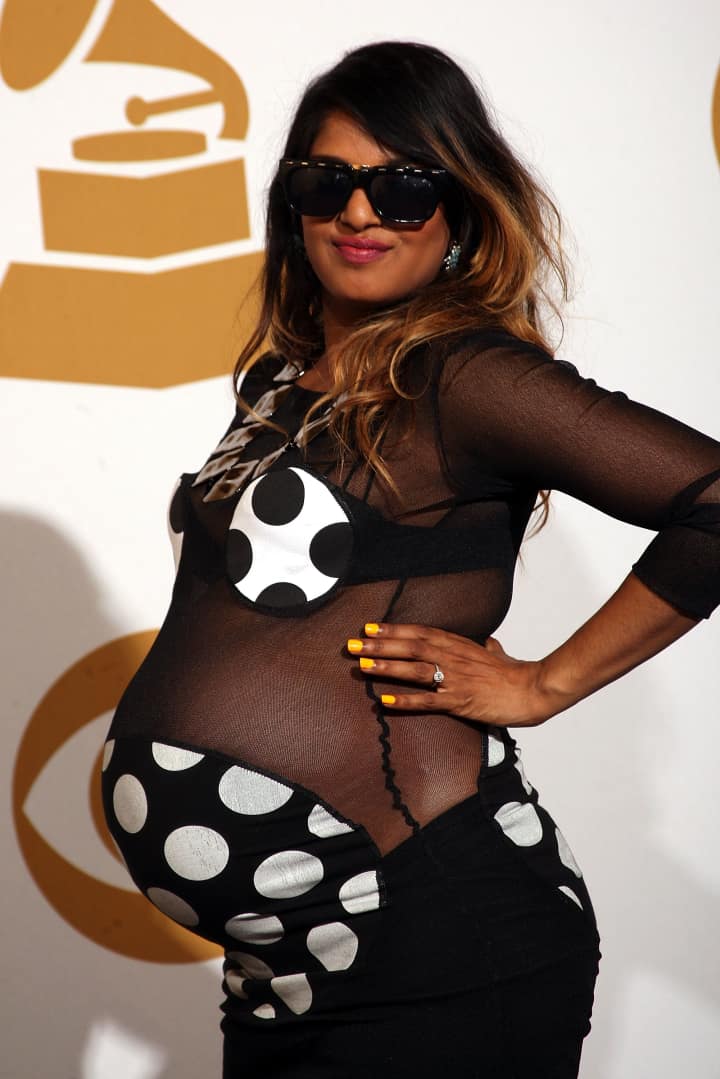 30. And Janelle Monae was already on retro menswear chic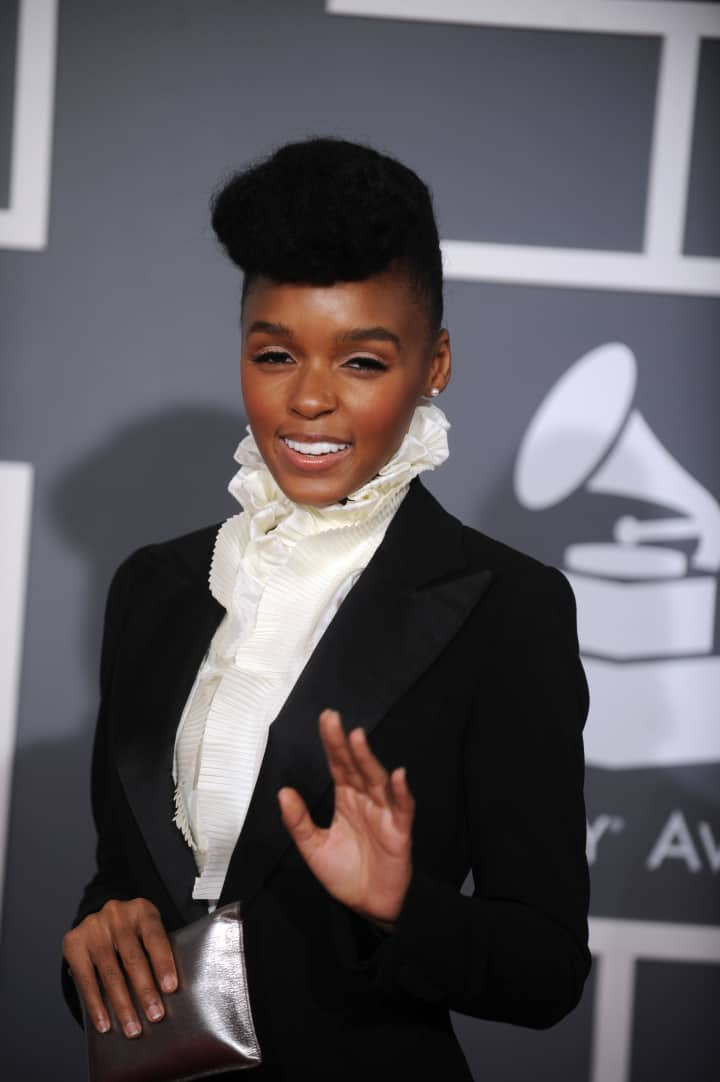 31. While Nas looked like he was going to the opera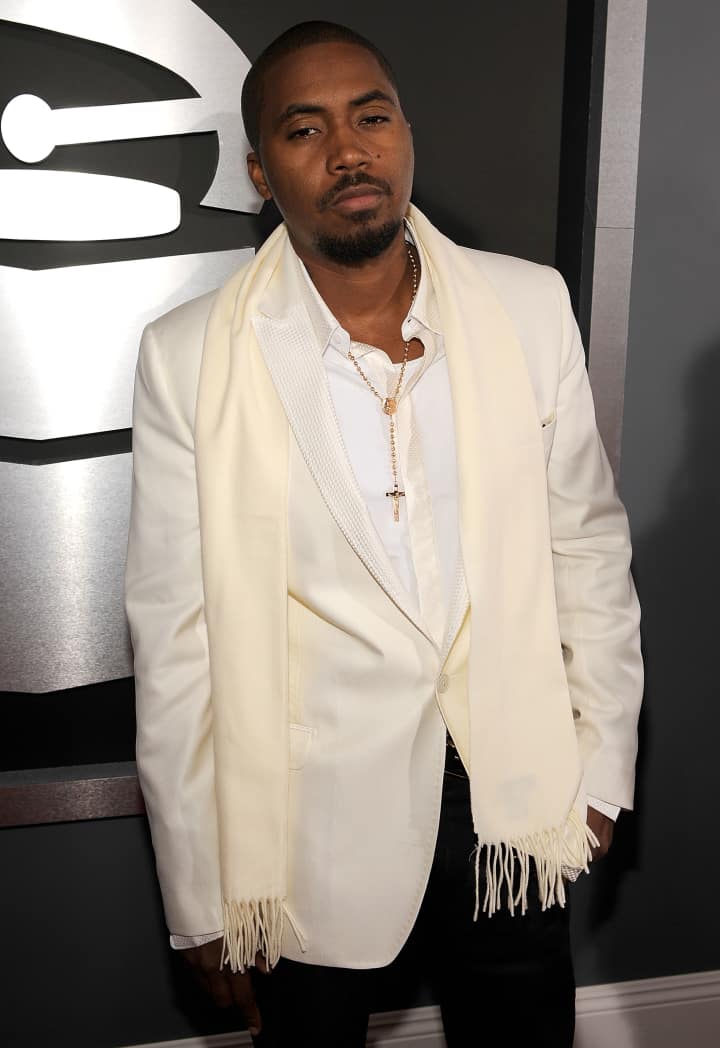 32. Lady Gaga had chill once, in 2010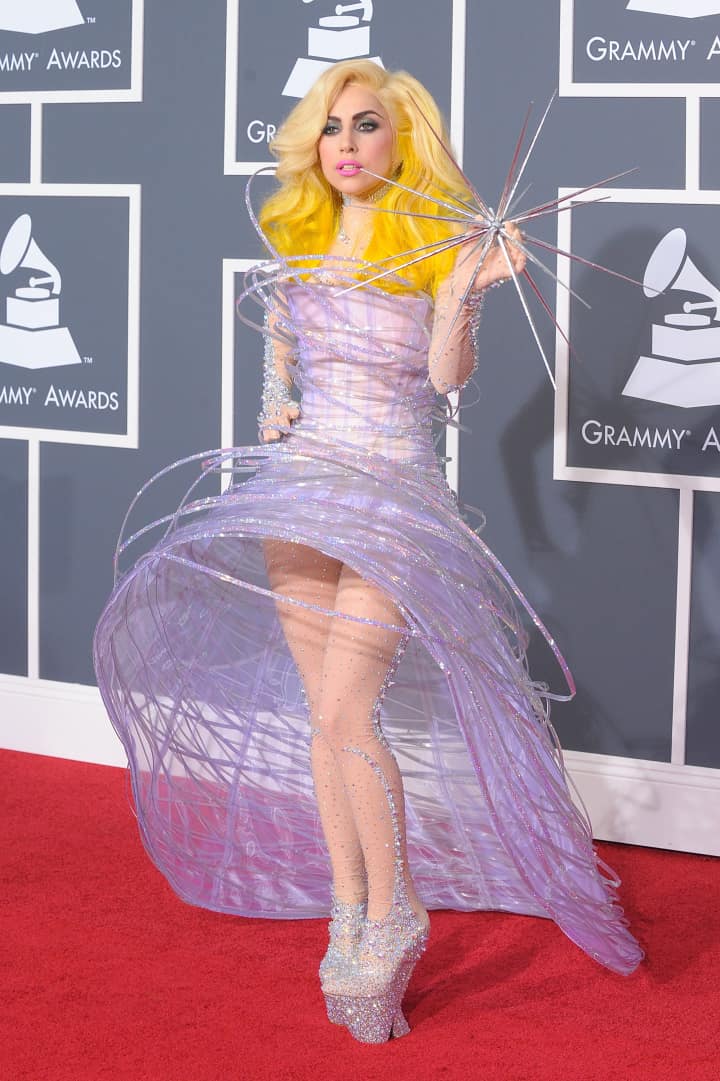 33. Ciara looked like the sweetest lil' ostrich that same year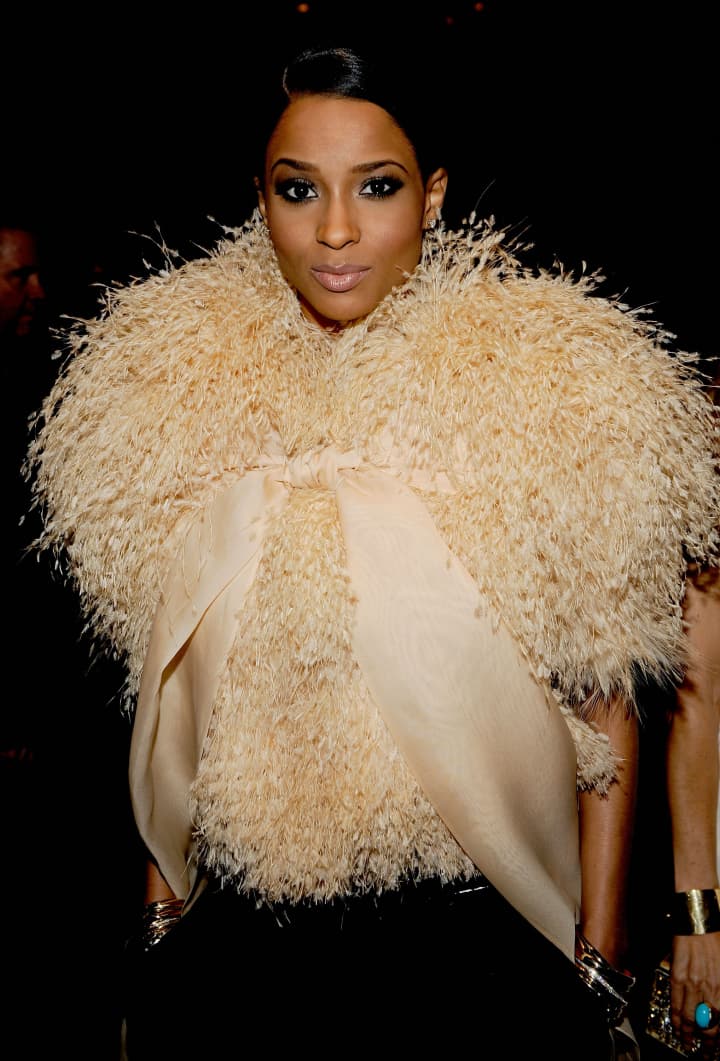 34. Rihanna played peek-a-boo in 2011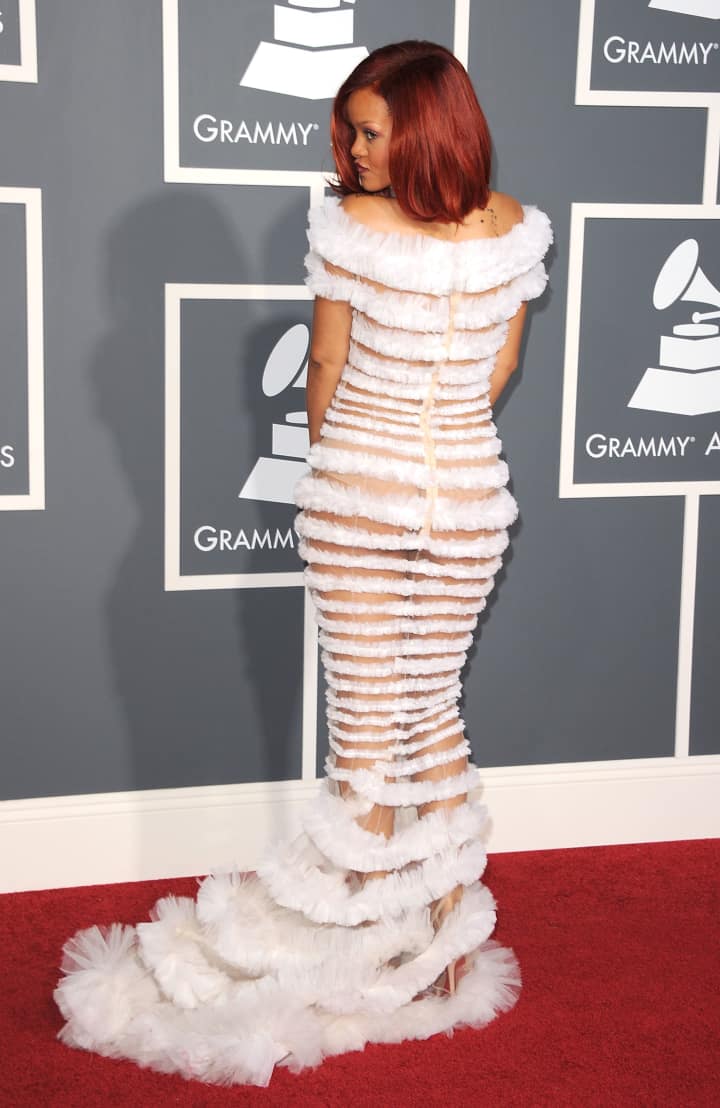 35. The same year Nicki Minaj cos-played a leopard Cruella de Vil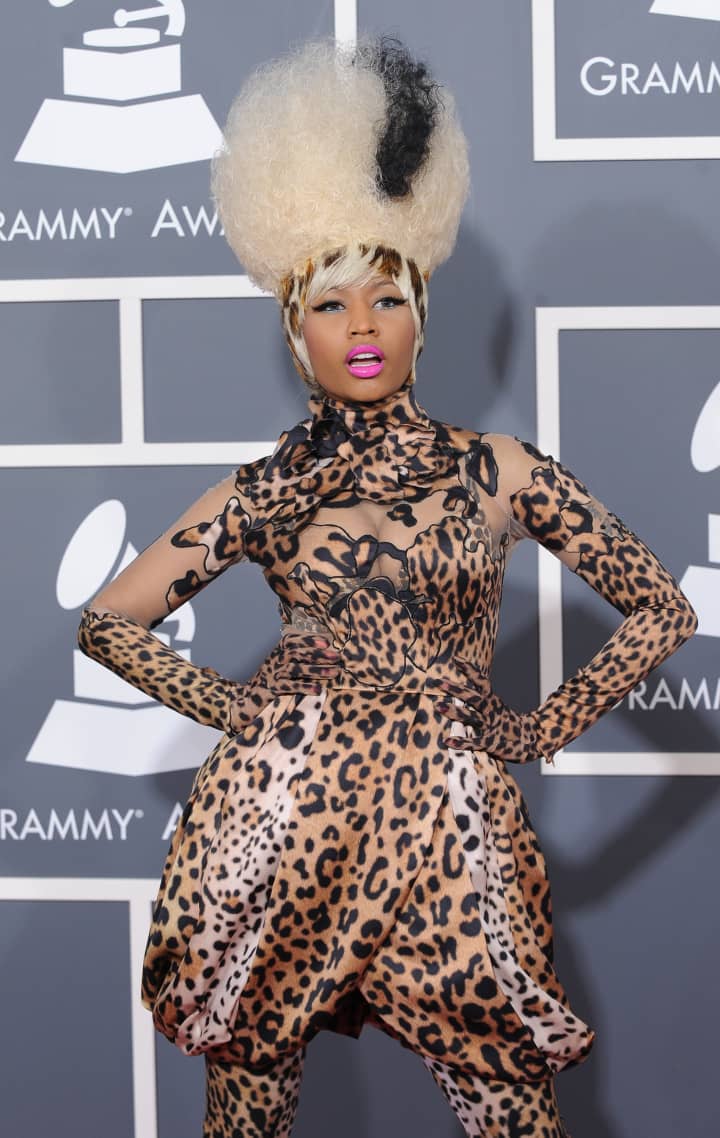 36. Beyoncé murdered a teeny-tiny shorts suit
37. ...while Willow and Jaden Smith posed with Drake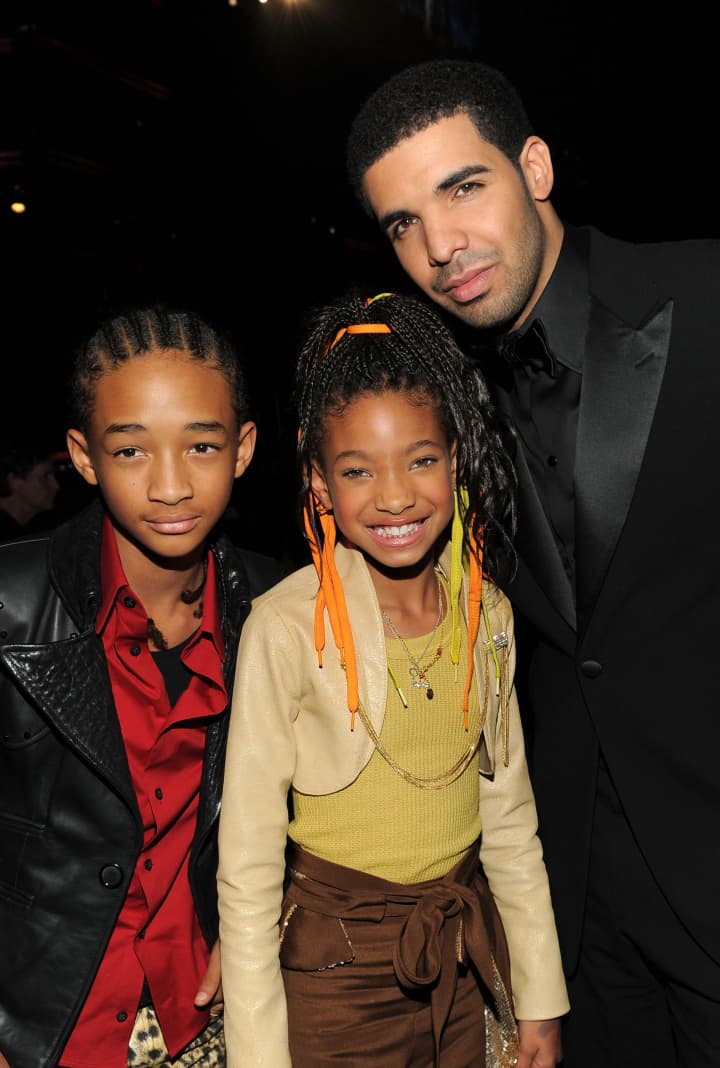 38. There are no words for Nicki Minaj's 2012 arrival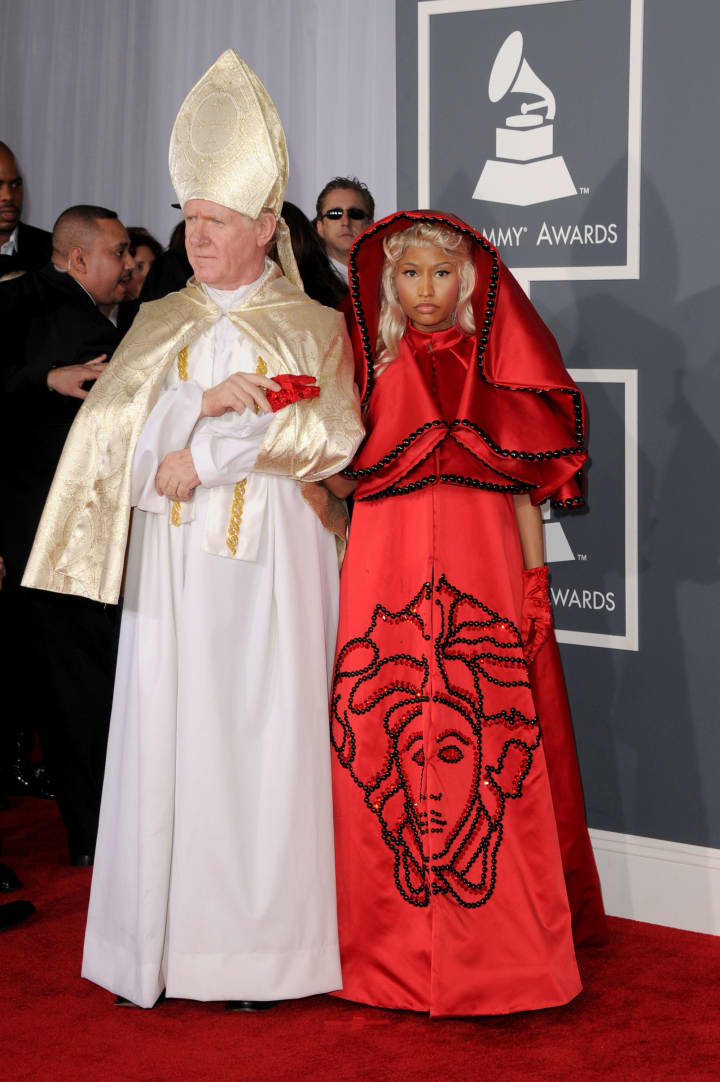 39. Or for LL Cool J and Diana Ross' adorable matching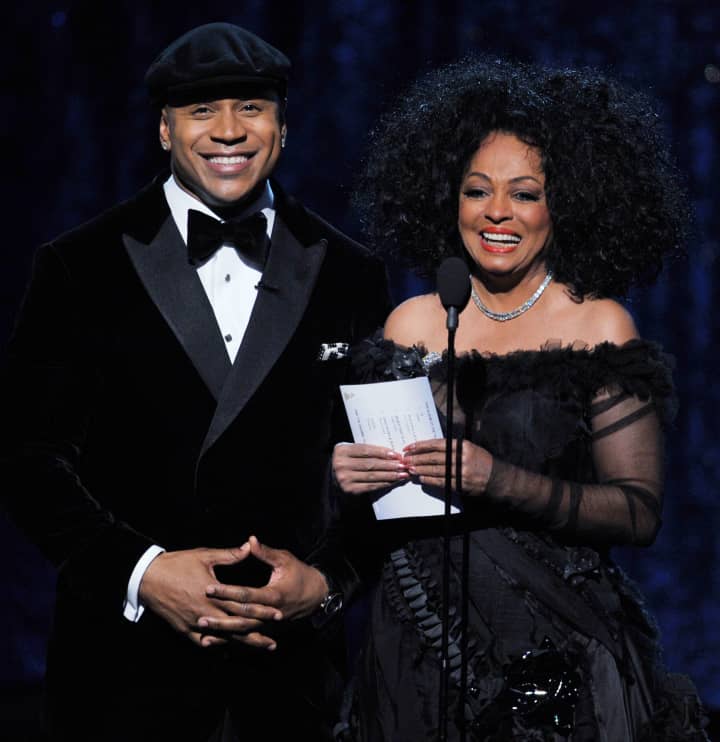 40. Adele also got the all-black memo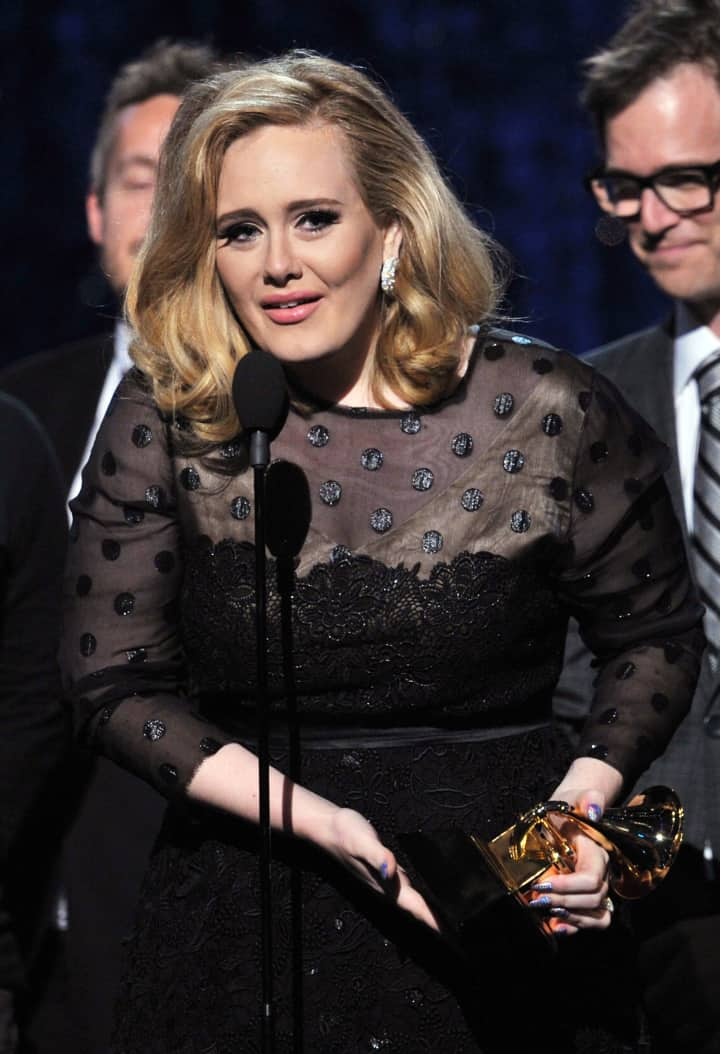 41. ...but Rihanna really brought the drama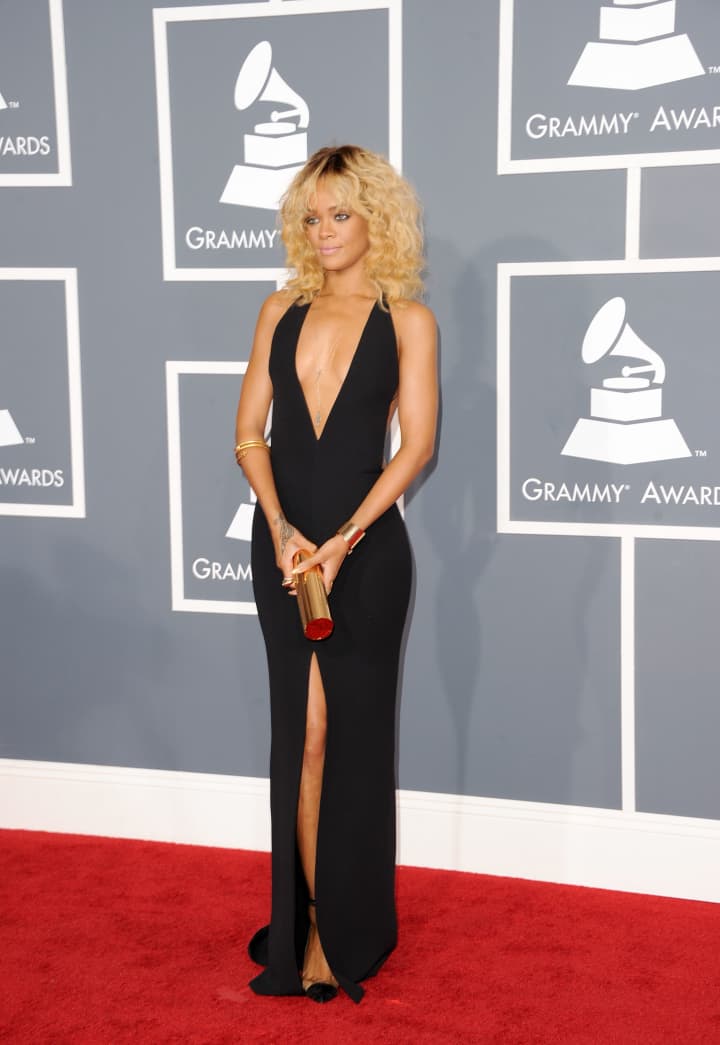 42. Ciara and Future kept it understated in 2013
43. Kendrick Lamar was on point in a blue suit last year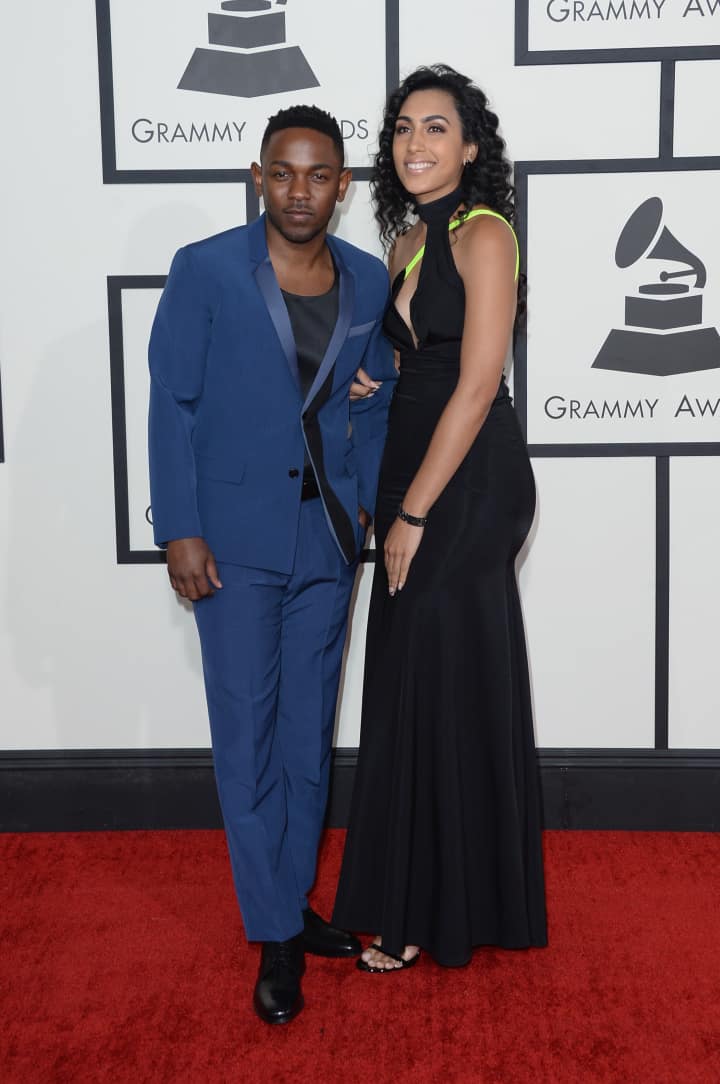 44. Rihanna showed out in yellow satin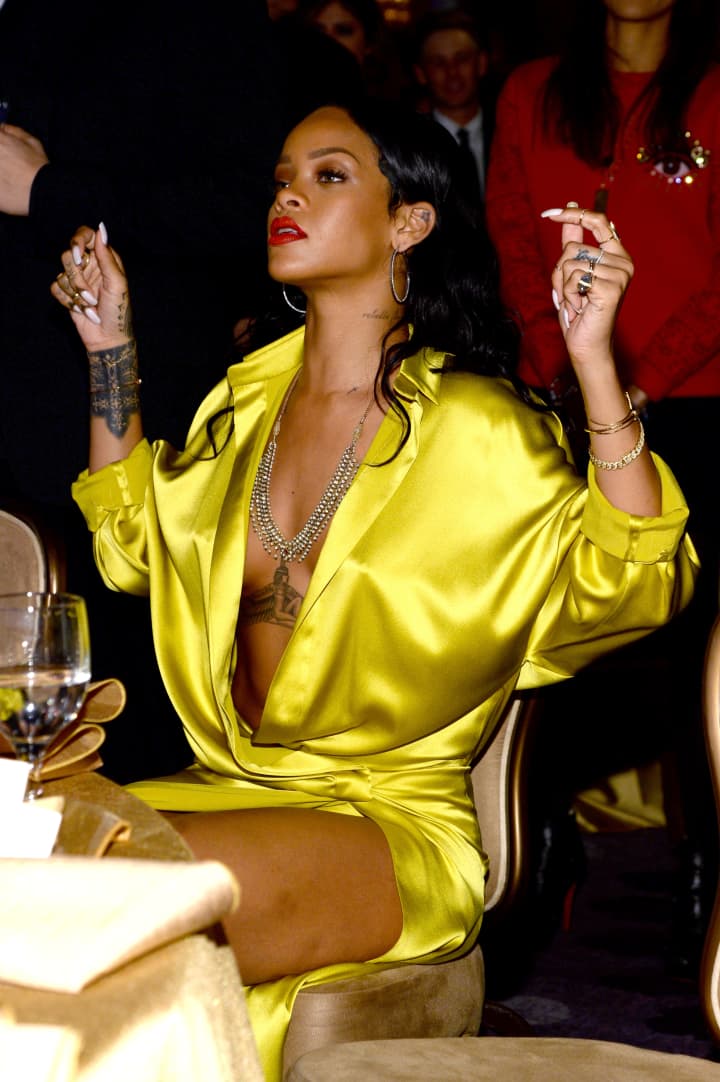 45. And, finally, Beyonce's costume in her performance was flawless