1. On the red carpet, he held tight to his love.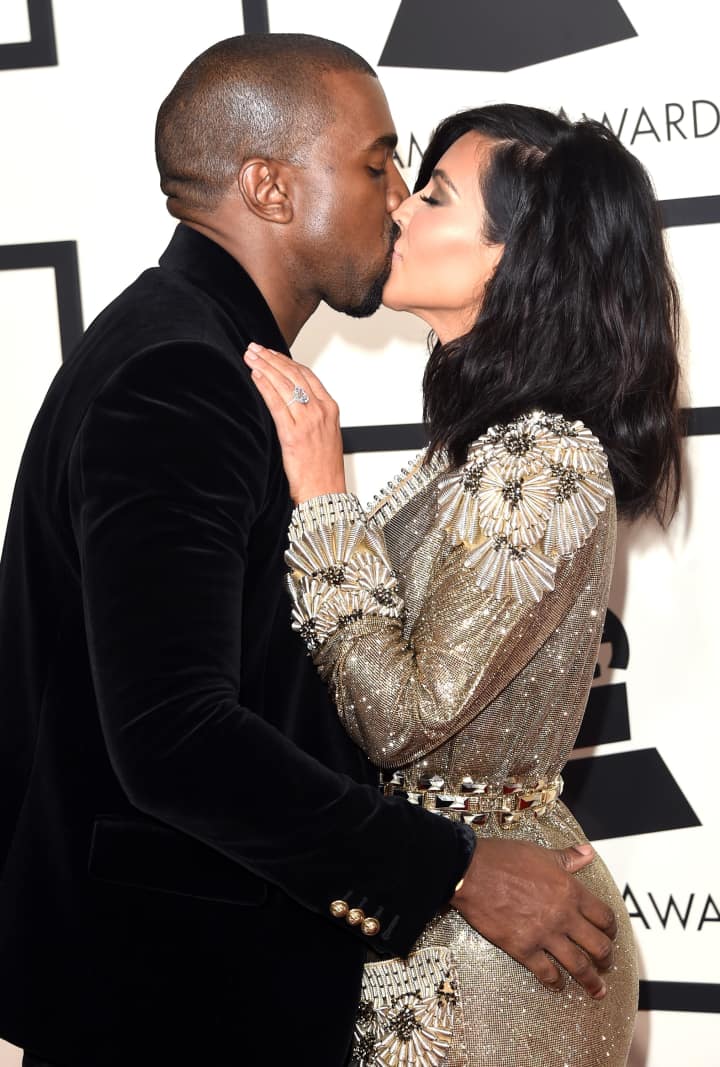 2. And told Ryan Seacrest that "Not smiling makes me smile."
3. His "Only One" was impeccable, as was his velour sweatsuit.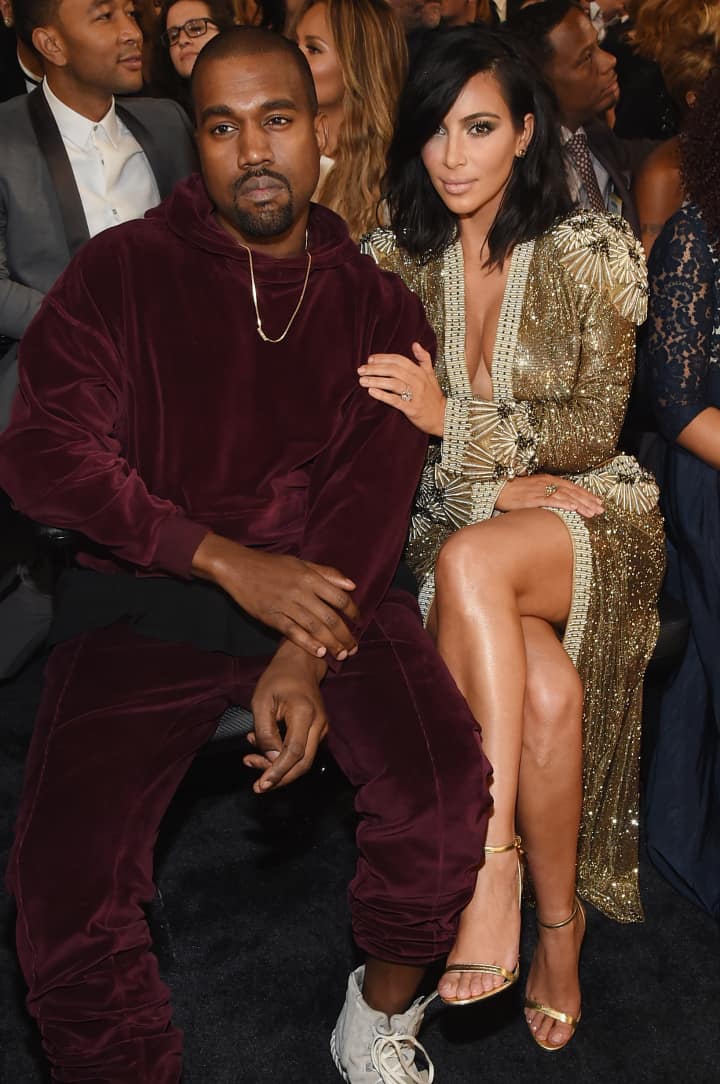 5. In the crowd, Kim took care of him.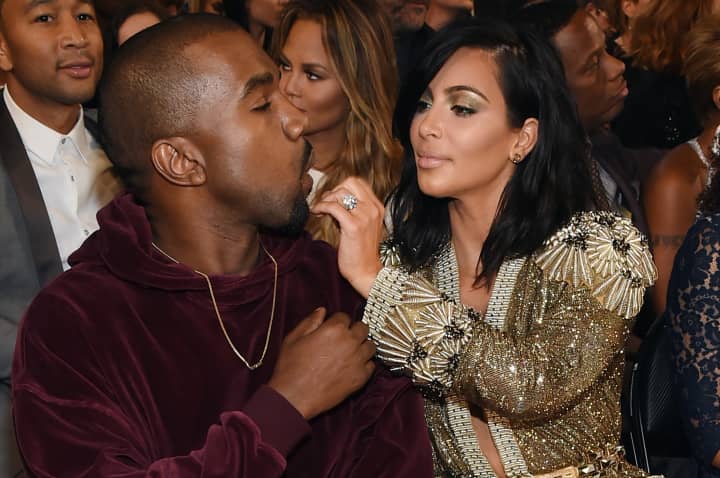 6. Then he got back onstage for an amazing rendition of "FourFiveSeconds" with Rihanna and Paul McCartney.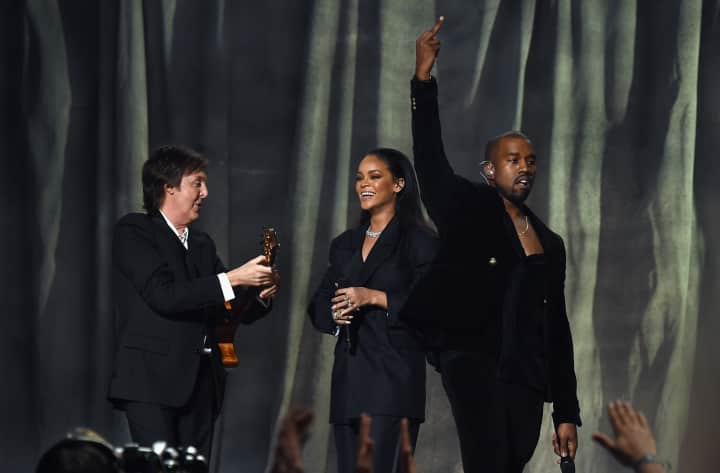 7. Later, he was actually fourfiveseconds from interrupting Beck's Album of the Year win.
8. Which made Jay Z and Beyoncé make these faces.
9. He helped make this gorgeous family photo.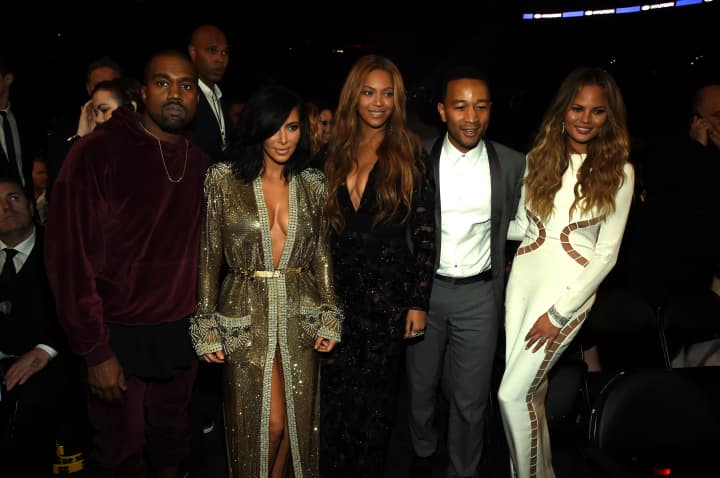 10. And didn't leave until making amends with Taylor Swift.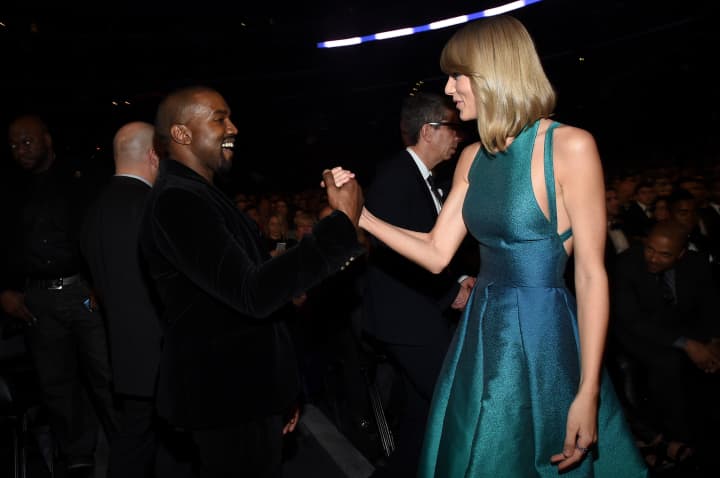 11. But he let himself finish at the after-party. "Beck needs to respect artistry. He should've given his award to Beyoncé," he said in a legendary post-show interview with E!