7 Young Artists Rick Rubin Likes Right Now
Rick Rubin's got his ear to the streets. Peep six young artists he's flown in for sessions.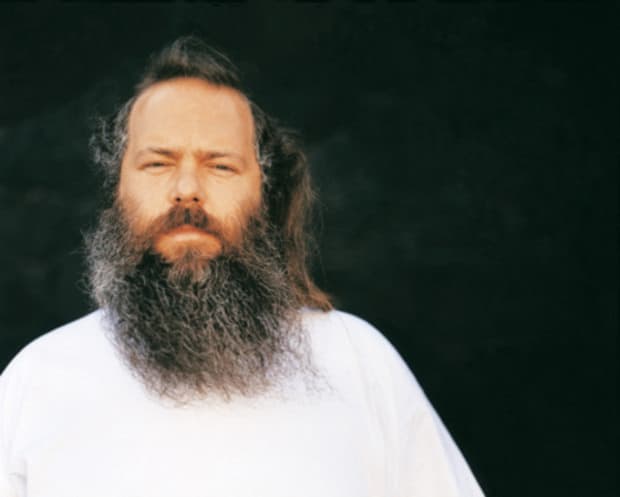 Rick Rubin has spent the past three decades digging for talent, from his formative years founding Def Jam and defining rap aesthetics with Russell Simons, to his stretch with American Recordings casting metal and sharpening his edge. He's persisted in a way that many of contemporary super-producers haven't: as Will Welch noted in the FADER in 2004, "Rubin's credits are so diverse that any self-respecting music freak probably hates at least half of the records he's produced." Today, there are more new artists afloat than any self-respecting music freak has time to digest, but Rubin's ears are still to the streets, and if you've been watching closely, he's started pulling a new class of genre-benders into his fold, bringing them out to his Shangri-La Studios in Malibu, CA to riff on existence. Whether we hear any new tunes come of these sessions or not, its dope to see one of the greatest record men of our time is stuck on the same Soundclouds we are.
1. Chance The Rapper & The Social Experiment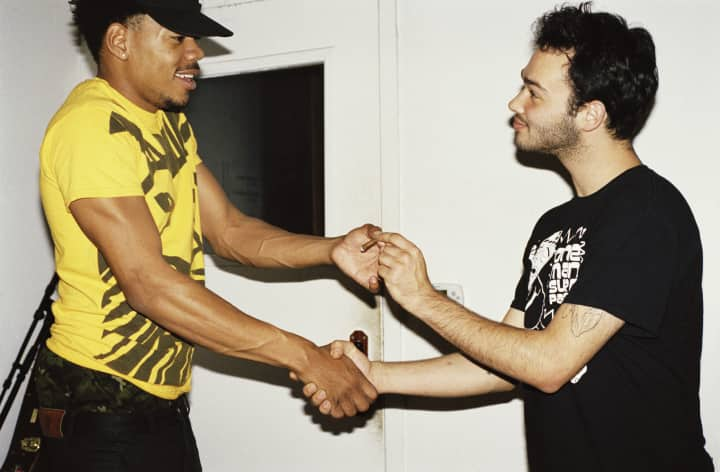 "Somebody who helped us out a lot with just getting into the project was Rick Rubin," Chance the Rapper told Billboard in October. "There's been a lot of just people in the studio watching us work almost like a house band. People come in just to watch us jam out."
The sister-fronted Brooklyn punk outfit The Skins have visited Shangri-La several times over the past year, with Rubin slated to oversee their debut album. "We thought it was going to be the scariest audition we've ever done," lead singer Bayli Mckeithan recounted. "But after meeting him, you feel calm and centered, and you don't feel the nerves that you anticipated, which was amazing."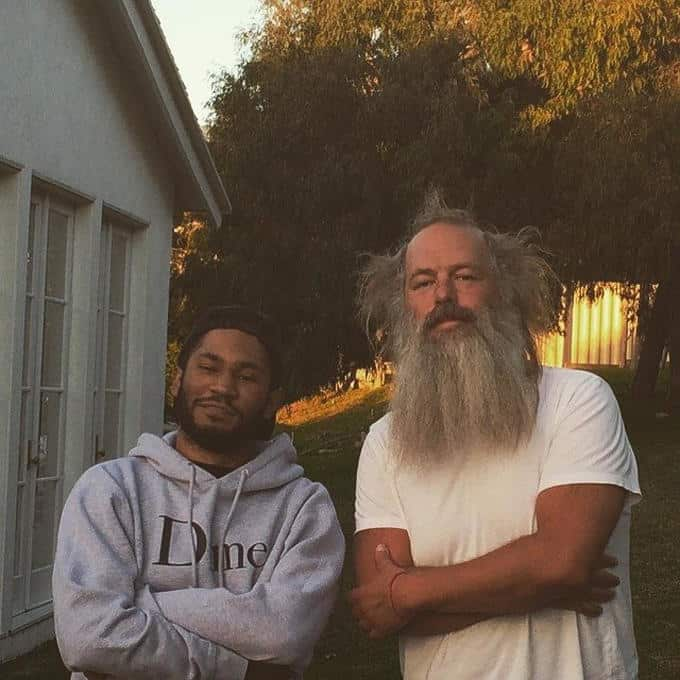 "Today was inspiring" is all we got from the typically tight-lipped Kaytranada on his recent sessions with Rubin, but word has it he's collaborating with his beat-banging elder on his upcoming debut album for XL Recordings.
Sharp eyes may remember Kali Uchis' "T.Y.W.I.G" was one of the first songs Rick Rubin tweeted using the #listeningnow hashtag—shadow RTs are still afloat. Kali shared this flick on her instagram before dropping her latest EP, adding "today at rick rubins. im extremely honored & grateful of each & every person that's helped by lending an ear."

Virginia crooner D.R.A.M's "Cha Cha" sparked our ears from the first play, its fuzzed-out Mario samples a clear nod to the dusted '80s counter-culture Rubin lived firsthand. It was still a trip to see the two hanging out at Rubin's pad about a week ago, with D.R.A.M keeping it 100% on the encounter: "I ain't gotta lie!"
In March 2015, Justin Bieber told USA Today that he was working with Rick Rubin, too. "I'm not rushing it, I'll just wait until it's totally done," Bieber told the newspaper. "I don't want to say "it's different," because that's what everyone says. But it is different, it's a grown-up version of Justin and I think people will be shocked."
BONUS: Since we're celebrating Rick Rubin's ear for the fringe, revisit Kwest Tha Madd Lad's This Is My First Album, one of the only rap releases Rubin produced during his mid-90s rock streak. Lil B lineage abounds—it's as bugged and brave as any of the kids listed above.
3/31/15: This post has been updated to include seven artists.