I was in charge of putting together our roundup of Oscars fashion last night, which—since I don't have cable—meant pulling the images off the internet as they appeared, devoid of context. What I saw was a joyless procession of generic gowns in ivory and the occasional "daring" shade of scarlet, one after the other after the other. When Keira Knightley in floral is the wackiest ensemble on the red carpet, you know you're in trouble. But there were a few bright spots on the red carpet, and most of them fell into a single sartorial category: suits. From Tegan and Sara's coordinated, detail-heavy look to Jared Leto's prom king getup, here are the only celebs who took any aesthetic risks last night.
1. Wes Anderson wore a champagne button-down and floppy bow tie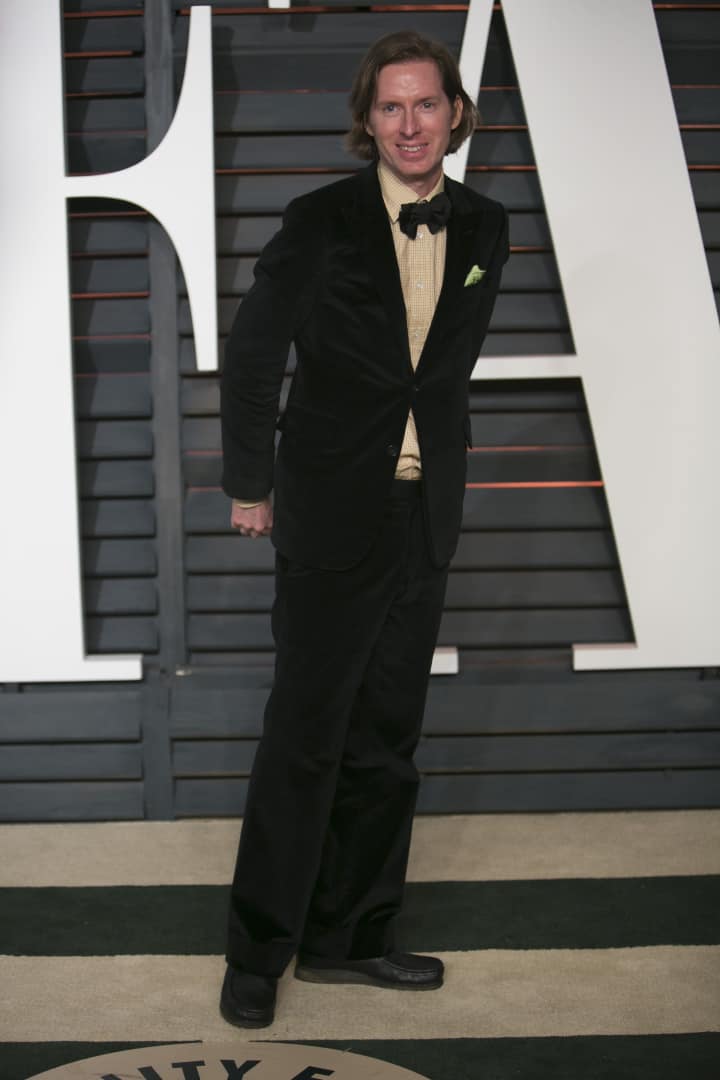 2. Armando Bo posed after the ceremony in a white nehru shirt
3. Common rocked his tux with a white bow tie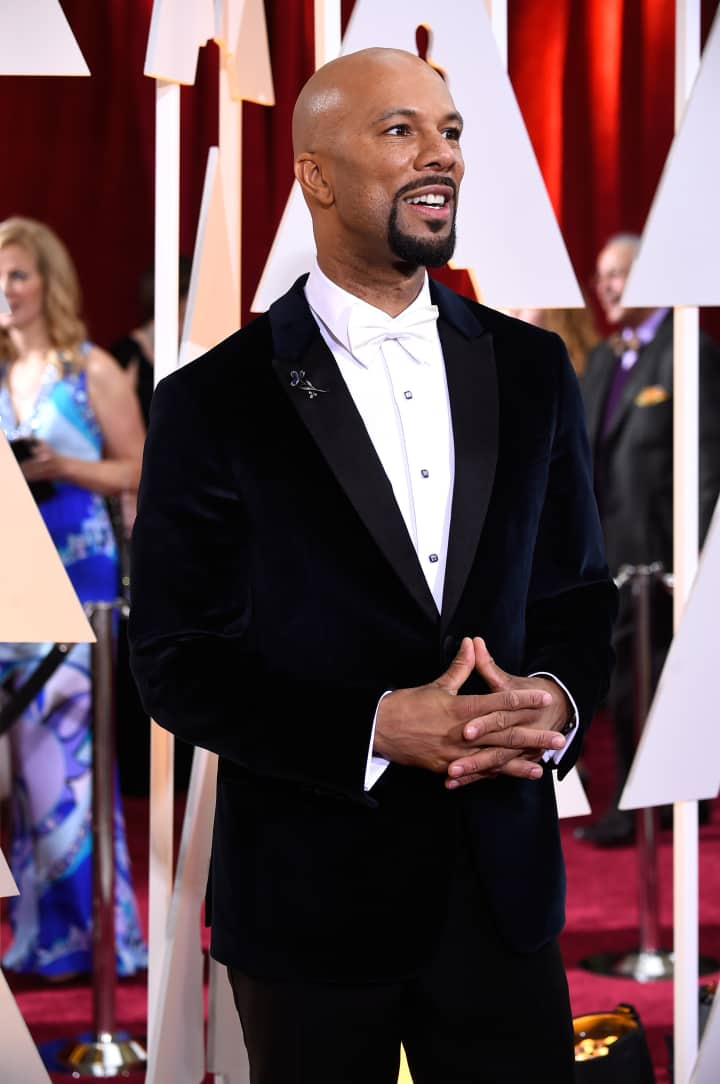 4. Neil Patrick Harris killed it onstage in deep blue velvet suit and giant boutonniere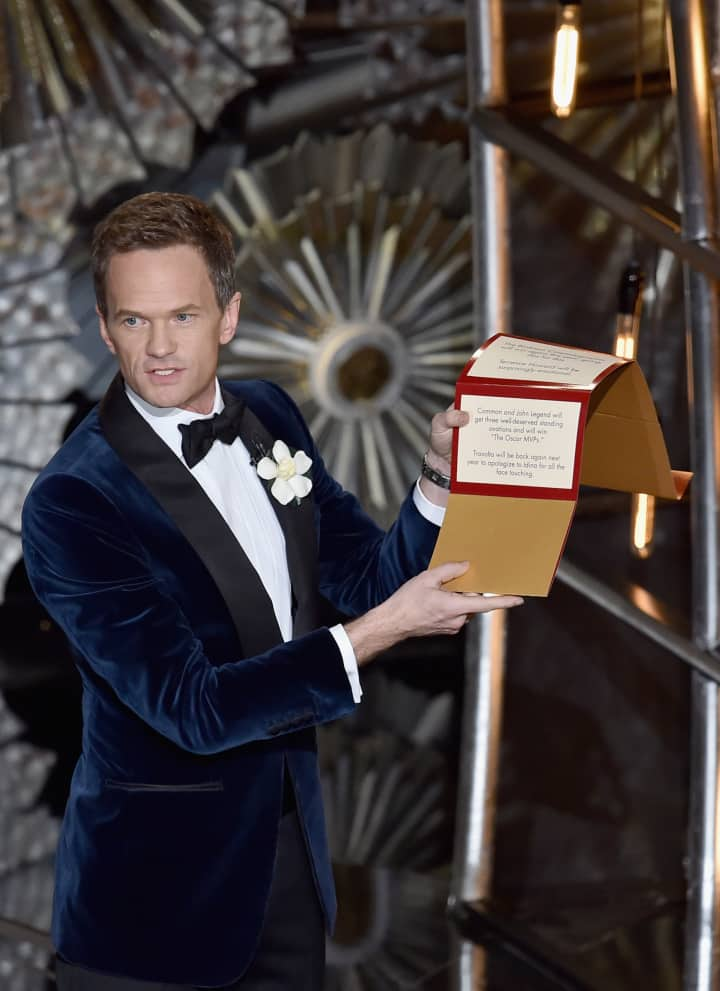 5. And on the red carpet in a grey wool tuxedo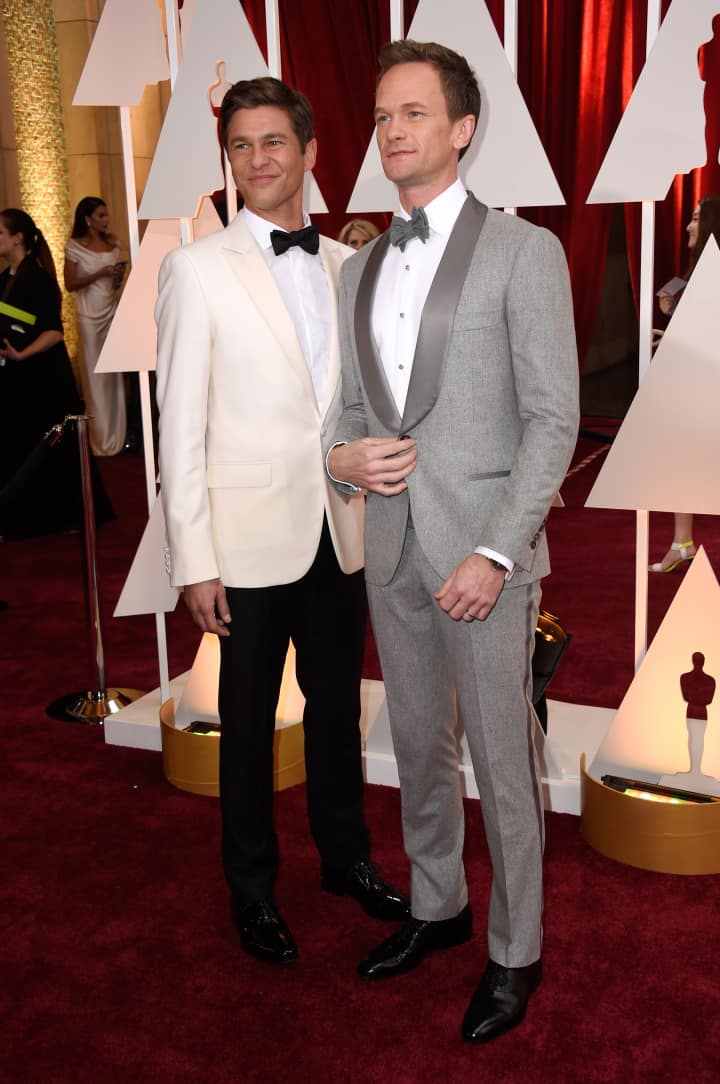 6. Jeff Goldblum turned it up a notch in a white jacket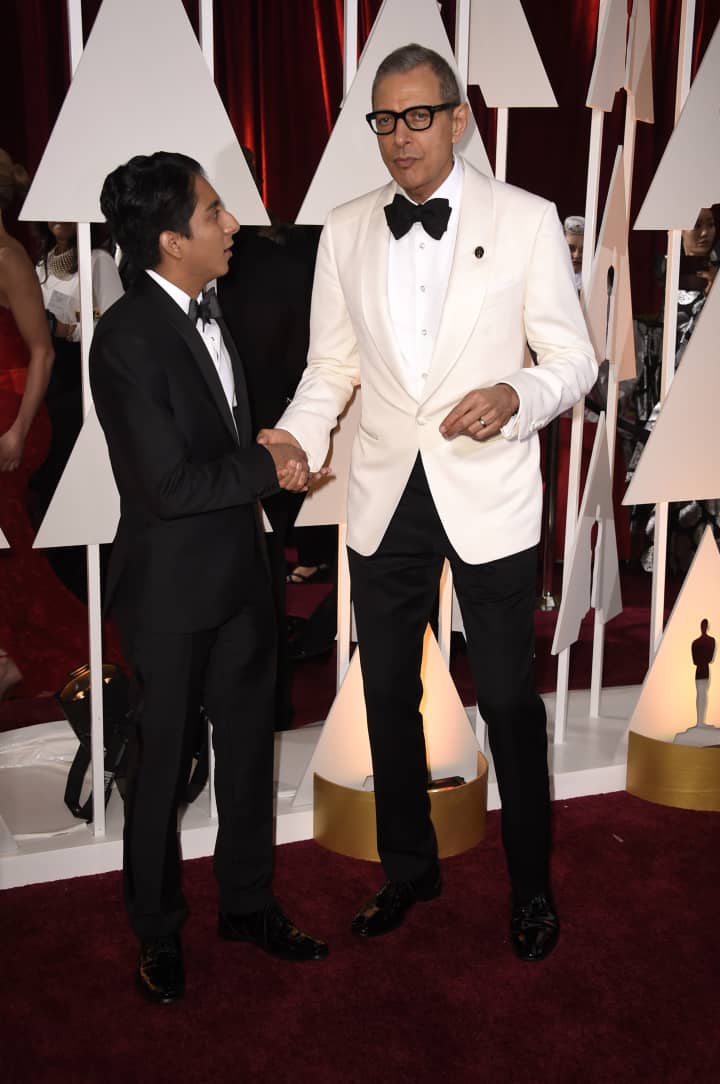 7. Wrestler Mark Schultz accessorized with his gold medal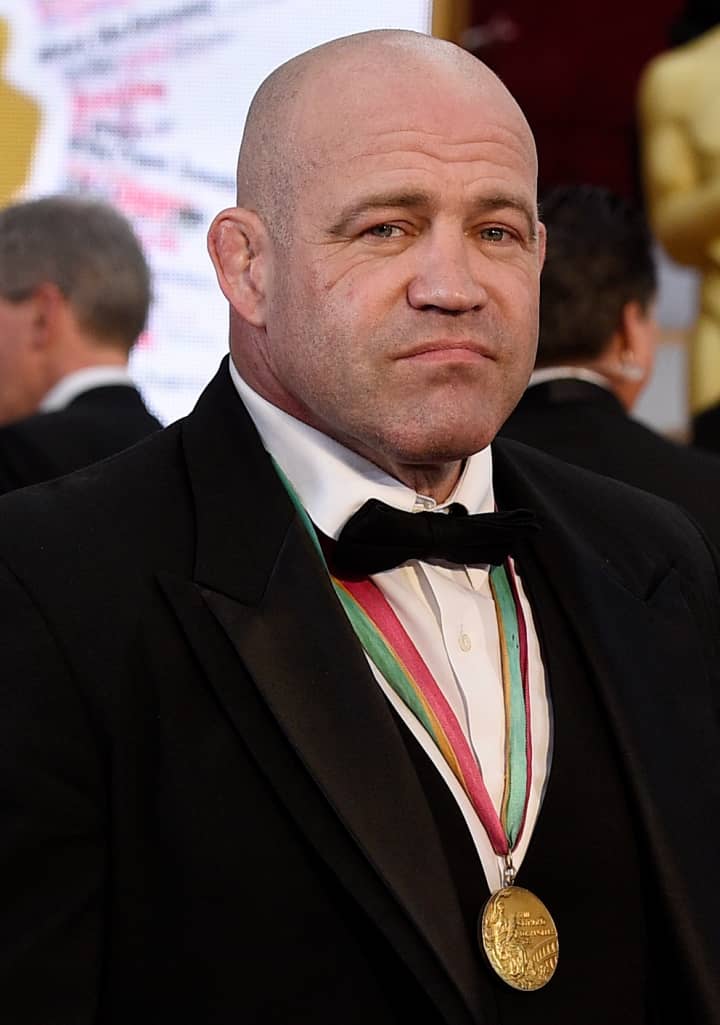 8. Questlove wore a heart-shaped boutonniere and matching kicks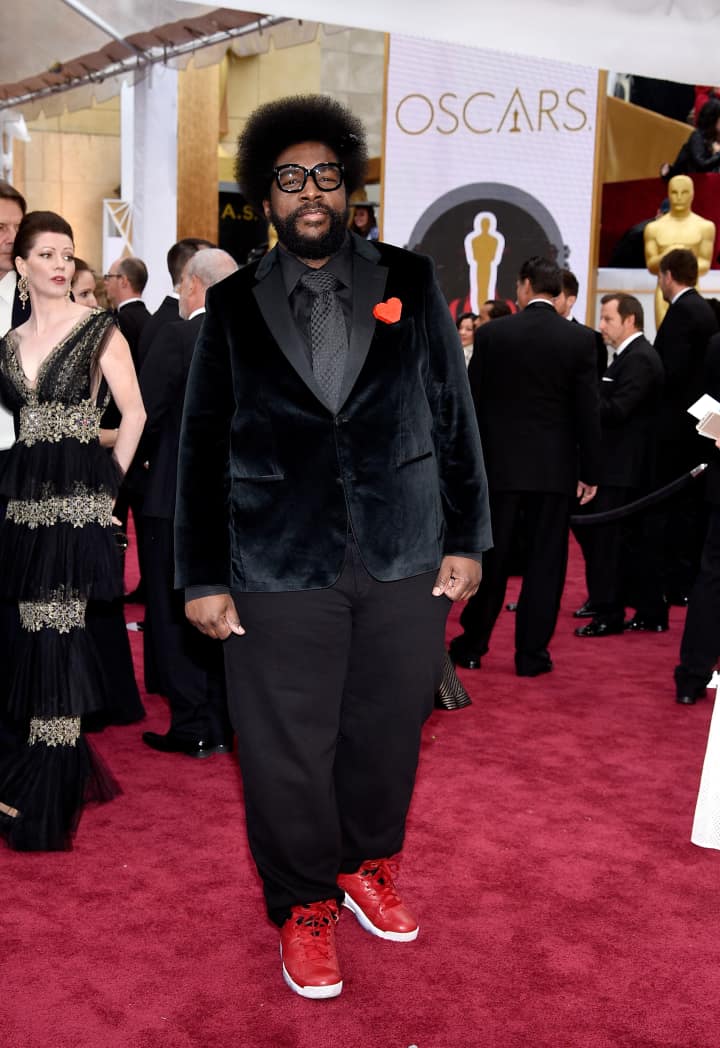 9. Wim Wenders (center) mixed it up with unusual, origami-like tailoring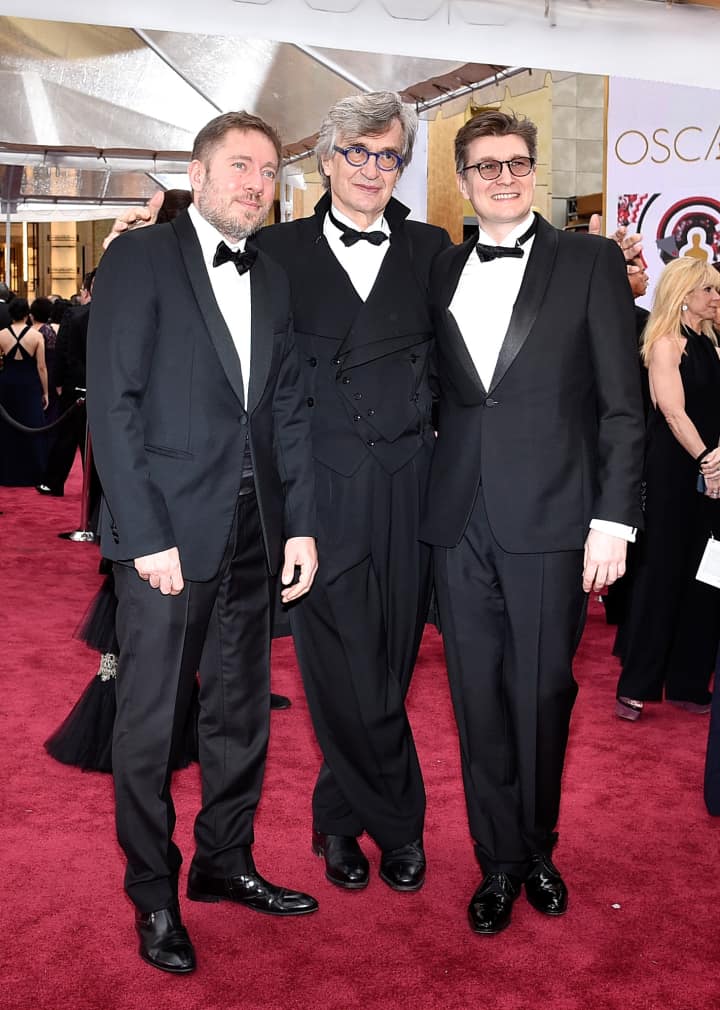 10. John Travolta wore a heavy silver chain-link choker (!)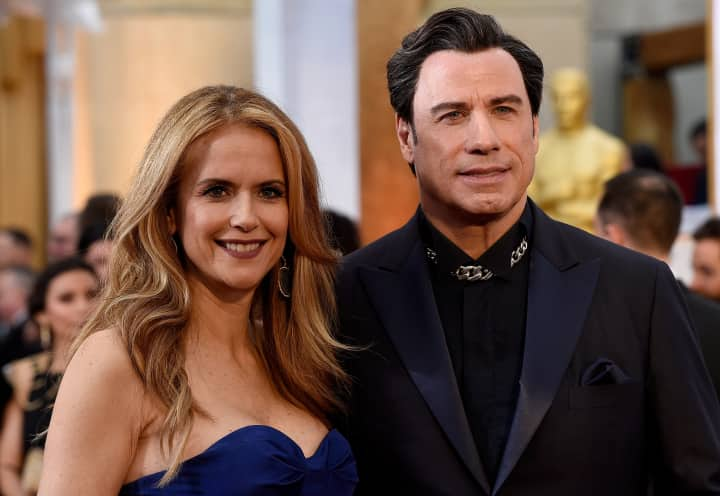 11. Adrien Brody showed off a white satin jacket trimmed in black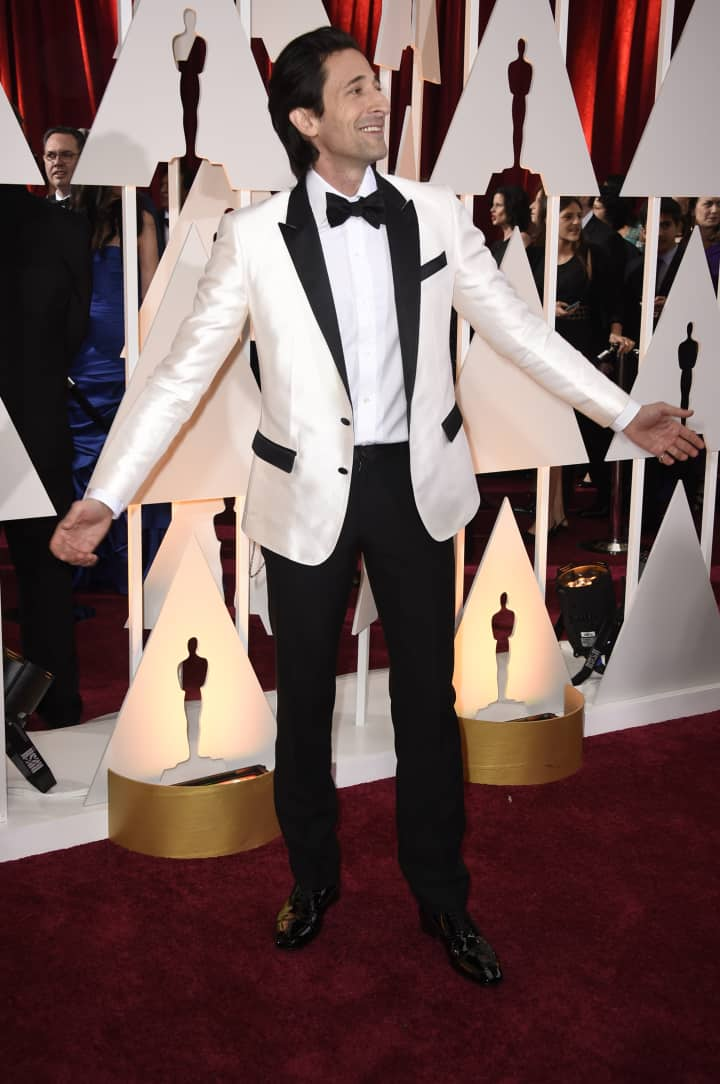 12. Ansel Elgort looked sharp in deep blue
13. ...and Best Actor winner Eddie Redmayne pulled off a similar shade
14. Kevin Hart wore these daring lapels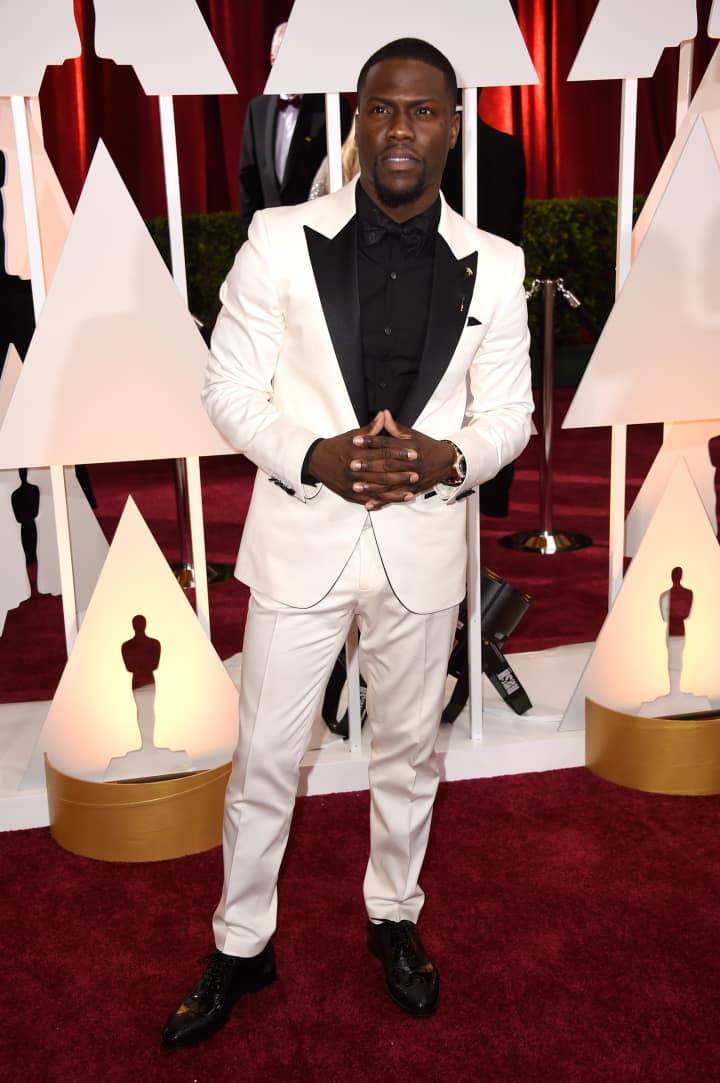 15. While actor Jake McDorman chose bling over buttons
16. David Oyelowo slayed in this sheen-y burgundy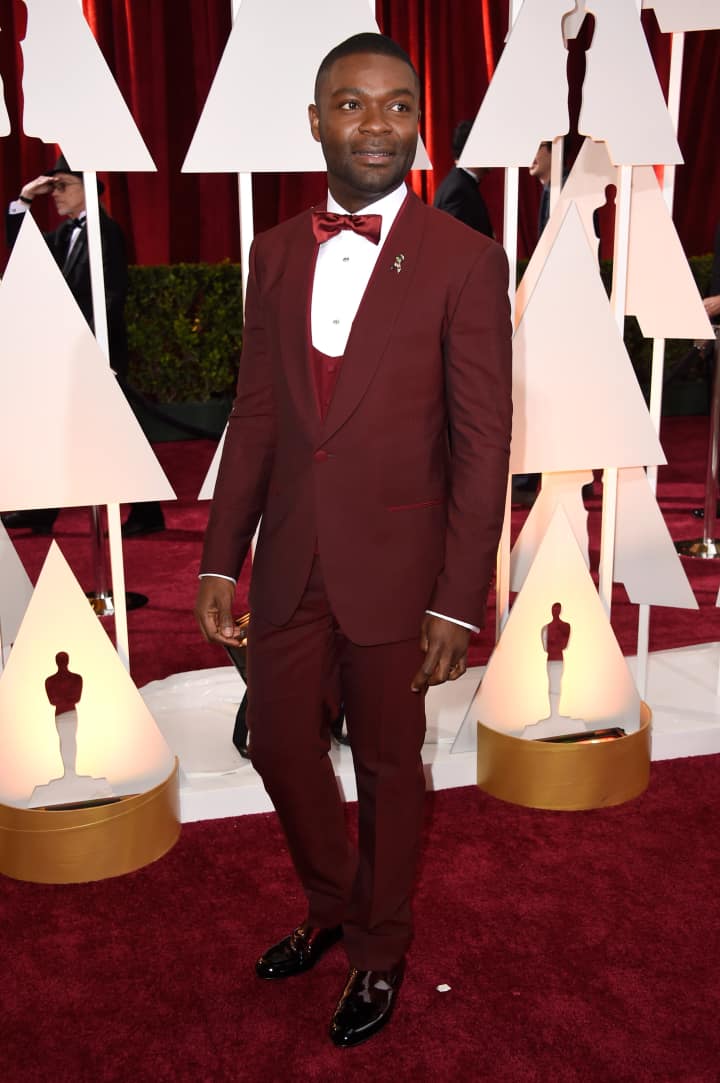 17. Matthew McConaughey went patterned in gunmetal grey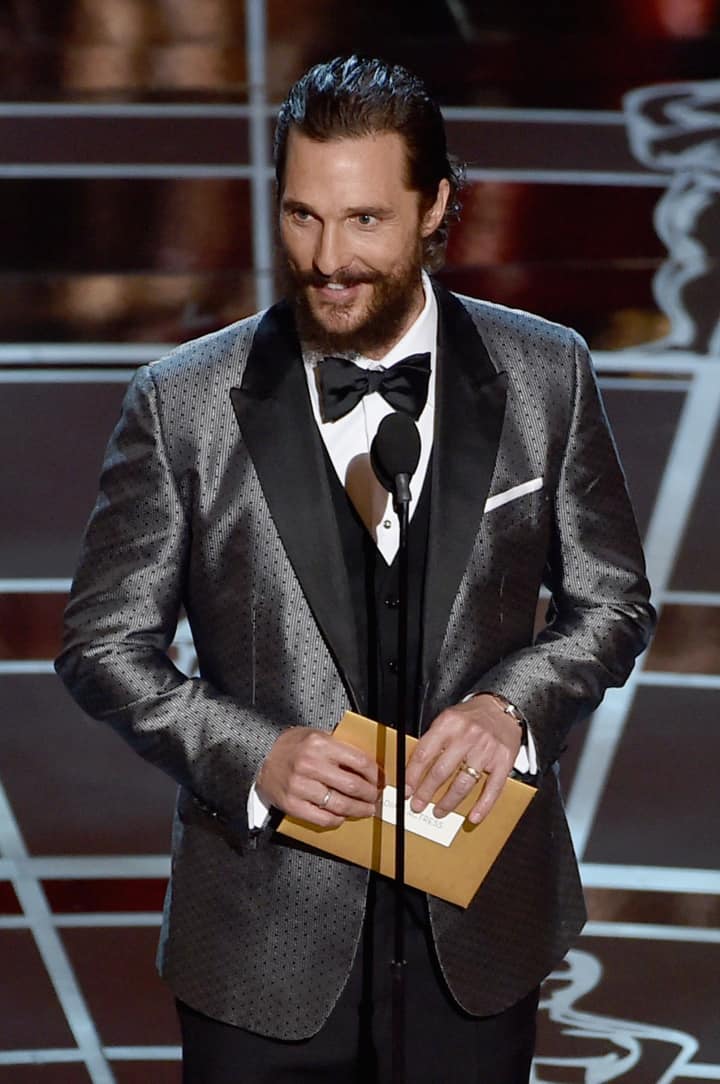 18. Will.I.Am looked casual in stripes and a tiny hat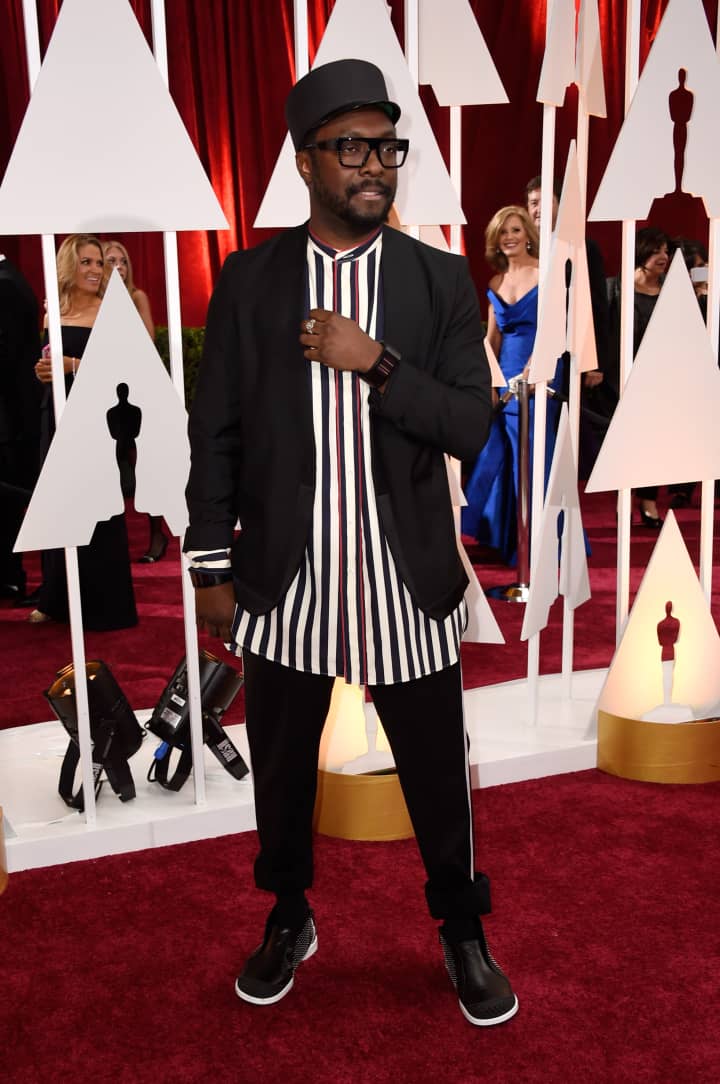 19. Tegan and Sara blew all the princess dresses away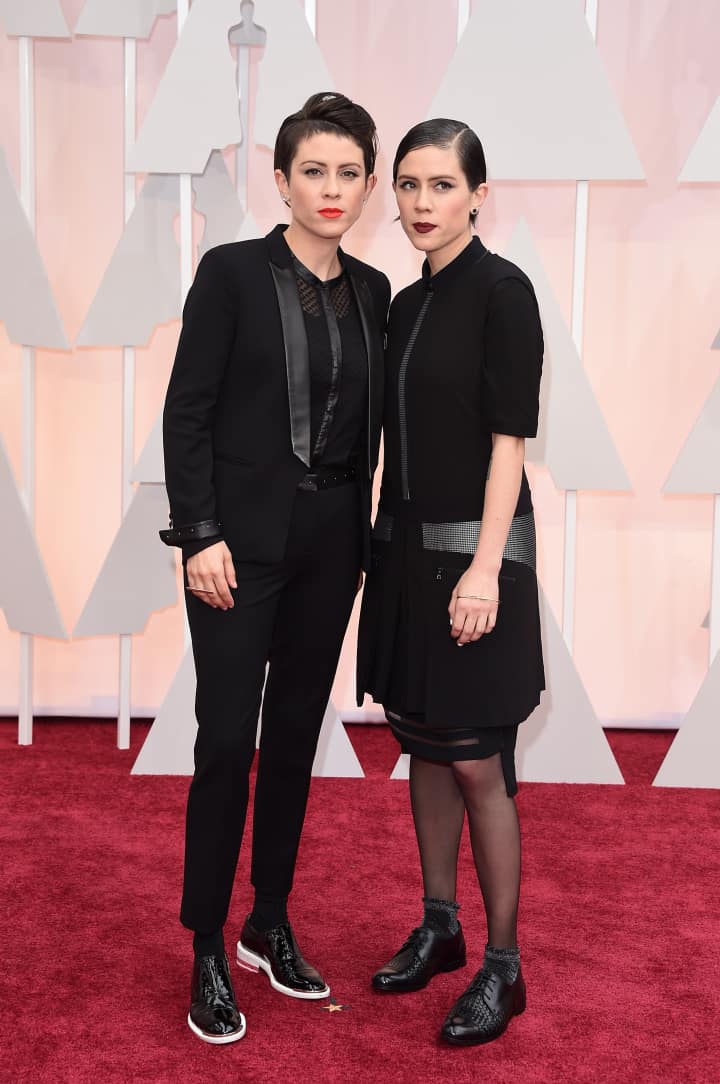 20. The Lonely Island rocked throwback prom gear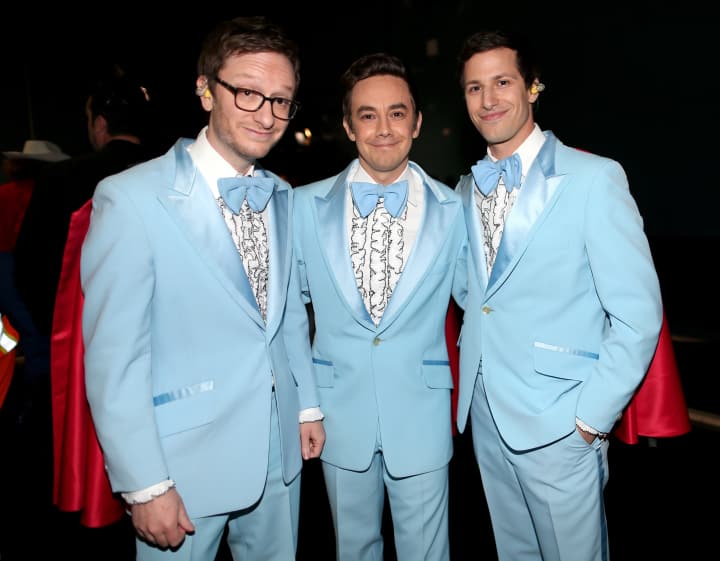 21. But no one went harder than Jared Leto, who turned up in this: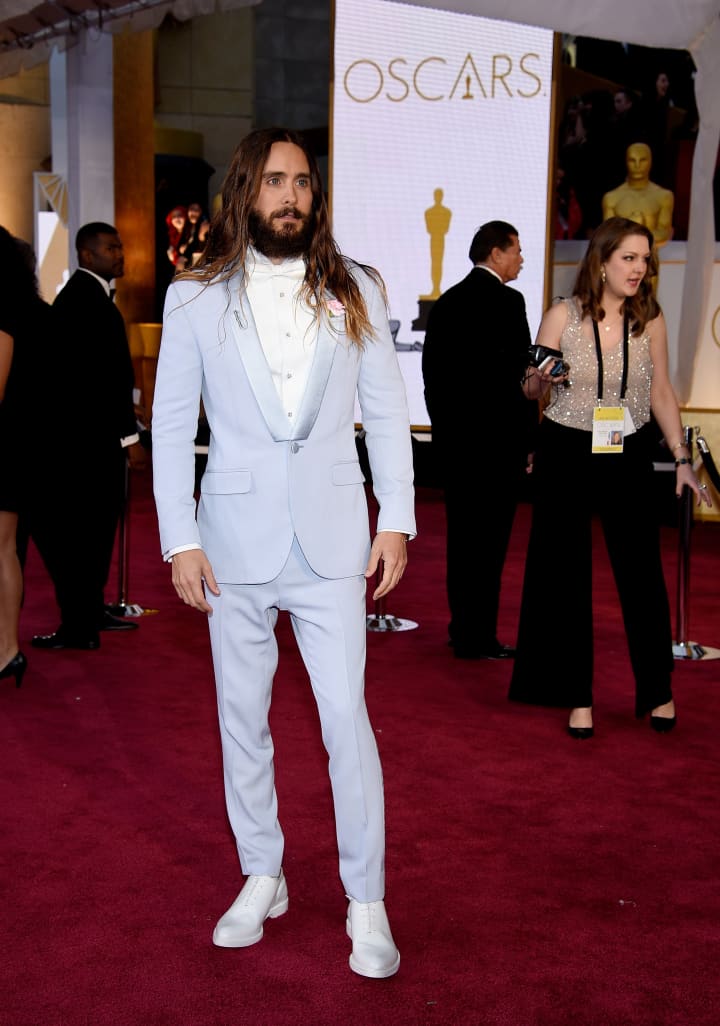 Lead Image: Adrian Sanchez / Getty Images.