There is an inherent timelessness in Christophe Lemaire's designs. The French designer's ability to capture the fluidity of gender, its contrasting parts, and a loose, no-fuss approach to luxury is refreshing and accessible. Since designing his first collection, the recently-rebranded Lemaire, at the tender age of 21, Lemaire has gone on to become Hermès' womenswear Creative Director, and it was announced today that he's partnering with Japanese retailer Uniqlo. Even if you don't know his name off the top of your head, here's why you should care about Lemaire x Uniqlo, and cop it as soon as it hits the stores this fall.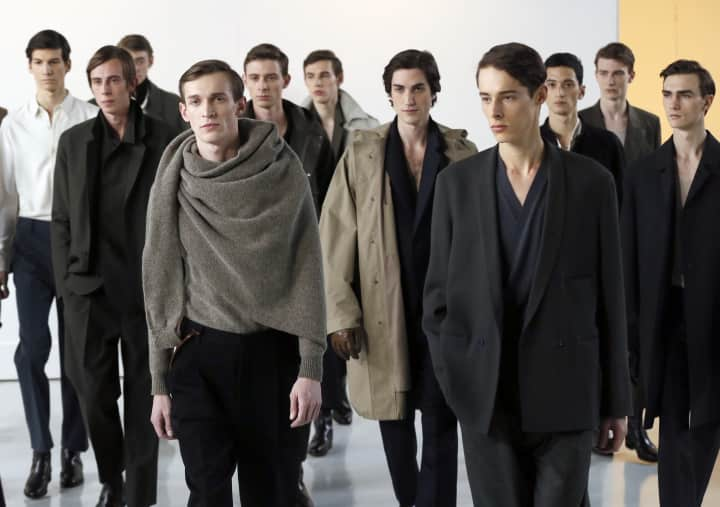 1. It will be more avant-garde than J+
J+, Jill Stuart's collaboration with Uniqlo, produced a line of effortless, minimal basics that became coveted pieces and redefined what a collaboration could be. Lemaire's knack for complex, unusual silhouettes and vast well of experience is sure to produce a collection of covetable essentials that go beyond basics.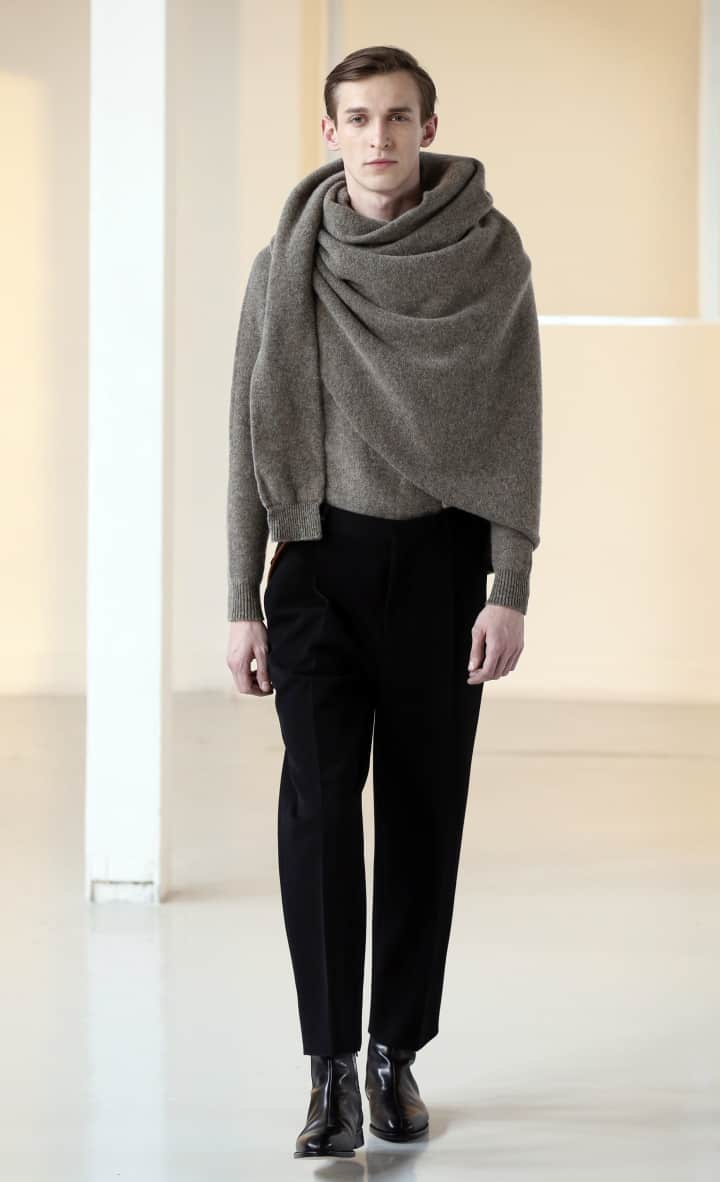 2. You'll be able to share with bae
The FADER has been obsessed with Lemaire for a long time now, partly because Lemaire was killing unisex dressing before it was a thing, nailing gender fluid staples like oversized coats. His knack for monochrome only increases his collection's genderless appeal
3. His designs are as simple and urgent as a good trap beat
Lemaire's previous collections are no-fuss, accessible, and instantly cool; his clothes remind us of the irresistable simplicity of a trap beat. His Fall 2015 menswear collection was composed of ruffled, oversized suits devoid of unnecessary affectations and sleek cargo jackets similar ones you might already own, but so much cooler.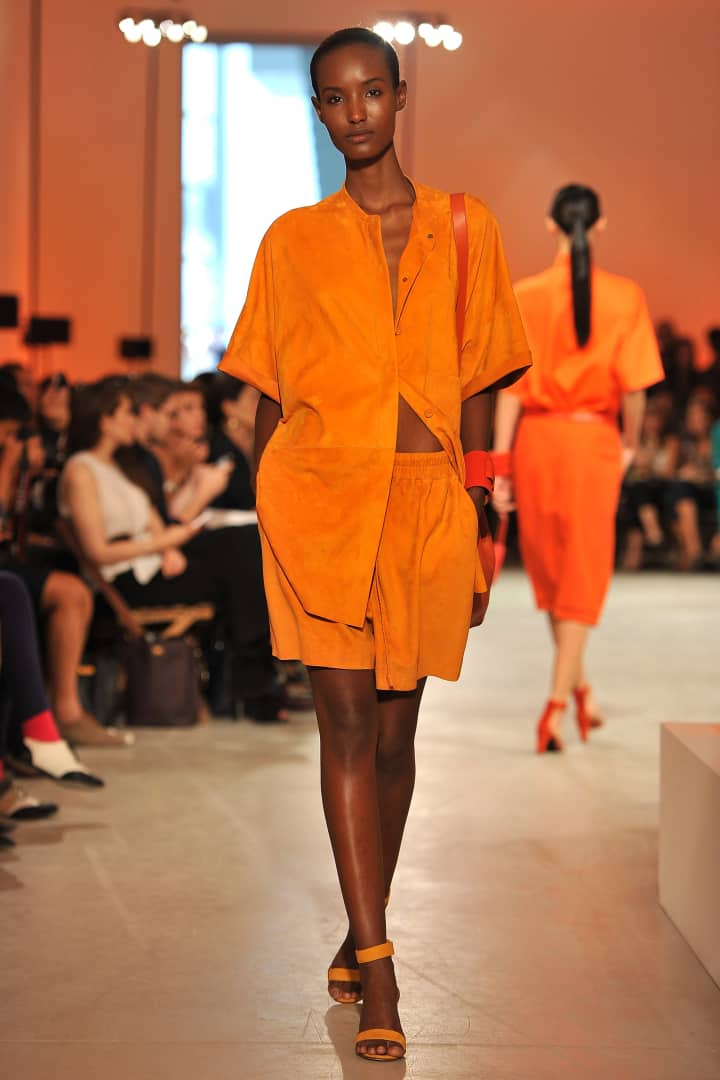 4. Because Kanye told us luxury should be for everyone
If 2015 has taught us anything, it's that accessible luxury is sexy. Puma tapped Rihanna, Topshop snagged Bey, and even luxury hound Kanye West told us, "What good is anything that everyone can't have. Every ism. They think we're done with racism. What about elitism, what about separatism, what about classism? That's all." The former creative director of Hermès designing for a mass market retailer like Uniqlo can only help the movement.
5. He used to be a (pretty good) DJ
Take a listen to Lemaire's 2011 mixtape "Where Are You From?", sixteen tracks of a soothing jazz, twangy guitars, and smooth rock. For a moment it sounds a bit dated, but with "FourFiveSeconds" dominating the charts, it's safe to say his prescient tastes extend beyond fashion.
6. Travi$ Scott looked dope in his designs
When he modeled for online retailer Mr. Porter, Scott looked clean as hell in a crisp white Lemaire button-down.
7. His clothes won't go out of style
Lemaire's avant-garde sensibilities might make an odd pairing with heritage house Hermès, but there's a timelessness to everything Lemaire touches: it's future-facing but never costume-y. Lemaire's 2010 Fall showing is fresher than half of this year's collections. It's more for the streets than the runways, with an emphasis on the wearer instead of the garment.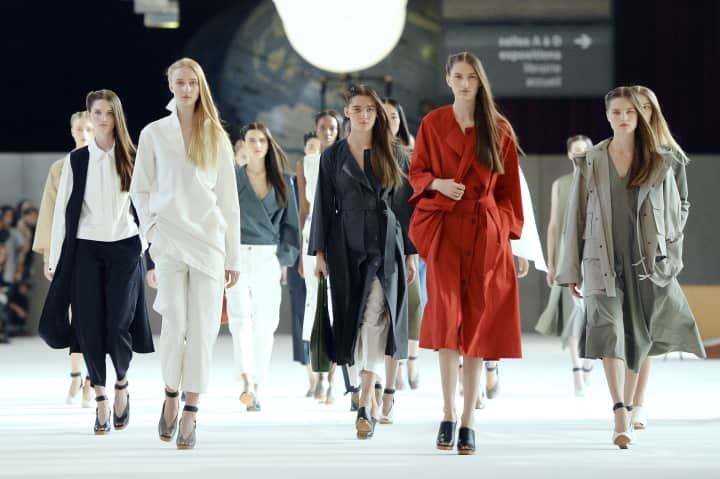 Lead Image: Francois Guillot / Getty Images