This week officially marks the beginning of Paris Fashion Week. As the final city on fashion's month-long tour, Paris pulls out all of the stops, boasting the most elaborate runway shows, the biggest parties, and the most star-studded front rows. Needless to say, we're pumped to see what goes down. Here's a shortlist of the designer collections and the stylish celebs that we're checking for.
1. Olivier Rousteing's Army of Balmain Hotties
Thanks to Olivier Rousteing's red carpet-ready designs and A-list cult-following, the Balmain show is always great for ogling sexy designs and celebs like Rihanna, Kim, Kanye–who starred in their spring ad campaign–and the rest of the Kardashian Klan.
2. A Possible Joan Didion Sighting at Celine
After gracing the Parisian brand's spring campaign, there's much speculation that the 80-year old literary icon might pop-up in the front row at Phoebe Philo's fall 2015 presentation. We're certain that literary geeks and lovers of understated womenswear everywhere are tossing up prayer hands in hopes of a chic octogenarian sighting.
3. Kenzo's Impending Alien Invasion
Helmed by Humberto Leon and Carol Lim, the founders of Opening Ceremony, Kenzo always brings a bit of NYC cool kid style and a healthy dose of playful kitsch to Paris' self-serious fashion scene. The latest sneak peek at the brand's collection, shared this week via Leon's Instagram, hints that the duo is keeping Kenzo equally colorful and weird with fluorescent orange, UFO-themed designs.
4. Vetements' Truly IDGAF Womenswear
Though only in their second season, the super secretive, anonymous design collective behind Vetements are honing a special brand of womenswear that seems at once haphazard and boldly deliberate. Their loose-hemmed, oversized designs have already gained comparisons to Martin Margiela designs and found its way to the much-coveted real estate of Kanye West's closet. We can't wait to see what they have up their asymmetrical sleeves for fall 2015.
5. Whatever the hell Rick Owens sends down the runway
Simply put: Rick Owens knows how to put on a show. From 2014's hot steppers to this January's peek-a-boo penises during his menswear collection, the OG-prince of dark, moody fashions has staged some of fashion month's most talked about moments on his runway. There's no telling what he'll send out this week, but we'll be watching with baited breath.
6. Galliano's return to Ready-To-Wear
After a much-scandalized fall from grace, John Galliano made his return to fashion as the creative director of Maison Martin Margiela with an elaborate couture collection this January. While blood red capes, latex stocking and lace gowns are fine and dandy, we really want to see his ready-to-wear offering, the garments that will be hitting high-end shelves next season—in short we need to know now what our fave rappers will be rocking this fall.
7. North West's Mini-Me Wardrobe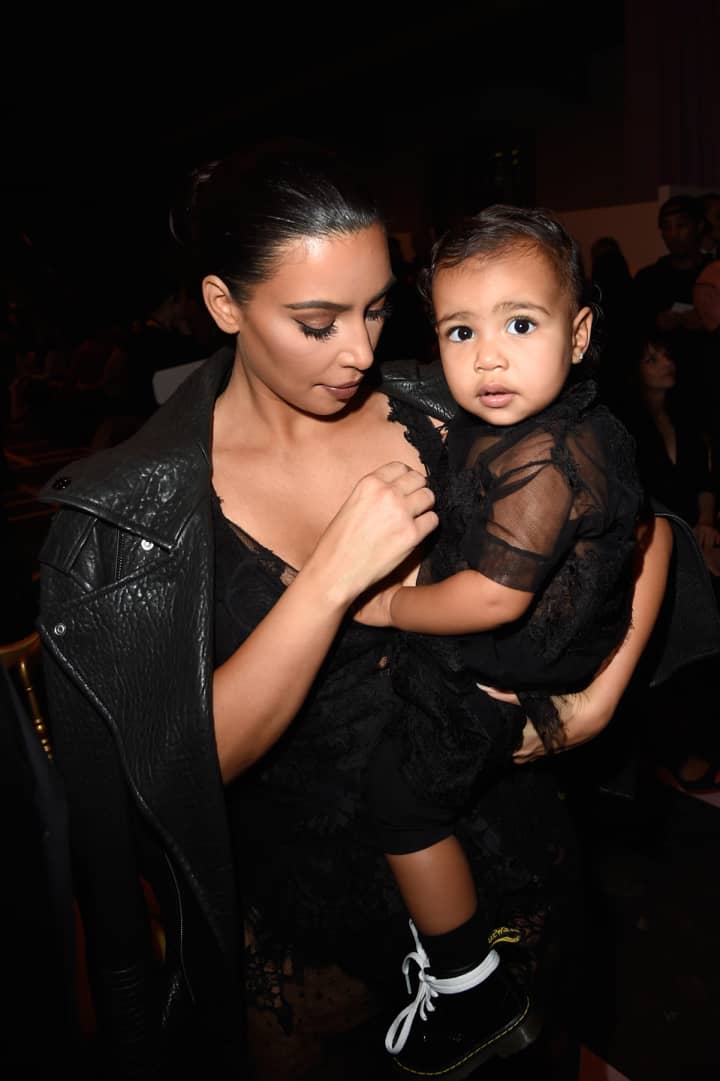 Last and certainly not least, we're dying to see what little North West will be rocking in her triumphant return to Paris Fashion Week. Our fingers are crossed that this season's wardrobe will include more mini-me versions of her mom's custom designer looks. TBH, this little lady will be the true show stopper of this high flying week of fashion.