Before parsing the script on Kendrick Lamar's latest record—released by surprise last night—you have to dig into the score. To Pimp A Butterfly is the major-label actualization of a jazz scene that's been fostering in Los Angeles for years, with young inspired composers reimagining Miles, Coltrane, and Sun Ra in a post-rap world. Lamar tapped a spread of keyboardists, arrangers, and specialists to give the album a sense of living, breathing momentum, with songs pivoting mid-movement and ebbing in and out of interludes. While names like Boi-1da and Pharrell barely squeeze in a credit, these are the players that have shaped the record's forward-leaning sound.
Thundercat
"Heartbreaks + Setbacks"
If there's anyone making L.A.'s prog-R&B beat scene palatable to the kids at the cool table, it's Thundercat. Since his Brainfeeder debut in 2011, the guitarist/vocalist has paired heart-racing baselines and falsettos with eye-popping outfits and surrealist visuals.
A prodigal alto saxophonist with an ear for rap, Terrace Martin was tapped to round out TPAB's softer edges. His fluttering horn is omnipresent throughout the record, but Martin's optimistic resolve is most needed on "The Blacker The Berry": under his guidance, hellfire flames break open into warm sunlight for the last 60 seconds.
It's impossible to divorce Kendrick Lamar from Sounwave: the Compton producer has built K.Dot's calling-card singles since his mixtape days. "Hol' Up," "A.D.H.D," "Bitch Don't Kill My Vibe," the list goes on, and his fingerprint is heavy throughout TPAB. He added production to almost half the tracklist, and "King Kunta" lives up to previous work, reaching back to rap's cultural rough drafts found in old James Brown flows.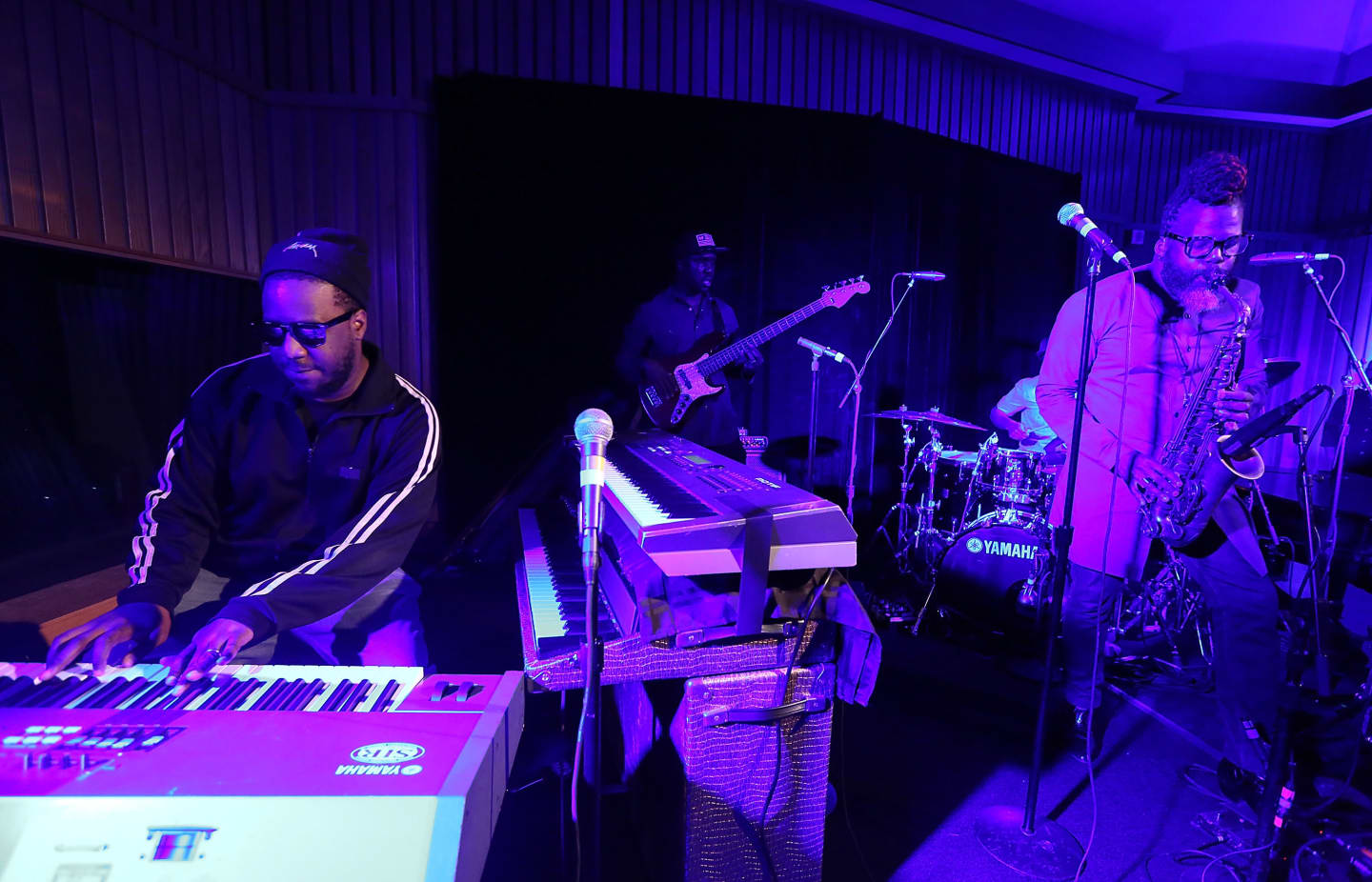 It could be argued that Robert Glasper's quietly heralded Black Radio laid the framework for an album like TPAB: the pianist's fearless fusion of jazz, R&B and hip-hop gave the Soulquarian age sorely-needed contemporary context. Three years later, Kendrick's record is drenched in Glasper's keys, and its formless structure forces listeners to follow as closely as Glasper always demands.
Kamasi Washington
"Re Run Home"
Inglewood native Kamasi Washington just announced a new album, The Epic, starring the tumbling free jazz single "Re Home Run." The 34 year old composer/bandleader handled string arrangements throughout TPAB, and trades abstract horn runs with Terrace Martin on "u", the album's screech-to-a-halt centerpiece.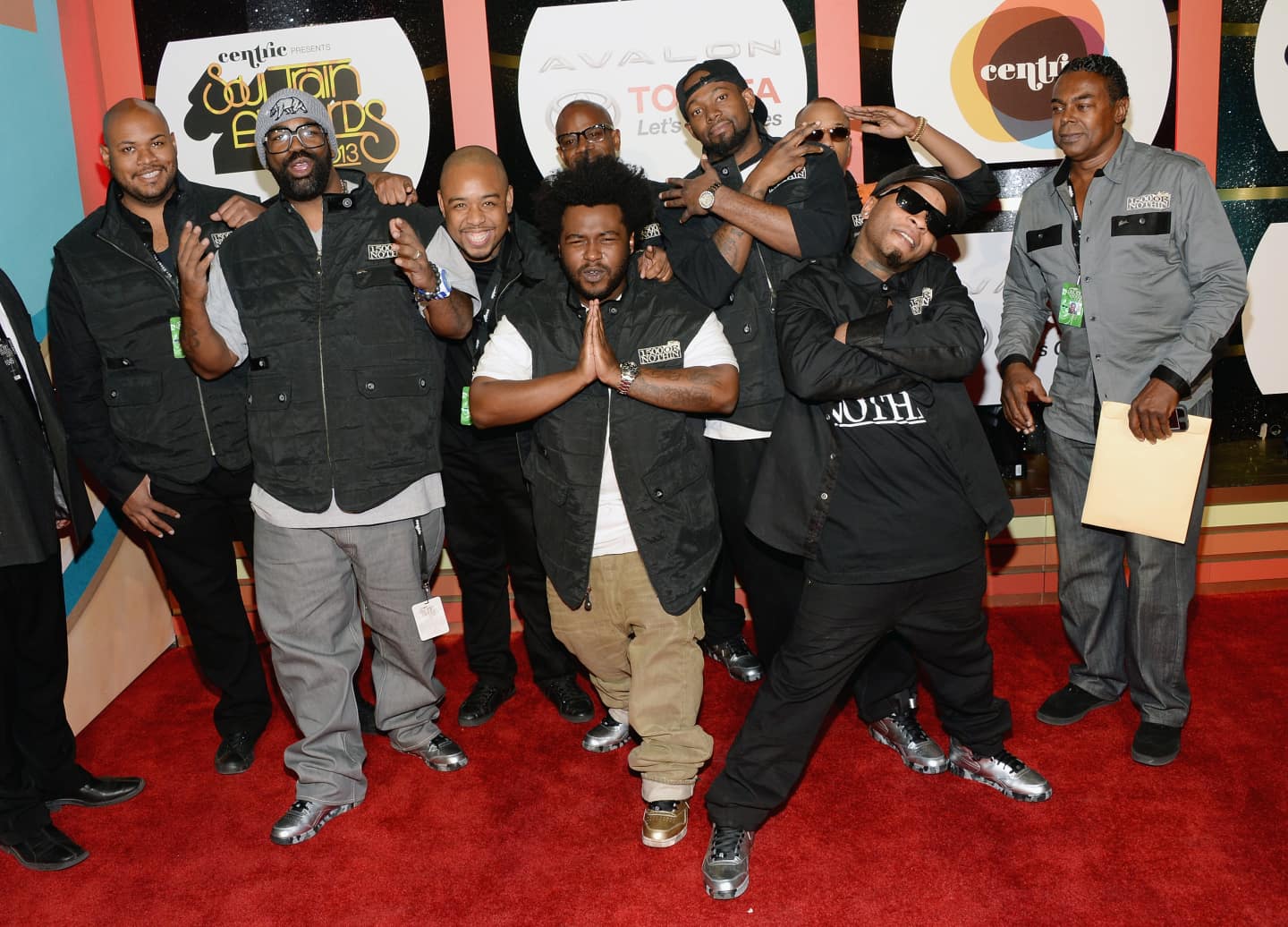 Founder at CEO of the 1500 or Nothin' band, drummer/producer Larrance "Rance" Dopson has probably performed right in front of you at your favorite rap show. He and his crew of L.A. instrumentalists and arrangers have produced, written and played for Jay Z, Justin Timberlake, Teddy Riley, Lupe Fiasco and more. His percussion provides the backbone for much of TPAB, working closely with Terrace Martin on hard-thudded two steppers like "Complexion" and "These Walls."