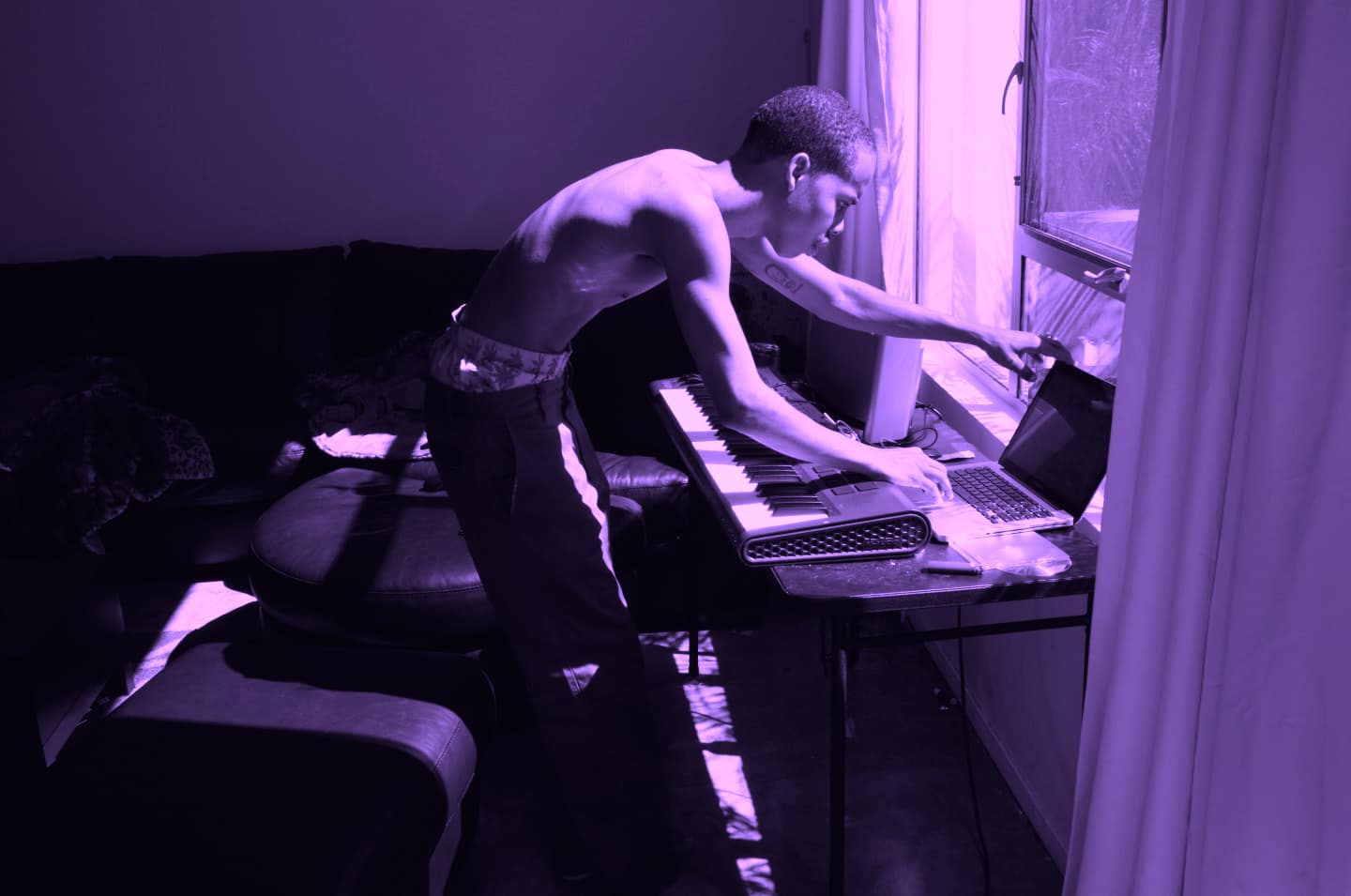 Earl Sweatshirt's New Album Is Stoned, But Not Sad
Why ​I Don't Like Shit, I Don't Go Outside might be Earl's most clear-eyed project yet.
I've always felt like weed rap was immoral. Not because of any personal objection to the drug, but because most rap that's strictly about weed lasts as long as a fleeting high. It's a waste of time and resources for the genre, a self-indulgent gesture with no real equivalent in other forms. It's why, despite the squinted bliss they might have brought listeners, much of the "Smokers Club"-era mixtapes of Wiz Khalifa, Curren$y and the like have largely burned out, inconsequential to the rap we're talking about today. On the best of this stuff—Wiz's "In The Cut", the Curren$y/Wiz/Big Sean posse cut "Flowers", and so on—the production gave those songs life where the lyrics simply flatlined, but those small triumphs failed to shed light on who these artists were. Even Dr. Dre's The Chronic wasn't as much about weed as it was about life, death, crime in the city, house parties, casual sex, day-one homies, and a million more universally relatable feelings.
It's ironic, then, that FADER's first post on the Odd Future collective focused on Domo Genesis's Rolling Papers, characterizing the group's earliest work as "dystopian weed raps." It's possible that OF's overall output lives in the shadow of the catalyst that was Earl Sweatshirt's "Earl" video, which was a narcotic trail mix of everything naughty thrown in a blender and slopped out for the kids in America. But Earl, the crew's most gifted spitter, has always been about more. His self-titled debut, Earl, was released when he was just 16 years old, and it already found him channeling the lucid prose of his poet father to talk about how the guy wasn't there. The raw data of his rhymes were more impressive than anyone else on a mic, even when he was just fucking around: Hell's Angels/ Crack Christ cross the face with erasers and use Based God as his replacement.
So here's the kicker: "Huey," the 90-second cut that peels open Earl's new album, I Don't Like Shit, I Don't Go Outside, echoes "Sunday", the Doris cut that centers the album around a hazy, heartbreaking refrain: All my dreams got dimmer when I stopped smoking pot/ Nightmares got more vivid when I stopped smoking pot. On a record as clear-eyed and confident as his latest, the interpolation is almost a wink—or a warning—of what's to come: he's getting stoned again and his dreams are brighter than ever. It's easy to misinterpret IDLSIDGO as a "sad" album, but even its title suggests smug satisfaction more than it does a sense of longing—kind of like how smoking weed alone all the time can make you feel like you don't need to do any other shit. You can talk to Clancy you need a feature or quote from me, he raps. I'm off Delancy I reek of reefer and show money.
Boasts like these are all over the record: Raised neck and neck with Nak so I'm a fluent brawler; Fishy niggas stick to eatin' off of hooks; Bitch if your nigga had Supreme we was the reason he copped it. The beats, largely self-produced, are muddy, thick, and cohesive, with sporadic interludes that place it near the sounds Madlib and MF Doom that helped shape Earl's ear. He still pulls off single-bar firecrackers like Rally the horsemen, tally the corpses, bars that show he possesses the cheat codes to the English language. The friends he brings in the fold are stoic and razor-tongued, from Wiki's steel-eyed verse about duffing dudes out to Nakel Smith flowing drunk about his mans that just died—intentionally heavy moments where a Hodgy or Domo cameo might have been too light.
But more than any one song, verse, or feature, the drugs show up on this record—and for good reason: they serve as a device through which Sweatshirt timestamps a stage in his life, not just a night getting smoked out on the couch. My first apartment was really covered with roaches cause niggas was really smoking; Fame is the culprit that give me drugs without owing cash; Half a Xanax when I'm traveling six hours or more. It's a rarity: a weed rap album with distinct utility and a million miles away from the mindset of nascent OF compatriot Tyler, the Creator, who's forever sober and gleans moral superiority from it. Through all the greyscale bars and rock-bottom confessions, Earl's morals are solid and clear. More than any project before, on I Don't Like Shit, I Don't Go Outside he arrives sure of himself, well aware of his tolerance and when and what he'll let test it.