From the time she stepped out of her helicopter—dressed in a furry money-green coat and matching patent leather boots—we knew that Rihanna was channeling none other than Lil' Kim for her first performance of "Bitch Betta Have My Money."
Truly solidifying the revival of the jiggy era look was Rihanna's massive Versace choker, oversized sunglasses and a extended bang hairdo—an unmistakable nod to Lil' Kim's "Crush on You" hey day.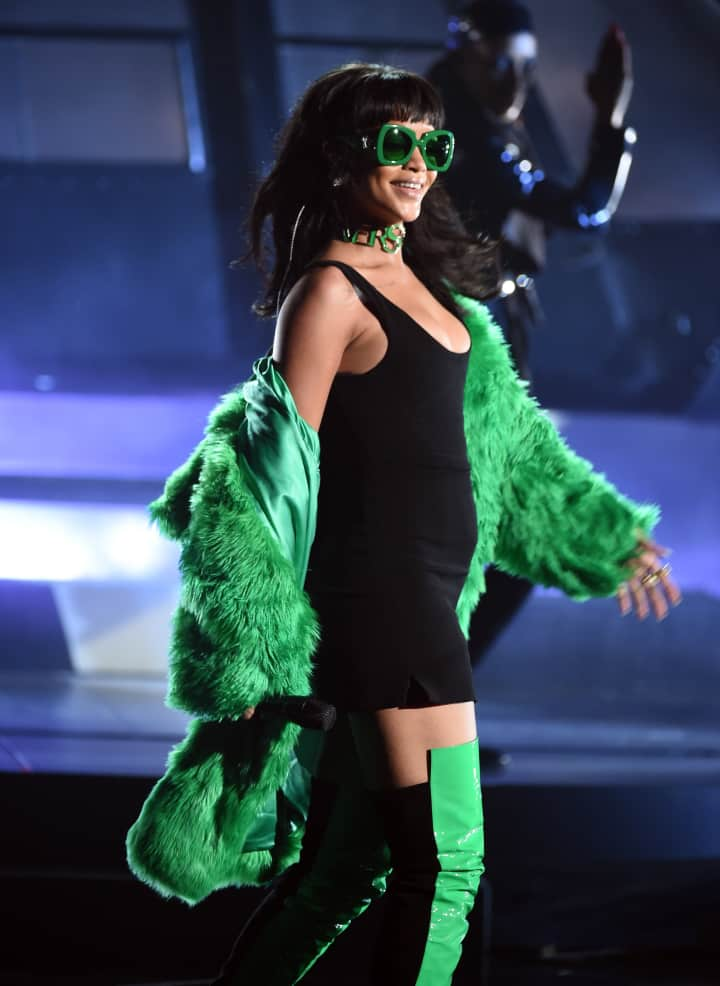 Rihanna even foreshadowed the evening's inspiration last week when she Instagrammed a throwback photo of Lil' Kim with the caption, "#BBHMM."
In case you missed it, check out the Rihanna's bossy live performance of "Bitch Betta Have My Money" here, and, for old time's sake, relive the monochromatic glory of Lil' Kim's fur-flinging, wig-switching jam "Crush On You."
Lead image: Kevin Winter/Getty Images