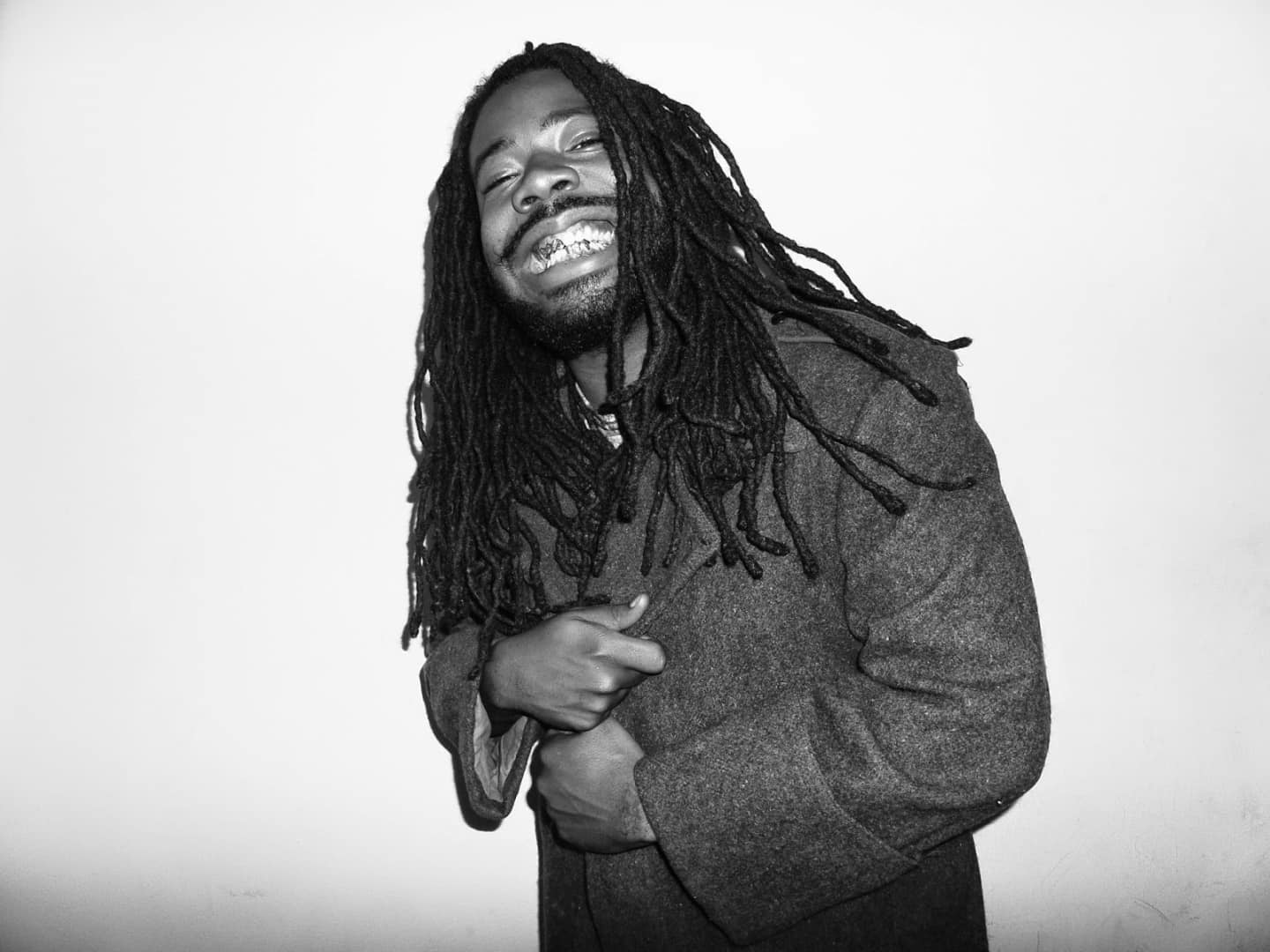 Hear "Excessive" From D.R.A.M., Virginia's Newest Love-Drunk Voice
D.R.A.M. debuts a new Sango-produced single on the heels of his breakout "Cha Cha."
Virginia crooner D.R.A.M. is what you might call wide-eyed. On the cover of his 1 Epic Summer mixtape, his massive grin steals the show, but sitting in the FADER offices on a frigid weekday, it's his pair of wandering pupils that come to stand for the blissful, vagabond voice he spills out on his songs. "Because I was so sheltered at that time, I was very introverted," D.R.A.M. recalls of his early days in grandma's house in Hampton, Virginia. "I was the class clown that never got sent to the principal cause I'd get my grades still." This duality shows up on his latest single, the Sango and The Seventh-produced "Excessive," where he lists off cars, houses, and other rapper flora before acknowledging he can't have it both ways: I wanna party like the red pill but still take the blue pill.
"Ever since I can remember I was singing," D.R.A.M. says. "I grew up in the church choirs, solos, assemblies, any spot where they said 'you can sing here,' I was singing. My mama and granddaddy used to sing." While his mixtape is stuffed with dizzying ballads that reveal a fluency in funk and a brave melodic ear, his breakout "Cha Cha" inches toward gimmick with it's base concept, Super Mario samples and Nickelodeon references. He acknowledges as much: "We knew we had other songs that were stronger than that and meant more, but we knew that would be a carrier," he says. "There's people on this earth that don't love music... We got one that anybody will fuck with." The record was still infectious enough to buoy D.R.A.M. to local and web notoriety—he soon ended up in sessions with Rick Rubin and fielding calls from Q-Tip.
Now, with a new crop of fans in tow, the young vocalist plans to ride his fresh, twisted sound to infamy. When citing his funk heroes—George Clinton, Bootsy Collins, Gary Shider—he riles up. "I'm singing this with a grungy ugly style, and bitch you gon' love it. And take off your clothes right quick, and put your hands in the sky. I wanted to embody that. So many people trying to be pretty. Shit is wack. I heard it already bro. Cut the shit. I'm just happy that people took onto it. It's going to help me to move around however I want," he says, "because it's so unorthodox."