Jamie xx: Why Dance Music Is So Important
Behind the scenes of the usually soft-spoken producer's debut solo album, in his own words.
When I first met Jamie Smith, it was to interview him and the rest of The xx for an early feature in 2009. They all had a gentle air about them—shy 19-year-olds figuring out the weird world of album promo—but Smith was hands down the quietest. Later, though, when the two of us found ourselves on the same tube back to south London, he was suddenly animated, excitedly telling me all about the dubstep producers he was into.
Six years have passed, and as The xx have grown, Smith has developed into one of electronic music's most respected figures. While remixes for the likes of Adele and his production credit on Drake's Take Care bumped his profile, it's the gentle nightlife narratives of his solo work that have built him a dedicated fanbase of his own. This spring, he's finally releasing his debut solo album, In Colour, so we reunited in a Williamsburg bar to talk about it. "I'm still happy to be quiet," he says, looking taller and leaner these days, the curls of his quiff almost falling into the beer in front of him. "It doesn't feel like I'm being that quiet, though, because there's a lot of thoughts."
On In Colour, those thoughts come to life as the sounds of a thousand London dancefloors. It's a history lesson of sorts on UK dance music culture, but there's also knowing nods to the crossover acts he grew up with: Everything But The Girl (the repeating melody on "Loud Places") and Orbital (the dramatic swathes of ambience on "Gosh"). "I'm quite happy to lay my influences out for everyone to see," he says, "because I try and make it as original as I can."
Here, Smith explains in his own words how dance music has shaped his sound, why he wishes he was better at making music, and how his bandmates in The xx contributed to his debut solo album.
---
JAMIE XX: I remember—I think I remember it, but I was so young that I might have imagined it—coming over to New York and seeing my uncle DJ in a bar in Manhattan when I was like 8 years old. My granddad, his dad, lived in New Jersey, and my uncle lived in New York. He played a lot of sample-based, trip-hop type stuff, and a lot of Latin music. It was my uncle who gave me my first turntables when I was 10. He also gave me two house records. They were pretty awful—really poppy ones that he was just happy to give away. I played them because I was learning how to mix, but I didn't really like the music when I was doing it.
The first time I heard dance music and understood it was when I went to Plastic People in London when I was 17. It made me move, you know, the vibration. That was a big moment. The first time I went, it was empty. I can't remember who was playing, but I was there with Oliver [Sim, of The xx] and Tic [Zogson, co-founder of Young Turks]. Oliver was going crazy, bouncing around the whole room, and we hadn't even drunk anything. It was just because it was so loud and amazing. Another time at Plastic People, we went to see Floating Points when he released his first record. I hadn't heard dance music sound that good. Partly because of the place but also because he's such a great producer.
It was really exciting in London at that time, and I was the right age for it. I met James Blake, Joy Orbison, and the Mount Kimbie guys, and we all played in the top of The Lock Tavern in Camden a few times. That felt like something exciting—it was what I wanted. We were all a very similar age, and we egged each other on. We felt like people were liking what we were doing. I didn't even completely feel like a part of that, but I felt happy to be around James [Blake] and Mount Kimbie. They were a bit more established, because I was still considered to be in an "indie" band.
But I think, in terms of the sonics, dance music definitely has much more potential to be radical [than other music]. There's more scope to do crazy things, maybe because it's been around for less long. Dance music will continue to be radically different, even if it happens slowly, over the next 20 years.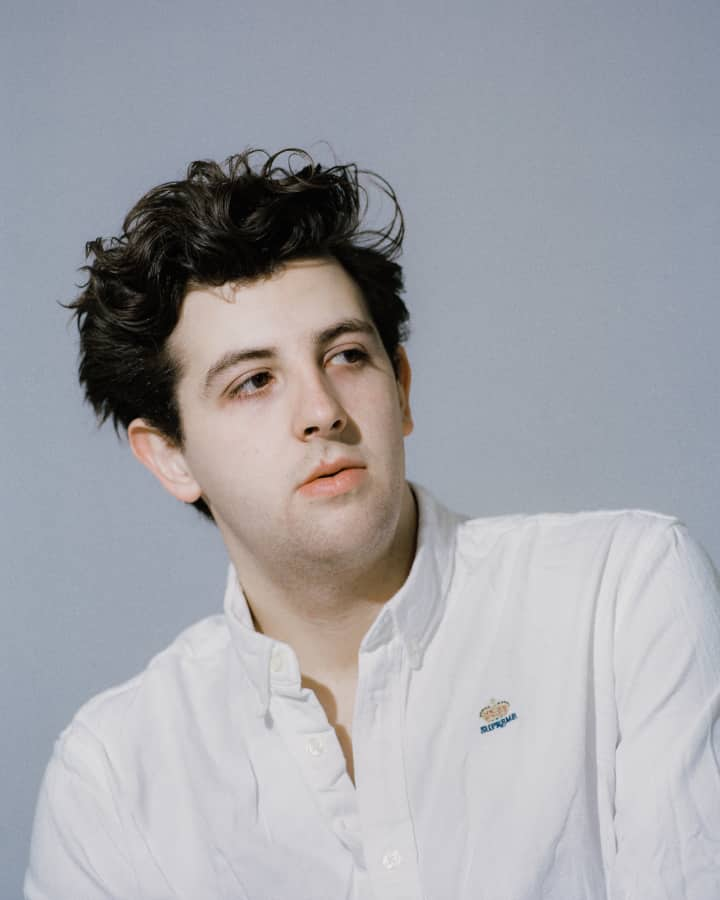 With In Colour, I'm not trying to ride a wave—I try and stay away from any cycles or anything that's going on at the moment or anything that I feel like might be happening soon. Because if you do any of that, it ends up not sounding timeless. There's some classic tracks that are classic because they are of an era, but I like trying to make things classic because you can listen to them at any time, and they could be from any time.
Usually at the start of making something, I'm purposely being in solitude and feeling a bit sad and emotional for the sake of making music. But by the time that I've started making something that I like, that instantly turns to euphoria and joy. I'll be dancing in the studio, and maybe that comes out in the music. It's a shame that it doesn't happen very often—like, the eleven tracks on my record are the eleven times that happened in the last five years, essentially. There are other times when I think it's going well, and then I come back in and it's gone.
A lot of the spoken word samples on the album came from watching very British things while I was away on tour because I missed home. I felt like I was missing out, like London was disappearing while I was away. London changes all the time, but I hate the way it's heading. Some of it's being destroyed and being replaced by nothing. It's like glass buildings that are half empty or a train line to allow more people to come to London to work. So I recorded little snippets [of things that reminded me of home], like Top Boy. That's where the sample at the beginning of "Girl" comes from: The most beautiful girl in Hackney. Also stuff like [Mark Leckey's film] Fiorucci Made Me Hardcore and pirate radio. The "Gosh" sample is from a pilot for a Radio 1 show called One in the Jungle that never made it.
"London changes all the time, but I hate the way it's heading. Some of it's being destroyed and being replaced by nothing."
I don't feel like I'm very good at making music, in terms of like the technical side of it—it's more like trying stuff out until something that I love happens. Sometimes I'll be quite good at the first 10 seconds of a song, then I'm lost. "I Know There's Gonna Be (Good Times)" was like that. It started with a sample of a record by The Persuasions, called Street Corner Symphony. It's an a cappella record where they are doing barbershop-style backing, and there's a beautiful soul song over the top. The sample in the beginning is from that. I picked up the record in Detroit, then I came to New York and was listening to Hot 97 driving over the bridge—I was staying in Brooklyn—and it was perfect. I just wanted to make something like that. So I asked Young Thug and Popcaan [to be on it], and they both did separate versions, then I ended up splicing the two of them together because their voices work really well together. I also asked a bunch of other people, and there are other versions of it that might come out later.
I'd like to learn more about structure because I still find that very difficult, but at the same time I think that's why my tracks are kind of weird. I don't want to lose that by learning too much. That's why I'm happy I didn't go to university. One of the things I have learned, though, is how to make things sound tough—in terms of technically how to make people move physically, as well as emotionally. That was what I wanted to bring to The xx when we started. I was obsessed with sub-bass to the point where I made the loudest sub-bass possible just to make people feel sick. I've toned that down a little bit.
I design all my stuff, so I ended up designing the album cover for In Colour. I wanted to have a spectrum of colors to represent all the records I put out previously, and because the album has a lot of different shades on it. I also wanted to have black and white in there, so the flip side of the vinyl is gonna be a black logo, and the frontside is white. That represents the two The xx albums. Romy designed the "x" for The xx, and I just made one leg of the "x" for my artwork. It's quite simple. With the album title, In Colour, I wanted to show that we're not moody. We do dress in black, but we're also quite positive people. We've come a long way since doing those shy press photo shoots as the teenagers that we were back then.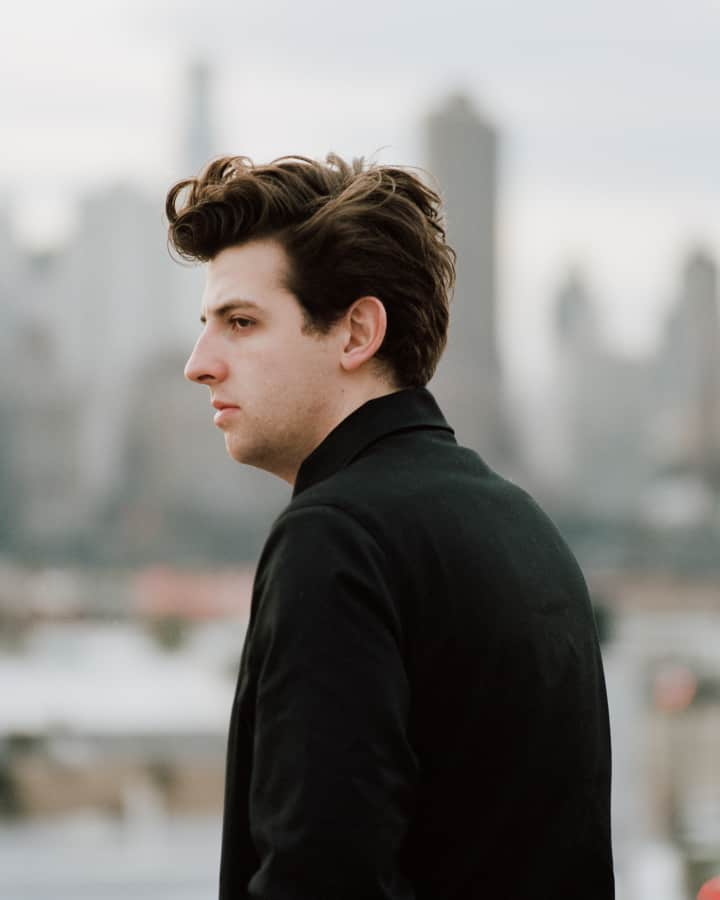 "Dance music is important to me because it just makes me happy. There's not that many things that make me happy."
It was hard to get Romy and Oliver to do a track [for In Colour] and leave it for me because they really liked everything we made together, and then they wanted it for The xx. With the band, they'll write a bass hook, then I'll come in and we'll work together as a threesome. But for the tracks for my album, I sent them my almost fully formed idea, and then I asked them to send me something and we'd work together one-on-one. I wanted them to be honest about what's going on in their lives, rather than being cryptic, which some of The xx songs are. And I also wanted it to be about nightlife.
I found it harder than I thought I would, actually, being out here on my own, doing the same stuff that we used to be able to share between the three of us. But it's necessary for me to do this so that I can continue to be inspired by doing the band stuff as well.
Apart from not having any time off, it's okay. It's just like having one job, really. Everything falls into everything else. The style of my song "The Rest Is Noise" [from In Colour] has turned into one of my favorite songs from the new The xx album. We've been a lot more open to not abiding by our set of rules about writing and music. It's all still there, and it sounds like us, but there's bits where we've pushed ourselves. The first album is sort of discovering ourselves. The second album is like a comedown from that. The third one is knowing ourselves.
I've never enjoyed filming music videos, but the "Loud Places" one for In Colour was actually a really enjoyable day. One of my and Romy's old best friends who we used to skate with and somebody else who is now a friend filmed it. It really felt like when we just used to go out in the city and skate. From the age of 14 to 18, skating was about being able to take the city over on the weekends. In the week it felt like it was definitely the grown-ups' place, but then at the weekend was just our playground. I know every tiny backstreet in London now, which I love. Skating and clubbing, both of them kind of make you feel free.
I don't think dance music is important in the big scheme of things to a lot of people. But it's important to me because it just makes me happy. There's not that many things that make me happy. I mean, that's why it's important to a lot of people. It can be something that you listen to on your own if you want, but really it's something designed to make people happy, even if it's a sad song. The act of dancing is a happy thing to do.