PARTYNEXTDOOR Speaks About New Album
"I wanna make 100 songs for my album. I work very fast, but I haven't reached 100 yet."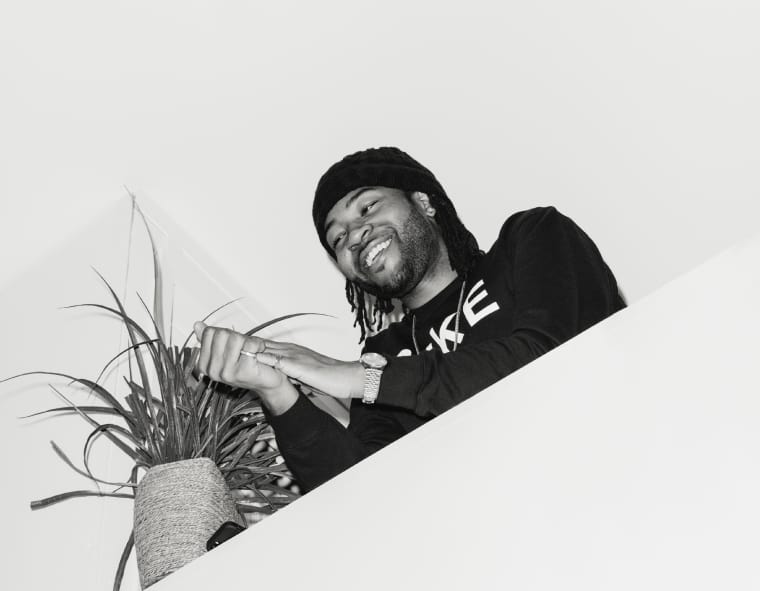 The FADER cover star PARTYNEXTDOOR has been on the road nonstop for the better part of the year, selling out clubs across North America and Europe as part of his first headlining tour. But as the summer rolls around, his focus is shifting to the new music he plans to release at some point in 2015. We caught up with him in a mirrored dressing room in the the MCM store in Soho, where he was preparing to play an event for the launch of the Beats By Dre x MCM collaboration.
What was tour like? How does it feel to go home? It was nice, but draining. Very draining. I'm still trying to relax and get back to normal life, but it was fun. When I'm home, I try to relax, but I still make music. I try to concentrate, but it's hard to concentrate these days. You know? There's a lot going on, there's a lot to think about. Like, Mother's Day. I called my mom. But I don't have a credit card right now because I lost my credit card in Europe, so I wasn't able to send her something. Usually, I'd send her something very dramatic. I wasn't able to do that this year, but her birthday's coming up so I'm gonna save that for her birthday. I don't wanna spoil the surprise because this'll come out and my mom watches everything.
Tell me about the album. It's coming, but it's wack to say just that. [laughs] The album's coming. I wanna make 100 songs for my album. I work very fast, but I haven't reached 100 yet. So when I get to 100, I'll pick from them. I have collaborators, but that's a secret. [My] dream list is like Tupac and Biggie. That's the dream list, but hopefully everything else is realistic.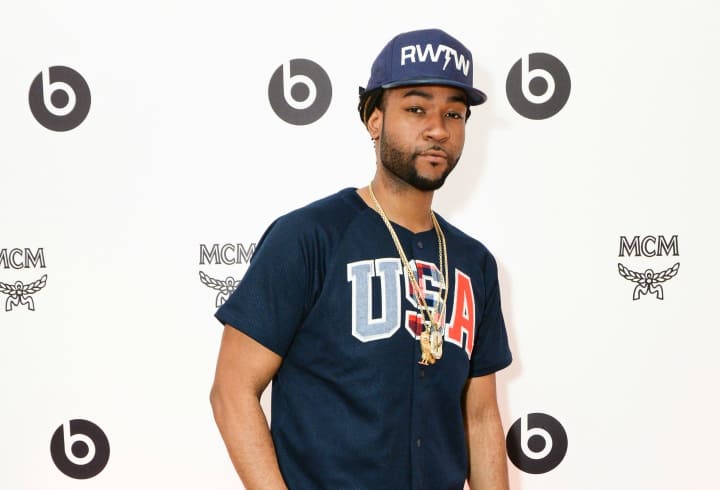 What kind of advice does Drake give you? The best advice Drake's given anybody is to know yourself. It's the most important thing to live by. Everyone should know yourself. It can be an insult, but know yourself is just it. It's exactly what it sounds like. I know myself, I'm learning myself. I'm growing, I'm maturing.
There's this perception that you're super shy, but then you go on stage and you're, like, in the thick of it with champagne and fans. The difference between what people perceive and what's reality is that, like, I'm not actually shy. I'm just observant. I care a lot. I take everything someone says and the way they say it to heart. I just notice everything. I'm very, like, I know what I want. I know what I want to do and what I don't want to do. It may seem like I'm care-free but I'm care-expensive.
Tell me about the show tonight. You don't typically do these kinds of events. Yeah, I don't usually. But I'm excited for it. Beats and MCM, it's cool. But I wish it was gonna be like PND Live, with the screen and all my guys, my sound guy.
What do you want to accomplish this year? I just want to drop music, maybe a music video. But the one thing [I want] is to successfully take a vacation and not bring up music once. I couldn't take a vacation now, you know? Or at least I can't see myself taking a vacation without doing music, so that would be the dream.