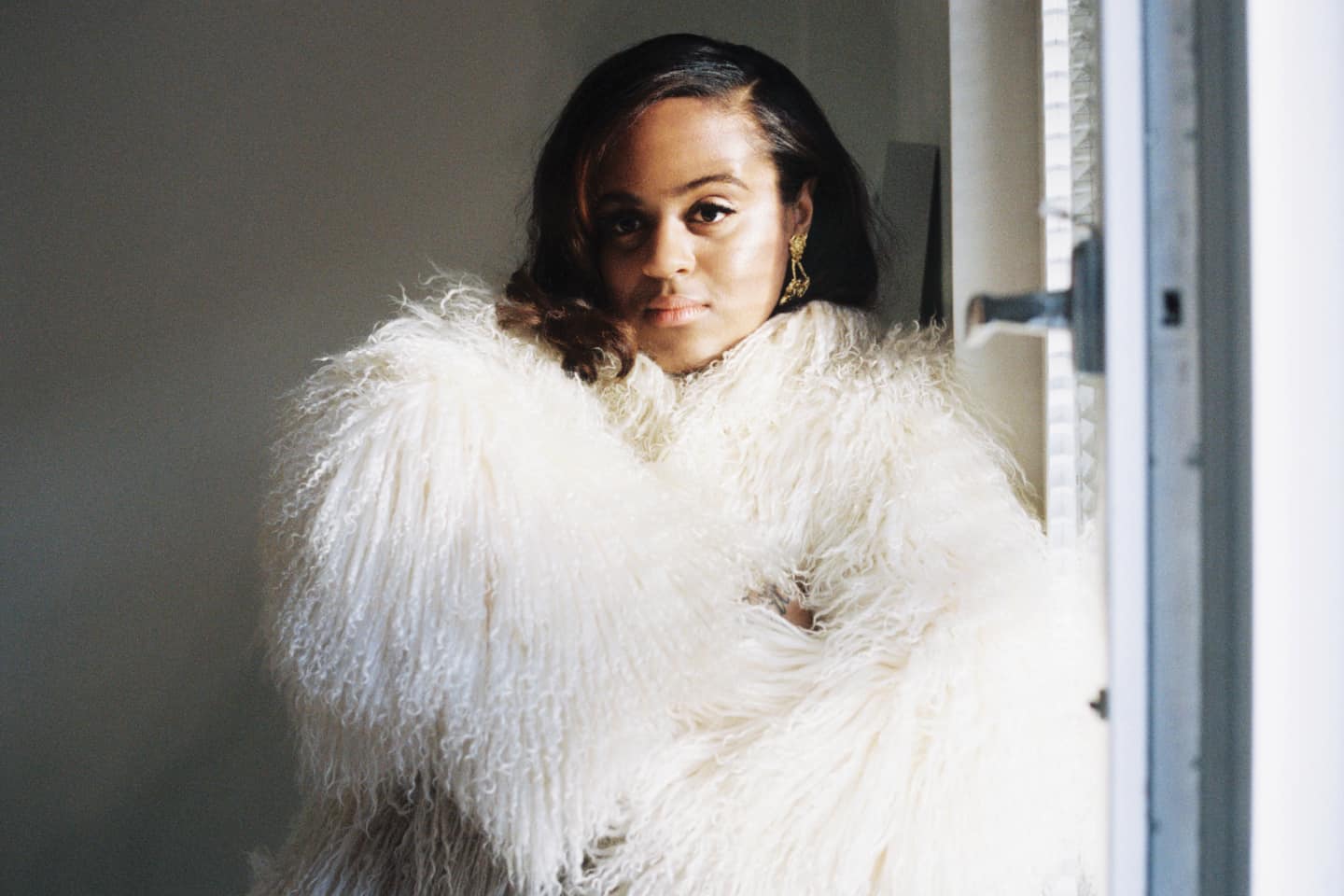 Meet Seinabo Sey, Sweden's Bluesy New Pop Hope
In this week's GEN F, a singer goes from shy girl to fly girl.
Like most kids born in the '90s, 24-year-old Seinabo Sey grew up glued to MTV. "I was obsessed with Cribs, like I wanted my room to look like Beyoncé's," she says over the phone from her Stockholm apartment. "I grew up in a town with no black people at all, so Destiny's Child and Alicia Keys became my idols." Anchored by her husky, lived-in vocal, Sey's bluesy reworking of neo-soul may bear little resemblance to high-gloss R&B; but recent singles like the lightly vocoded hymnal "You" tap the same universal emotions—of love, loss, and redemption—that permeate all great pop music. "As soon as I get too personal and introverted in my songs, I worry about whether people can relate to it," she says.
That longing to connect is a recurring theme in Sey's life. The Sweden-born singer is the daughter of the late Mawdo Sey, an influential Gambian vocalist best known for his collaborations with African pop experimentalists the Ifangbondi Band. When she was four, following the death of her maternal grandfather, her parents moved the family to Gambia, planning to stay until the inheritance money ran out; it ended up lasting three years, which was long enough for the place to leave an indelible mark. "Gambia's pretty strict—you get kicked and beaten if you talk too much in school," Sey explains. "There was a lot of discipline going on, so that made me pretty shy." Sey was teased by her peers about her celebrity father—"They were like, 'No one ever tells you off because your dad is famous'"—which initially made her reluctant to follow in his footsteps. "I remember my dad was filming a music video, and he wanted me to stand next to him and dance, but I was so scared. I just got into that role of loving music but not wanting to ever perform it."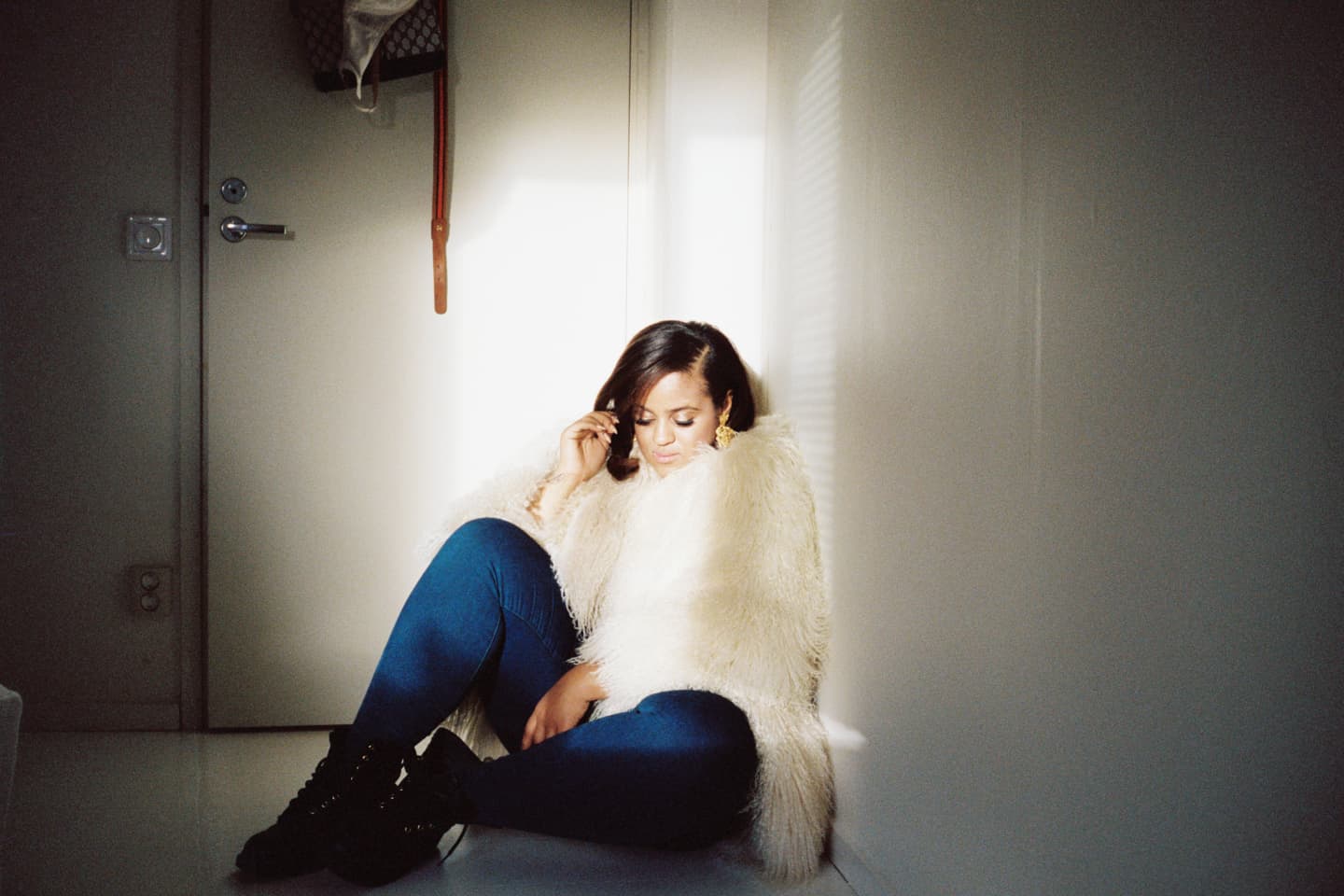 "I grew up in a town with no black people at all, so Destiny's Child and Alicia Keys became my idols."—Seinabo Sey
After the family moved back to Sweden, she went through another round of culture shock, which deepened her shyness even more. Although she'd nurtured childhood dreams of studying law at Harvard, she decided, in a fit of 15-year-old stubbornness, to move to bustling Stockholm, where she enrolled in a soul music program at a youth education center and started an R&B duo called Def Chronic. Eventually—and slightly incongruously, given her mild manner—she became a hype woman for Swedish rapper Afasi and a bunch of MCs. "I get why people who don't know me think it's amusing," she says of the shift from shy girl to fly girl. But music became an outlet for channeling years of feeling like an outsider into something productive. "I'm quite analytical when I meet people, and I like to observe human behavior," she explains. "I think that comes from coming into a new culture that you have to get quickly."
In 2011, at Afasi's insistence, she emailed local producer Magnus Lidehäll—who has worked with gold-plated pop megastars like Katy Perry, Britney Spears, and Madonna—about working on solo songs. "I never thought he'd answer," she says. Instead, the pair ended up bonding over a love of hip-hop and a mutual disrespect for genre purism. Starting the following year, Lidehäll and Sey set to work teasing out this sonic restlessness, the results of which can be heard on her organ-drenched, club-inflected 2013 debut single, "Younger." Their collaboration extended to her recent seven-track For Madeline EP, which flits between the dustbowl blues of "Pistols at Dawn" and the double-clap gospel of "River," as well as her soon-to-be-completed debut album, due out this year on Universal. "It's about everything I've been thinking about for 24 years," she says of the as-yet-untitled album's slow gestation. "I think my next album will be more conceptual, but this one is about life."

From The Collection:
GEN F