2. Taylor Swift fully peaked, by winning everything and wearing this jumpsuit: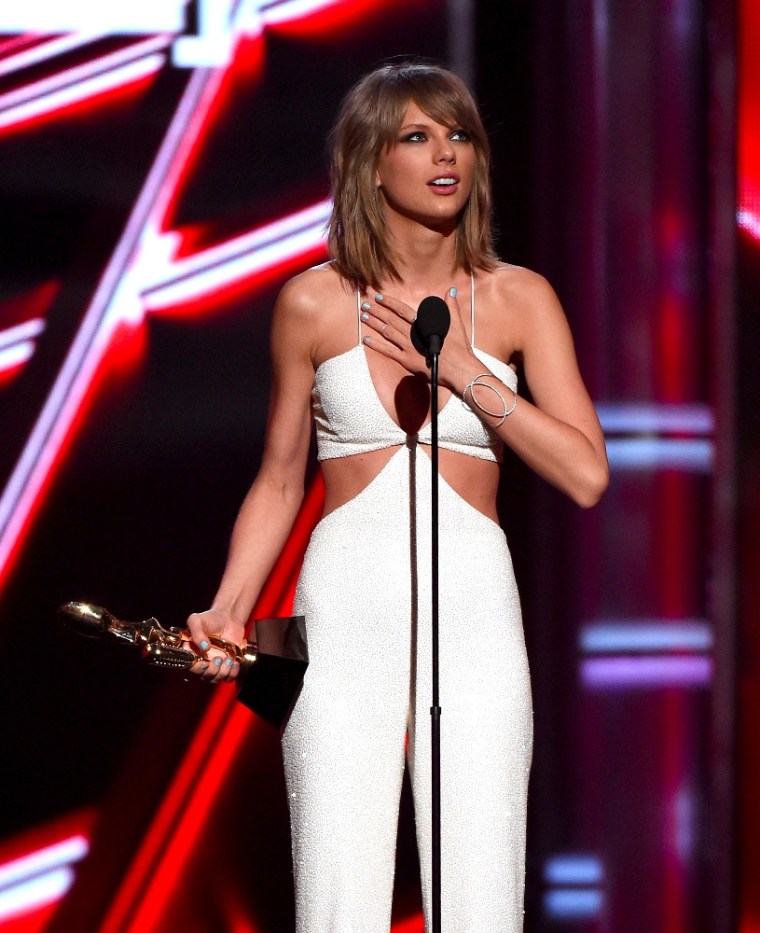 (Which kind of reminded us of this classic Toni Braxton look.)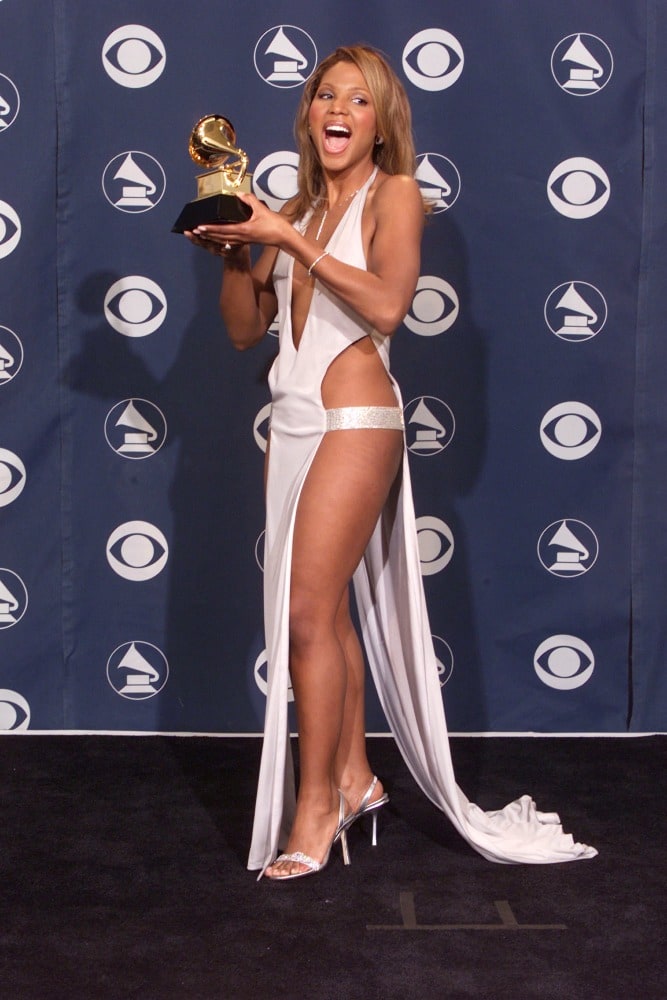 3. "Fancy"won Top Rap Song. Iggy Azalea started talking about writing it, and Charli XCX was like...
5. Everyone thought this person was Nicki Minaj. (It's actually Dencia, a singer and designer.)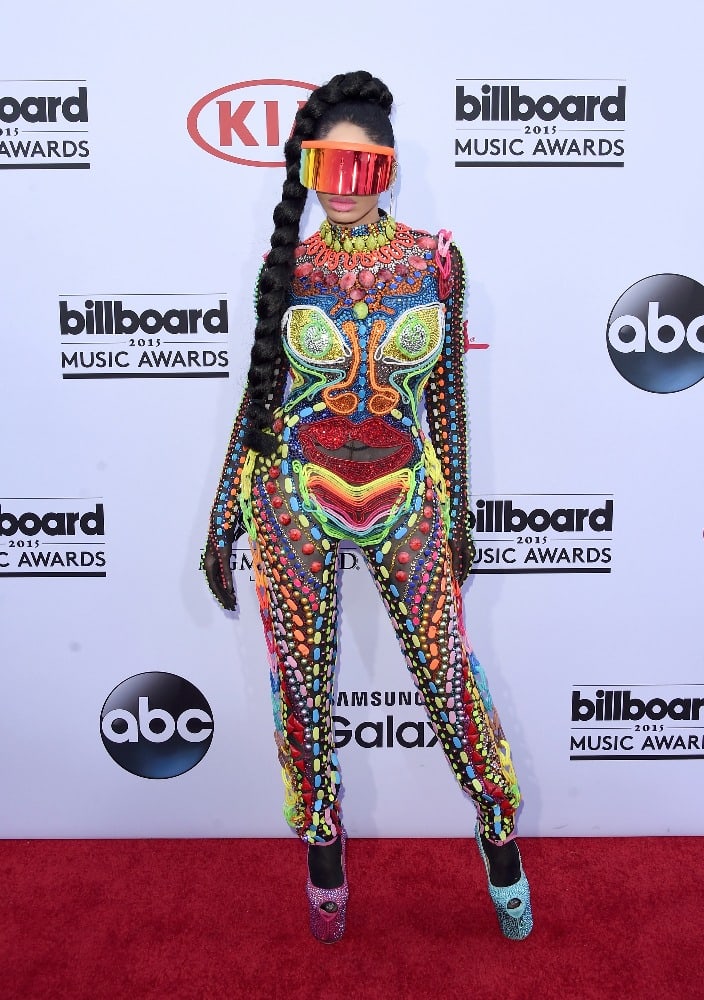 7. ...and J.Lo reacted like this:
9. Wiz Khalifa went barefoot to perform America's No. 1 song, "See You Again."
10. While Charlie Puth almost busted a vein:
12. Sam Smith beat Drake for Top Male Artist. Neither showed at the ceremony, but Sam sent this message to Nicki Minaj during his pre-recorded acceptance speech:
13. Then Nicki Minaj slayed her performance of "Hey Mama."
14. Meek noticed, and shouted out his girl:
(Taylor also enjoyed it.)
15. Then there was a tough stretch...
16. ...while we waited for Kanye to perform.
17. But when he finally closed the show with "All Day" and "Black Skinhead," his performance was heavily censored. WTF?