My Life Wearing Church Drag
I've been going to church and looking fly my whole life. As an adult, I've finally learned how to do both at once.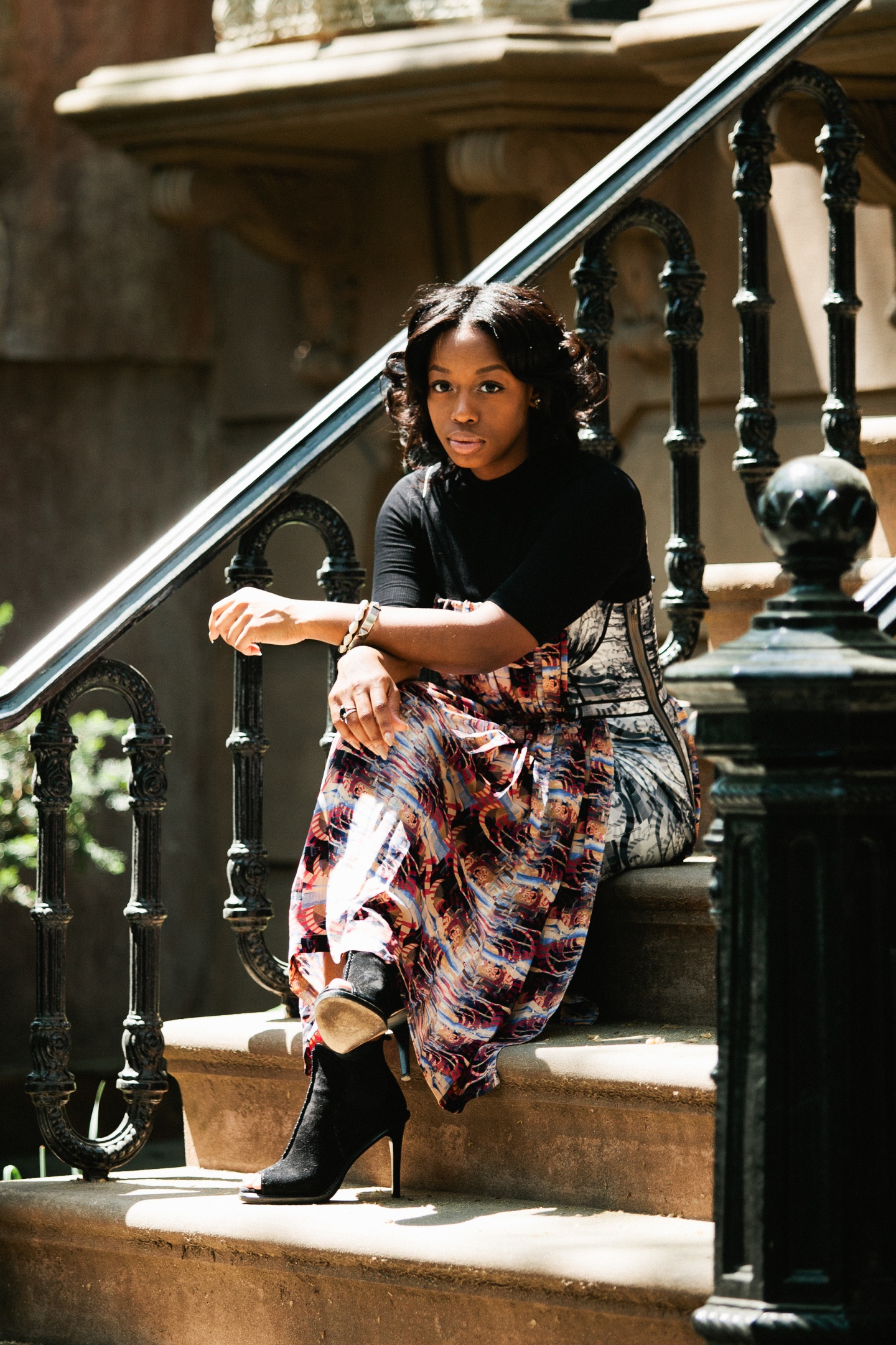 As a style editor, I spend most of my expendable income on limited-edition Nikes, high-waisted jeans, and bomber jackets. Even so, I'm a fairly casual dresser. I focus on key pieces—vintage R&B T-shirts, black skirts, old Levi's—that will serve my work wardrobe and after-hours looks interchangeably. But there's a portion of my wardrobe that's even more tightly edited, which most of my friends and coworkers never get to see.
I come from a big family that has a long tradition of attending church. Growing up, I attended Seventh Day Adventist services every Saturday. My mom would dutifully dress me to the nines for these, in floral Laura Ashley dresses and ankle-grazing skirt suits. These morning dressing sessions were never easy for either of us. My church looks were typically laid out for me, to my dissapointment. As a kid, I wore a private school uniform all week long—on weekends, I wanted to have the final say in what dress I wore and how my hair looked.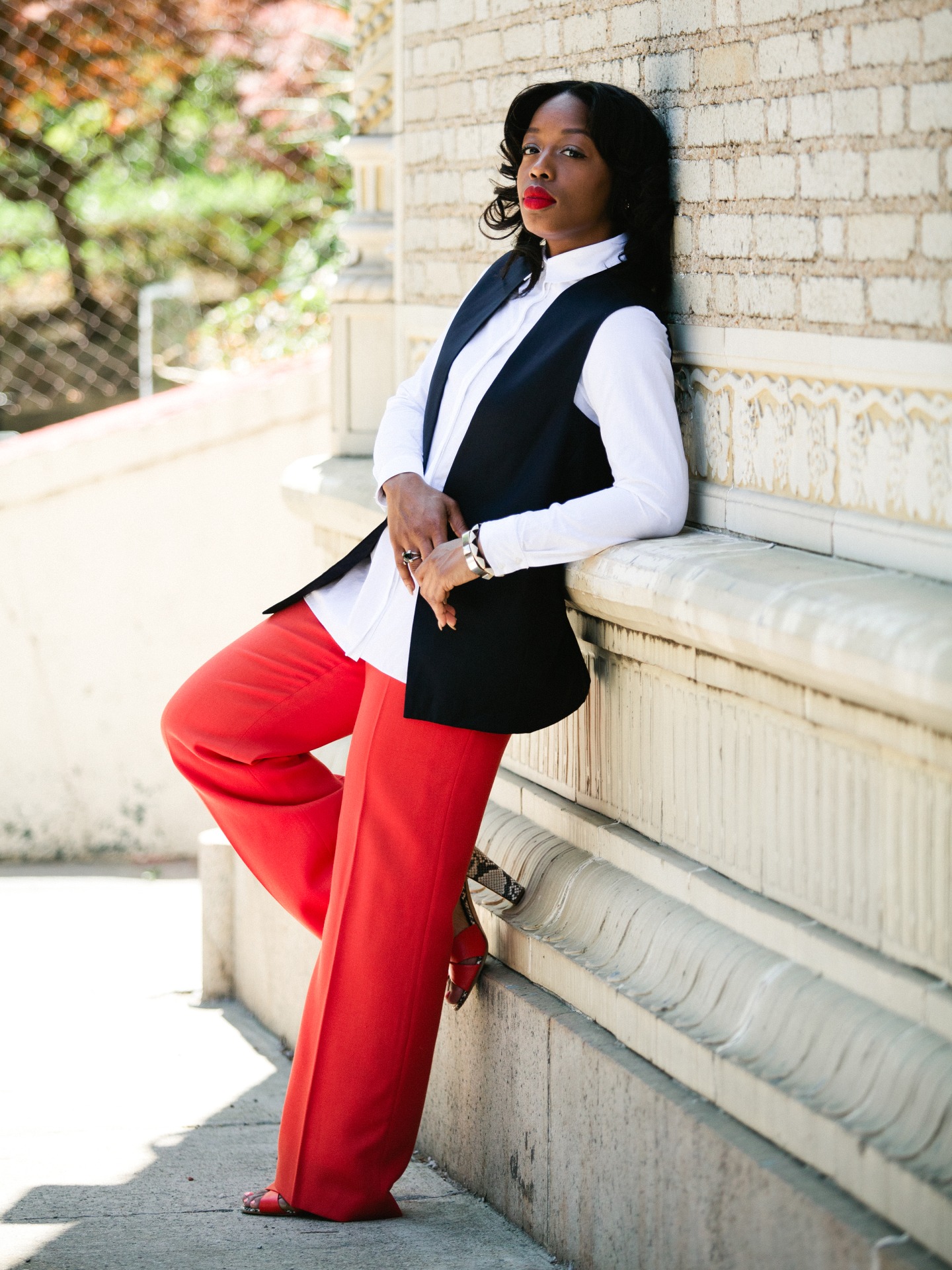 Needless to say, we were always late to service. And even without a fight from me, my mother's Saturday mornings would have been stacked—she'd prepare the sabbath meal that our family would devour after church, dress herself, my two siblings, and help her husband pick the right tie. I didn't understand the fuss. If the Lord meant the Sabbath as a day of rest, why couldn't we just chill, eat take out, and wear whatever we wanted?
When I was a teenager, my family and I started attending a new, more youth-oriented church. Its atmosphere was more casual and so were my outfits—there were a lot of low-key sweater sets and A-line skirts. I kept these smart separates in rotation until I tapped out of church completely in my early twenties. At that point, much to my mother's chagrin, I made appearances only a handful of times each year, attending special services like Christmas, Easter, and even her birthday, which I counted as a holy day. On those days, I'd dust off an old outfit as a temporary solution. It never felt great.
Eight years later, I've cautiously returned to a semi-regular church routine, this time more on my own terms. I attend services—SDA and non-denominational—once or twice a month, and on days when I'm particularly exhausted from the week, I watch service online. Church is no longer a mandatory activity—it's yoga for my spirit, a chance to stretch, take a deep breath and recenter emotionally. As my outlook has changed, so has my church wardrobe. I no longer feel the need to dress up as I used to. I'll wear trousers and button down shirts, or a sweater and skirt combo that I could wear to brunch with friends afterwards. My current church looks feel like an extension of my regular style, not like once-a-week costumes.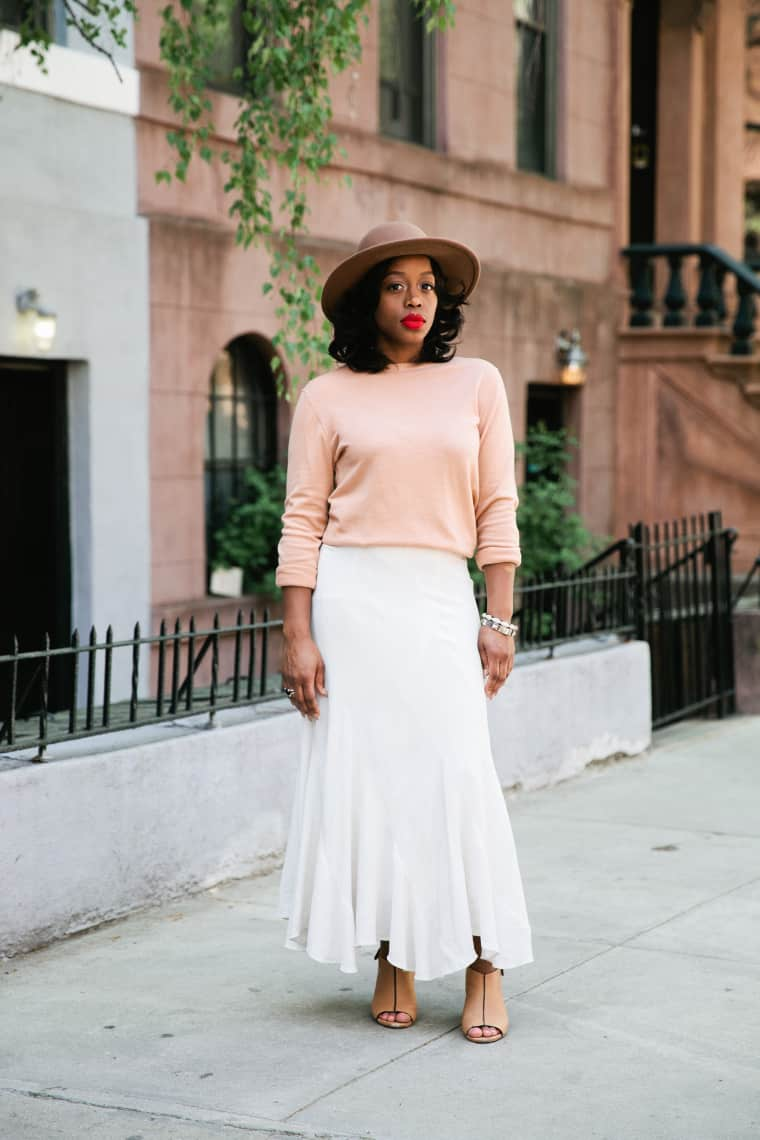 This past Easter, the casually church-going Kardashian clan went to services in informal, all-white outfits. Each family member had their own take on church clothes—Kendall wore a midriff-baring halter top, Kylie wore high-waist jeans, and Kim chose an ankle-grazing skirt. On a whole their looks were all over the place and their Sunday attire called attention to how tricky it is, even for those with professional stylists, to strike the right balance between the everyday and the semi-sanctified.
I want my church looks to feel a part of my normal life, but also somehow removed from the chaotic mornings of my childhood. These days, my worship gear combines key designer investment pieces with fast fashion fillers. The elements of each outfit might not be much on their own, but as a whole, they feel stylish and spiritually-minded. When I wear them, I feel like a sharper version of myself. I may not parade these looks on Instagram quite like I would a new pair of Nikes, but they're just as important, and even more #exclusive.