Meet The Designer Who Went From Ringing Up Rihanna At An L.A. Boutique To Dressing Her For SNL
Giovanna Flores is graduating with a lot of buzz—and a Rih cosign—under her belt.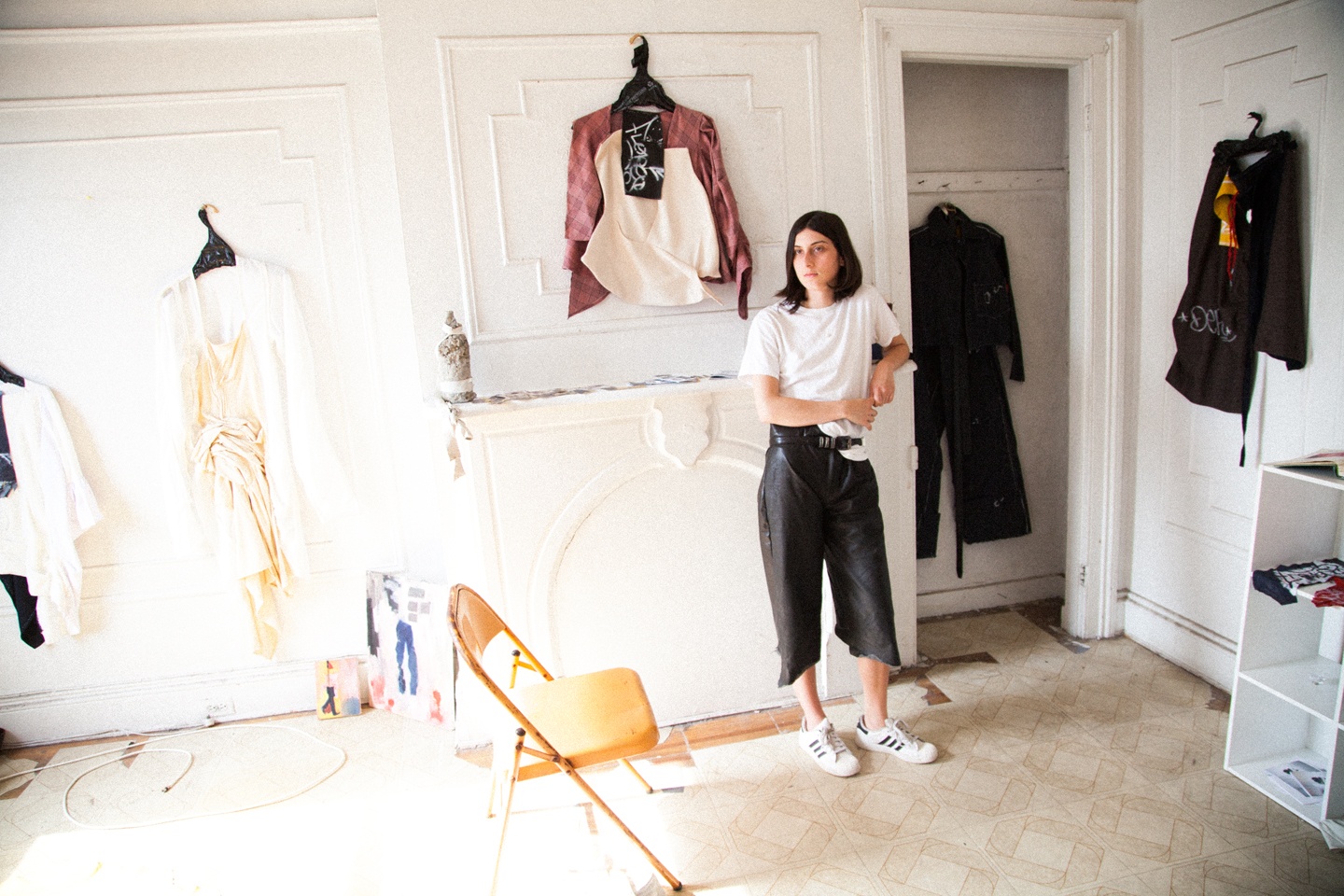 Giovanna Flores may have only graduated Pratt in May, but the 22-year-old is already off to a pretty good start. At a presentation of the Pratt senior theses, Flores' one-off pieces garnered the attention of star designer Adam Selman, who subsequently tipped off Rihanna's stylist Mel Ottenberg about the California-born designer's clothes. Next thing you know, Rihanna is wearing a swaggy denim two-piece from the collection while performing "#BBHMM" on Saturday Night Live.
Effortlessly outfitted in baggy leather capris of her own design, Flores found time—between fielding press, preparing her senior collection to show in London, and packing up the studio she's called home for the past four years—to talk to FADER. Below, read about her high art approach to streetwear, her consumer-facing ethos, and the surprising first time she outfitted the Barbadian singer, five whole years before SNL.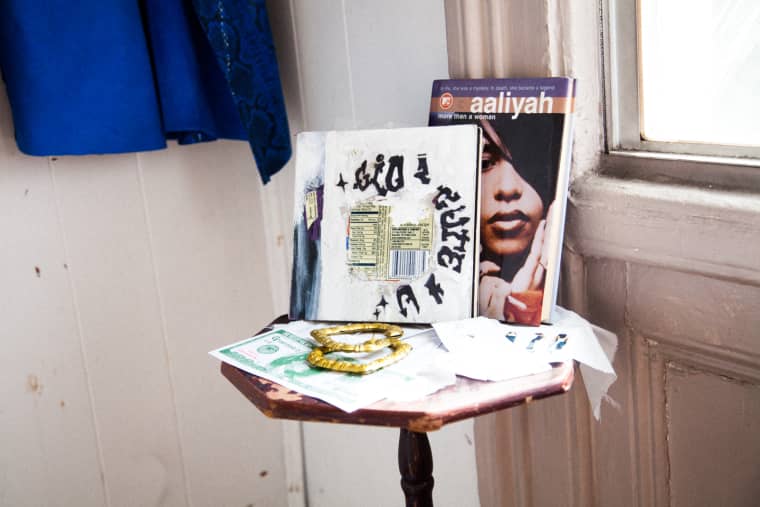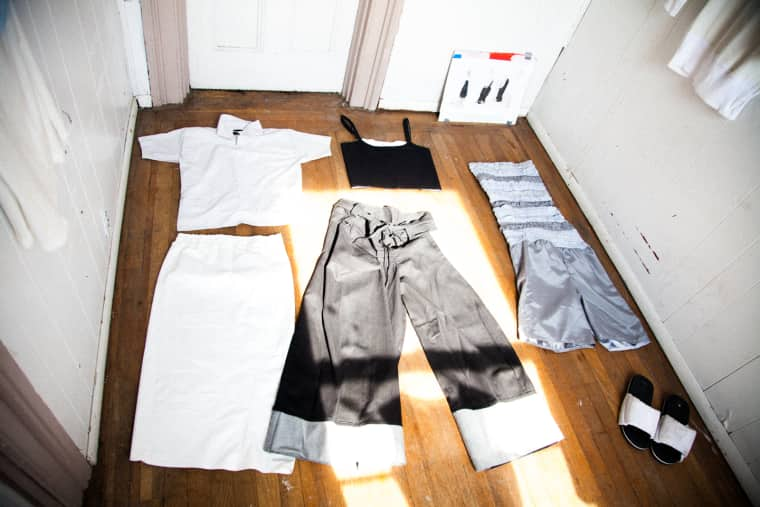 Where are you from? I grew up in the South Bay, but I went to high school in Santa Monica.
What was your introduction to fashion? I worked at Fred Segal, starting when I was 14. I worked there for 8 years, going back during the summer once I started college. I was always in the couture section. I think it was the perfect setting for me.
What did you take away from that experience? I always dealt with stylists and celebrities, and I learned a lot about what people actually buy and why they buy it. I was dealing with a lot of sophisticated clients in their 30's and 40's. A lot of design students want to make crazy shit; that was never my intention. Even though some of my designs may seem really crazy, [they] always come from a really level-headed place. I always felt a connection with the client.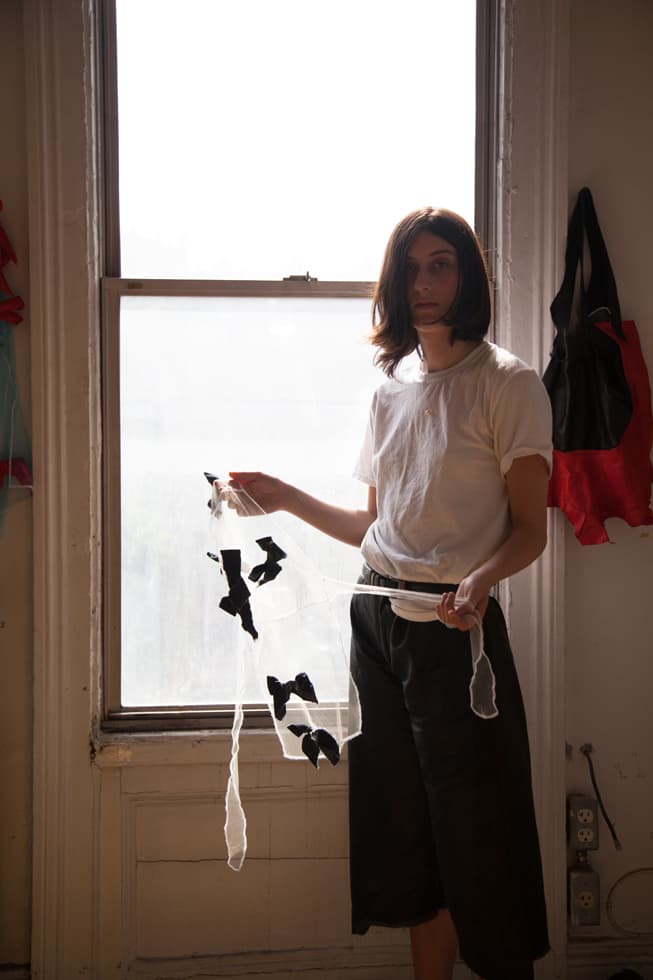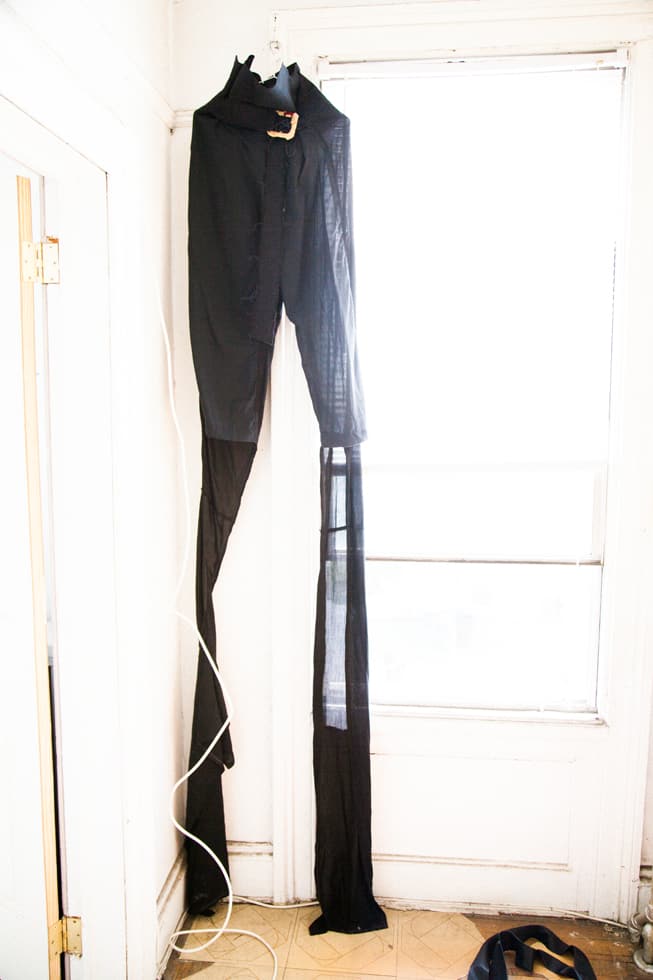 But your designs are definitely more avant-garde than the average retail fare. When I started taking fine arts classes at Pratt, I was introduced to a way of working that was less technical. When I first started school, it was a lot about construction and sewing and pattern-making, and I think that was really exhausting for me. I wanted it to be more creative. I kind of learned to curate my aesthetic by not taking myself so seriously—letting myself make mistakes that end up looking cool.
So how does wearability figure into your aesthetic? I feel like when I started making clothing it was more about me and how I felt. I was always really self-conscious about my size: I was really small growing up,. But that's why whenever I made clothes, I always tried them on myself, and If I'm happy with the silhouette on me I'm usually happy with it on a model. That's usually where I start, or try it on friends and see it in real life setting, wear it out, see how it feels.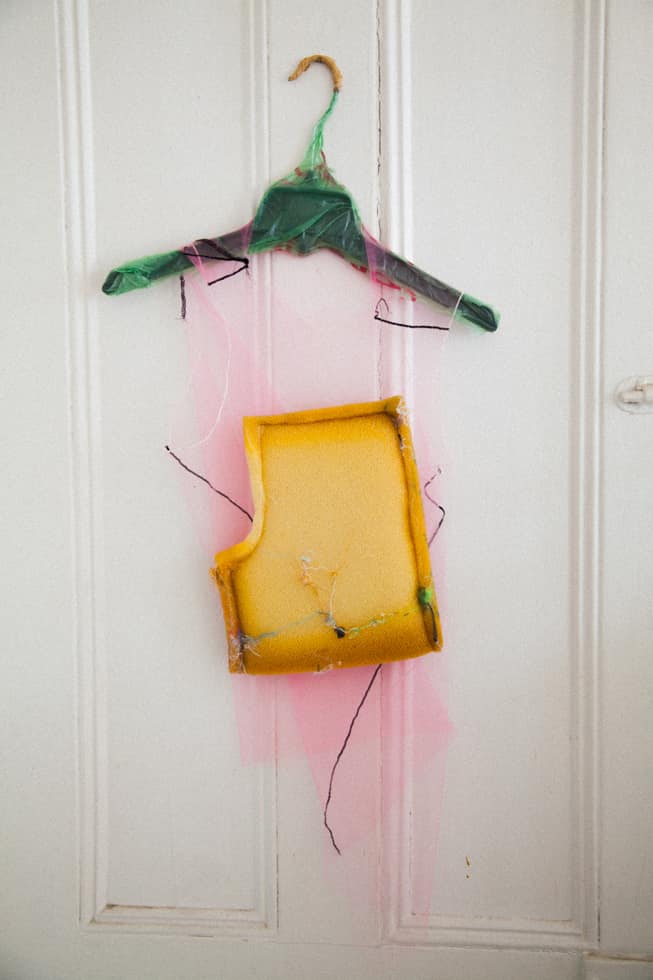 Where do you find inspiration for your designs? For my first collection, I wanted to do something that is really different and really represents what I think street style is. My first collection was really inspired '90s hip-hop, Aaliyah and Missy Elliott, TLC. That's the music I listen to when I make clothes.

How did Adam Selman initially reach out to you about dressing Rihanna? He actually contacted me on Instagram but he didn't tell me what it was for, he just said he was interested in this look. And then Rihanna's stylist Mel Ottenberg contacted me and said he said he thought it would be perfect for Rihanna. I had joked about it, like, "Maybe he's going to put it on Rihanna!" but I never really thought that it would happen. And then that Friday, Mel told me it was for SNL.
Was it challenging to get the look Rihanna-ready? I feel so attached to these pieces, and a lot of the time I don't make patterns. People are always like, "what are you going to do if someone wants it!" but I completely remade it [for Rihanna] in two days. I can remake all of my pieces, but they're all hand-made so they're going to vary a bit. I haven't figured out a way to really reproduce them yet.
"I was really inspired by 80s hip hop, Aaliyah and Missy Elliott, TLC. That's the music I listen to when I make clothes."—Giovanna Flores
What does a Rihanna cosign mean to you? I was really happy with it! I was super excited, and the whole performance was amazing. She's awesome. It was the first time I was making my clothes for a real person, other than a model or myself. I actually met [Rihanna] once, she probably doesn't remember but I was at Fred Segal and she came in to buy a bikini. At Fred Segal, you would see tons of celebrities and they always looked different in photos—but she was beautiful. I actually had to fit the bikini to her. That was probably five years ago. It's crazy.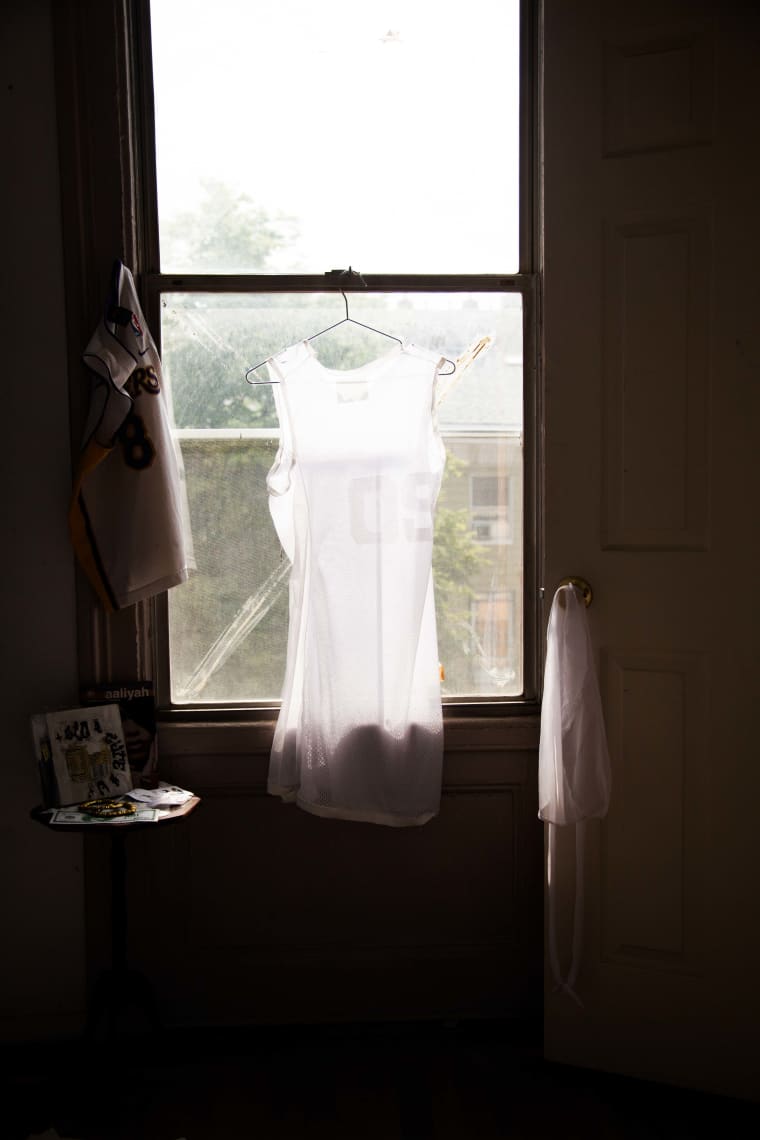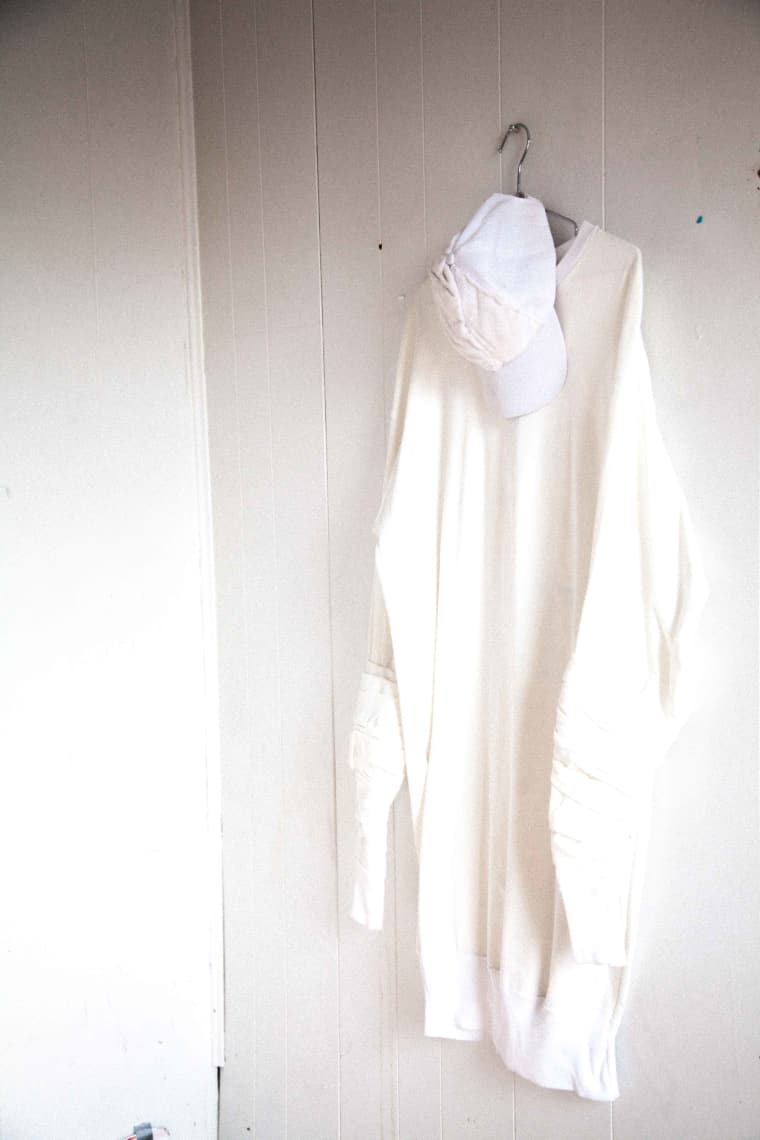 What has the response to your designs been like, post-SNL? I've been really really busy! It's been really overwhelming. I'm going to show my collection in London on Sunday for graduate fashion week. Everyone is super proud. My stuff is a little quirky and crazy, so even my good friends were like, "Holy shit." It was super validating.
But you don't seem like you're about to jump on mass-producing a collection. I think I'm definitely more into selling the clothes myself: meeting the person, having a relationship with clientele. I really think that's important. For now, I kind of want a second to just watch Netflix and feel happy about graduating.