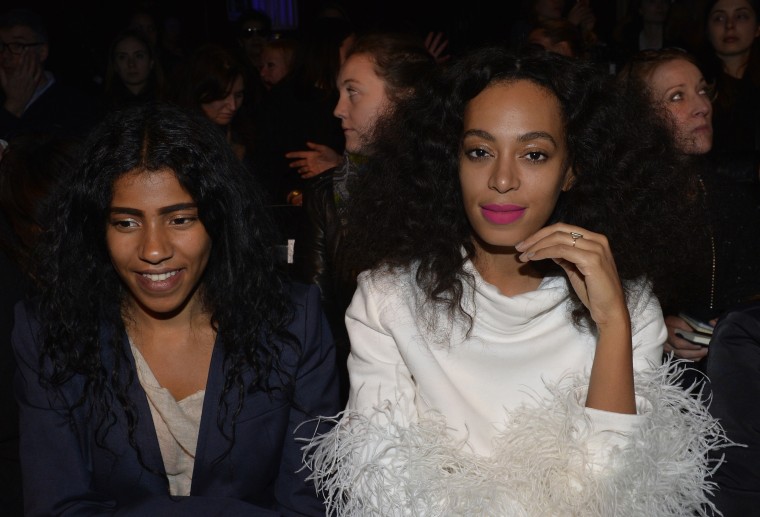 Two months ago, Solange Knowles' creative partner and co-owner of their boutique Exodus Goods, Armina Mussa, was stabbed 10 times and left in critical condition. Knowles immediately skipped her second Coachella set to be by her friend's side and rumors about how the incident occurred started swirling. Now that she's recuperating, Mussa sat down with the NOLA Defender to set the record straight and dispel the "false picture of the events" that has been spreading.
At the time, it was speculated that Arronesia Christophe, who approached Mussa with a knife, was acting in self-defense—but Mussa has presented a different story. According to Mussa, Christophe came at her ready to impale with a kitchen knife. "It is evident that this was an act of premeditated violence," she says, "an act of evil."
"I was faced with a kitchen knife that the aggressor and trespasser had in her hand while her vehicle was parked in front of my home," she recalls. "When I approached the aggressor and trespasser's vehicle window to ask that she leave my property, she sat there with her head tilted towards me, while waving the kitchen knife in a malicious demeanor. I then said to her through the window, 'You need to leave.' The aggressor and trespasser then proceeded to exit her vehicle and wave the kitchen knife in my face while questioning me aggressively in regards to why she should leave."
According to Mussa, she only came into forceful contact with Christophe while trying to disarm her. "We began to argue for no more than a minute until I felt extremely threatened and struck," she explains. "I was afraid to turn my back on an armed, angry, and seemingly violent person. So, I took the initiative to use a forceful handle on her by attempting to take her down and knock the knife free, which unfortunately did not work. The aggressor and trespasser began slashing me with the kitchen knife repeatedly until I was completely weakened and bloody. I backed up. Shocked, I said, 'Why would you stab me?' She appeared to have no remorse. I was stabbed from my abdomen up to my head. I then removed my own shirt to stop the bleeding from my head while I shouted my prayers to God so hard before losing consciousness."
Solange was quick to acknowledge her friend's bravery: "Watching Armina's strength, courage, grace, and positivity during this time of hardship has been nothing short of a miracle," she told NOLA Defender. "She is a true reflection of the word, survivor, and a testament of resilience. I couldn't be more proud of my dear friend."