Summer Jam Provided A Safe Haven, For Those Who Could Get In
New York's Hot 97 celebrated the city from all angles, as peacefully as it could.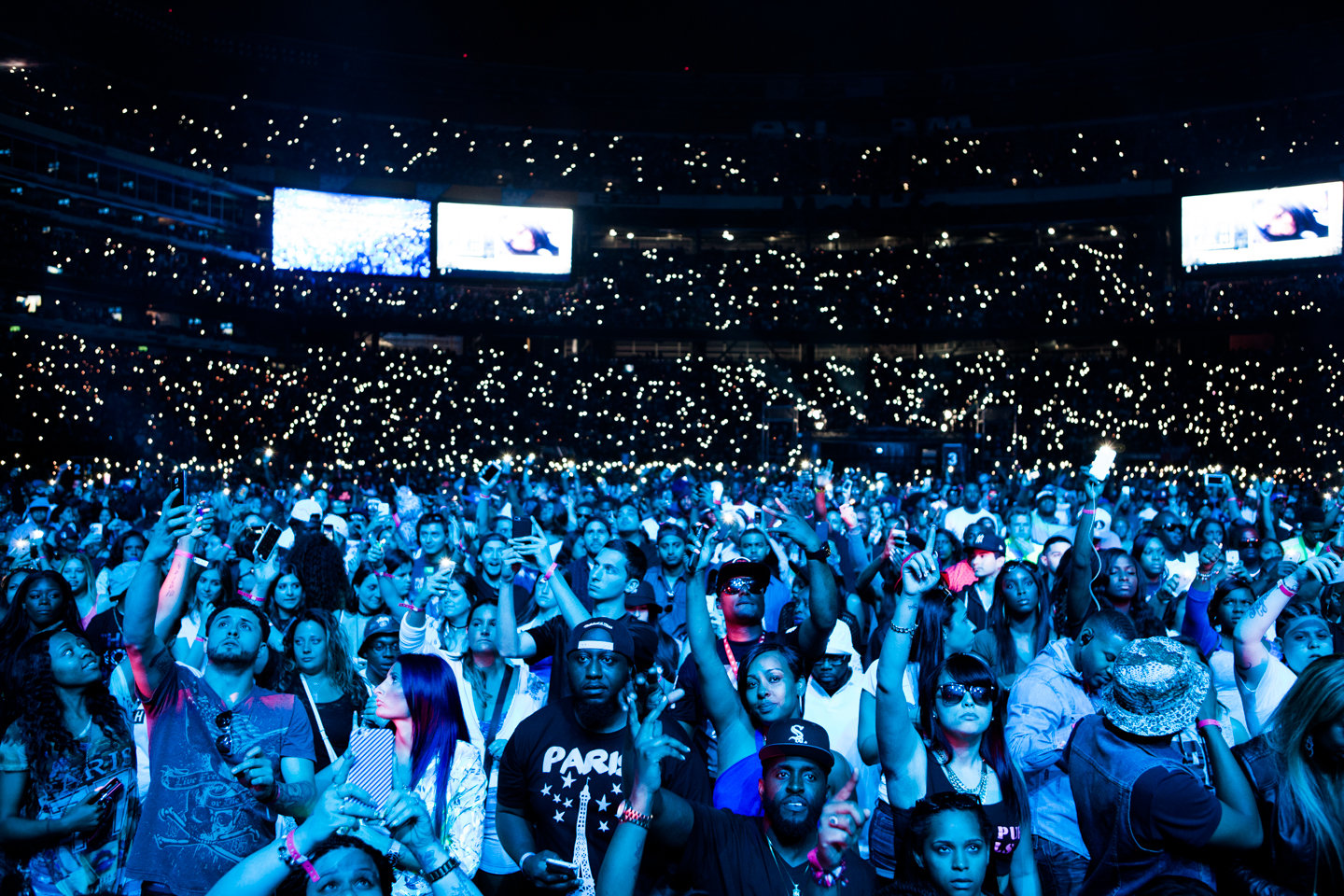 The true star of Summer Jam 2015, as it is every year, was the crowd: tailgating over Hennessy and Ciroc in the parking lot, spilling dutch guts onto open toes in the bleachers, being helpful, being dickheads, celebrating local heroes and tolerating out-of-town acts, dominating the evening news. It's the only annual concert where a ground-level tri-state crowd gathers to hear the music they blast summer after summer, alongside Jersey stragglers, Long Island girls, black bikers, and European tourists, all devoted enough to rap, or radio, or Fetty Wap, to make the pilgrimage to Metlife Stadium and see it all come to life.
The sound of summer on Hot 97 is still more or less dominated by springboard DJ Mustard beats and rap-like R&B lyrics about oral/anal stimulation, and the main stage delivered on that promise. Omarion walked out as his DJ played Drake's "Legend," but stuck to more recent material like "M.I.A" and "Post To Be" even as women standing on chairs screamed for "Touch." Ty Dolla $ign is still paranoid, and brought Wiz Khalifa out to help him sift through the smoke. When French Montana performed his "Hot Nigga" remix, everyone Shmoney'd, and the Milly Rock was right around the corner as the latest Brooklyn dance that's keeping streets moving.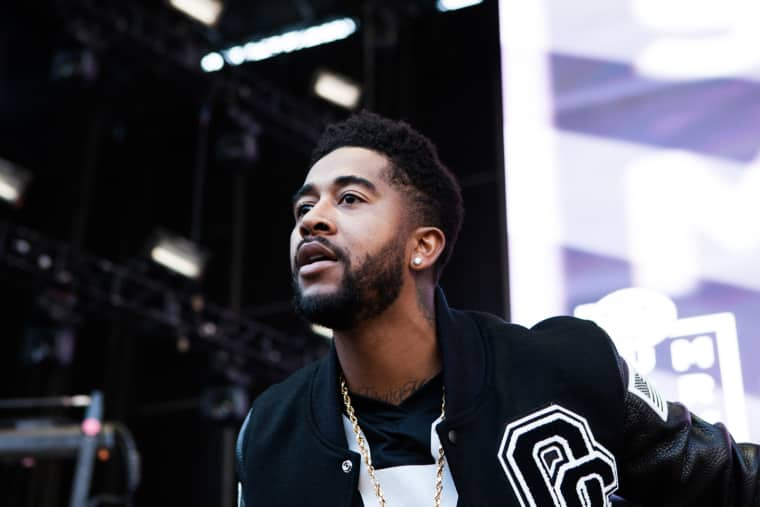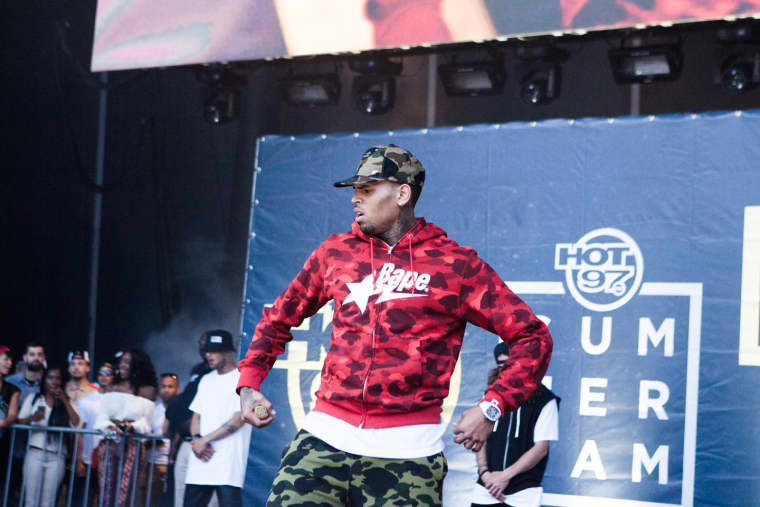 Chris Brown is to Summer Jam what Bow Wow was to 106 & Park, or Eminem was to TRL—you can't really picture the show without him, and he delivers time and again, in spite of the headlines and twitter jokes that follow him off stage. Chris brought out G-Unit to relive 2014's reunion, and poke fun at the chain-snatching chaos of last year: "They didn't even wanna let us in! Patted me down like a motherfucker! I just came to rap!" 50 joked, before calling Chris Brown the modern day Michael Jackson and launching into "What Up Gangsta." The throng of Bloods seated in front of my row, who were just Snapchatting to "Loyal," twisted up their fingers along to the hook.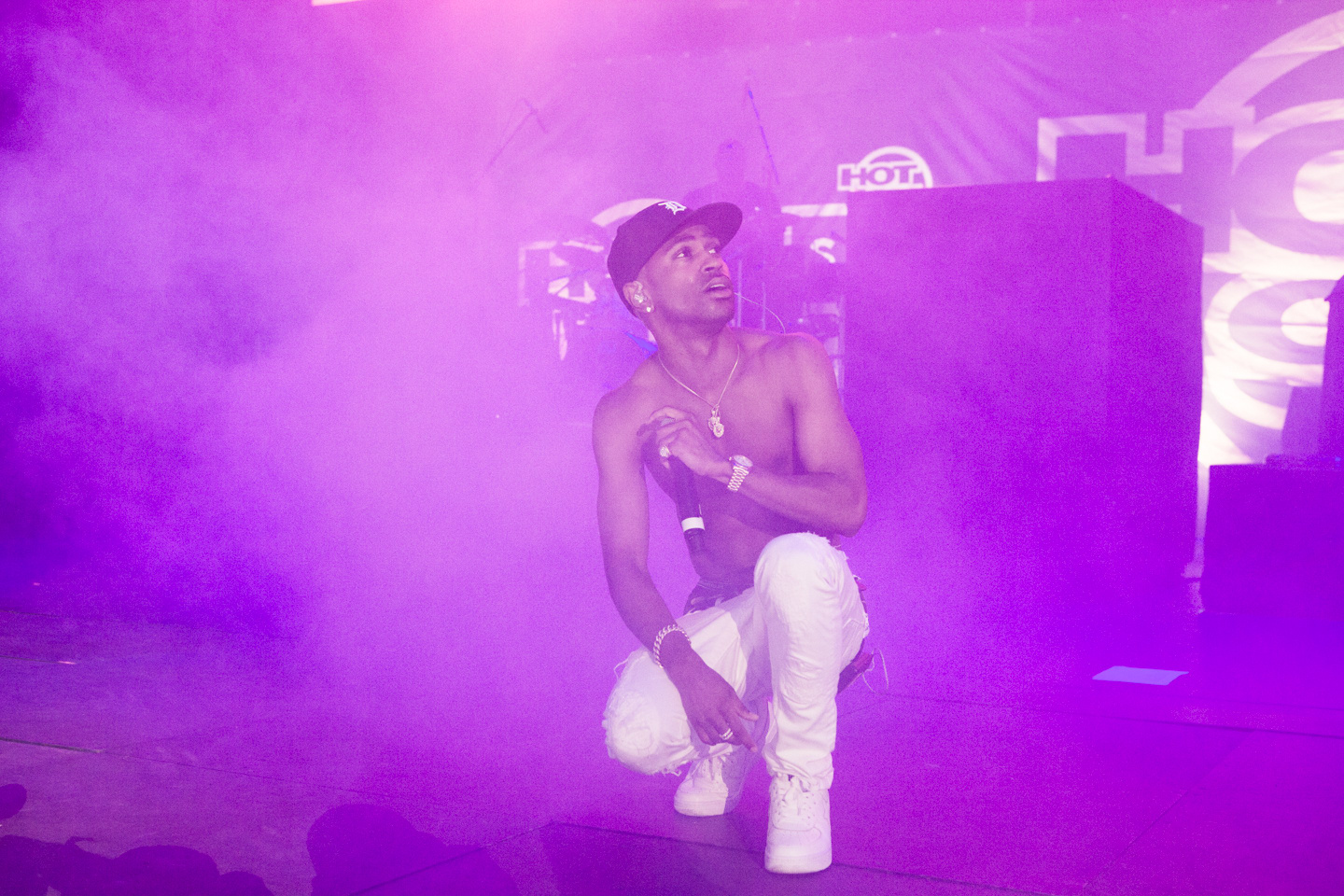 There was a noticeable tension between what Hot 97 is today, and what it once was. The festival streamed on TIDAL, but not one Jay Z song was played, an odd omission for an artist who rapped This is for Hot 97 just two albums ago. This was the first Summer Jam in recent memory without on-air personalities Angie Martinez and Mister Cee, who both resigned last year, and Miss Info who was home on new mom duty. These are names and voices that have been a part of the fabric of the station for decades. Younger DJs and hosts like Peter Rosenberg, Laura Stylez, and Megan Ryte held things down where they could, but the Metlife stage is big, and the crowd is bigger—their inexperience showed through awkward introductions and stiff banter between sets. Outside, fans who were late to the gate met closed doors and were told their tickets couldn't get them in. Once attendees starting climbing fences, riot troops were called in and a large crowd was tear-gassed. Officers set up lot patrol in a militarized tank, which wasn't a vehicle many expected to see tailgating that day. Still, the celebration inside was completely detached from dust-ups in the lot. Fans raised fingers and phones in tribute to victims of violence, largely unaware of what was unfolding outside the gates.
N.Y. mainstay rapper Fabolous treated both crowd and stage well, hosting a New York rap retrospective featuring Black Rob, Busta Rhymes, Fat Joe, Remy Ma, Mobb Deep, The Lox, Method Man and Redman, and a closing Ma$e performance of "Been Around The World (Remix)" that felt like the ultimate wink to tri-staters reared on the station: "People out of town don't understand these hits," Ma$e rapped between trademark spins and dips. It was a medley of songs you hear wafting out of jeeps in the Summer Jam parking lot, from a time where Hot 97 could make or break records and kept a New York sound in the pop consciousness. It made for a bit of a correction to some revisionist history that asserts 1994 was hip-hop's sole creative peak: 1998 was pretty incredible, and 2004 was fun as fuck, too.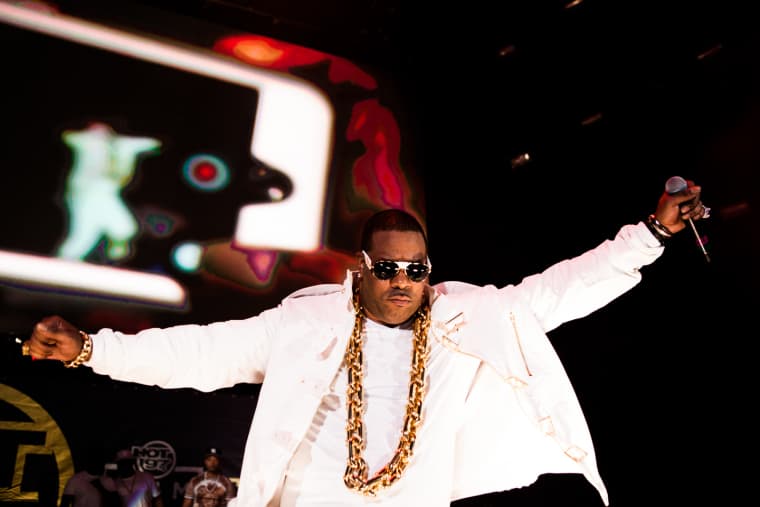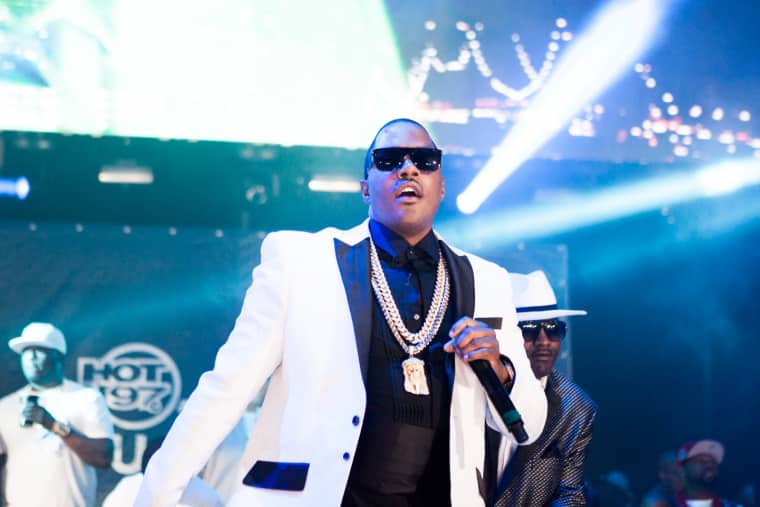 But soon, the reminiscing was over, and it was time to hand the mic back to the folks who'd come from Compton, Detroit, Philly, and Atlanta to perform the stuff we hear on the air today. Kendrick Lamar was heady and fast-paced—maybe too fast for a drained audience that'd just seen Remy Ma for the first time since she got out of jail. At least one person boo'd during an a cappella of "Hood Politics," and Vine star Welven Da Great went unrecognized by many despite being one of the crazier cameos of the day. Big Sean took his shirt off and did "I.D.F.W.U" to the crowd's delight. FADER cover star Meek Mill ripped through his bag full of bangers like "House Party" and "Monster," before hosting a cellphone-lit tribute to fallen friends alongside Future to "March Madness," and trading love you's with Nicki Minaj to "Truffle Butter." When Meek brought the cast of DIY web show Money And Violence on stage, he called for those on the bottom to "support," and shuttled them off before "Dreams & Nightmares" hit its peak.
And then, there was Fetty Wap. He both played an early slot on the festival stage alongside Travi$ Scott and Charles Hamilton, and closed out the main stage with his twin hits "My Way" and "679," before his mic cut out on "Trap Queen." During an earlier DJ set, the stadium belted his "My Way" chorus without missing a word, solidifying Fetty's arrival to New York's big stage, even if unannounced. Outside, heaps of broken glass and walls of armed state police awaited fans streaming to their cars. A small war had broken out earlier, but it went on almost completely unbeknownst to the fans inside, besides an ominous police helicopter circling overhead during the show. We joked that Taylor Swift might be in it, ready to land on stage and claim her new favorite city. She wasn't, but at Summer Jam, anything is possible.