Introducing The FADER's Guide To Summer
A week of tips, drinks, and outfits to make sure your summer pops all the way off.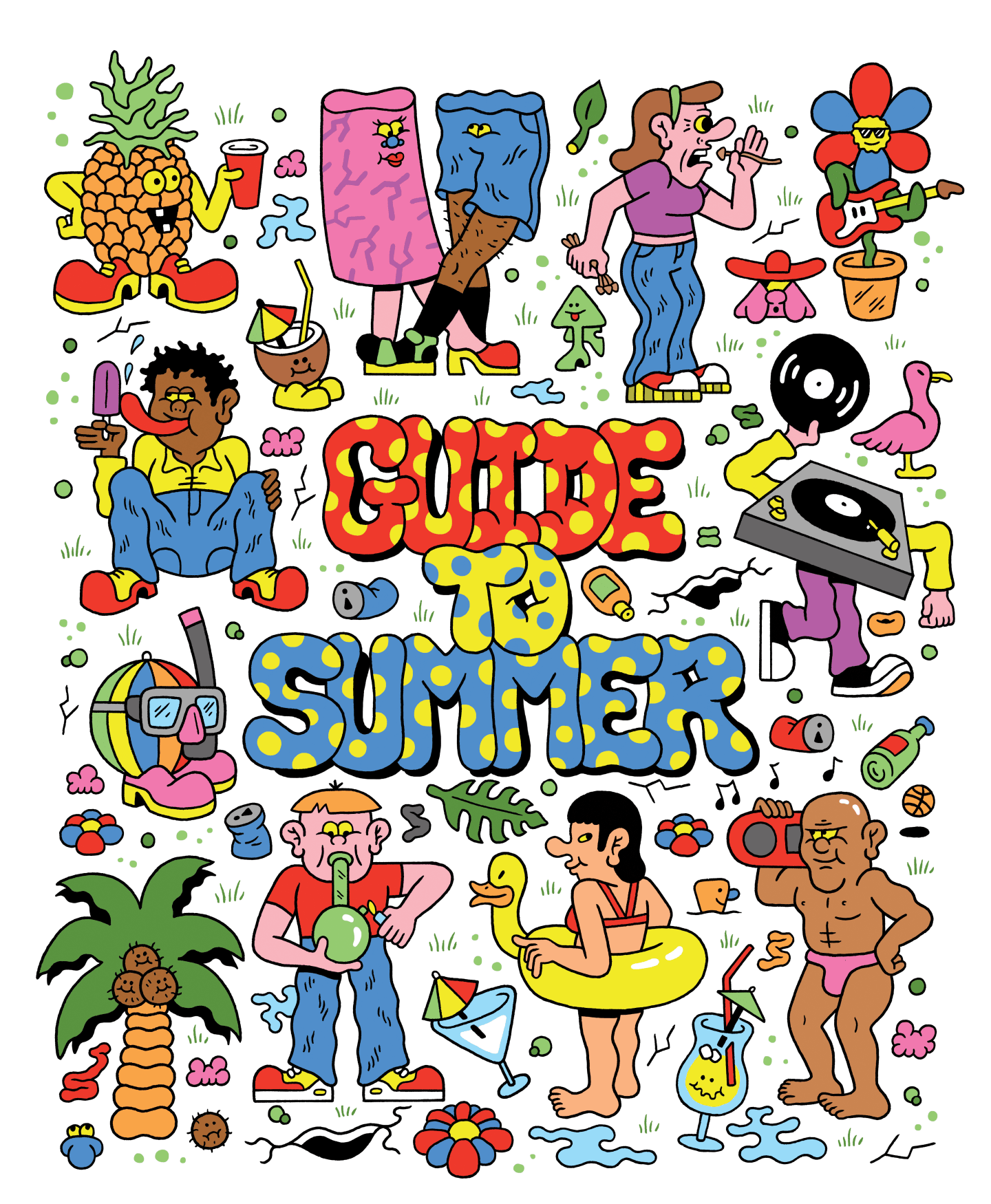 Another sticky, cloudy-eyed summer is imminent. This year, we set a side several pages of our newest print magazine to create a handy guide that'll help you make the most of it. We picked the brains of artists and trusted experts about all kinds of summery things; stay posted to The FADER this week as we unload their essential advice, including but not limited to: Solange's BFF's tips for planning the perfect group vacation, an Atlanta bartender's cocktail recipes using gas station snacks, and Destruction Unit's advice on what to do when—god forbid—your shroom trip starts getting weird. Spoiler: don't fight it. Happy summer, weirdos!