How To Make Fancy Cocktails With Snacks From The Gas Station
Three recipes from Michael Clancy, bar manager at The National in Athens, GA.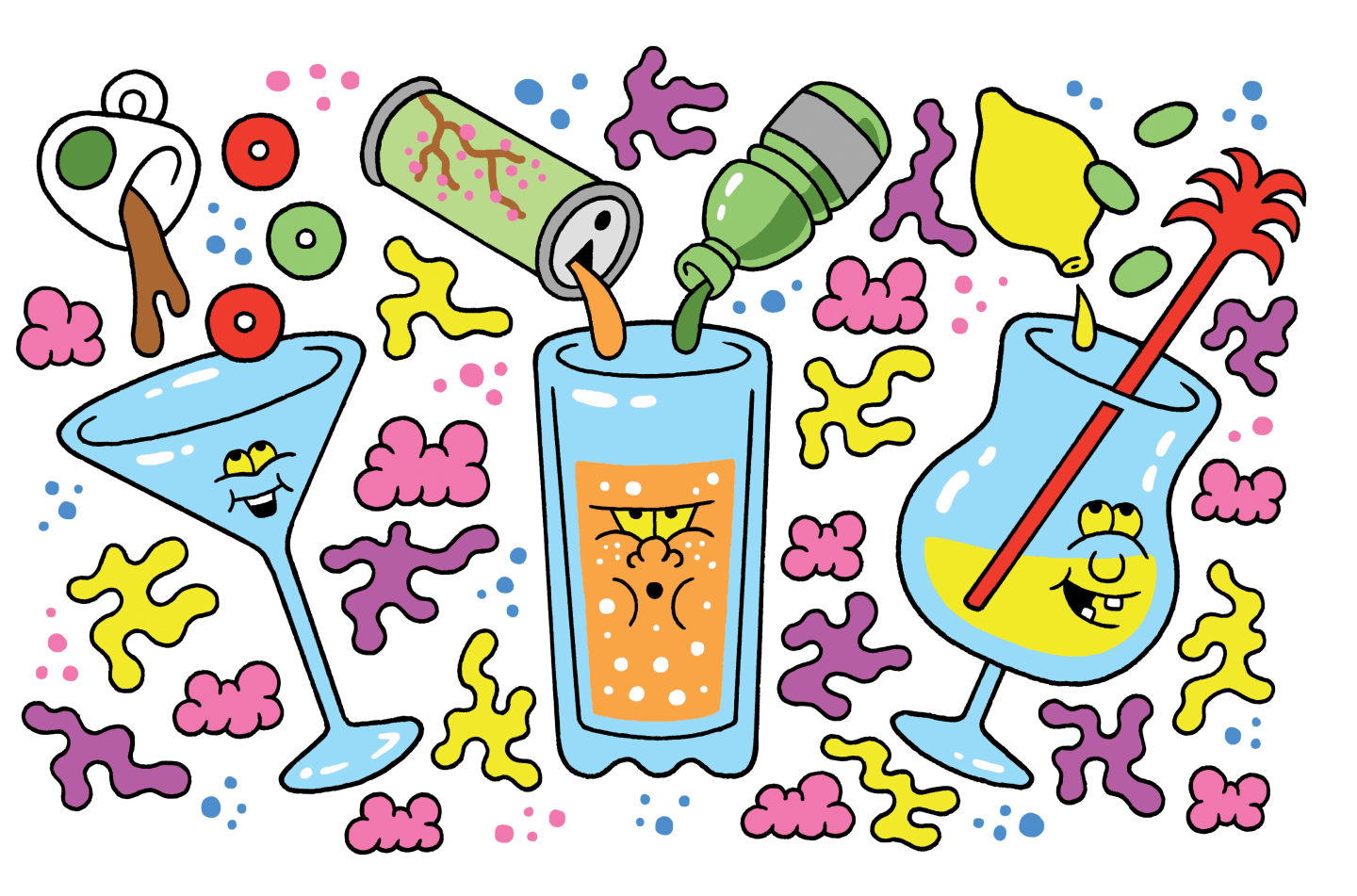 El Condor Pasa
1.5 oz. pisco
1.5 oz. Starbucks Doubleshot Espresso & Cream
1 oz. dry vermouth
.5 oz. Fernet-Branca amaro
1 pack Lifesavers hard candy 1 splash Herbsaint
Chilled martini glass
Remove all the orange Lifesavers from a pack and put them into the pisco. Soak the candy for three hours so you get an orange infusion that's not too syrupy sweet. After three hours, remove the Lifesavers. Combine pisco, coffee drink, vermouth, and Fernet, and shake with ice until very cold. Rinse inside of chilled martini glass with Herbsaint and discard leftover Herbsaint. Strain into chilled glass.


---
Corner Store Pimm's Cup
2 oz. Pimms No. 1 Cup
.5 oz. Anchor Junipero gin
Arizona Iced Tea tall boy
Ginger ale of your choice
Lime cucumber Gatorade
Optional apple, Twizzlers
Collins glass
Fill a collins glass with ice. Add Pimms and gin. Add ice to replace any that may have melted with the booze. Top with equal parts iced tea, ginger ale, and Gatorade. If your gas station happens to have apples, garnish with an apple slice. If not, no problem. Consider using a Twizzler as a straw.
---
Nice & Easy
1.5 oz. Hayman's Old Tom gin
.5 oz. Lillet Blanc
.25 oz. Realemon lemon juice (the plastic yellow bottle that's shaped like a lemon)
2–3 dashes Angostora bitters
6–8 mint Mentos
Optional Miller High Life
Muddle mints in cocktail shaker. Add all other ingredients and ice. Shake until very cold. Strain into rocks glass and add ice. Top with soda water or Miller High Life.