How To Go To The Beach And Still Look Good At Night
11 New Yorkers on the outfits that take them from the beach to the bar without breaking a sweat.
At the tail end of a day at the beach—when you're a little delirious, a tiny bit sunburnt, and utterly spent—nothing sounds better than going out and sipping icy drinks until dawn. It's a great idea in theory, but the reality is a much more tangled affair involving damp trunks, stringy hair, and sand in crevices you didn't know existed. But there is a better way, as the 11 people we tapped for their sartorial savvy prove down below. Here's how you go from the beach to the bar with ease.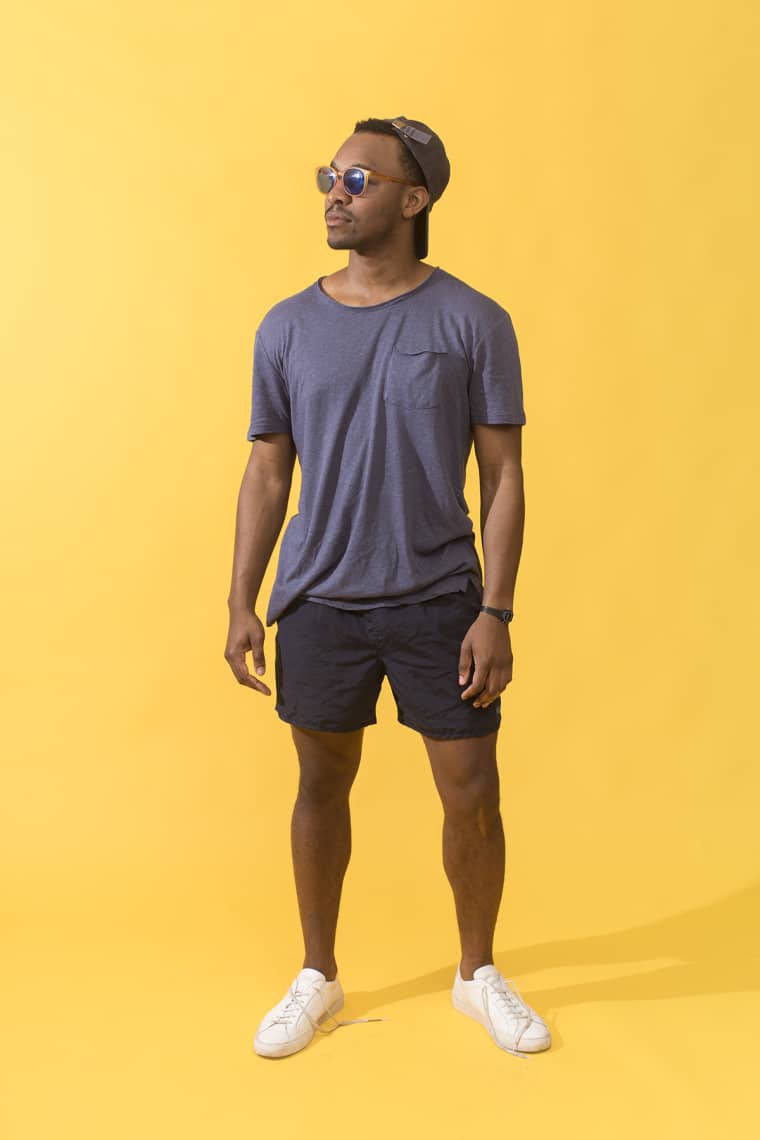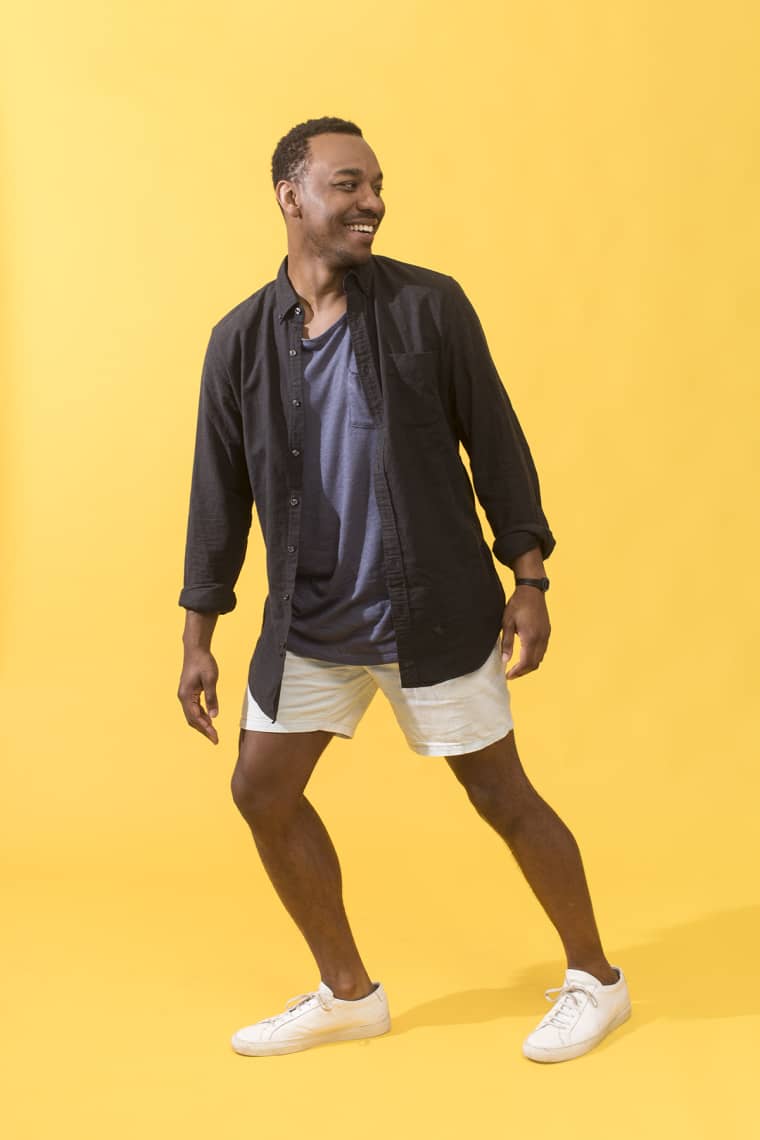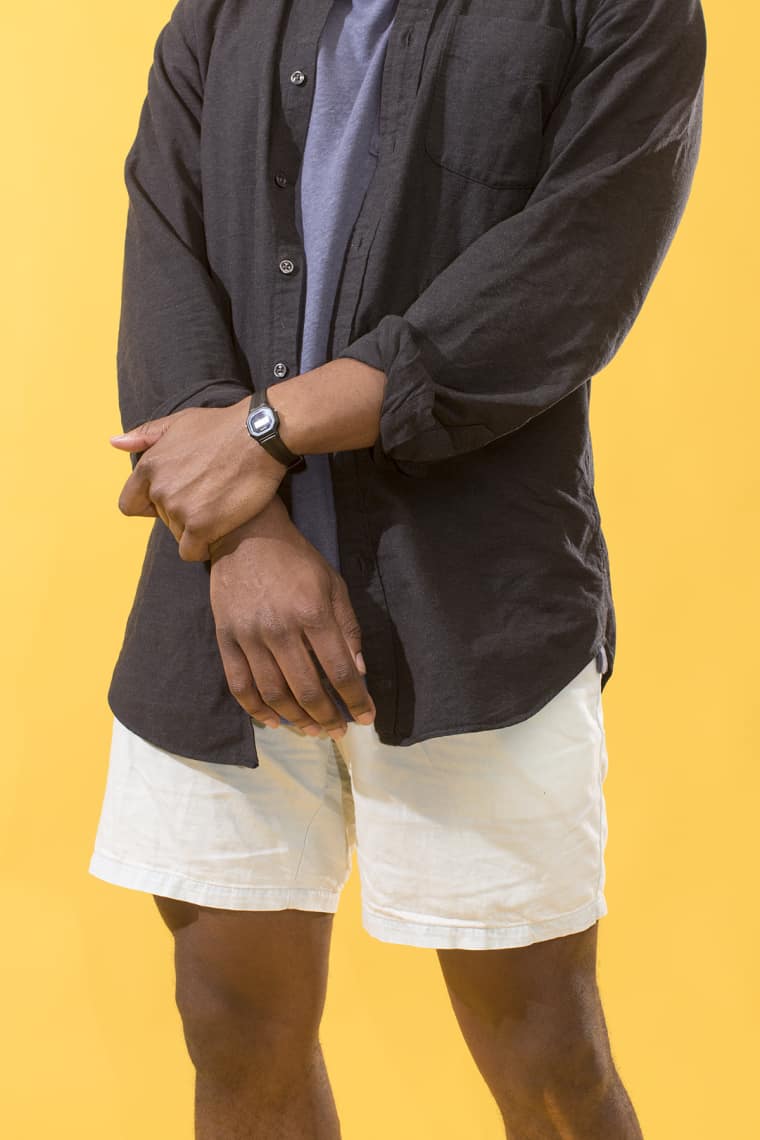 Adrian, 26
Occupation: Digital media consultant.
Favorite beach: Montauk Point.
Beach beverage: Tequila with lime juice.
Beach essential: A boombox.
Words of wisdom: Plan ahead: don't just get up and go because you're inevitably going to forget something.
This look: I always want to swim so I wear real trunks, not just shorts. But I always bring a second pair so I can switch and not be all sticky. I like wearing my shorts with an oversized button-down, so I look like a Hamptons dad. I hate wearing pants in the summer.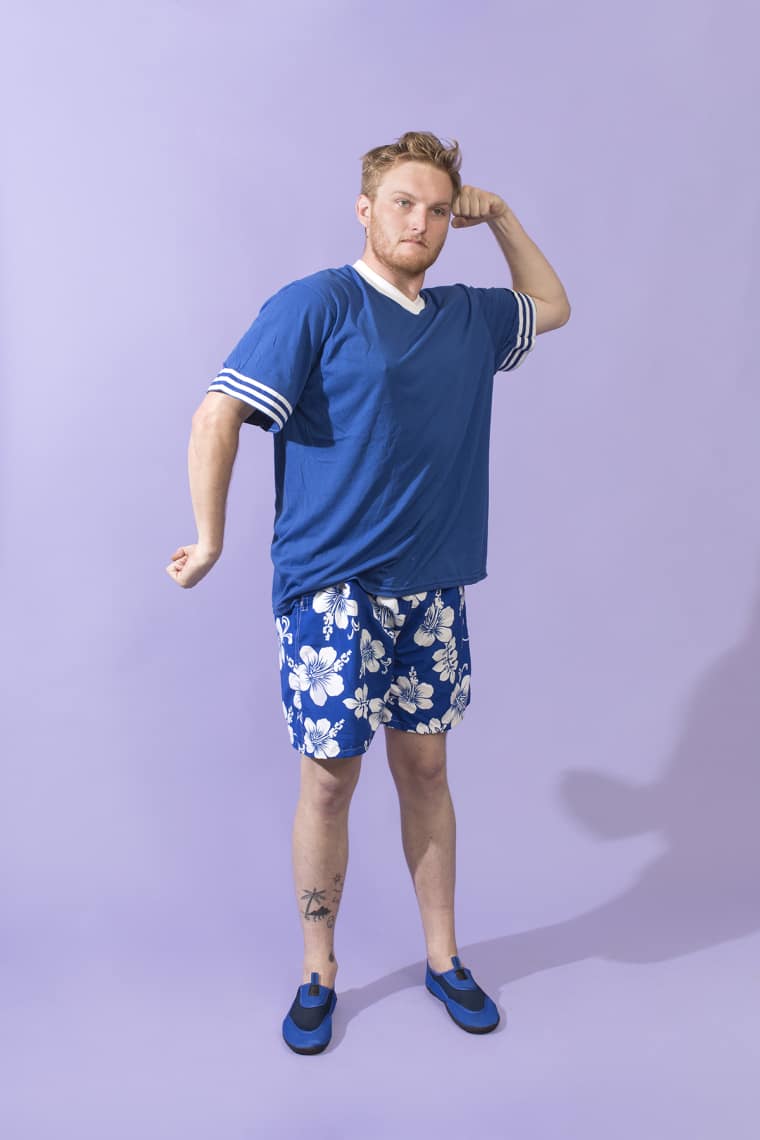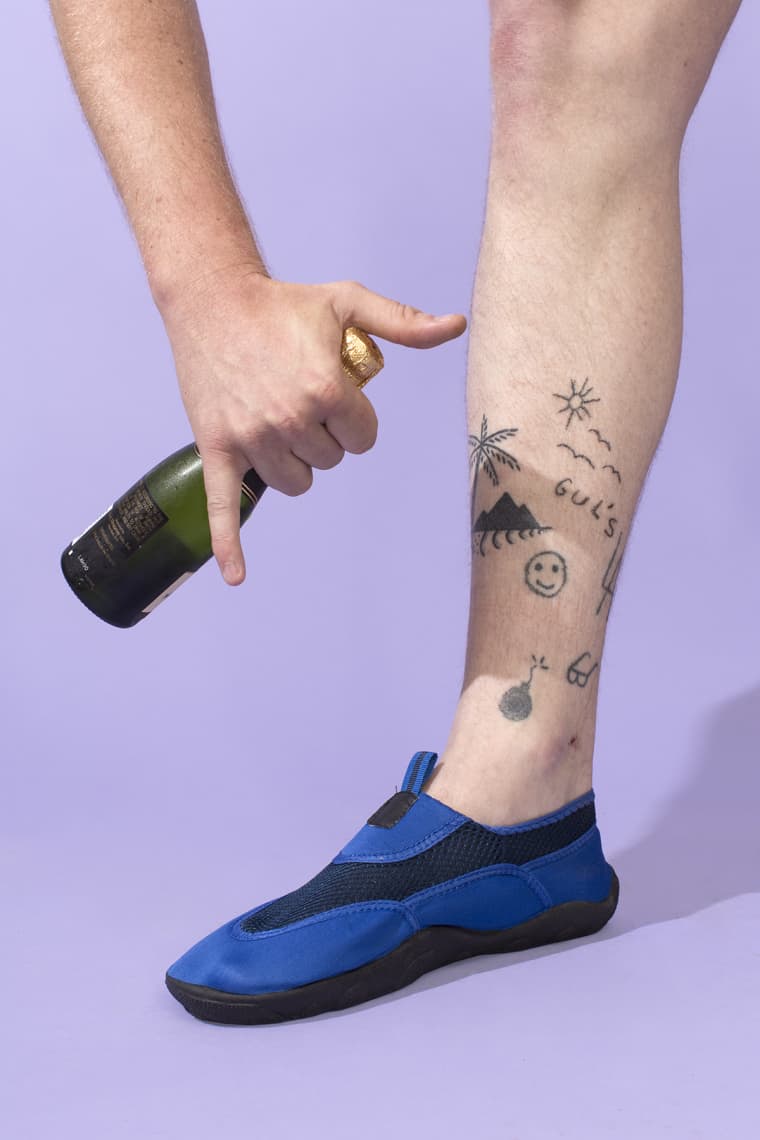 Van, 23
Occupation: Photographer.
Favorite beach: Williamsburg Waterfront.
Beach beverage: Champagne.
Beach essential: My water shoes.
Words of wisdom: It's never a low-key thing.
This look: My beach look is comfort-wear shorts from D II, some water shoes from D II, t-shirt from D II. My after-beach look is some Adidas, your basic tennies, and a classic printed-button down with a nice summertime vibe to it.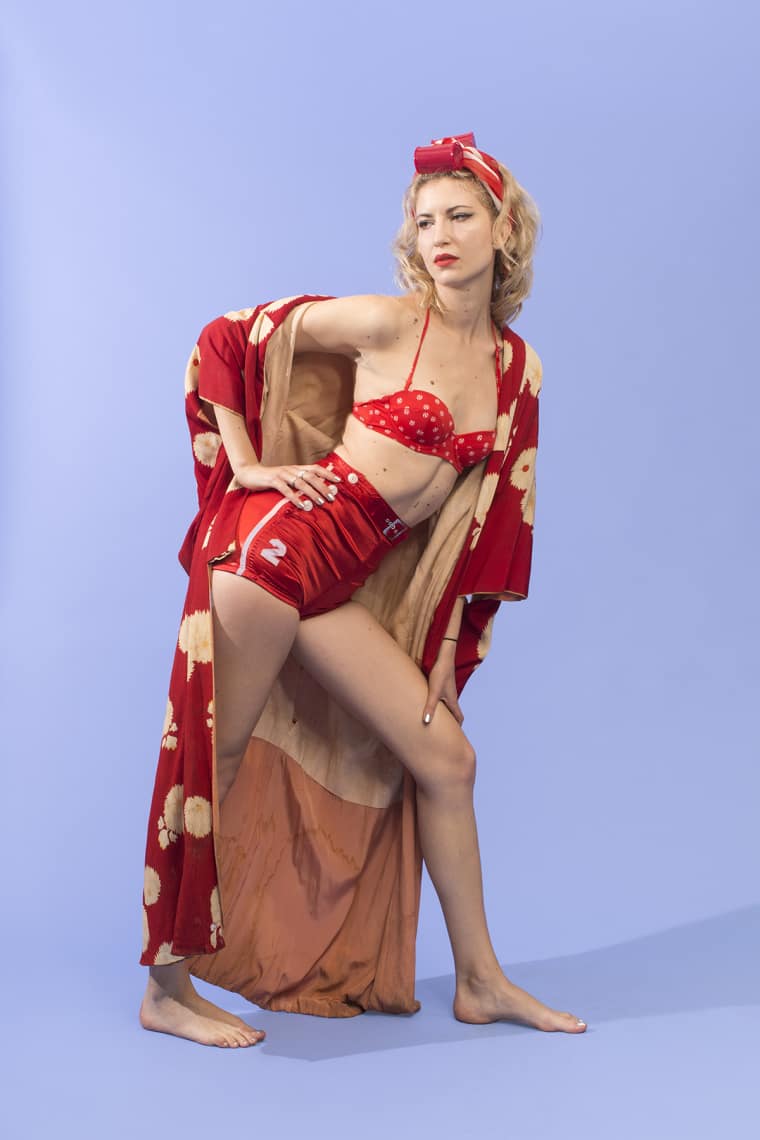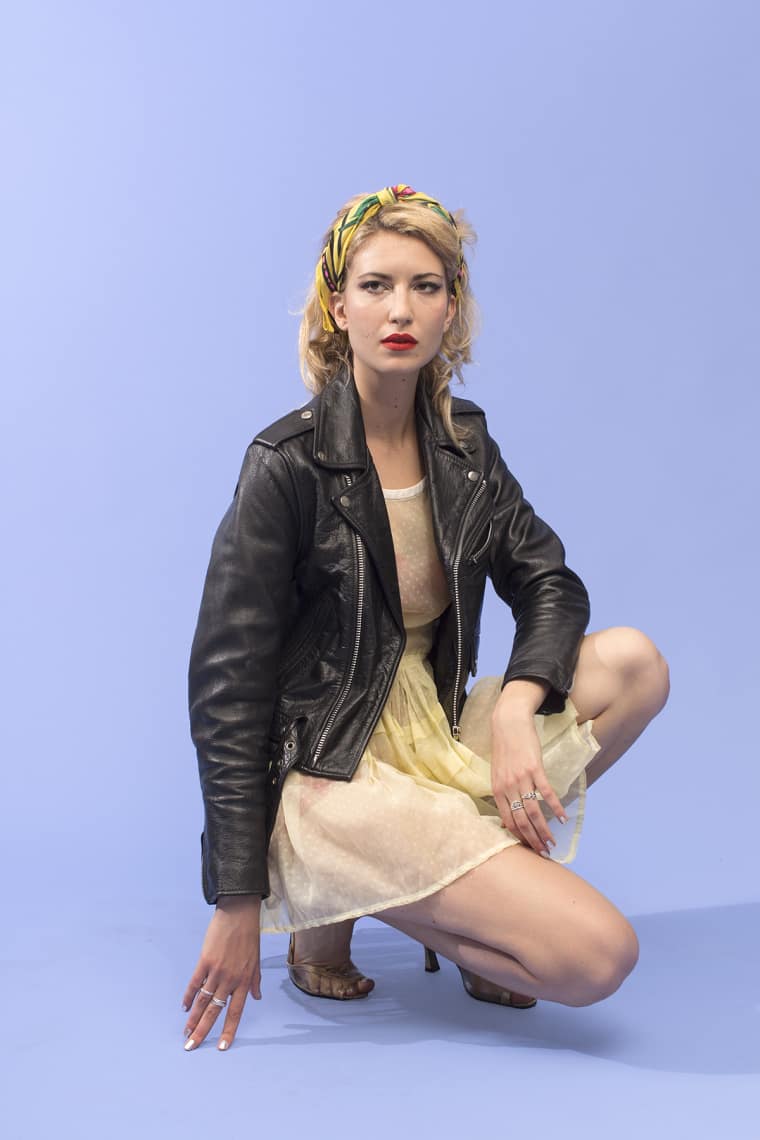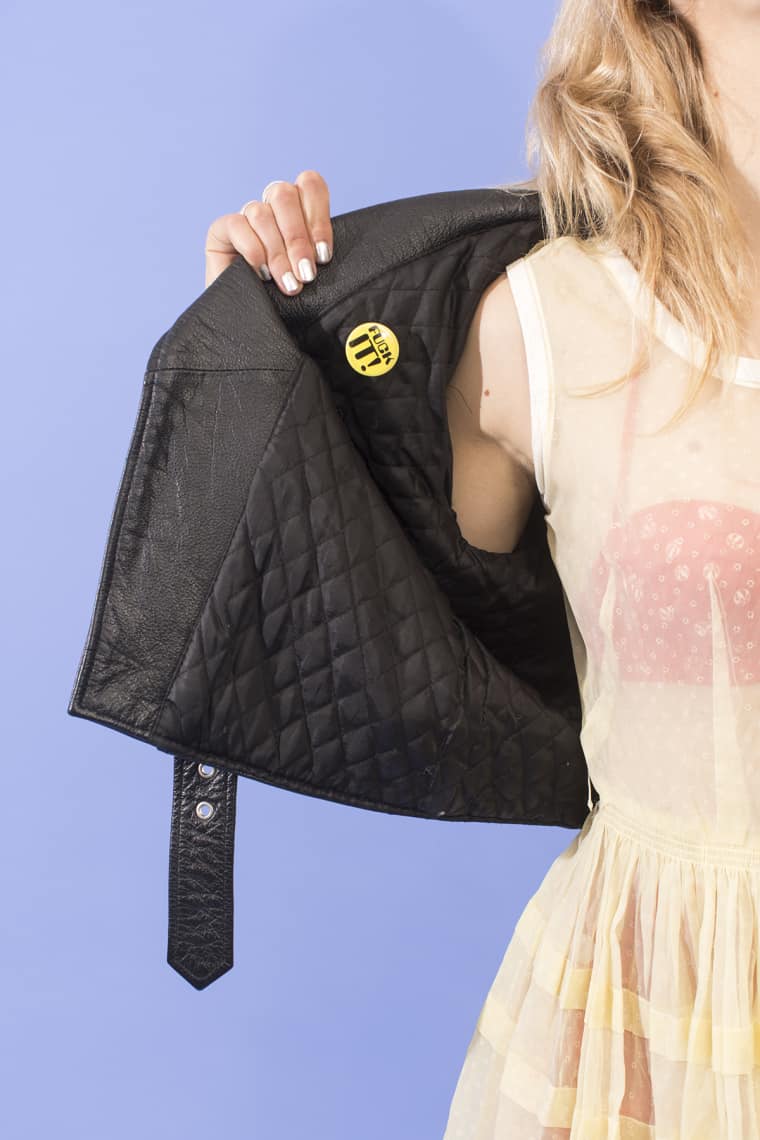 Rebecca, 25
Occupation: Filmmaker.
Favorite beach: Coney Island.
Beach beverage: Pina Colada.
Beach essential: A book.

This look: So first I was wearing vintage '70s shorts with a bikini top and kimono and hair curlers with a scarf. The curlers are for the party look after, when I took off the kimono and put a sheer dress over my bikini, plus heels and a leather jacket. And some more red lipstick.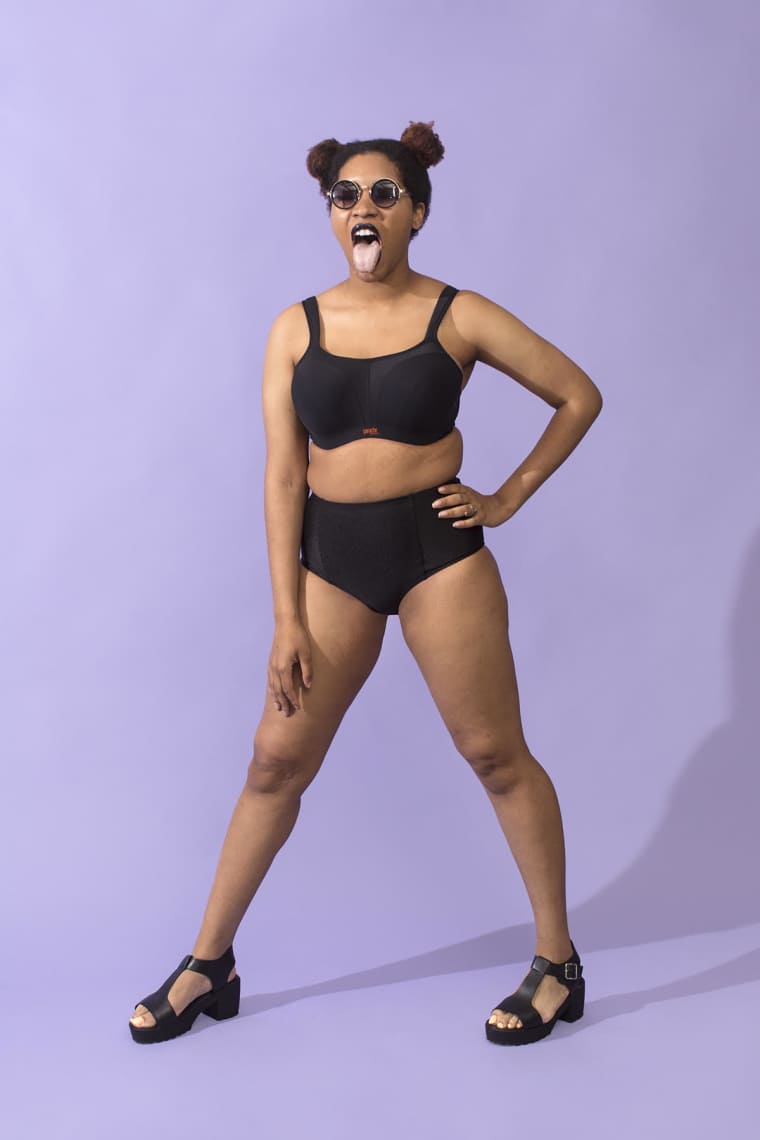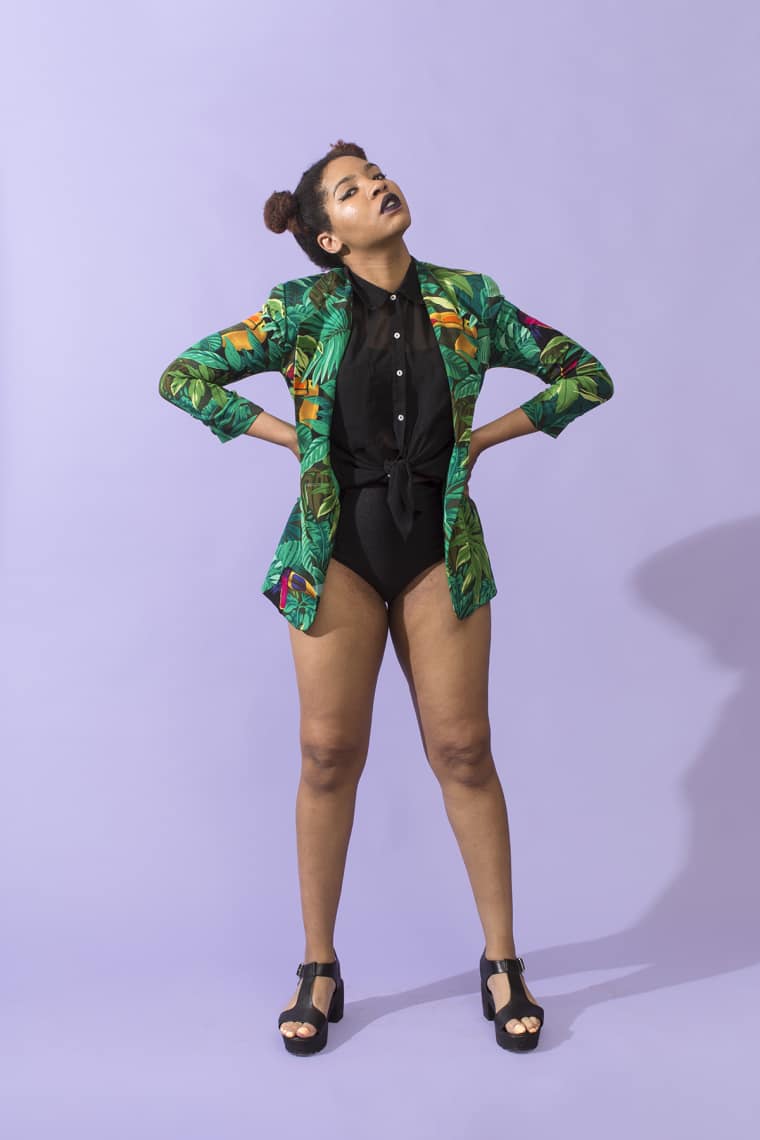 Ashley, 24
Occupation: Writer.
Favorite beach: Rockaways. Last time I was there all the girls I was with took their tops off. I wasn't that brave, but I liked the idea of it.
Beach beverage: Smoothies. If you throw some alcohol in there, that's good too.
Beach essential: Sunglasses, it sounds dumb but the sun is very bright!
Words of wisdom: It's fun to be half naked and just hang out.
This look: I guess my whole look is just "tropigoth." I have giant boobs so this is actually a sports bra. My night look is a thrifted blazer paired with all black. And it's summer, so no pants necessary.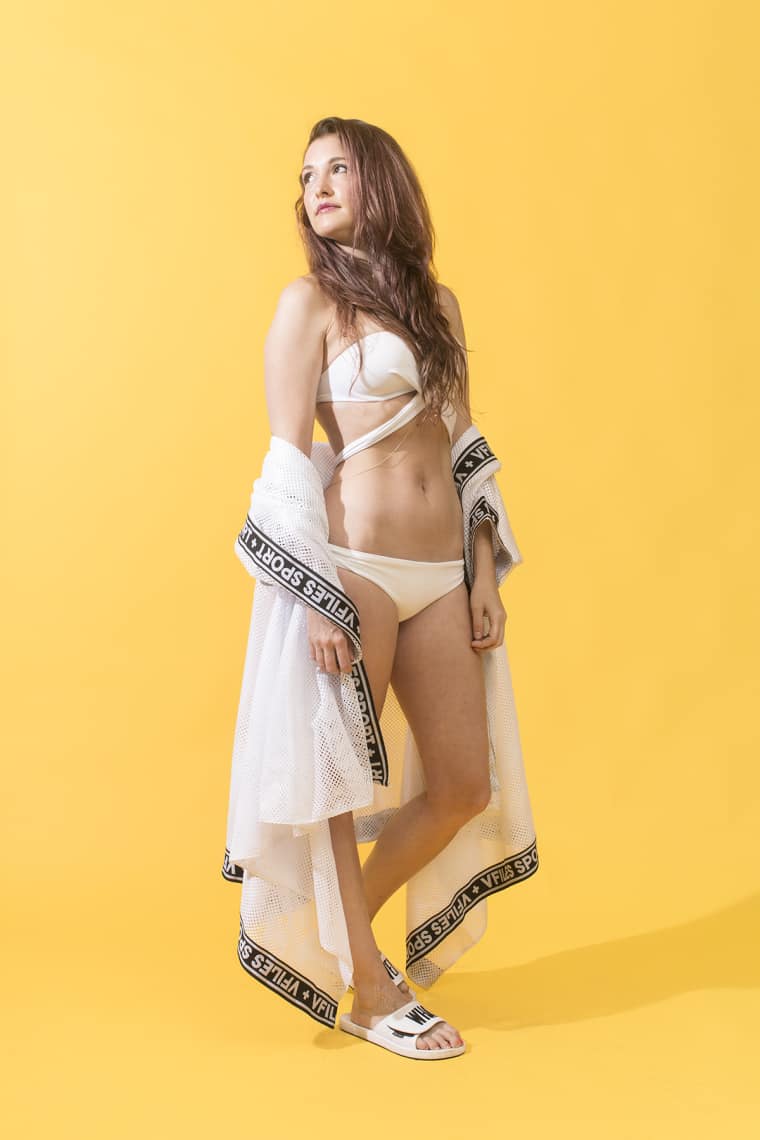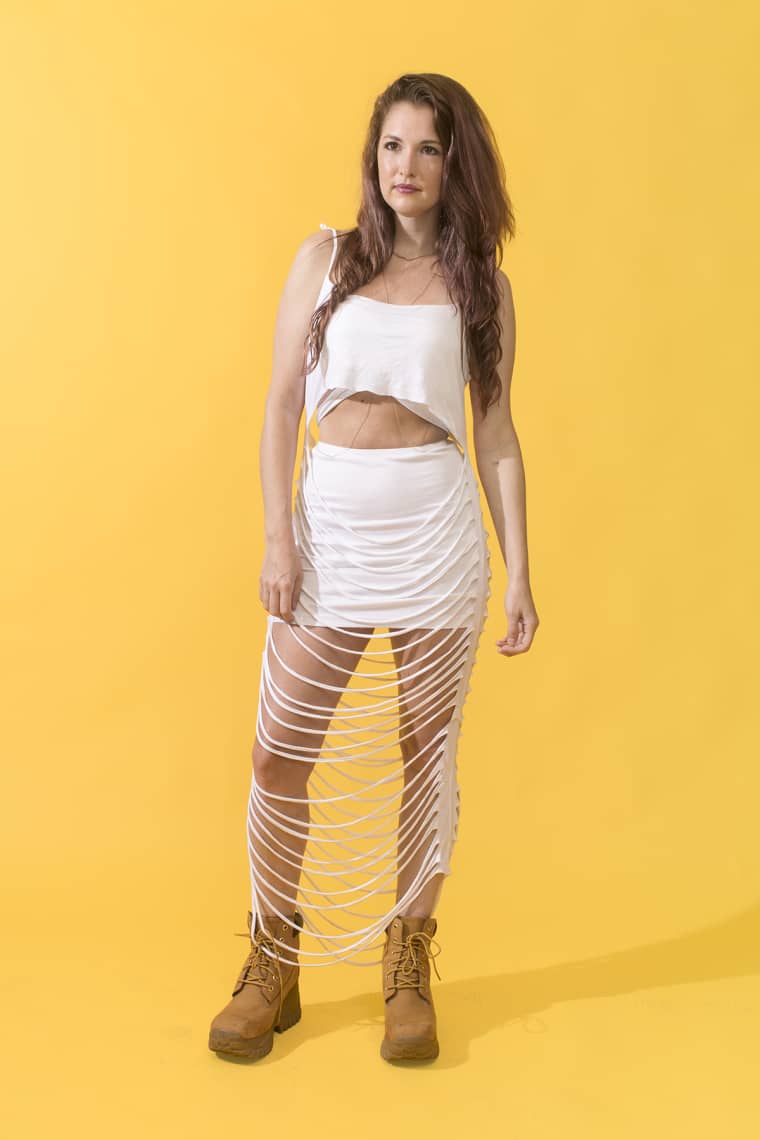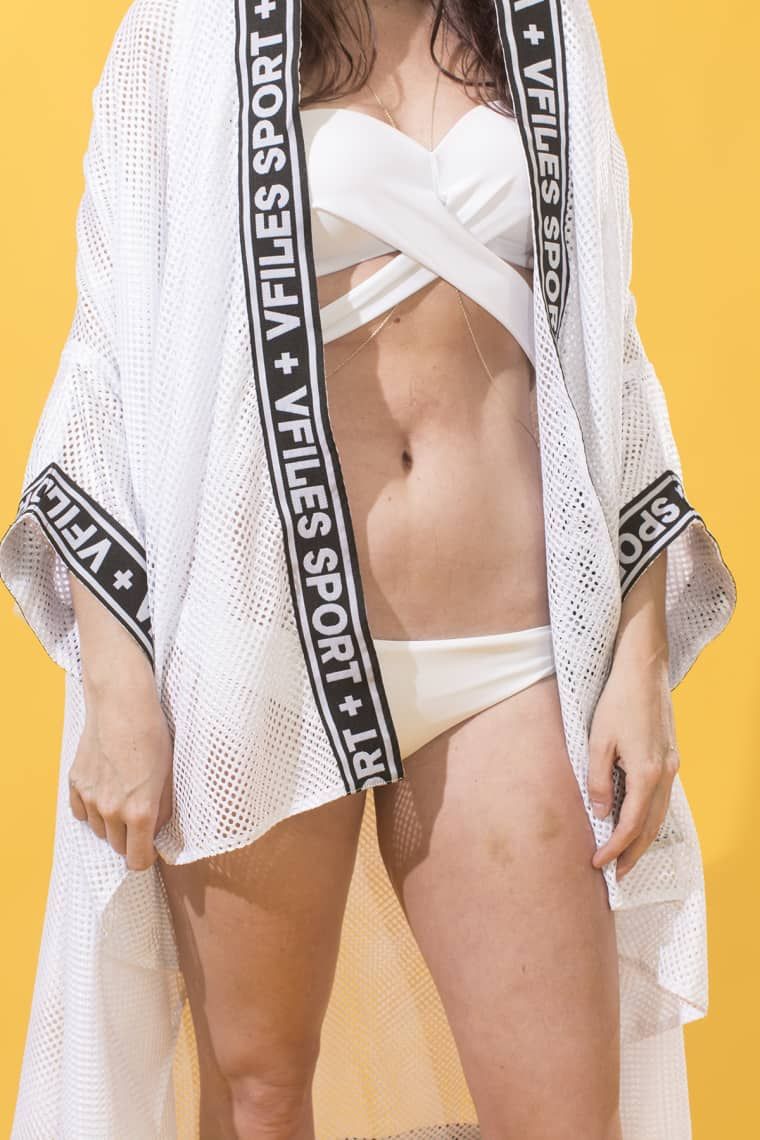 Ruth, 28
Occupation: Showroom Director for VFiles Third Floor
Favorite beach: Rockaways.
Beach beverage: Nutcrackers.
Beach essential: Sunscreen, thanks Mom.
Words of widsom: Set no expectations and go with the flow.
This look: I like to wear all white during the summer, and I think that my beach look and after-beach look are kind of the same. I'm a fan of clubbing at the beach and beaching at the club.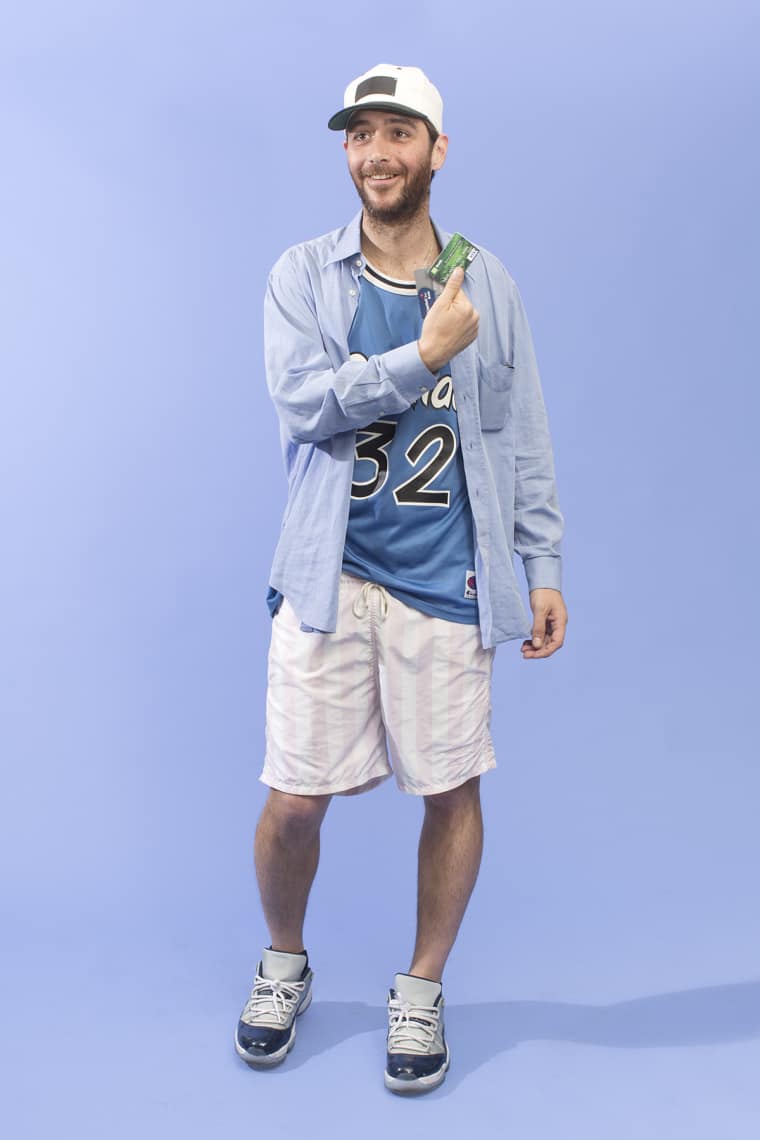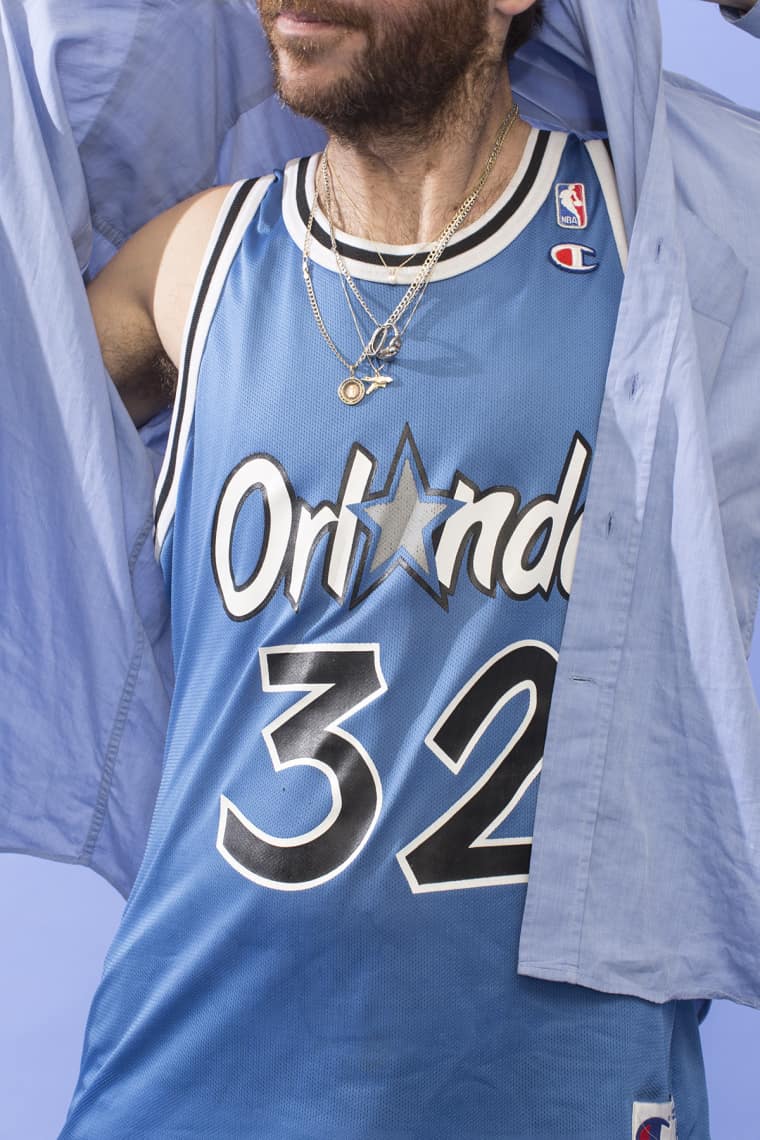 Sean, "up for debate"
Occupation: Designer, Eddie Eddie by Billie Tommy.
Favorite beach: Sag Main in Bridgehampton.
Beach beverage: Lemonade.
Beach essential: A towel.
Words of wisdom: Run from the top of the dunes straight into the water, don't stop.
This look: This bathing suit's from the Beverly Hills Hotel, a good friend got it for me. It's great to wear when you're not at the Beverly Hills Hotel to shine on people. Then just a towel, I don't wear shoes or a shirt. Then it's an easy transition: change your boxers, keep the suit. Add an oxford dress shirt, plus a jersey to play it down.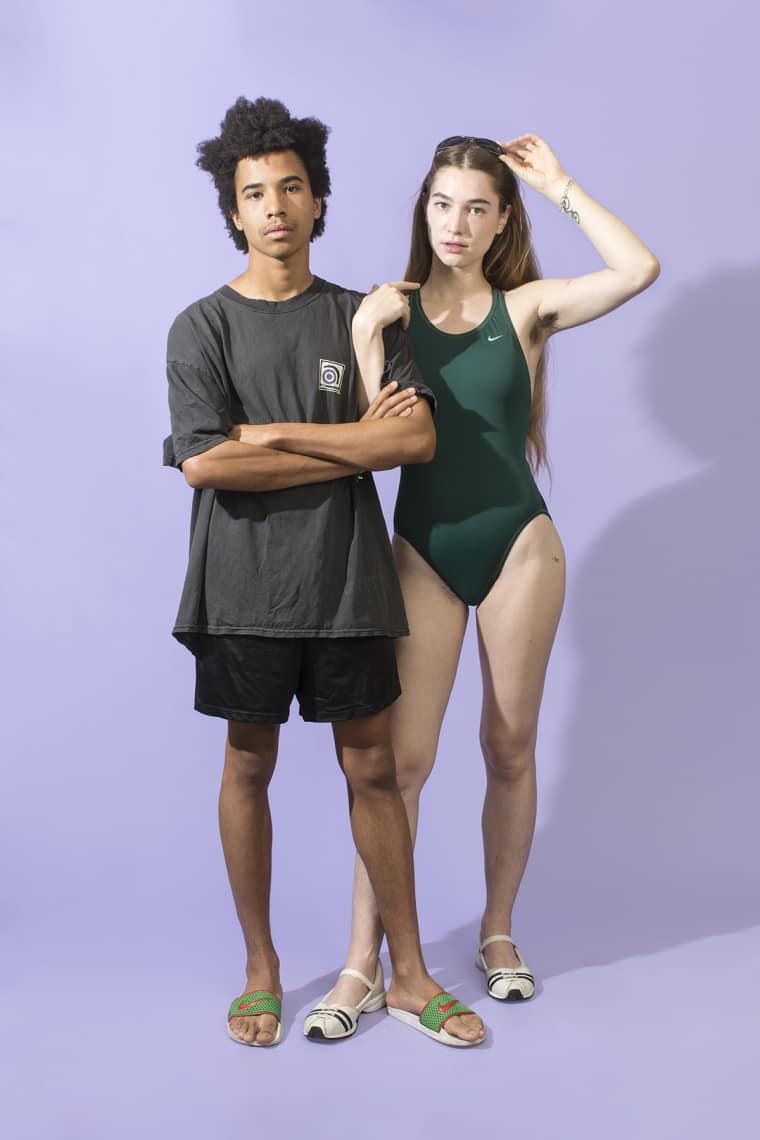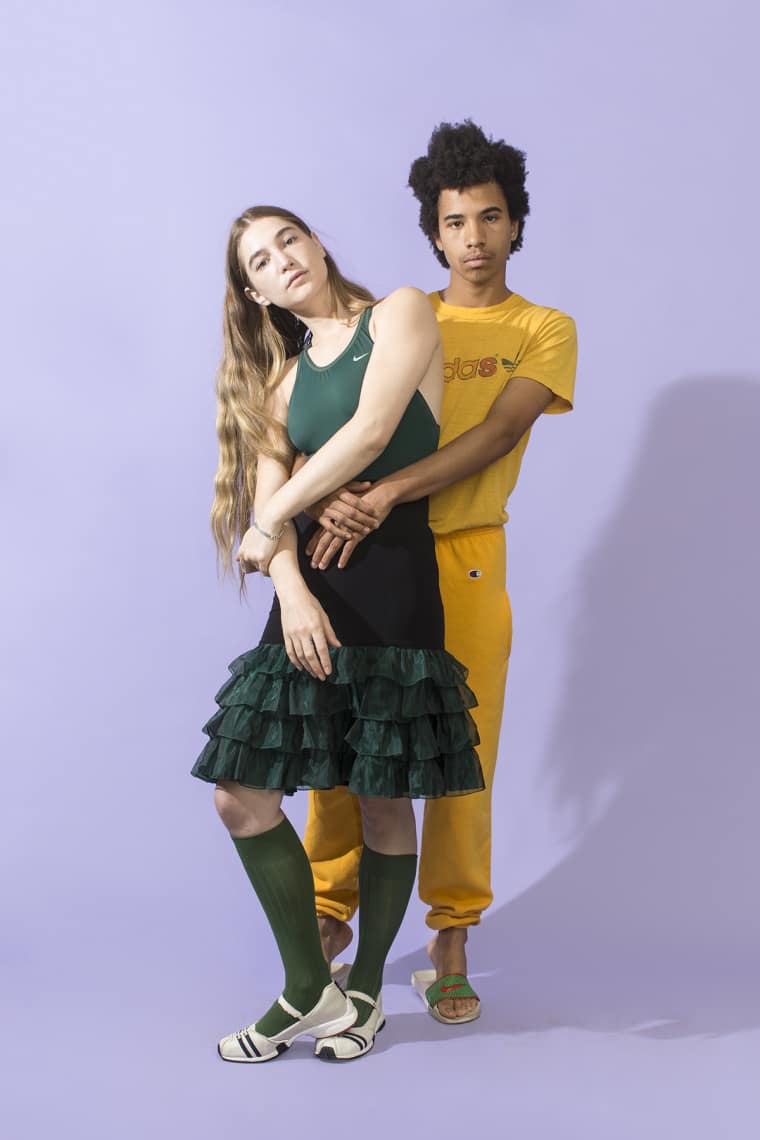 Alexandra, 25 & Jasper, 20
Occupation: Artist and artist.
Favorite beach: JASPER: Is Martha's Vineyard in New York? ALEXANDRA: We don't have a favorite New York beach.
Beach beverage: ALEXANDRA: Coconut water.
Beach essential: JASPER: A ball.
Words of wisdom: JASPER: I almost got shot at Brighton Beach before, so don't get shot. ALEXANDRA: Watch out for needles. JASPER: And watch out for sharks.
This look: JASPER: I lost my trunks so these are just basketball shorts, and my night looks are just some Champion sweatpants and an Adidas T-shirt I stole from my mom. ALEXANDRA: Those are my sweatpants though. I'm wearing a Nike bathing suit with some DKNY sneaker things. For my night look I just added a vintage skirt and some green men's dress socks.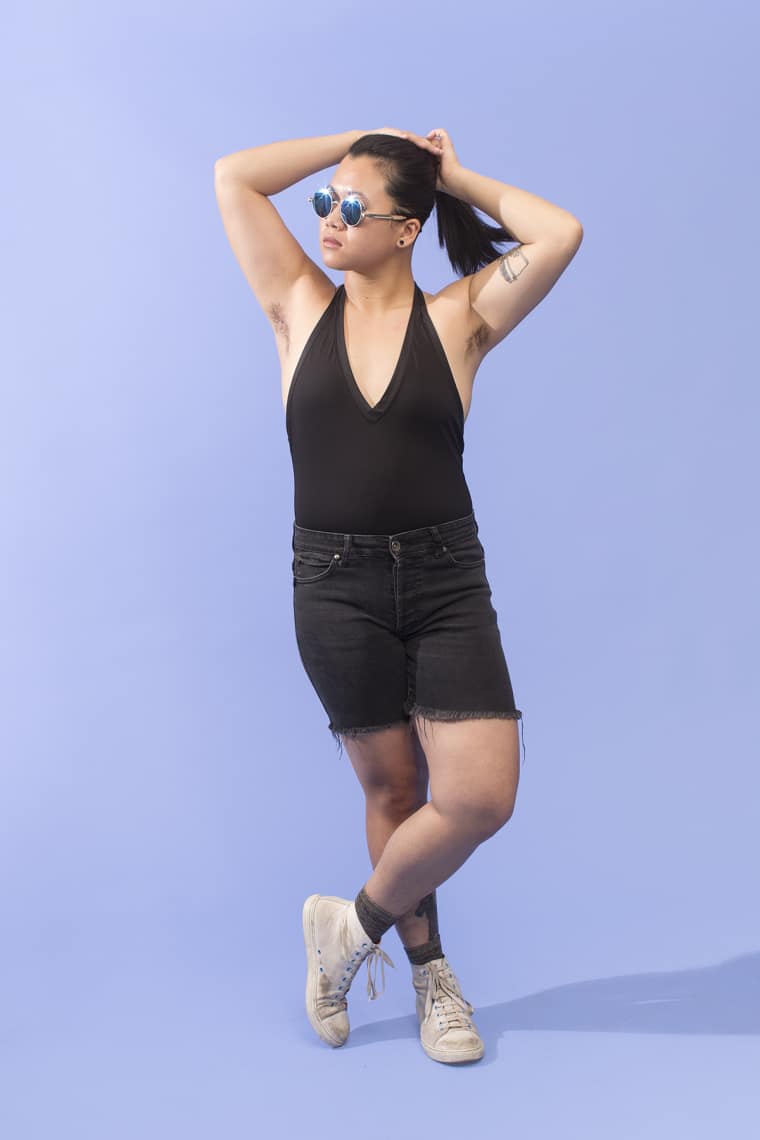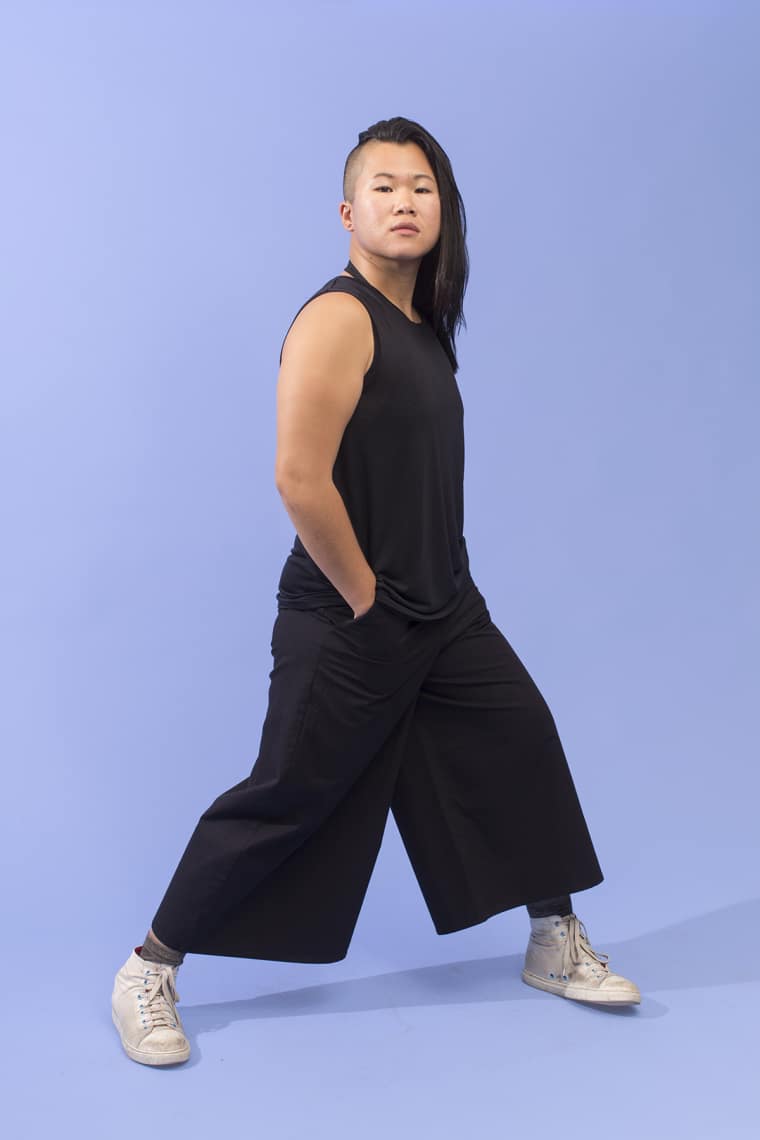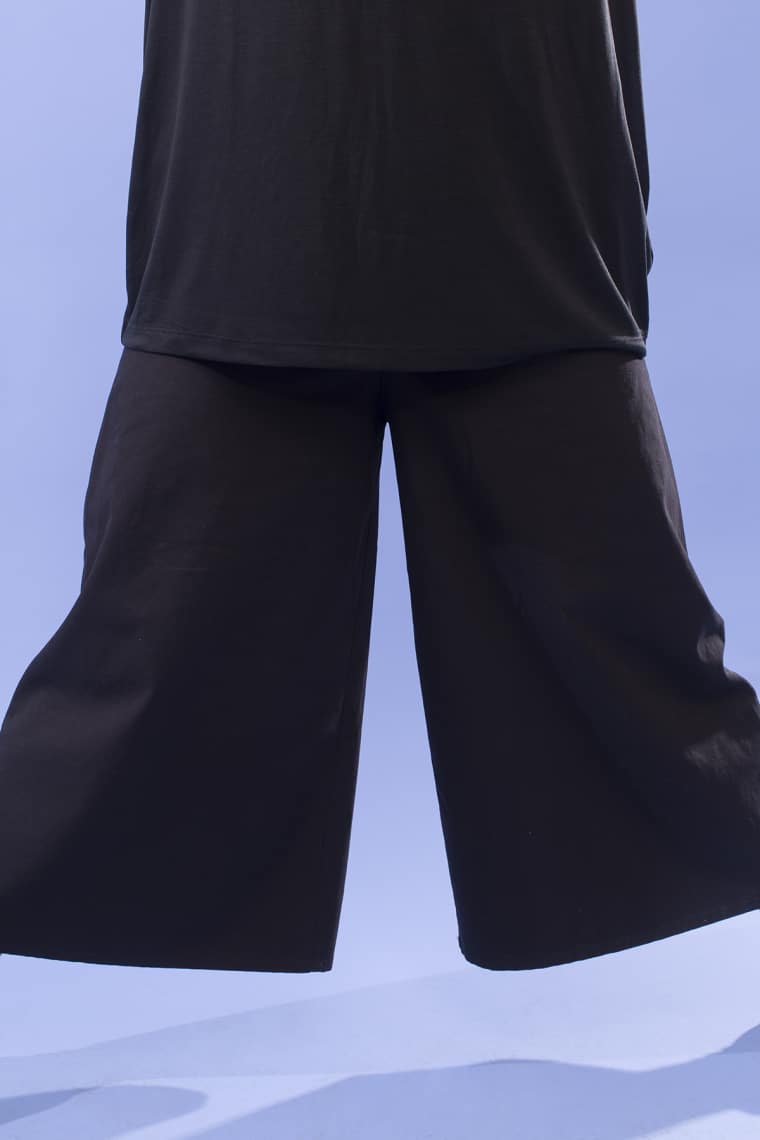 Hannah, 27
Occupation: Photographer and producer.
Favorite beach: Jacob Riis.
Beach beverage: Pina Colada.
Beach essential: Sunscreen.
Words of wisdom: Steer away from weekends.
This look: This is a wider pant that won't stick to your body. I hate putting on tight jeans after being in the sand. It all depends on what party I'm going to, but this is just a loose thing I throw on.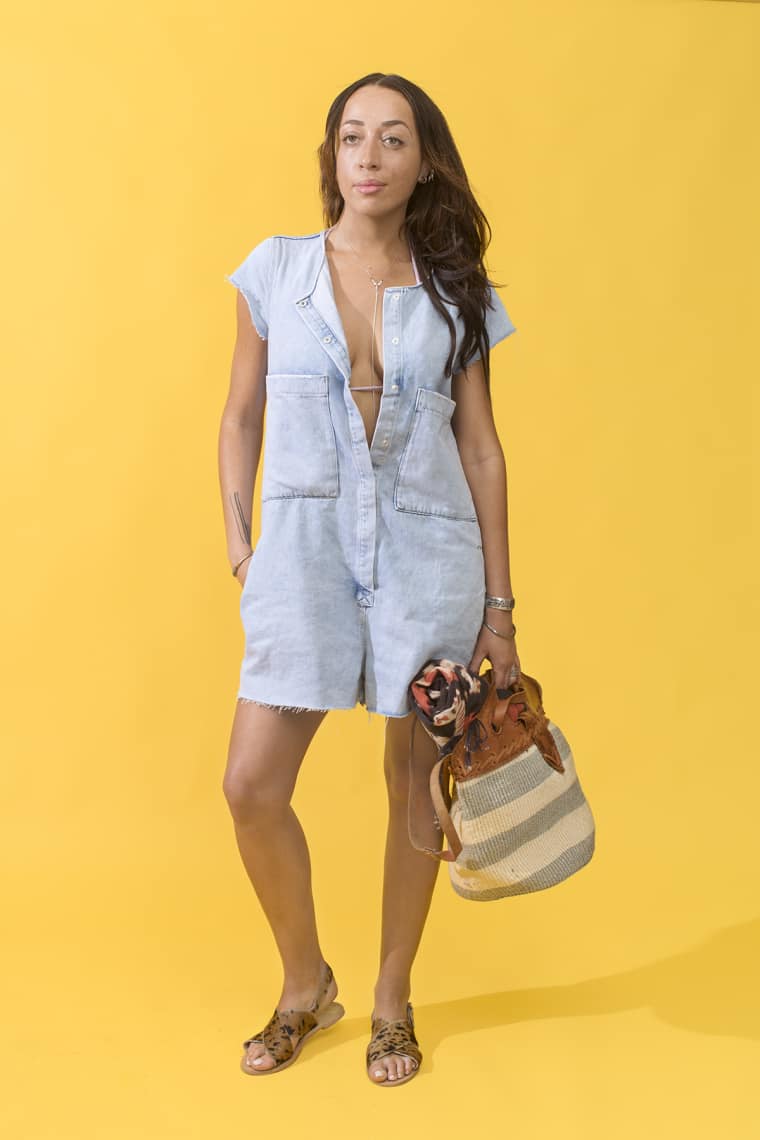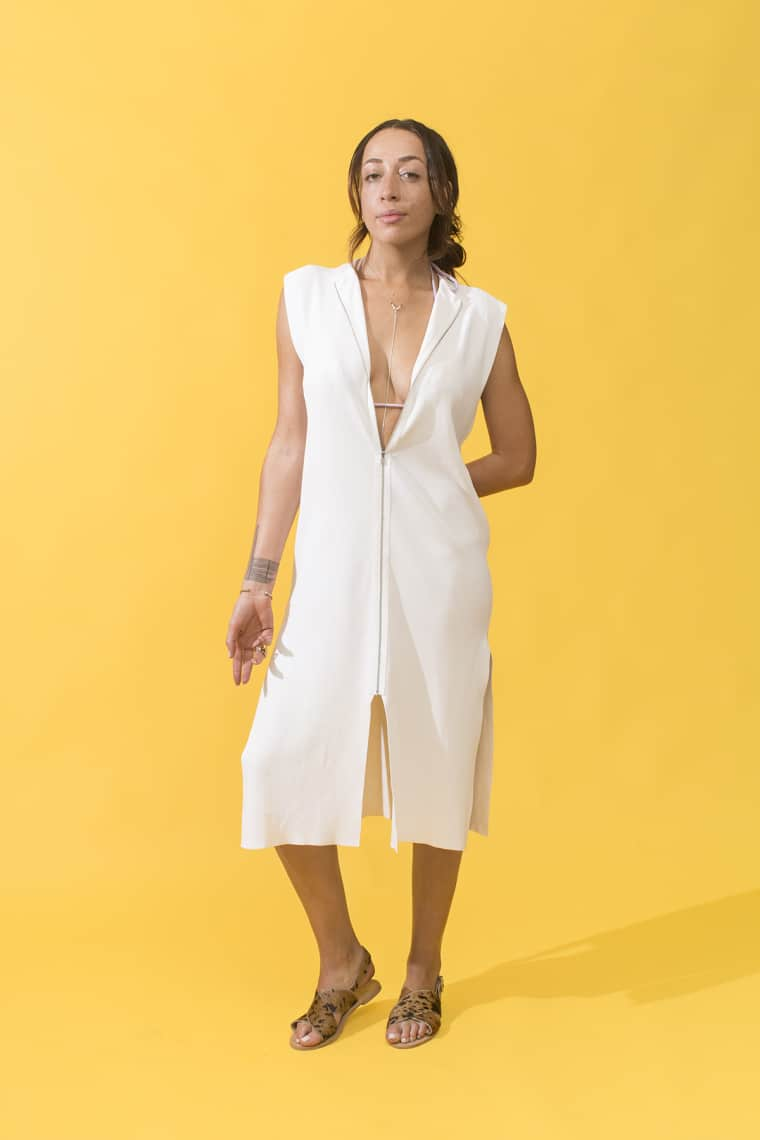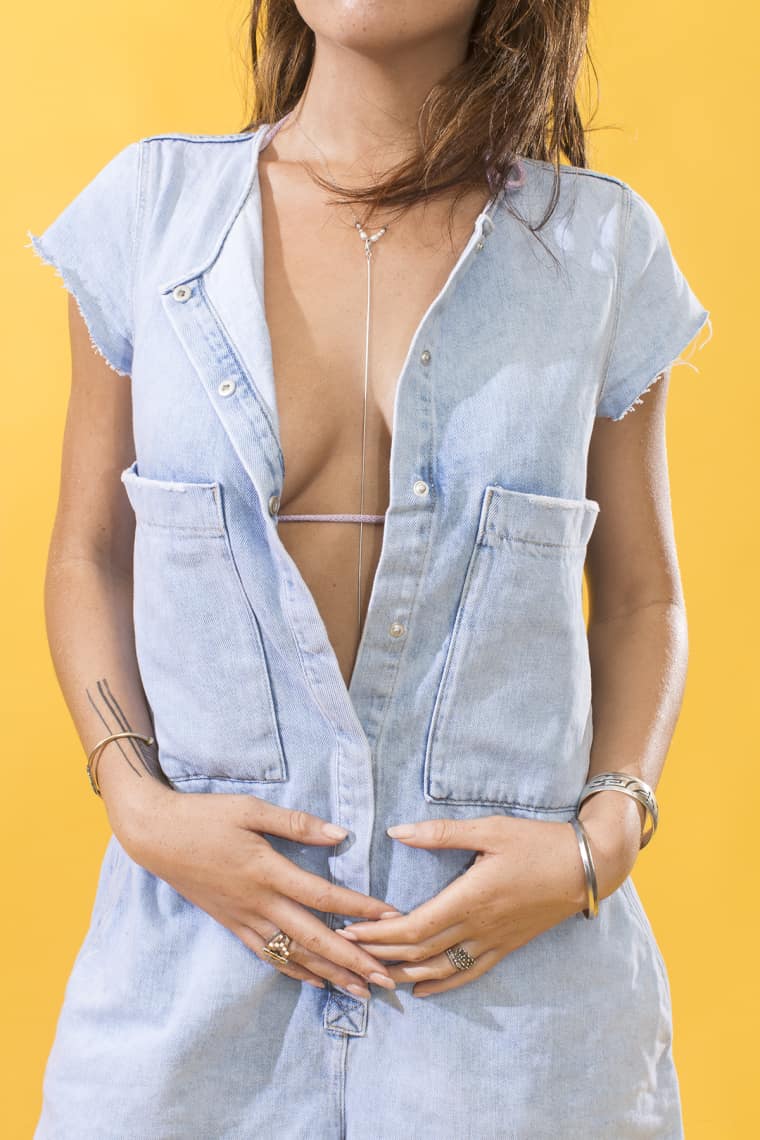 Olivia, 23
Occupation: Project manager and researcher.
Favorite beach: Coney Island.
Beach beverage: Coconut water and tequila gimlets.
Beach essential: A silk scarf to wrap my hair up in, For my hair and skin, coconut oil.
Words of wisdom: Don't make a set schedule. Play it by ear.
This look: To go to the beach I wear this straightforward oversize denim romper, so I'm comfortable, with a plain crochet bikini. I like wearing solid pieces so, to transition, I kept my swimsuit on but put on a white tunic. It's very straightforward, and doesn't wrinkle. I keep all of my jewelry on at all times. This silver and pearl body chain that transitions really well.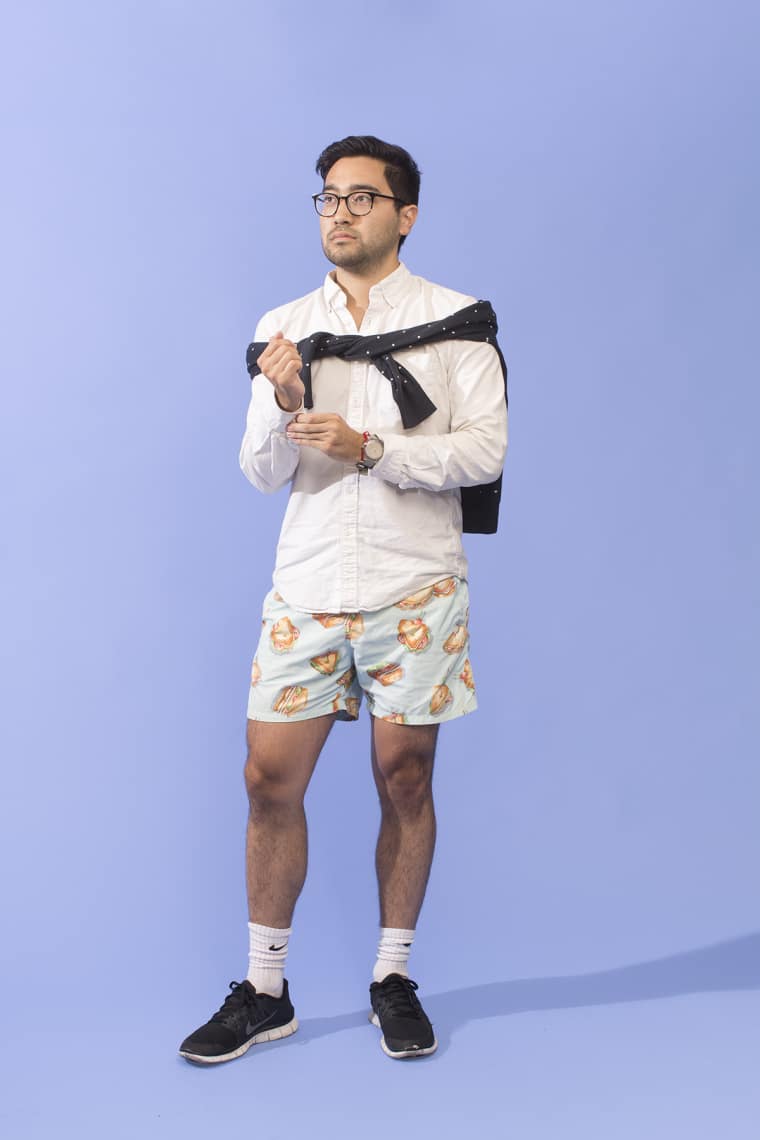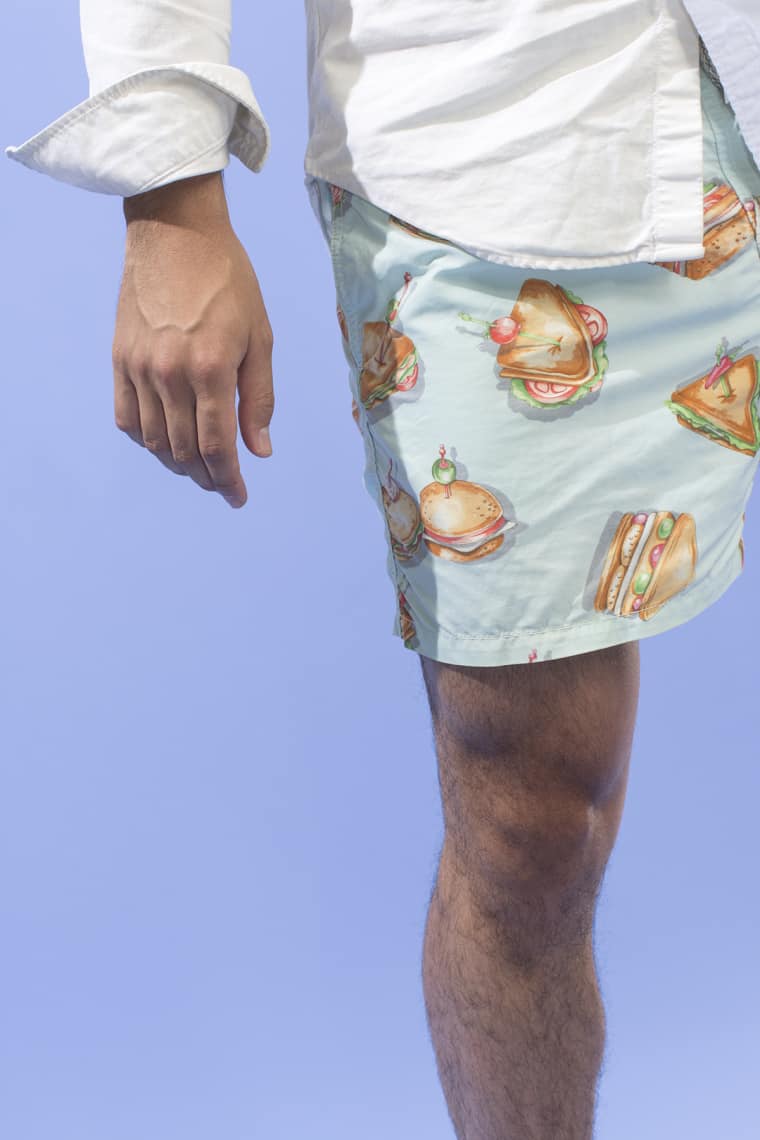 Christopher, 27
Occupation: Assistant at HBO.
Favorite beach: Cooper's Beach in South Hampton.
Beach beverage: Corona.
Beach essential: Music, so I can participate or not participate.
Words of wisdom: Bring activities and games in case it's not sunny. Have a back-up plan.
This look: I definitely like a button-down in case it's cold, and I like to bring an extra layer. I wear sneakers because they're super light but good for doing activities.