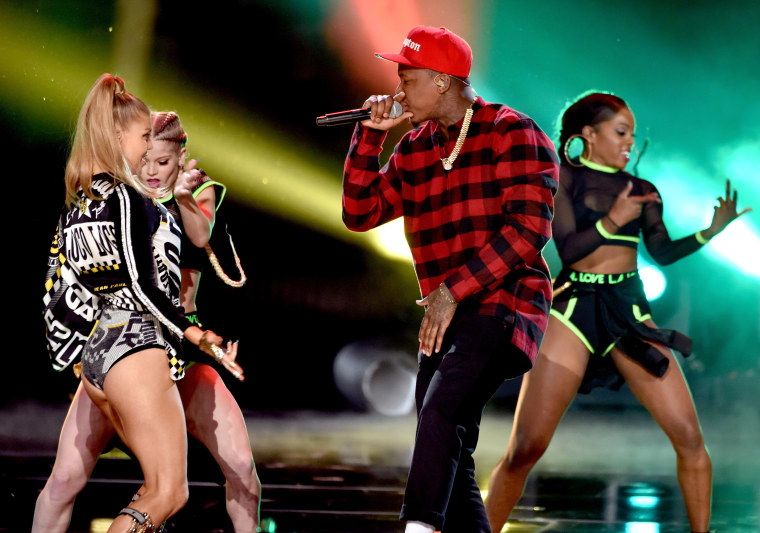 Earlier this month, it was reported that YG was shot three times outside of a Los Angeles studio. But, now, fully recovered, the rapper has taken the opportunity to set the record straight. In an interview with Billboard, YG revealed that he was actually shot only once in the hip, but the bullet ricocheted and created three holes in his body. "It went in, went out and went back in again," he explained.
Though he still doesn't know who shot him, YG isn't hung up on finding out. "It don't matter," he said. "I got lucky because a main artery is right there, right around the groin. The bullet didn't go that deep, and it didn't hit any bones."
Incredibly, YG went back into the studio the next day after he got released from the hospital. "Nobody wanted me to go. My mama tells me, 'What are you talking about 'going to the studio?' But you know, I got shit to do -- this shit don't stop for nobody," he said. "I came straight to the studio on my little crutches."
He now has a full album to show for it. YG also revealed that the title of his second studio album will be Still Krazy, though there isn't a release date yet.
Read the full Billboard interview here.