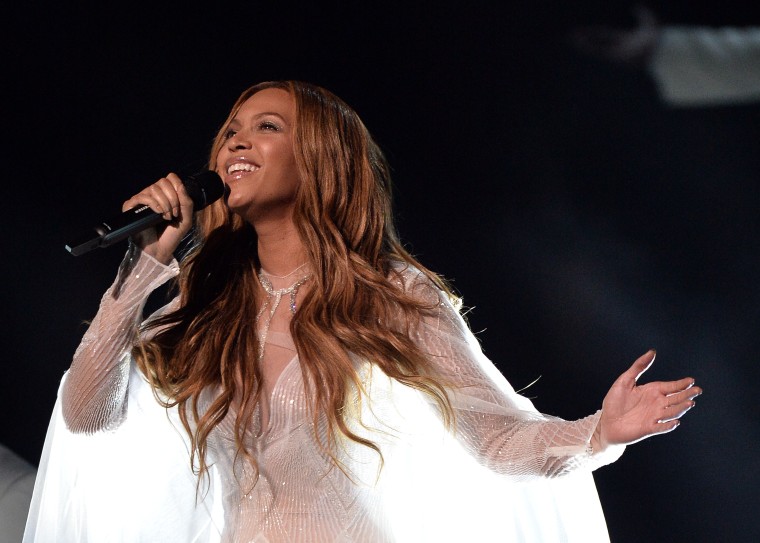 The Global Citizen Festival announced its big-name acts today: Beyoncé, Coldplay (whose lead singer, Chris Martin, is the festival's new creative director), Ed Sheeran, and Pearl Jam.
Tickets to the festival are free in exchange for an "Action Journey," which involves performing volunteer work that supports the mission of Global Citizen. This year's Afropunk Festival has a similar system in place—free music in exchange for simple tasks designed to help the community. If that's not for you, you can buy VIP tickets starting tomorrow at 10 AM.
Beyoncé issued a statement about her involvement. "I am honored to be a part of the Global Citizen Festival. It has always stood for improving the lives of people everywhere, but this year is especially rewarding as we all join focuses and utilize our talents for one goal: to end extreme poverty globally." The singer's gender-equality advocacy organization, Chime For Change, has entered into a 15 year partnership with the Global Poverty Project, which overseas this festival.
Martin cracked wise in his own statement about Coldplay's performance. "We love the Global Citizen movement and we love opening for Beyoncé so this ticks both boxes."
The festival will take place on September 26.