More than anything, it's small talk that follows the Grateful Dead. Upbeat and unguarded, funny and inevitable. It's a chit chat culture and proximity is its only entry fee, i.e. "Is this person worth talking to? Well, are they close enough to hear my voice if I just start talking? What if I slightly yell?"
You can imagine then, the sound of a stadium, Soldier Field in Chicago, sold out to 70,000-some boozeslack smiles going nonstop with gossip and anecdotes. "The ultimate was Deer Creek summer of '89, were you there?," they always ask that, "oh man yeah I got split up from my friends and hitchhiked back with this guy I married, I mean my future husband, right? Too much. We're divorced but yeah, that was the best 'Crazy Fingers' forever, swear to god."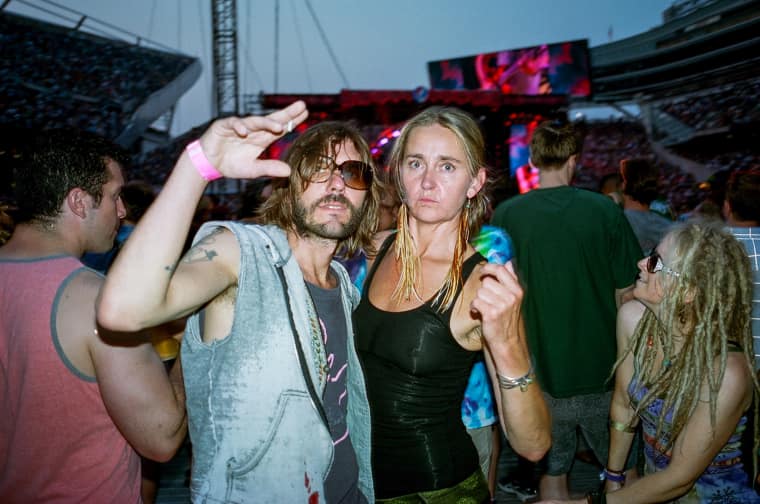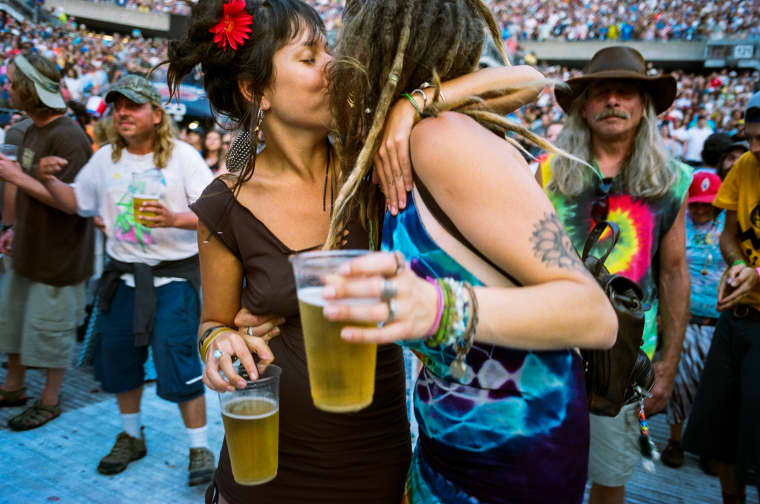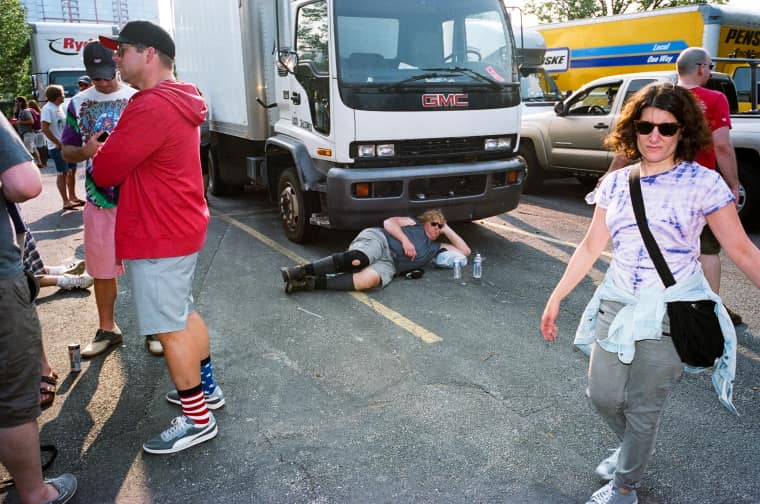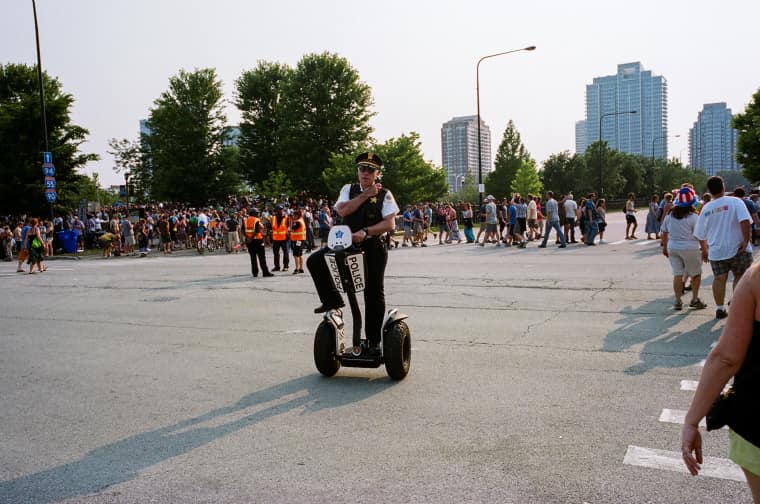 And the eyes, twice as many of those, you know them. Lingering warm, wide and off-puttingly long, silently telling acid stories while the mouth runs on about this and that. One very far-gone sweetheart got right up to my face like it was a hotel peephole and asked me, lit up with a glassy but hard-browed detective look, "Hey, are you Aztec?"
"Huh?"
"Aztec. Are you Aztec?"
Flattered, now, "Wait, what? Really? Do I look Aztec"
"WELL I DON'T KNOW MAN, SHIIIIIIIIIT!"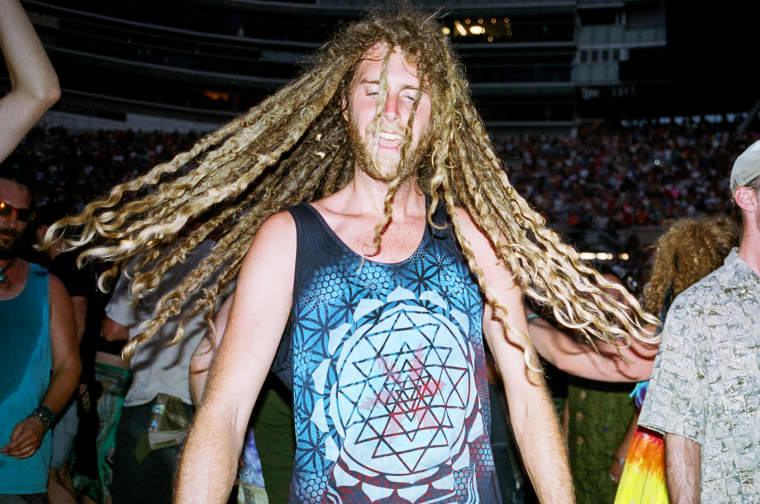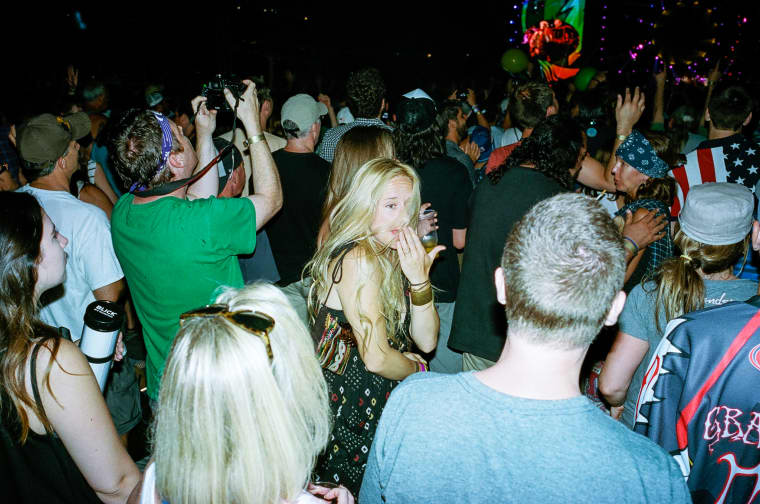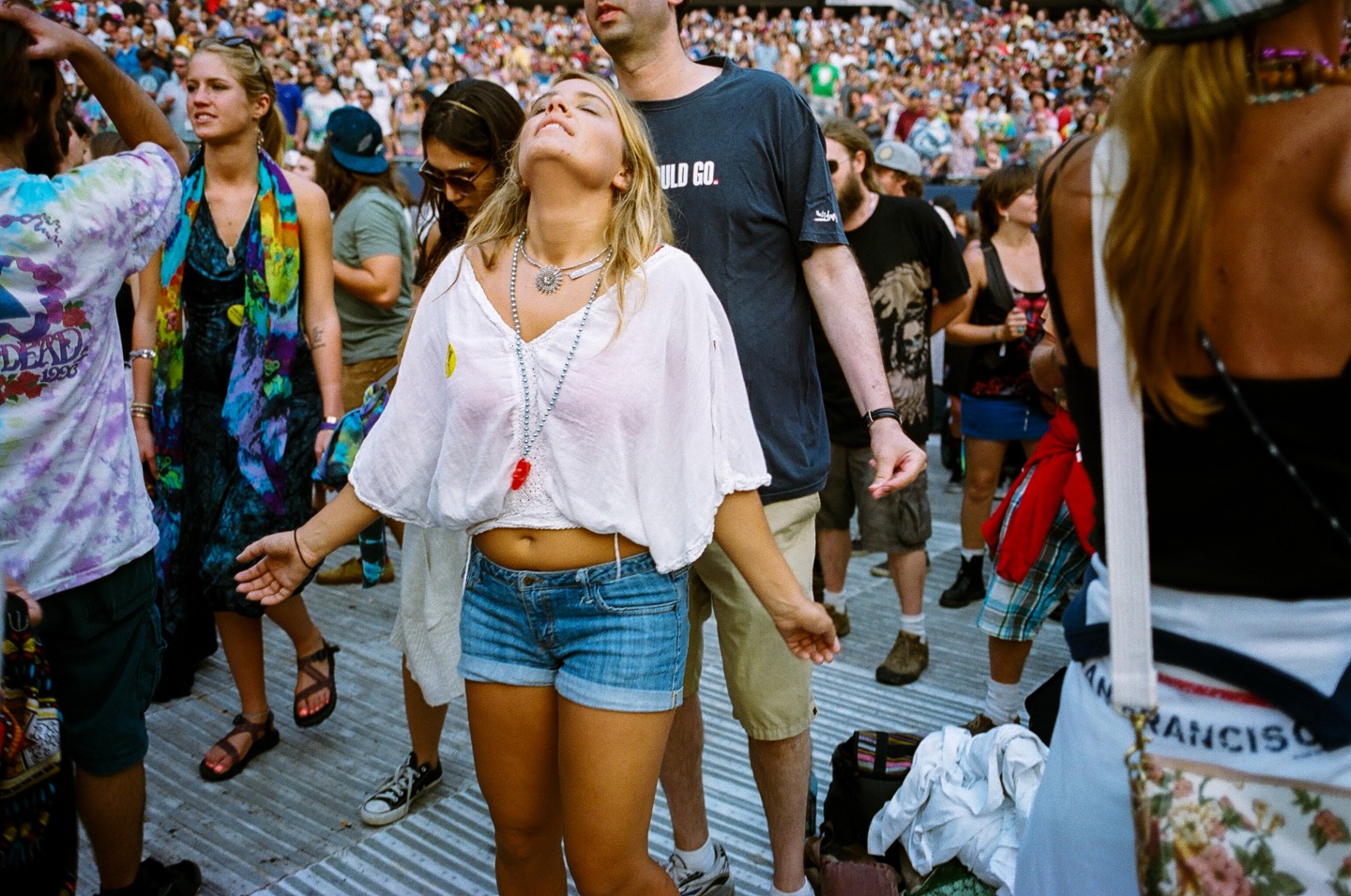 As a friend pointed out, scamming around the gypsy parking lot zone on night three, most of the exchanges there are based on forgiveness. "These people love to forgive," he told me, "Watch." So we shit-headedly go out bumping every third or so person with our shoulders and apologizing, "Oh, it's no worries brother, seriously, sorry I got in your way! Where are you in from? I'm outta Boulder. So sick last night. Were you there?" Yeah I was there. It ruled.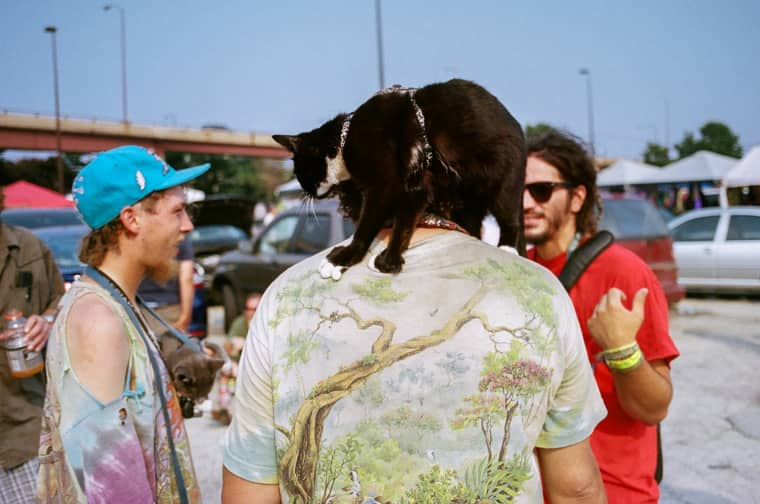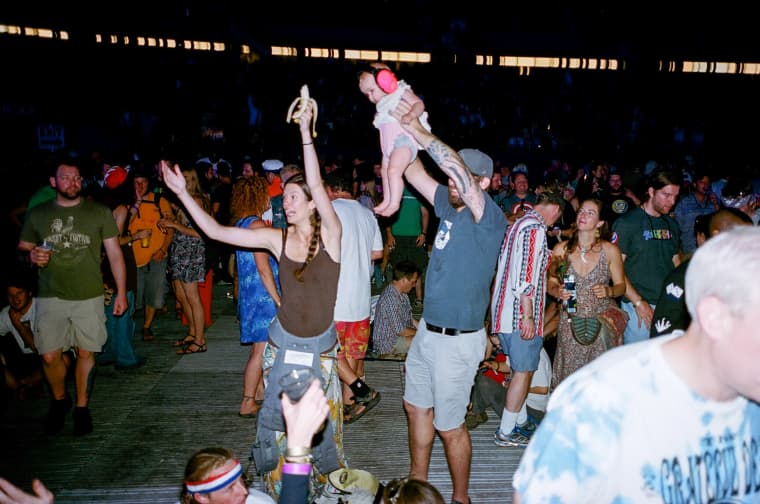 Say what you will about the Grateful Dead. A lotta people wanna get mad at them, which, as a side-note, is hilarious. Like people who get all stern on you about how granola bars are not as healthy as they seem. So the fuck what? They make people happy. I wish I could tell you — I mean I'm about to try to tell you with these pictures, but I wish I could really tell you — the feeling of walking into that stadium. Of going through the hero football arch after all the waiting, and coming out on to the floor with the roof open and the sun on its way down, to the sweet waft of weed and sweat and other oily concoctions dripping off of SEVENTY THOUSAND people in a good mood and dressed like it.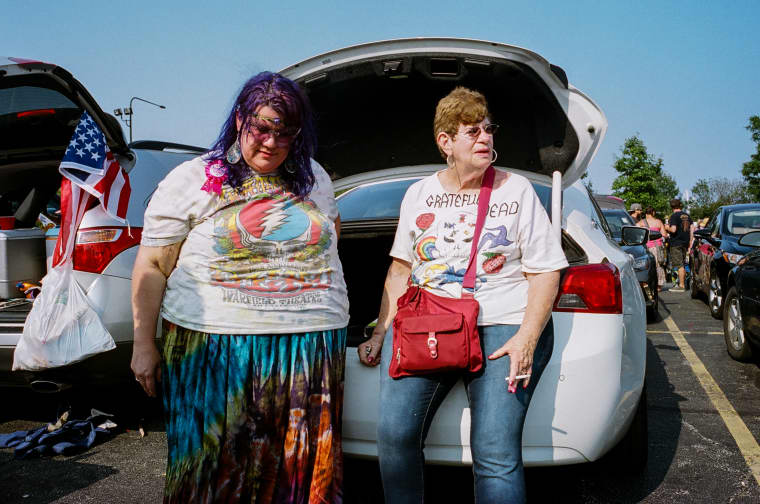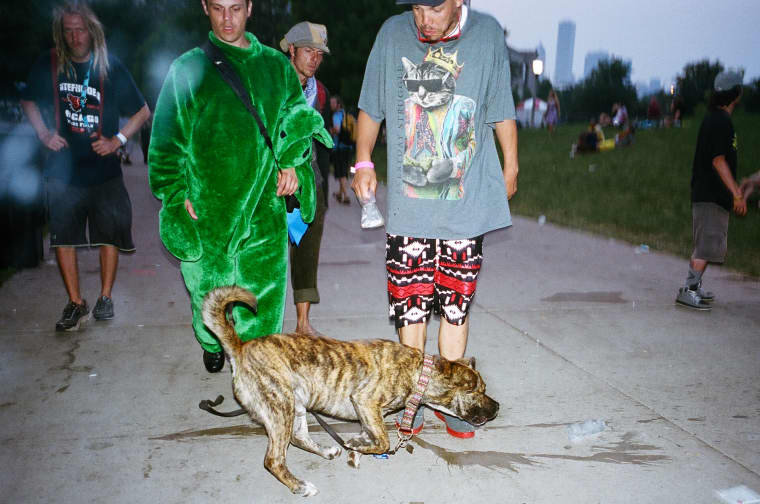 That combo of openness, proximity and positivity among many thousands of strangers awakens ancient groupthink instincts. Maybe that's why everybody runs their mouths so easy. Basically they're talking to themselves. And Chicago is hyped as a war zone now, right? You know how many people got pinched for Grateful Dead related crimes? Of the hundreds of thousands of jolly degenerates squished for days on five blocks of lakeside pavement? Less than ten! That's insane! Maybe you don't get into chit chat. Maybe that grinning trebly guitar tone isn't your thing. Or maybe you just permanently hate sounds and all people, as I do when I don't get enough sleep. But if you're immune to the energy that thumps off a scene like that, do the world a favor and get studied by scientists, because you're a new species.
Anyway, I'm babbling on too long. Let's go. Soldier Field, Chicago. July 3-5, 2015. Last three Grateful Dead shows "ever." Were you there? I went. Here are my pictures.