It's almost surprising how long it's taken professional athletes to get invested in the high fashion world, given the lack of sartorial options available to the Big & Tall (and we've seen what can happen when they try to go custom). But if the past week proved anything, it's that a handful of athletes are really, really here for New York Men's Fashion Week. Below, a look at the select few ballers who brought out their inner #fashion, for better or for worse.
The Golden State Warriors' Andre Iguodala wore all black at Public School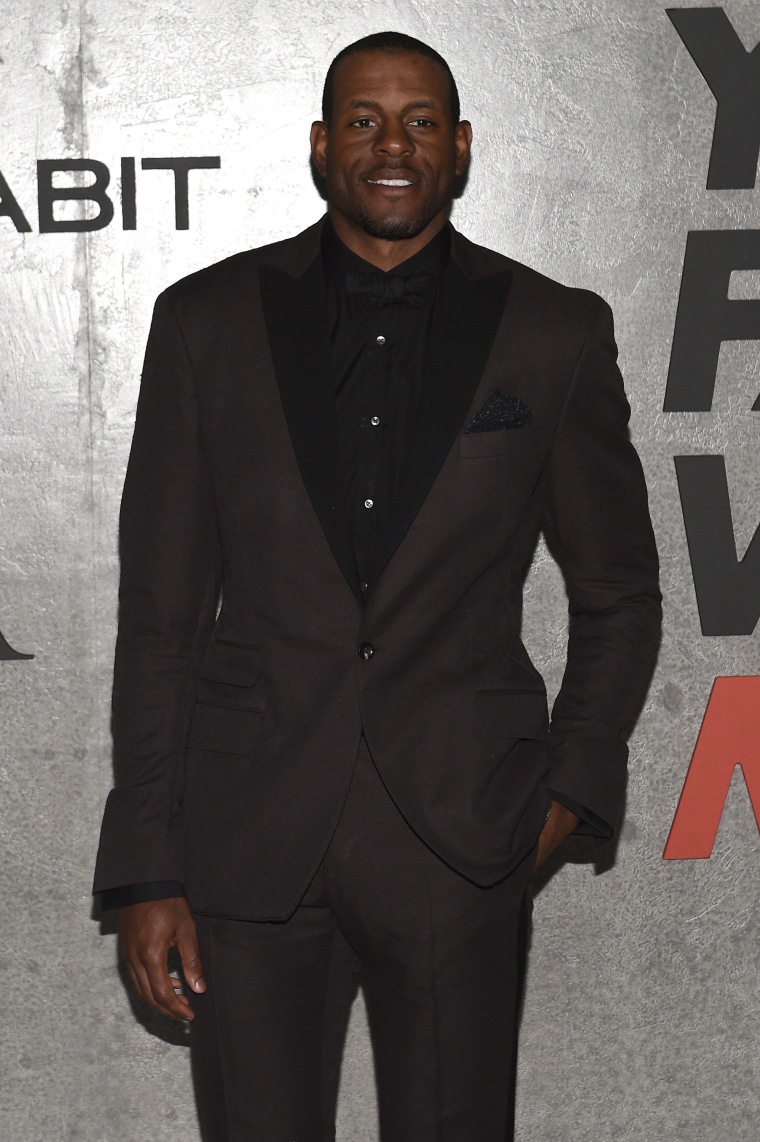 Trail Blazer's forward Mason Plumlee wore soft pink
While Memphis Grizzly Mike Conley took a chance on paint-splattered yellow leather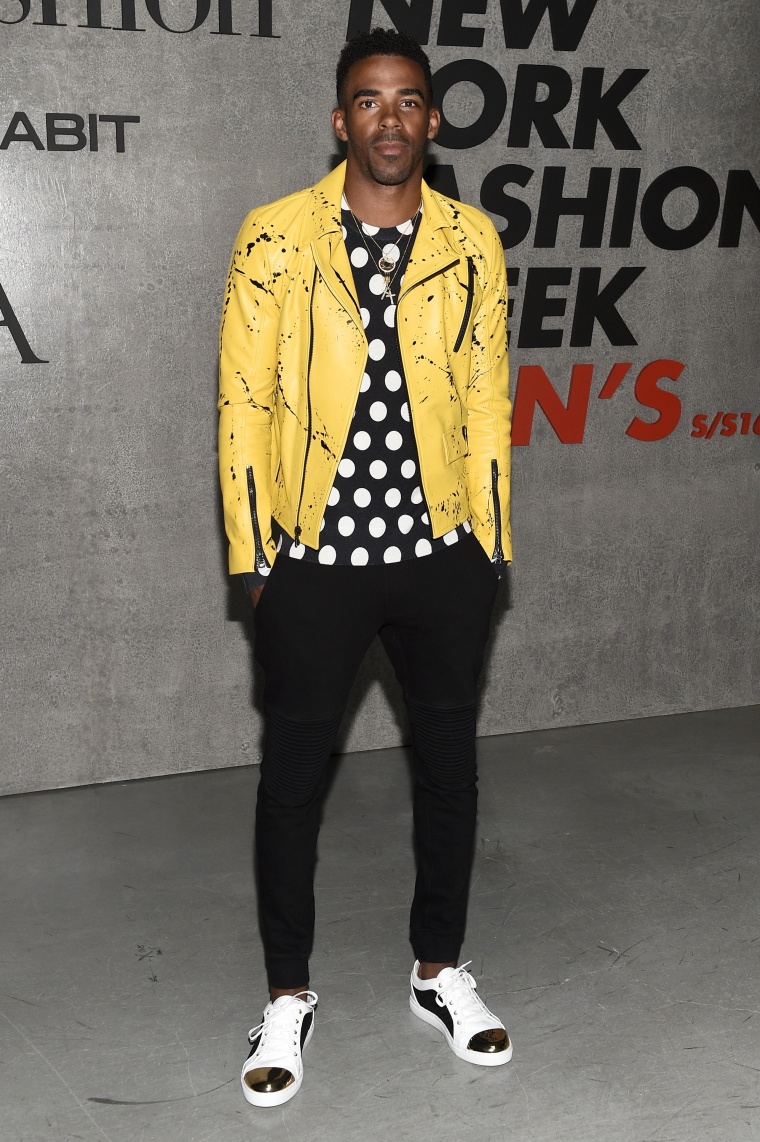 And Rudy Gay of the Sacramento Kings went graphic and low-key
NY Giant and NYFWM ambassador Victor Cruz went from comfy...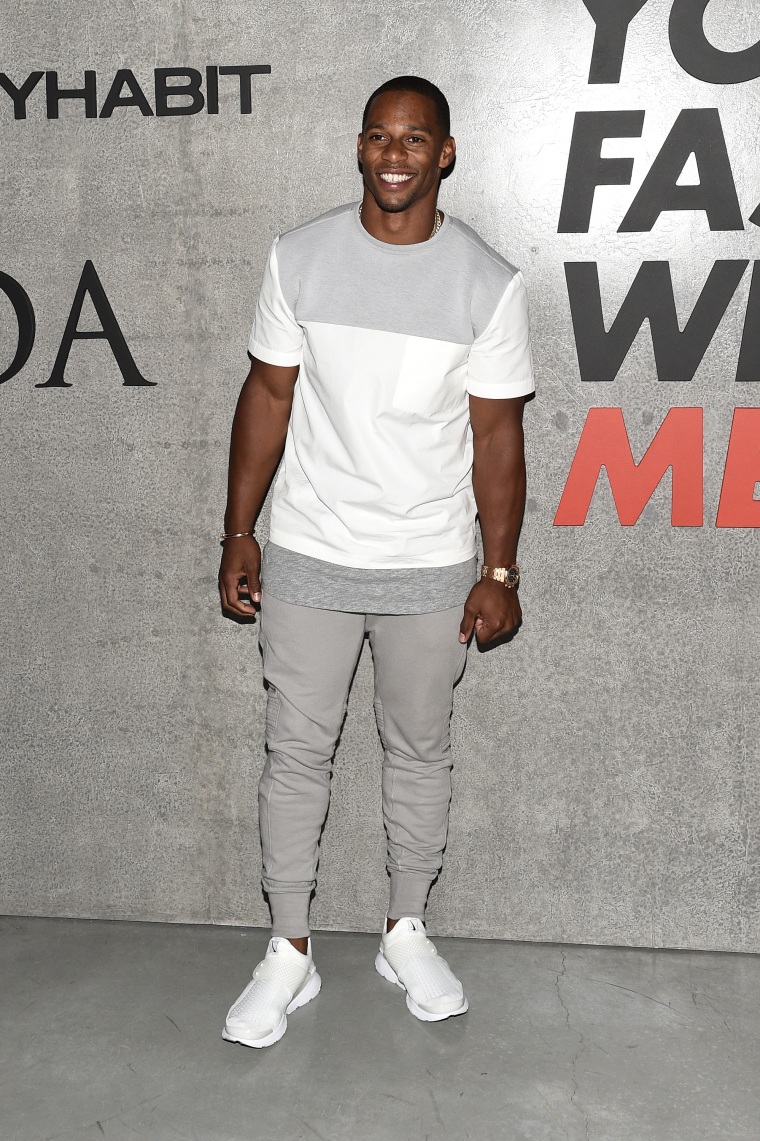 And then rocked a windbreaker at Ovadia & Sons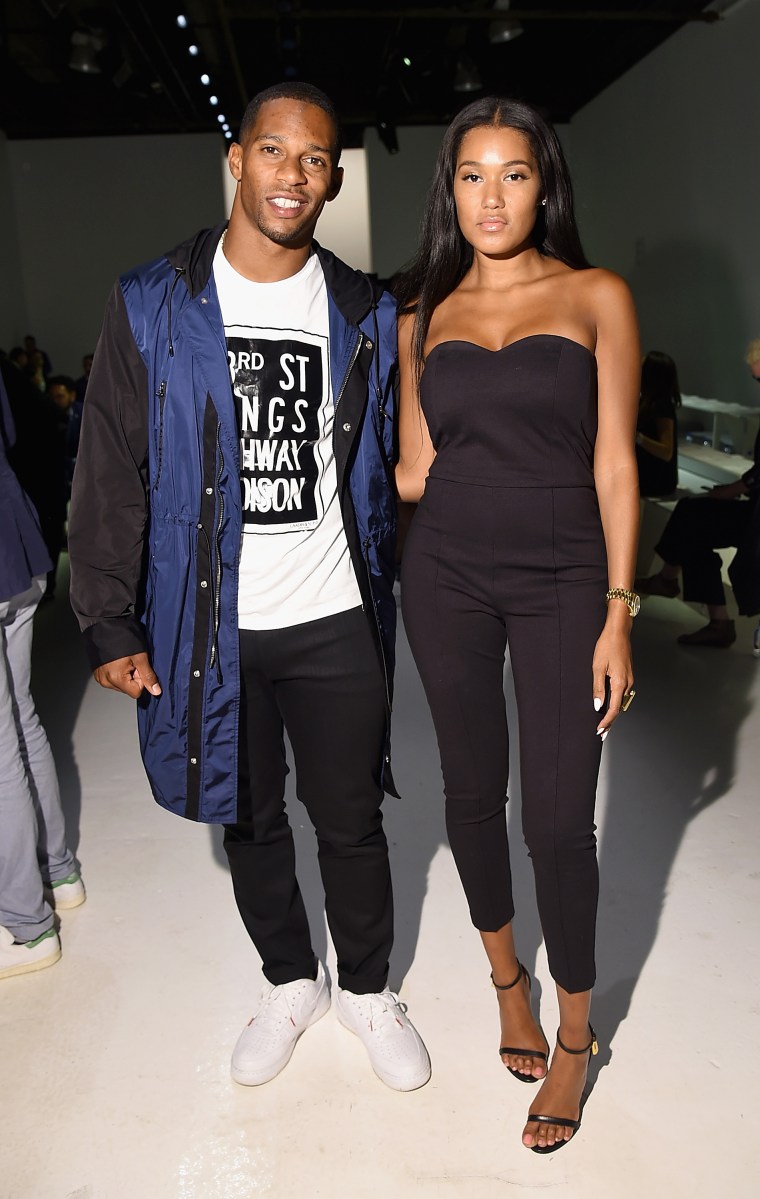 Before linking up with Amar'e Stoudemire and Tyson Beckford at Greg Lauren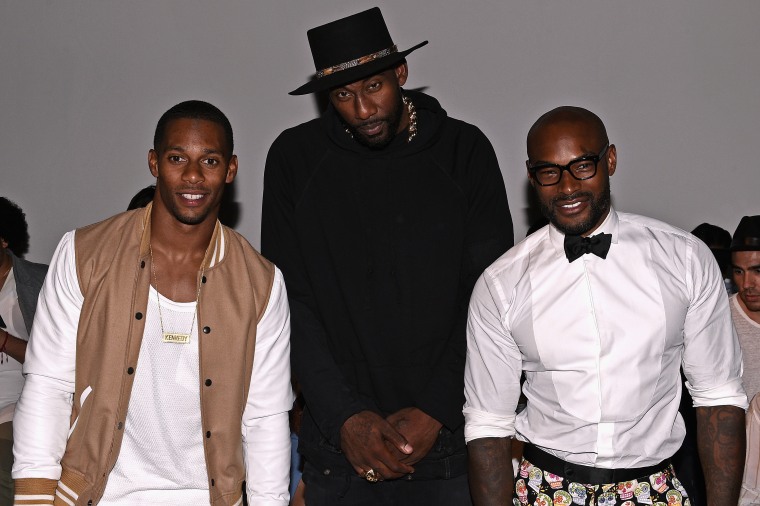 Dwyane Wade was omnipresent, speeding between shows in a Mercedes SUV. Here he is with R. Kelly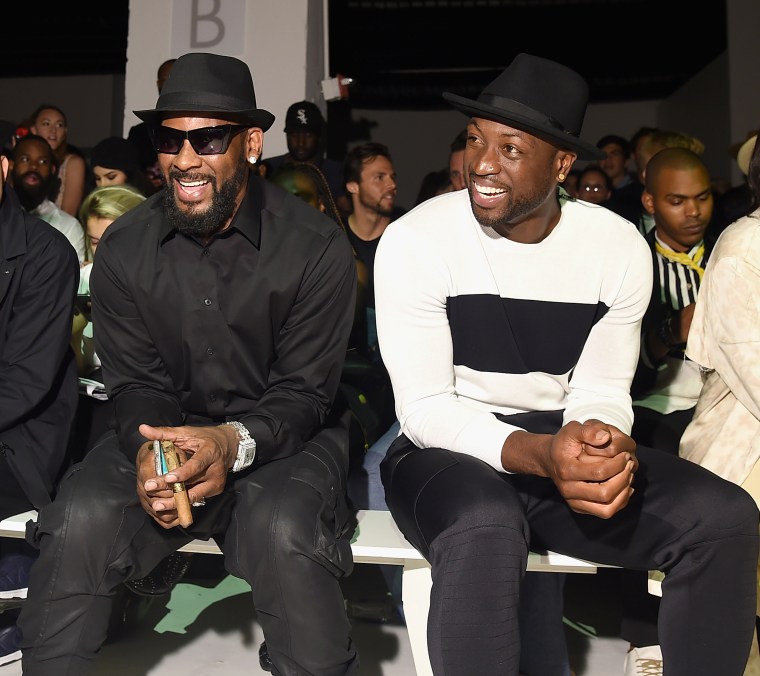 And accessorizing with wife Gabrielle Union and some very Virgil Abloh headwear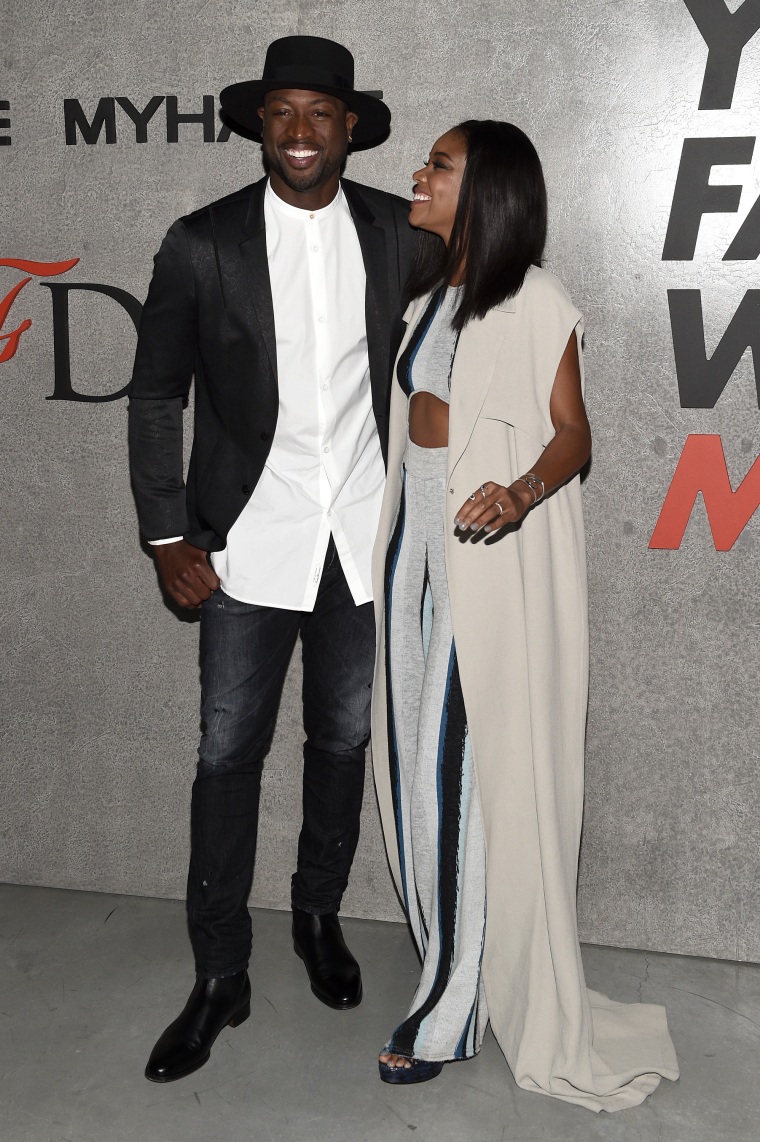 Which are apparently his go-to NYFWM staples
He was basically in the Thom Browne show, posing in a white button-down
For the Public School show, he changed into something a lil' more comfortable
And then cheesed with Dallas Maverick Chandler Parsons
Parsons was another NYFWM mainstay: here he is really feeling the Billy Reid presentation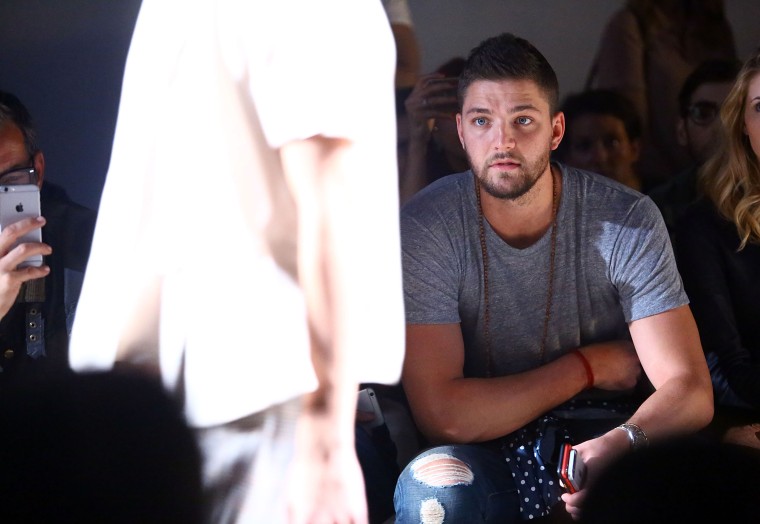 And in his full look: waist-length beads and distressed denim
Eventually, Wade changed into a pair of houndstooth shorts
And hung out with a fan and Swaggy P
To be honest, Nick Young kind of killed it
He looked like he was having a blast every moment of Fashion Week
And managed to dominate every group photo
But overall we're just grateful to the whole crew
For giving us the most attractive front rows of any fashion week, maybe ever