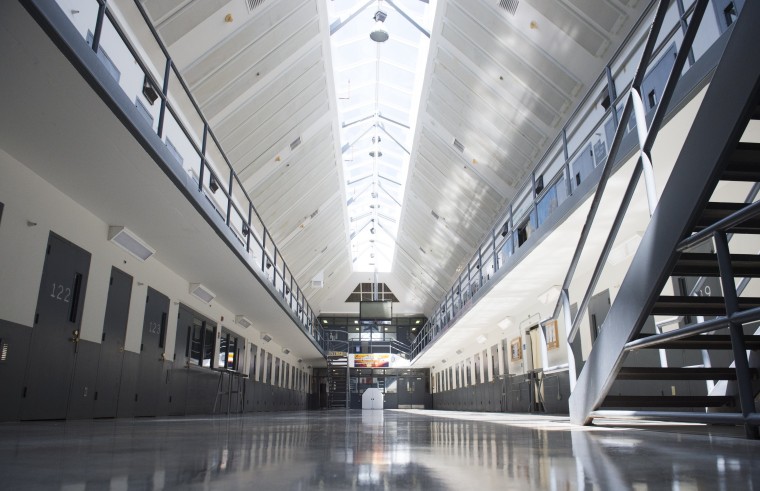 On July 13, Sandra Bland was found dead in her cell in Waller County, Texas. Just one day later, the body of Rexdale Henry, an activist and a member of the Choctaw tribe, was discovered in the Neshoba County Jail in Mississippi.
Henry, a 53 year-old who recently ran for a seat on the Bogue Chitto Choctaw Tribal Council, was arrested in Mississippi on June 9 "for failure to pay a fine." The Jackson Free Press reports that prison guards found his body at 10 AM on July 14. He was seen alive just half an hour before.
Henry's family is investigating the death with assistance from two Syracuse University law professors—Janis McDonald and Paula Johnson—John Steele, one of Henry's comrades in activism, and Diane Nash, who helped found the Student Nonviolent Coordinating Committee. McDonald issued a statement about their efforts. "At a time when the nation is focused on the terrible circumstances of the brutal death of Sandra Bland, it is critical to expose the many ways in which Black Americans, Native Americans and other minorities are being arrested for minor charges and end up dead in jail cells." Steele added, "Mr. Henry was a dedicated family man and the medicine man for his Choctaw community of Bogue Chitto."
The Free Thought Project reports that a Lakota woman named Sarah Lee Circle Bear was also found dead in prison in South Dakota this month. According to eyewitness accounts, Circle Bear was in pain and asked guards for help. They told her to "quit faking" and then transferred her to another cell, where she was found dead.
Earlier this year, Quartz.com reported a series of statistics about the disproportionate rates of Native American incarceration. Their data suggests that:
- Native Americans are incarcerated at a rate 38% higher than the national average, according to the Bureau of Justice Statistics.
- Native American youths are 30% more likely than whites to be referred to juvenile court than have charges dropped, according to National Council on Crime and Delinquency.
- Native Americans are more likely to be killed by police than any other racial group, according to the Center on Juvenile and Criminal Justice.
- Native American men are incarcerated at four times the rate of white men; Native American women are incarcerated at six times the rate of white women, according to a report compiled by the Lakota People's Law Project.
Check out The FADER's interview with Lakota rapper Frank Waln.