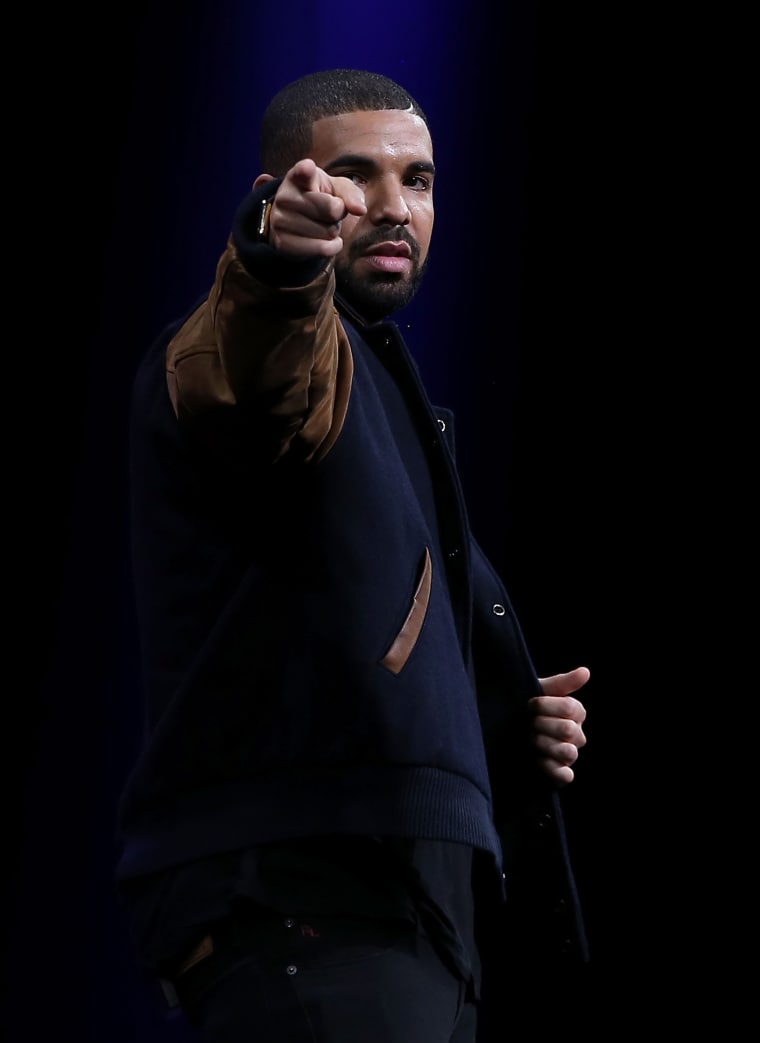 When I look back, I may be mad that I gave this attention/But it's weighing on my conscience Drake spits on his "Back To Back" freestyle, his second Meek Mill diss track since the Philly rapper accused him of not writing his own verses last week. Even more direct than "Charged Up"—which Drake played four times in a row on his OVO Sound Beats 1 show this past weekend—the track accuses Mill of having trigger fingers turned to Twitter fingers and asks, is that a world tour or your girl's tour? (referring to Nicki Minaj's Pinkprint tour, which Mill is currently on). Drake might be insisting I don't wanna hear about this ever again, but it seems pretty unlikely that this will be the last we hear on the issue. Listen below.
Update 07/29/15 9.49 a.m.: Several people on Twitter have pointed out that even the artwork is a shot at Meek Mill, as it's taken from the Toronto win against Philadelphia in the 1993 World Series.
Update, 7/29/2015, 2:40 PM: Joe Carter, the Toronto Blue Jays' player depicted on Drake's "Back To Back" artwork, is pretty excited about the track.
Joe Carter tweeted thanks to Drake for using his image on the rapper's latest Meek Mill diss track. "I have officially made it now!!!" Carter wrote. "Thanks to my man @drake. I'm honored bro."