Meet Leon Bridges, A Retro Soul Star For The Snapchat Era
In this week's GEN F, a 25-year old Texan reimagines '60s sensibilities.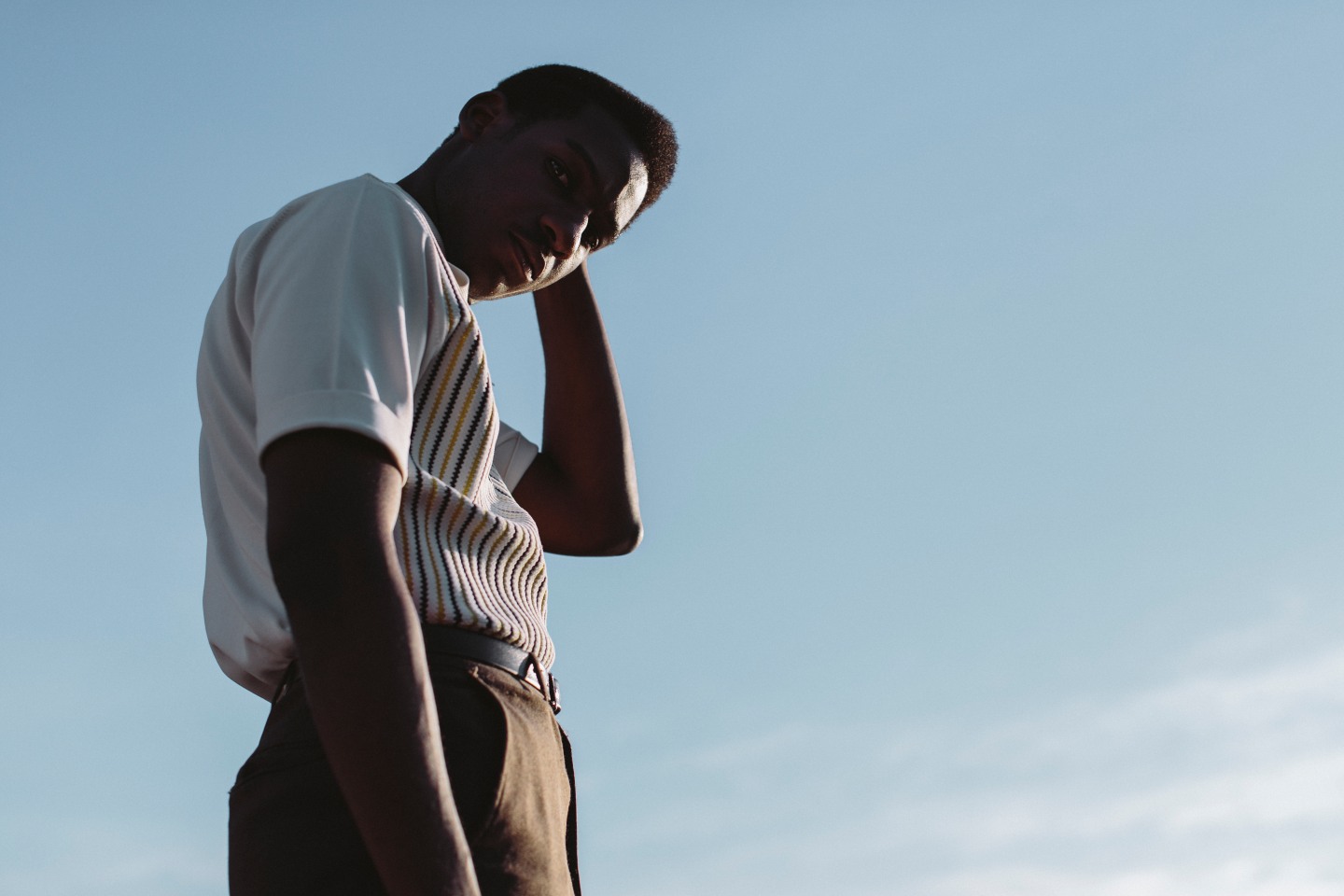 To understand what Leon Bridges is all about, you only need to glance at the cover of his recent debut album, Coming Home. The 25-year-old Fort Worth native poses in a dark cardigan and crisp, high-waisted slacks. The titles of his 10 songs, with names like "River" and "Twistin' & Groovin'," are printed in a dated serif font, hovering over his shoulder on a vibrant red background. The design is an unadulterated throwback, like a record you'd happily stumble across in your grandma's basement. And Bridges' lean and fluid tenor, which at its best brings to mind 1960s icons like David Ruffin or Sam Cooke, matches the aesthetic convincingly.
A few years back, after a friend heard traces of Cooke in one of Bridges' early recordings, the young Texan—fresh from studying dance in college (ballet, jazz, and modern)—dove headfirst into the southern soul catalogue. He quickly found his voice and mission in writing what he calls "classic music," seductive love tunes infused with gospel and doo-wop. Last fall, a gritty demo went viral on SoundCloud, prompting an old-school bidding war among major labels (which Columbia ultimately won) and bookings at SXSW, where Bridges took home the prestigious Grulke Prize for the best "Developing US Act." Having only recently quit his day job washing dishes at a Tex-Mex restaurant, he's now touring, frantically and for the first time, and trying not to let surreal experiences overwhelm him: "To think that a couple of months ago, I was staying around Fort Worth and playing for 20 or 30 people in the crowd, barely even that sometimes, and now I'm at the Rock and Roll Hall of Fame or the Met Gala or playing in front of 1,000 people? It's a big transition."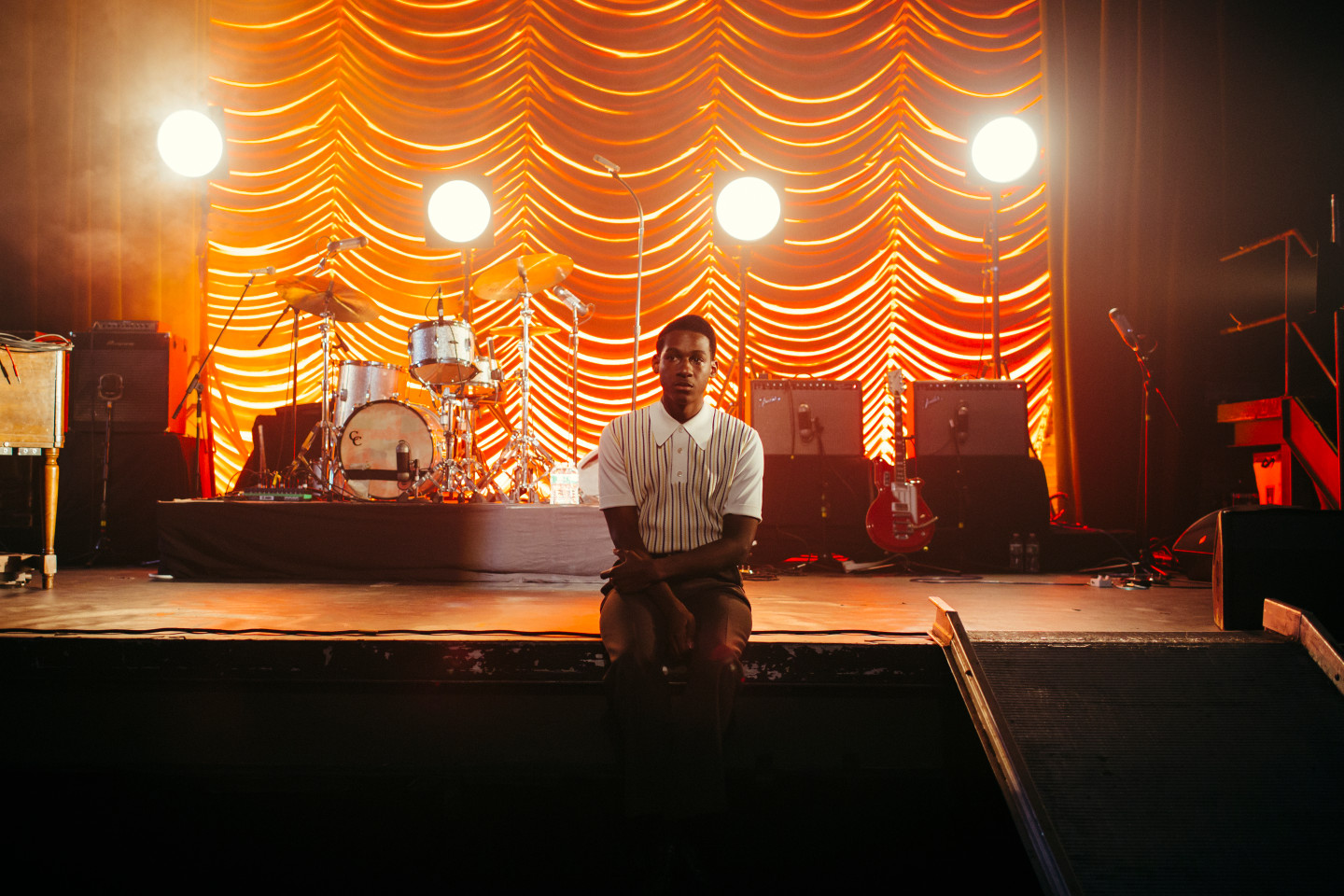 "I'm pulling from the past, but I think that people are going to definitely see the honesty in my songs."—Leon Bridges
Bridges' retro style even extends to his tailored wardrobe, which he deliberately modeled after dapper and self-assured Los Angeles street gangs featured in a 1966 Life photo essay. (He'd encountered the spread, recently uncovered and uploaded, online.) To some, the meticulous presentation will inevitably read as inauthentic. The singer is mindful of this possibility. "Sometimes I worry about coming off as gimmicky," he admits. "But I think the way I interpret it, I don't stick to strictly nothing but doo-wop. I'm pulling from the past, but I think that people are going to definitely see the honesty in my songs." Unlike other successful soul revivalists of recent vintage, Bridges distinguishes himself through tone. While Sharon Jones or Charles Bradley rip, Bridges floats, lingers. Never had much moneyyyy, he croons, on the track "Lisa Sawyer," written about his mother, but was filthy rich with the wealth you couldn't get from a dark casino or a lottery ticket.
Faithfully channeling an established sensibility is tricky. "I know people want me to live up to something," Bridges says. "They want me to be onstage screaming my lungs out. They have this expectation [of a soul singer]. But what does that even mean? I'm just here to show people my songs." Life is complicated, in other words, and Bridges understands as well as anyone the value in reaching back and simplifying. "It's a time that is cherished," he says. "And for the most part, a lot of people weren't able to experience that time. To see somebody bring it back, it's cool for them to go to a concert or listen to that song and connect with it, to step back in time for a little minute."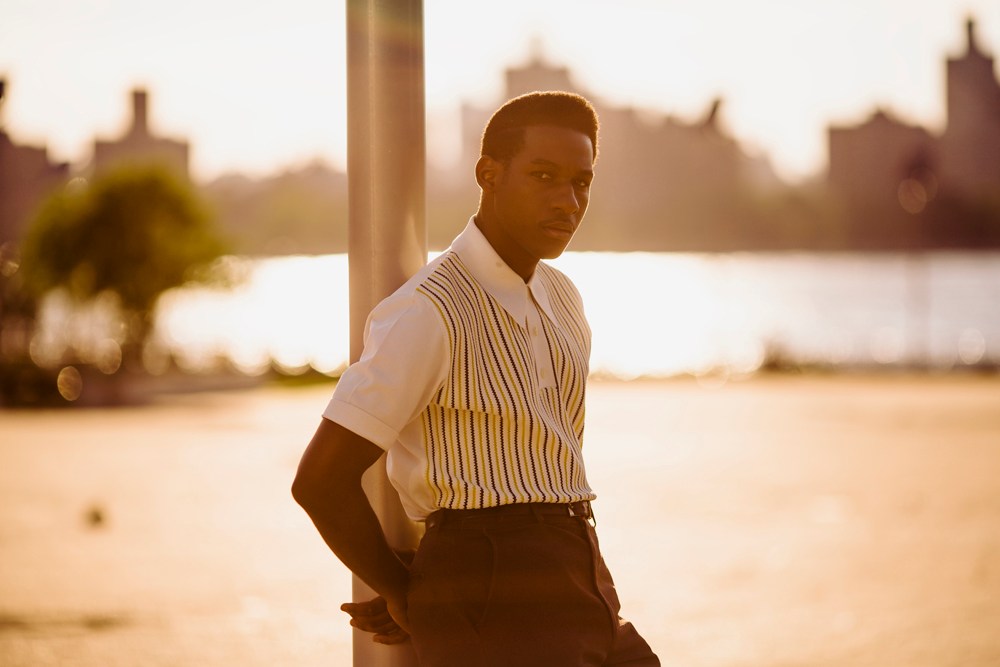 From The Collection:
GEN F