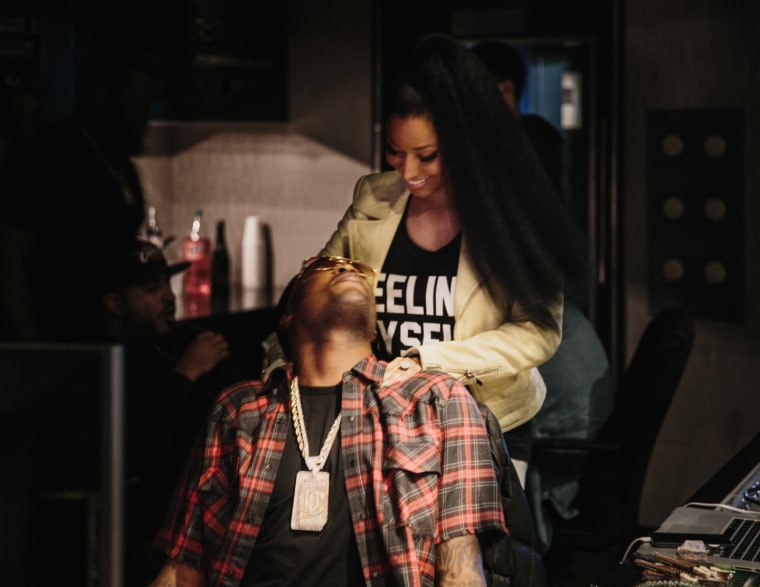 Billboard published a new interview with Meek Mill today. The conversation took place before Meek challenged Drake on Twitter last week, so there's no fresh information about the rapper's views on ghostwriting or Drake's pair of diss tracks. Meek mostly talked about his relationship with Nicki Minaj. Read highlights from the article below.
On the pressures of celebrity: "You want to be private with your girl once in a while. I would love to be able to just walk down the street by ourselves. Say my mom took a picture of me with no shirt on. I'm skinny—I got a little bird chest and a fat stomach. I can't really tell my mom not to take that picture, that I'm not trying to have that type of look in the streets."
On how Nicki outperformed him on "All Eyes On You:" "She killed me on that song, but I don't really care. When my girl do better than me, I still win. When I do better than her, she still wins."
On Nicki's track "Only" with Drake and Lil Wayne "She wasn't my girl then, but now she wouldn't even had did that."
On balancing romance with his tough image: "You can't be hard all the time, man. There's both sides to everything. What's wrong with it? Jay Z was a street rapper and he had a girlfriend."
On socially-conscious raps: "I'm scared to be political. You get too powerful and more people try to take you out. My son ain't trying to hear that his dad got put away because he was fighting for the country."
Revisit Meek's FADER cover story.