Mas Ysa Screams What Most People Can't Say
Thomas Arsenault ditched the city for the country, and took his baggage with him. But even when he's singing about heartbreak, it sounds like joy.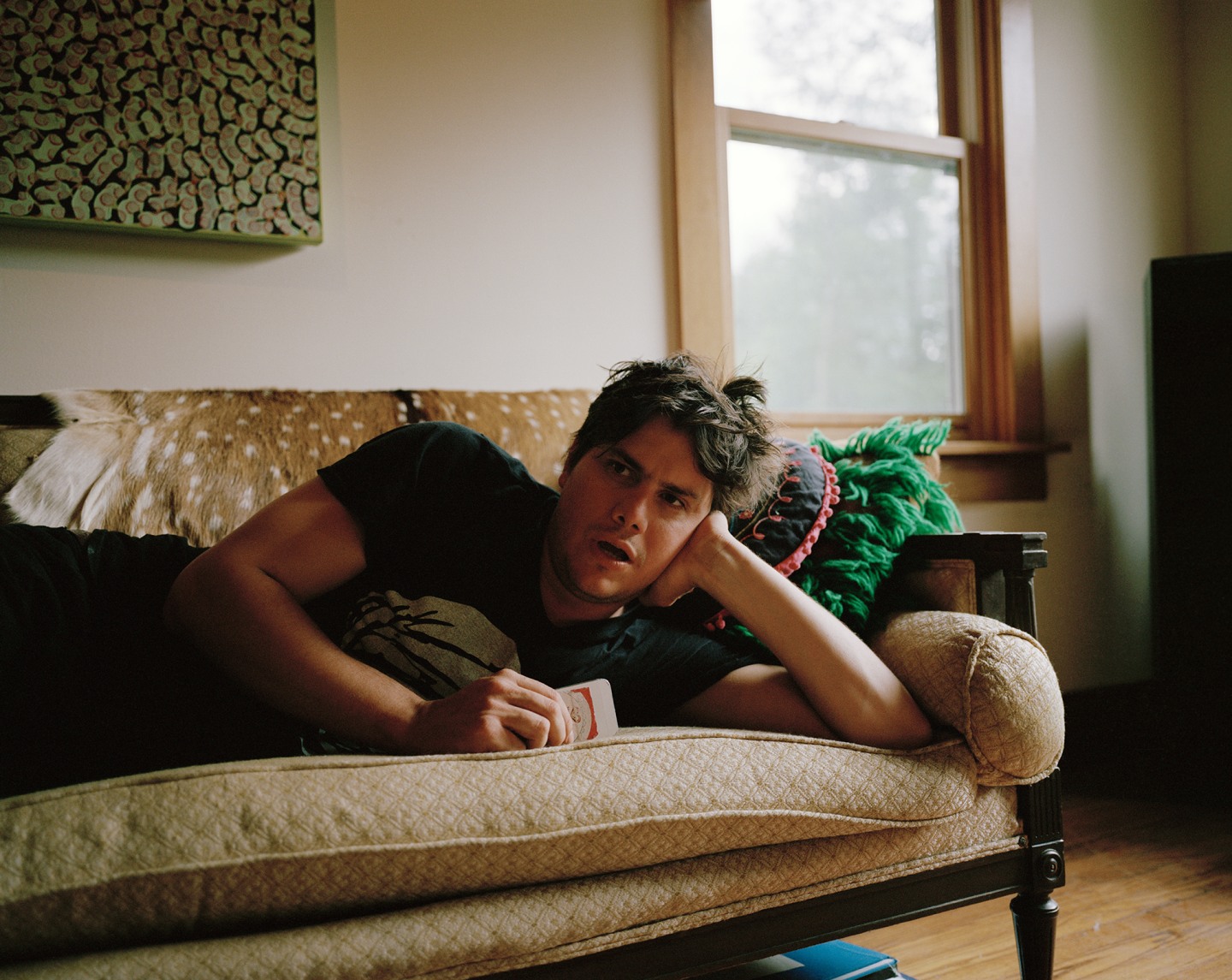 You've got to go through hell sometimes to get to heaven, which, in this reporter's case, is a two-day visit to a beautiful country home in Lake Hill, New York, right outside of Woodstock. That's where Thomas Arsenault, the musician who goes by Mas Ysa, lives and records. To get there, it's a $29, three-hour bus trip that leaves from a windowless basement in the New York Port Authority on 42nd Street, a place rivaled only by Penn Station in its ability to make you feel like a rodent scurrying out of the city. Before too long, though, Arsenault is greeting me at the bus stop in quaint Woodstock, waving like a dad and inviting me into his suburban Volvo for the drive to his house down a green country road. Surveying the land through dark sunglasses from the driver's seat, he tells me that Uma Thurman lives nearby.
The house is brown wood but grayed from age, filled with private little rooms with big picture windows. There are flowers on the stoop, spiderwebs on the outdoor beams, drowned flies in the shower, a stove to keep warm in the living room, and paintings on the wall. This is the hippie hideaway where Arsenault recorded Seraph, out this month via Downtown Records, a debut album comprised of dramatic songs with quaking drum kicks and lyrics shot through with enough heartbreak they're worth slowing down and paying attention to. Arsenault moved up here a few years ago with his girlfriend, Isabel—"Bel," as he calls her—part of a wave of New York ex-pats fleeing higher rents and shrinking space for creative work. The backyard slopes up into unkempt trees where Arsenault tells me wild bears live. Occasionally, Bel tells me, they come down to the house and rifle through the trash cans outside, sometimes bringing their babies along with them. One time, the couple pulled up into the driveway and saw a bear inside the unlocked house. "He opened a set of double doors," Arsenault says.
Today, Arsenault is the picture of earthy Woodstock cool. He's walking around the house barefoot, tan from a recent trip to Hawaii to film a video for the album, his preppy parted haircut in need of a trim. He's handsome in a mischievous way, like Huck Finn. And he's a happy host, offering me the last of the beer, cheese, and crackers he has in the fridge before I've even put my weekend bag in the guest room. He walks me proudly around the house to show me mementos, like a table in the kitchen that his dad built and a ripped-up white T-shirt that lives on a hanger in the guest room; he says it's a gift from a sculptor friend. He takes me upstairs to a studio he built, but it's such a tangle of wires that he's reluctant to let us hang around too long. He never turns the light on, but he does show me the tub of psychedelic mushrooms he's storing in a closet in the corner.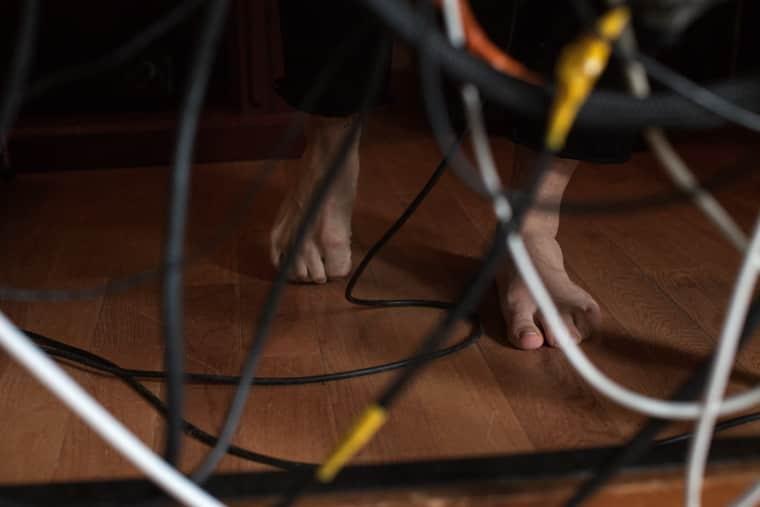 Seraph is filled with digital sounds that feel lived in and rootsy, just like this house: there are castanets, pretty major chords, and jingling synths as lovely as the wind chime that sits outside his front door. Where the album seems to differ from his sweet little home, though, is in its content: the lyrics are rough, regretful, and, at times, self-loathing. Arsenault sings—brays, really—about things that most people don't like to deal with. "Margarita," the second track on the album, sees him professing his love for his mother while also begging her not to leave him. "Gun" contains a threat to an ex, or her new boyfriend, or both. There's a song called "Sick" and there's a song called "Suffer." It's emotion as art, and some moments are almost overwhelmingly gut-wrenching: It's not with love you rip the child to pieces/ And crush his little voice inside your broken heart, he sings on "Sick." What's the point of trust? "These songs are the worst impulses I have as a human," he'll tell me later.
Before his time upstate, Arsenault was living in a cheap shared loft space located in the same Williamsburg building as the defunct venue 285 Kent. He built a community around the spot—Teengirl Fantasy's Nick Weiss and Logan Takahashi, Gang Gang Dance's Tim DeWit, Laurel Halo, and Light Asylum's Bruno Coviello all lived there for spells, in cubbyhole-like spaces illuminated by exposed bulbs—and a state-of-the-art studio for his friends to record in. "Pretty cozy for a noise loft," he remembers. Arsenault was a committed gearhead, amassing an enviable crop of equipment with money from a day job at an advertising firm cutting commercials. How to Dress Well, Blondes, and even Lena Dunham—a friend from his Oberlin College days—all worked on projects there. "I did the audio work for Lena's first movie there, Creative Nonfiction," he remembers. "And she paid me with a bottle of wine." This is the period when I first met and became friends with Arsenault; I lived close by, and he was an inescapable presence in this little corner of the Brooklyn underground, a beloved, jovial, hard-partying fixture who bear-hugged strangers and bought shots for everyone he could at neighborhood bars like Zebulon, an important gathering place for Brooklyn musicians that has since closed due to rent hikes. He performed live in a number of collaborative projects and recorded some of his own music under the name Ablehearts, a primordial precursor to Mas Ysa that combined glistening beats with wispy, incomprehensible singing.
During one cold winter, not long after Hurricane Sandy, Arsenault and his roommates were quickly and forcefully evicted from the space. "I heard a knock-knock-knock at the door," he says. "And it was City Marshals telling me to leave." (Arsenault says the landlord wanted to sell the building, though, as of this writing, it's being rented out by Vice). Exiting the space was a blessing and a curse, as it led him and Isabel to the Lake Hill house. His community was dispersing, priced out by new condos or getting older and moving on, and, on the cusp of thirty years old, he wanted a little peace.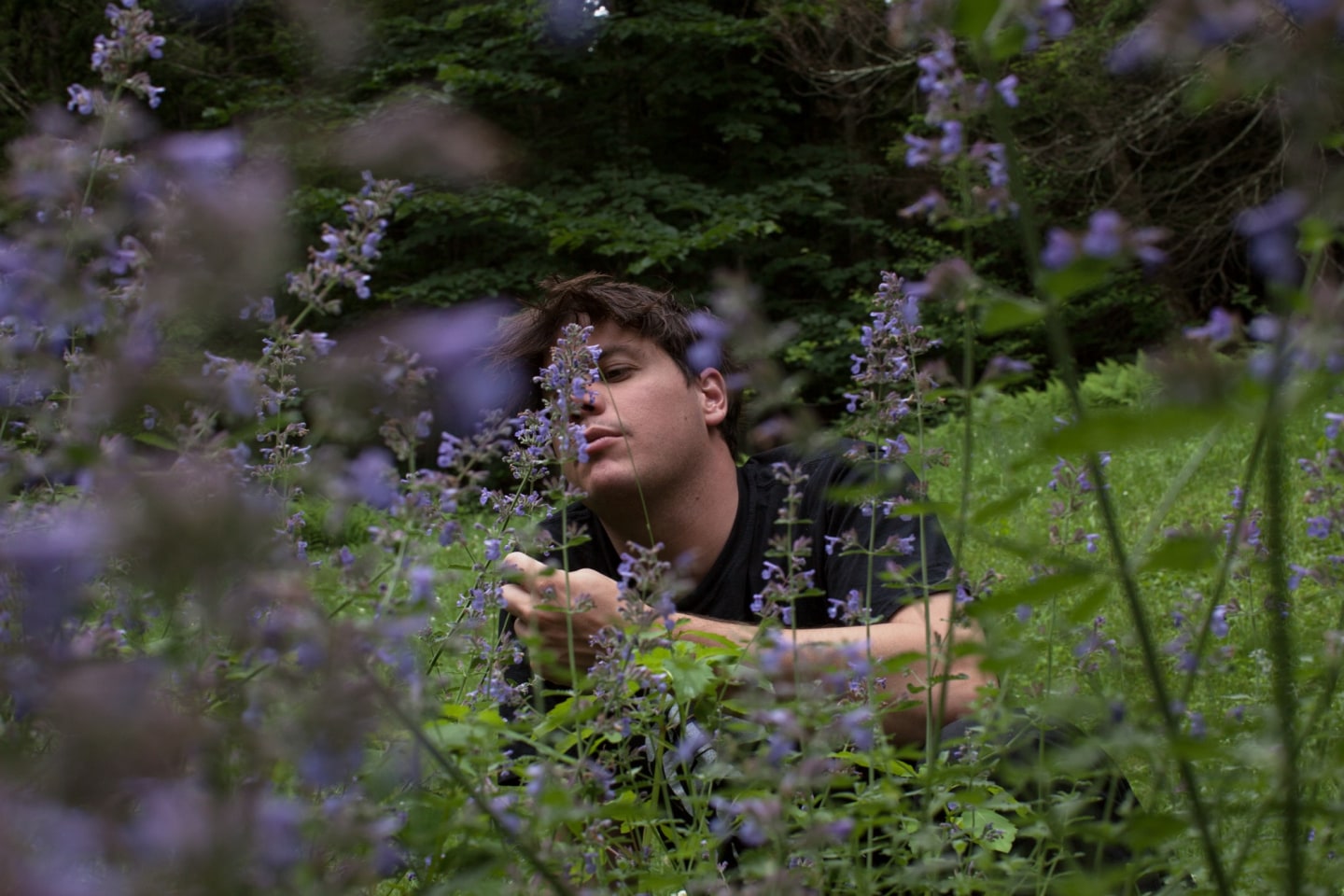 "All you're getting at is that I have secrets. Well, yeah. But I don't really tell myself them."
It is quiet up in Lake Hill, but Arsenault has maintained a scattering of his old creative scene up here; his longtime friend Zeljko McMullen, who records under the name Wish and started the pre-285 Kent venue Paris London West Nile, lives just a couple miles away. Someone is nearly always up here crashing with them, and right now, it's a friend from the Big Island of Hawaii, Kalika, a blonde with shiny eyes who runs a New Age creative consulting firm. Arsenault still misses his old studio, but Lake Hill has afforded him ample space for making music—in addition to the studio upstairs, there's an entirely separate rehearsal shed in the backyard. There aren't any neighbors close enough to file a noise complaint, and a canopy of green leaves absorbs the sound anyway—he just screams into the trees. "Even if Bel is sleeping and I don't want to wake her up," he says, "I can go back there and yell."
From the moment I arrive in Woodstock, Arsenault is as chatty and charismatic as I've always known him to be, chronicling his past life in Brooklyn like an uncle imparting old war stories. But when I turn on my tape recorder, he immediately, albeit sweetly, redirects my line of questioning. He doesn't really want to talk about his relationship in this interview, he says, and besides, the songs aren't about his current life. They're some amalgamation of past experiences and paramours. "A lot of my writing is waiting," he says. "If I'm still living in it, I can't talk about it. I have to wait to be separated from the thing." Throughout our time together, he flips between overwhelming openness and total privacy, spinning giant yarns about big things that have happened throughout his life, then being fiercely protective about some of the small facts that inspire his lyrics. Certain subjects are easier to sing about, he tells me over and over, than to understand.
Still, it's impossible to divorce Arsenault's life from his music. That might be true for all artists, but it's especially so for one who writes lyrics that read like diary entries or old poems ripped from high school yearbooks. Arsenault spent his early years in Canada—his mom is Ecuadorian but met his Canadian father while in school—and moved to Sao Paolo, Brazil in his early teens, so that his father could work a corporate job. "It wasn't Trump shit," he says. "But my dad worked a CEO job for a handful of years." It's there that Arsenault first got into music, specifically the kind of electronic music that was played at Brazil's big night clubs. "Brazil was so dangerous that I'd even tell my mom what club I would be at," he says. "The gay clubs had the best music."
He first started making music in high school—trip-hop, techno, drum & bass—inspired by the sounds and thrills he found there. "I was at a rave in Brazil, and this guy offers me LSD, and he had bloody hands," he says. "We walked deep into the favela, and he had a dropper of acid. I was scared out of my mind, but that was exciting for me. He told me to get on my knees so he could blot it, and if cops come, we'll just pretend we're hooking up. But here I was, a little gringo in a favela, doing LSD. And then I went back to the rave and had a pure religious experience. That dwarfs me being unsafe at any moment."
He went on to study John Cage and other avant-garde classical sounds at Oberlin College's Conservatory of Music, but it was in New York that he first started putting words on top of his electronic compositions, forging a signature sound that blended Brazil rave, the college conservatory, and an ear for the kind of confessional lyrics preferred by seventies folk artists. "I'm very much an electronic music producer," he says. "But I always had a disparity where I basically only listened to John Prine and Van Morrison. And that's the stuff that just feels good."
Arsenault is an odd dichotomy, a person who will bare his sharpest emotions right there in a song but will easily clam up if I implore him to tell me more. On "Margarita," the fateful song about his mother, his lyrics could easily be interpreted as being about her eventual death: Don't you leave us too young, he hollers over and over. He mentioned to me earlier that when he was younger, his mother was in a metabolic coma for some time after a routine surgery went wrong, but when I ask him about the track, he says that it isn't that deep. "I never thought of it about singing about her dying," he says, obliquely. "It's not an Oedipal thing—it's probably an Oedipal thing. What am I saying? It's not about sex, though. The refrain—Know me now/ Know my love—it doesn't have practical meaning; it just feels right to sing. I don't know if I'm singing it to a love interest, my mother, or if my mother is singing it to me." I press him harder about the kind of interior pain that might inspire music like this, but he's not budging. "All you're getting at is that I have secrets," he says. "Well, yeah. But I don't really tell myself them. Maybe in five years," he says, then clarifies: "I'm mostly flailing at beauty, love, shared experiences."
Perhaps the real reason why he can't discuss the despair is because, when it beams out of him, it feels so much like joy. A few weeks later, during his record release show at the Williamsburg venue Baby's All Right, it's clear that he is in total ecstasy singing these songs, even the most depressing ones. The crowd at the show is a mix of music industry insiders and electronic music kids just looking for a release, and Arsenault provides it, silhouetted against a backdrop of bright lights, whipping his wet, sweaty hair around on stage like the handsome Beast from the Disney movie. He introduces one of his songs as reminding him of the movie Jumanji and tells jokes between singing. There is even schmaltz: he performs as his encore an original track that samples the saccharine, beautiful piano of the Counting Crows song for the movie Cruel Intentions, "Colorblind." "You know how embarrassing it is to be this emotional in a room full of people?" he says laughing, sipping what looks like scotch straight from a tumbler. He's an instant hit. Even Diplo likes him: the night of the show, the party DJ issues a tweet: "mas ysa." No other words necessary.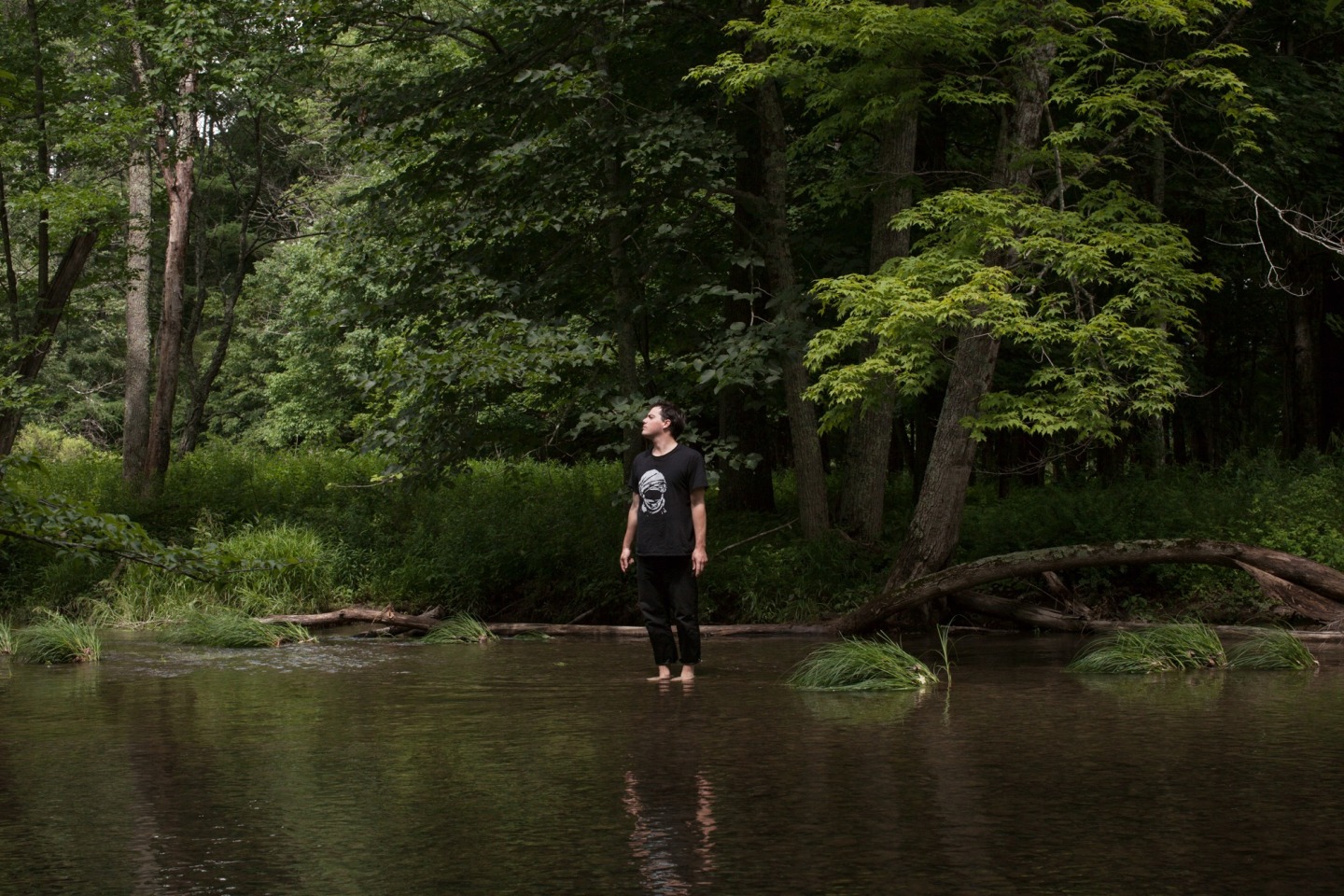 Back in Woodstock, after a dinner of pepperoni pizza and red wine, Arsenault, Kalika, Isabel and I are talking on the deck in the dead of night. It's quiet, and, without lights, we can't see each other that well. Someone brings up the bears in the backyard. Kalika tells a story she had heard from years ago about a bear who ate a child in a stroller around here, but reassures us that that hasn't happened in a long time. I ask Arsenault and Isabel if it's ever scary being up here in the solitude. Arsenault says that when they first moved here from the city, Isabel dropped him off and then had to go back to New York for work, without knowing when she'd return. He had no phone, and the eerie silence made him a little paranoid with the sensation of "being watched." He jokes about buying a gun for protection; Isabel says she's stopped watching horror movies since living up here. The same pitch-black solitude that felt calming just five minutes prior now feels unnerving. After dinner, the girls leave to take a shower, but before Kalika is gone, she asks Arsenault to tell me the story about the fight he got into while he living in the loft on Kent Ave. They nod at each other, with an insider's acknowledgment of this story's importance in Arsenault's life.
The girls gone, a tequila bottle somehow materializes. Arsenault swigs from it a few times, then hands it to me and begins to tell me about one of the real reasons he had to get out of New York. It happened the night of his 28th birthday. Arsenault had gone going out drinking with an old friend of his who was staying at his loft; after going to bed, he was disturbed by the sound of his friend having an aggressive conversation with some other guests at around 3AM. "I woke up and came down the stairs on the way to the bathroom and shot him a dirty look," he says. "I had just my pants on with no shoes or shirt. He's a big guy—he jumped me from behind and punched me in the side of the head and grabbed me by the back of my head and fell with me on to the concrete, and I broke my hand and my nose. My tooth came through my lip and my big toe was ripped off my foot."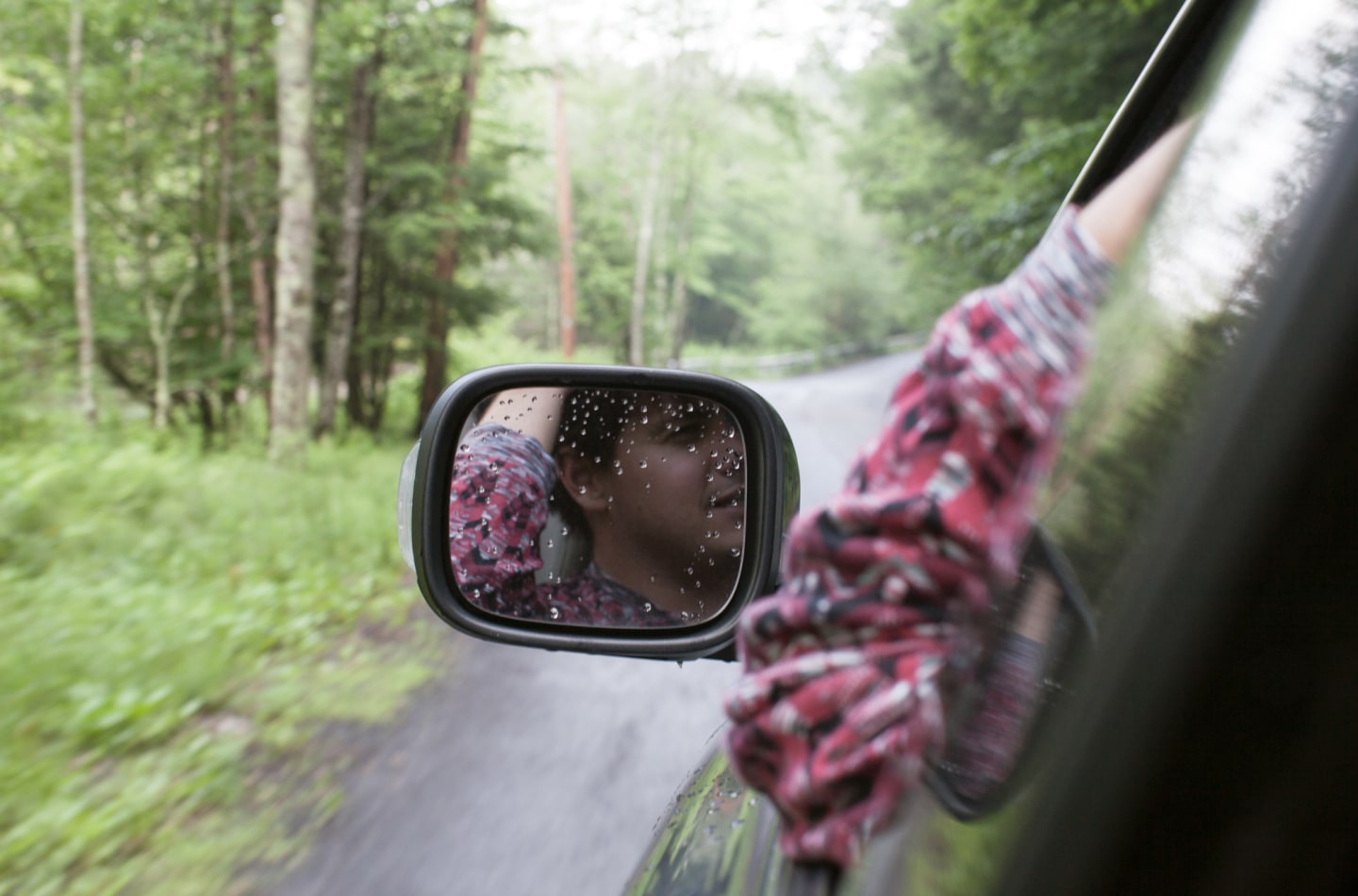 Arsenault had to have four reconstructive surgeries to fix the damage, and says he will probably be dealing with the repercussions of the incident on his body for a long time, if not for the rest of his life. Surprisingly, he doesn't seem that mad. "We totally got through it, and when I go to L.A., he's who I stay with," he says of his friend. "I love him to bits and pieces. The level of damage he had inflicted on me was not proportional to what he was intending. It came across a lot more brutal. Why was it directed at me? I think [because] of the wellspring of love and acceptance we have for each other and all the stuff we've gone through." Still, he says the fight provoked some deep self-evaluation. "It was pretty rough," he says. "That was the bottom, bottom, bottom for me. That really set me straight and made me a little more careful with these bags of blood and bone we walk around in."
On Seraph's very last track, a quiet song sung over acoustic guitar that sounds like Elliott Smith at his best moments, Arsenault opens the lyrics by singing these words: Don't make the same mistake/ That I made long ago. But hearing him talk about even the roughest moments of his own life, it's impossible to think he'd have done it any other way. Whatever his songs are about, what defines them—and Arsenault—is passion. It's a word Arsenault uses frequently when describing his work, and something he says is a "Latin thing," but seems uniquely his, too. He's a loving, generous, outsized person; a guy proud to build a studio just so he can invite half of Brooklyn in to record, who loves to be the center of a family of larger-than-life figures—even the ones that cause him pain.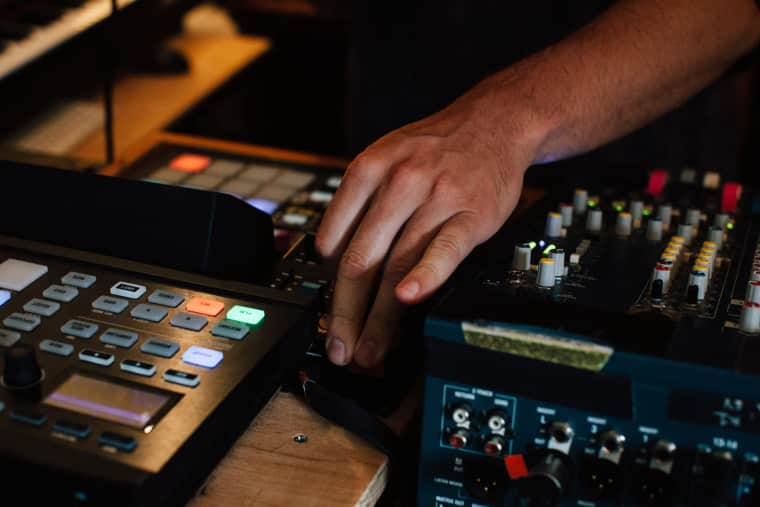 The next morning, Arsenault is rehearsing in the small shed behind the house. I'm bleary, but he seems bright, cueing up the drums for a cover of Lower Dens' "I Get Nervous" that he's planning on doing for tour. He futzes with his signature vocal effect, which uses delay and wetness to give his voice that signature goat-like howl. Lower Dens' original is soft and subtle, and he's trying to figure out how to be extreme, like he always is, but calm at the same time, like Lower Dens. "My preferred mode is screaming," he tells me with a grin.
In the studio, Arsenault shows me a custom rig he built and programmed so he can recreate everything live exactly how it sounds on record; he's even embellished it with a hand-painted guide, with different neon-colored symbols for different sounds. For such an emotional rollercoaster, Seraph is surprisingly simple, dotted with the same synth sounds throughout and a consistent, stuttering, sense of melody and tempo. Often during our time together, he talks a lot about the importance of limits, perhaps as a way of focusing the tremendous, and sometimes unruly, energy he possesses.
A sense for limits is the best theme I can come up with to describe Arsenault's current life: he's still the hellraiser from Brazil, the brawler from Brooklyn, but up here, there's only so much trouble he can find, and that leaves lots more mental energy to work on the music. "I went through a really intense six-month period in New York where I was a little prone to bar-fights," he says of his life before his move upstate. "And there were some head butts here and there." The next day, he'll make a joke about Jekyll and Hyde, the famed Robert Louis Stevenson story about a man with a split personality that flips uncontrollably between light and dark. In Lake Hill, the beast visits less. Arsenault tells me repeatedly he's trying to drink less, too. "I've left the last five parties around here with my shirt off," he says laughing. "But now, a party might just be five or six people. I worry about so many things, but only when I've gone two days without singing. It's the singing that is satisfying."
And singing is exactly what he's doing during our last hour together. Out in his shed, he starts to practice "Shame," and it begins to rain. He's left the door open, and water is creeping into the rehearsal space. I notice that some of the electrical wires from his equipment are sitting in puddles. I ask him if that's dangerous, and he shrugs. The earliest parts of the song are mellow, and he sings restfully, the beat jingling in quietly like bells. Suddenly, his head drops, and everything goes quiet for a little over a second—this is Arsenault's pretty, precious version of an EDM drop, used to boost the drama of the song's climax. It works. As soon as the beat kicks loudly back in, so does his voice, and his eyes finally open. He starts to yell. By now, he's beginning to sweat. And as he's shouting This is shame with wet hair and a pink face, I realize that he never seems happier than he is when he's singing about all the things that are hardest to say.