J. Cole Is The Mortal God His Fans Can Believe In
Examining the special bond from the rapper's Madison Square Garden show.
The last time J. Cole was at Madison Square Garden was to celebrate his 29th birthday at the Theatre in 2014. That night, he swore that he would perform at the famous arena the next time he returned to New York. Fast forward to Tuesday, August 4, and the rapper managed to sell out the entire venue for his Forest Hills Drive Tour with Big Sean, YG and Jeremih. And although Cole was ready to perform at one of the most famous venues in the world, the MSG staff might not have been quite as prepared—some fans nearly got into altercations with the police as they entered and some of the VIP guests in the audience like Raven Symone, Lil Mama, and Hot 97's Peter Rosenberg had a hard time getting in the door.
But regardless of wait times or ticket status, everyone was there to see J. Cole.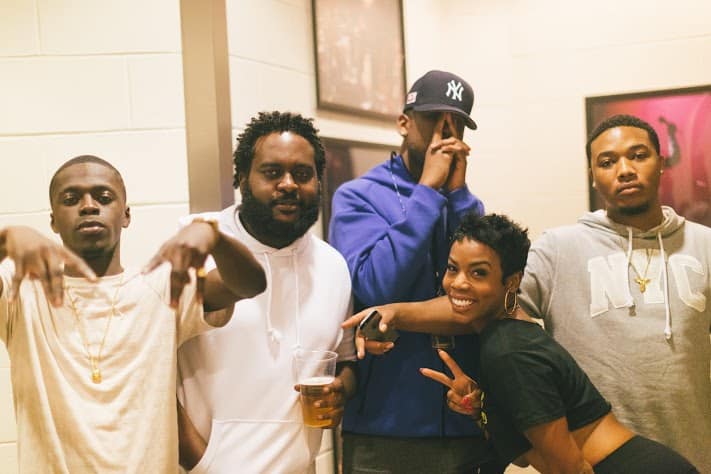 Ask any of J. Cole's fans why they like him, and most of them will be at a loss of words. Take best friends Christian and Miguel, who were wearing matching Cole jerseys at the show. They have followed the rapper since the beginning of his career.
"We've seen him at the small venues," Miguel said. Christian jumped in, "and those venues are fucking lit, but this is the big, big venue. MSG is huge, there's gonna be thousands of people."
The rest of their squad didn't come prepared with official merchandise, but they were just as hyped for the night. Whether this was someone's third or sixth J. Cole show, they recognized the significance of this pivotal moment and they wanted to be a part of it.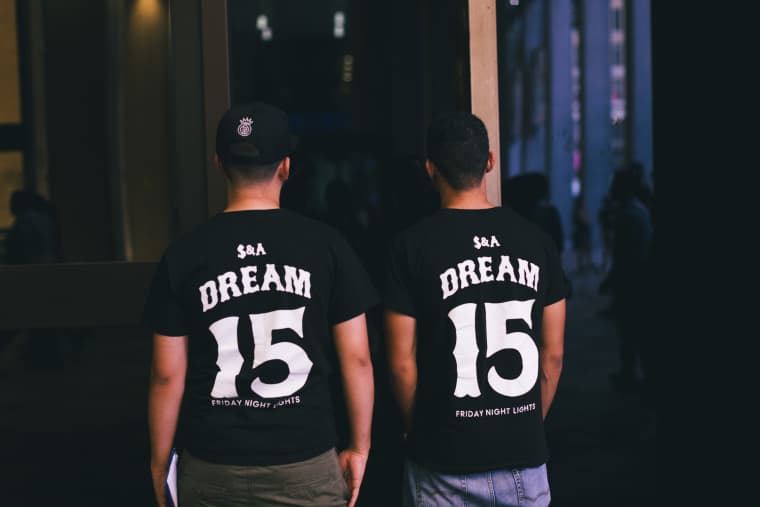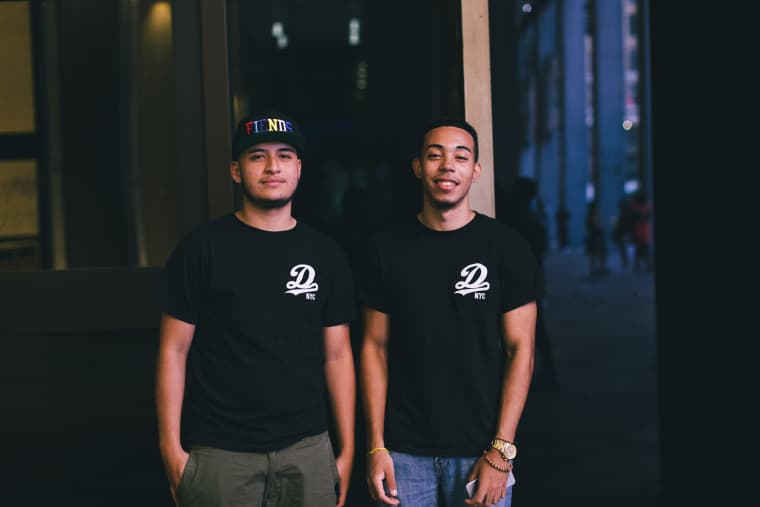 Fan after fan told The FADER that the key reason they love J. Cole so much is because he's so relatable. Andrew, a timid high school student, personally found a deeper connection with the rapper on the topic of fathers. "I feel like he actually takes his time with his music," said Andrew. "I feel like he doesn't just throw it out there, he reviews it before he puts it in his albums or releases it."
Miguel, a fan who was showing off his tattoo of a lyric from "Love Yourz" stressed the importance of Cole's human side. "I can relate to him very much all the time," he said. "Ever since I heard the first mixtape. Right then, I knew that's my favorite artist."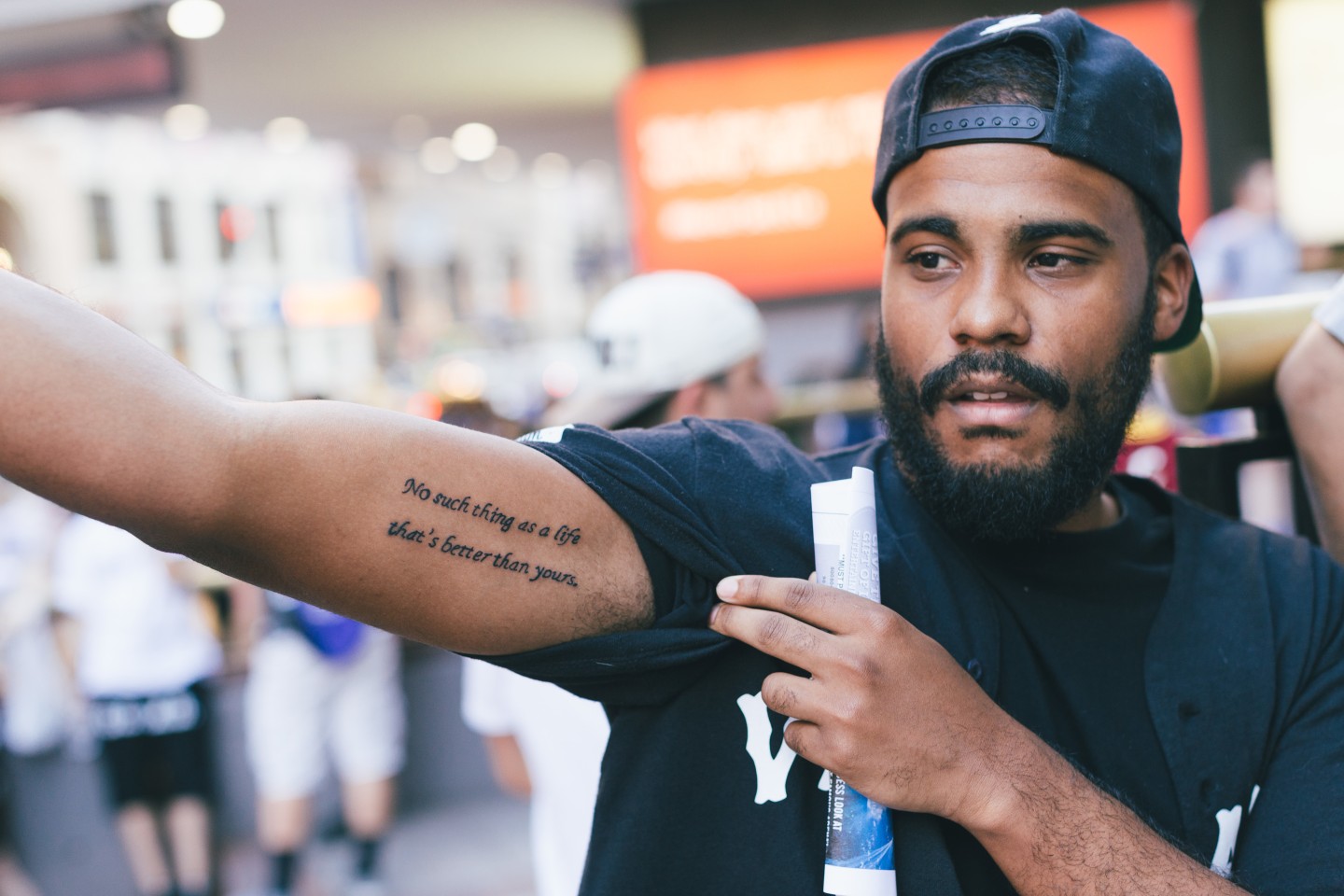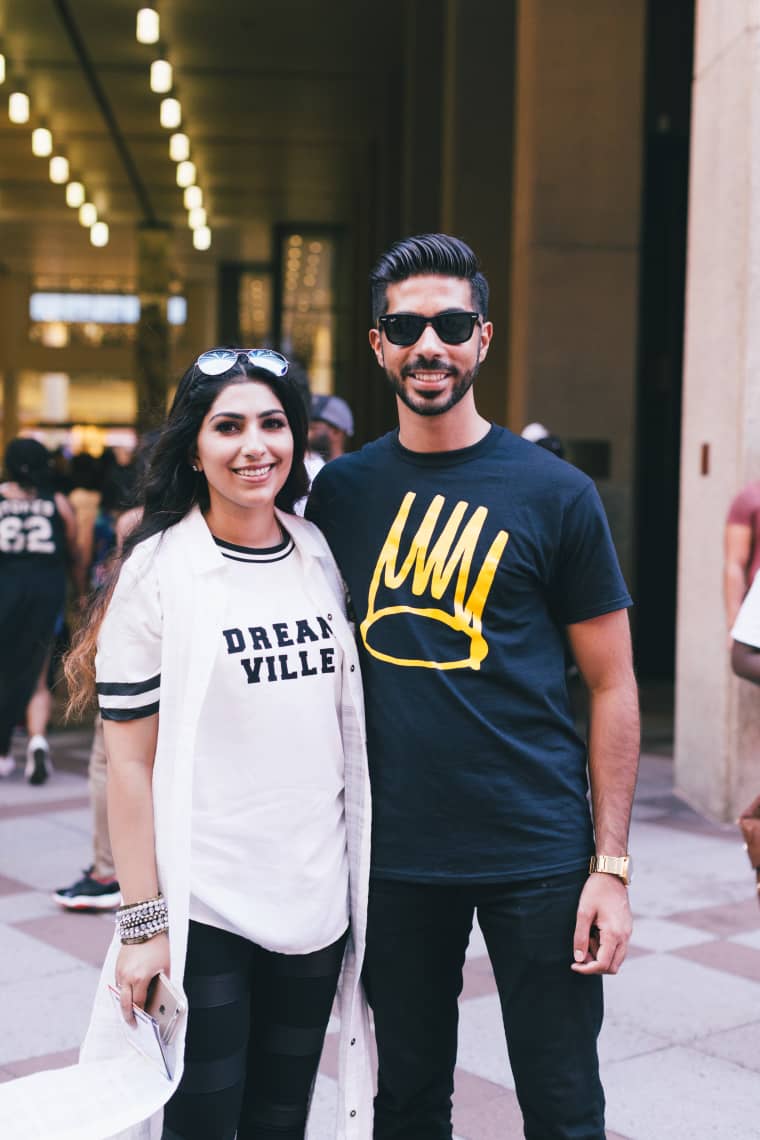 J. Cole is more than someone that his followers strive to be— he is someone that the Dreamers all look up to. This is a man who has funded a fan's college tuition, surprised fans at their houses to play them his new album before it came out, and turned his childhood house into a rent-free home for single mothers. His outreach to fans extends to his tours—some tickets for his Dollar And A Dream Tour cost fans $1 and came with a meet and greet package. He's not trying to be anybody's god, his intent is to set a better example.
That said, the Dreamers are a family. After Big Sean's set came to a close, the crowd started breaking out into a dance frenzy. Someone from one section in the stands would be singled out and then the entire crowd would cheer them on as they danced until someone else gained their attention. It felt like a house party, that is, if the house were a gigantic stadium with thousands of people going crazy. This went on for a solid ten minutes until the black curtains dropped and J. Cole emerged from the darkness, opening with the appropriately titled song, "Intro."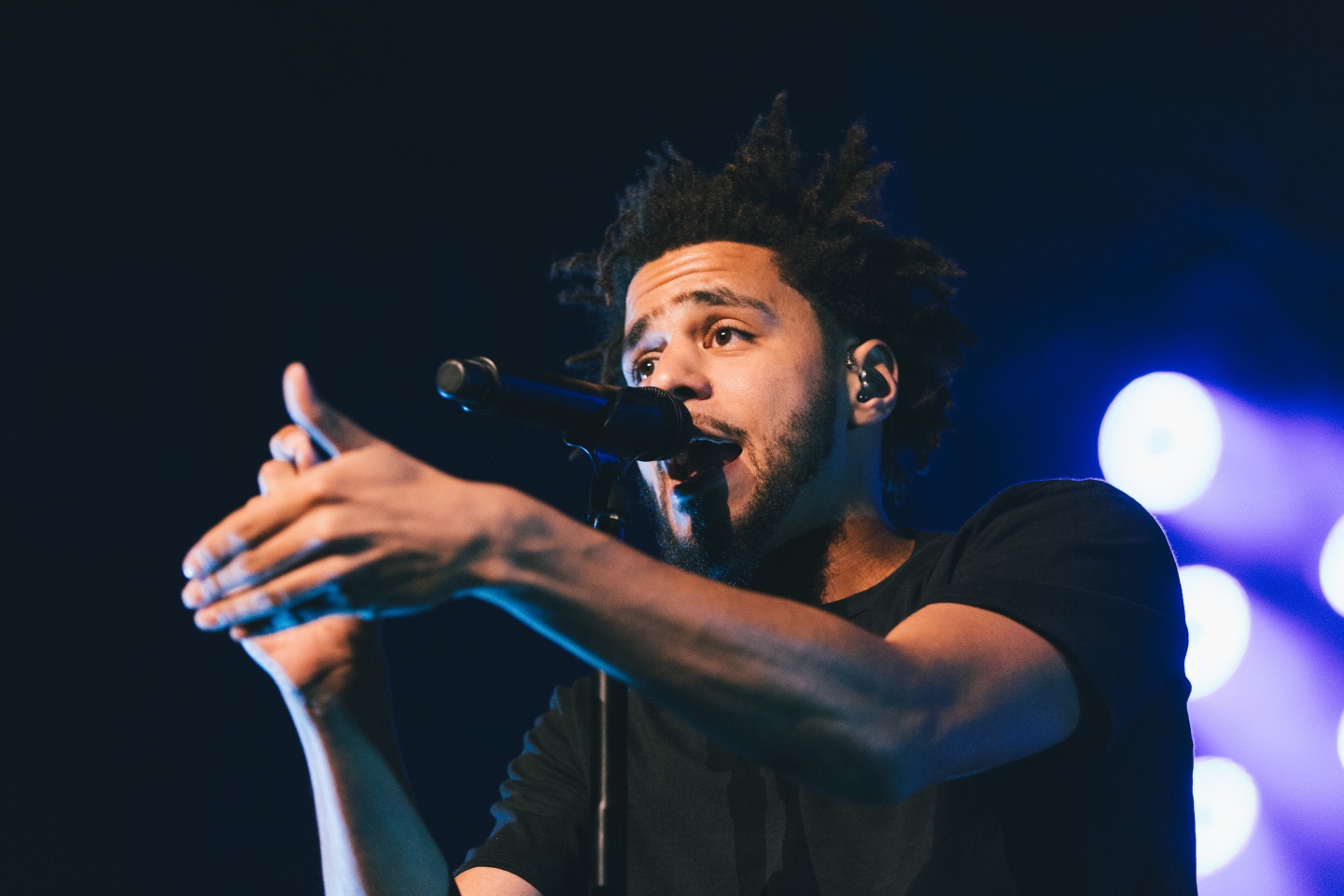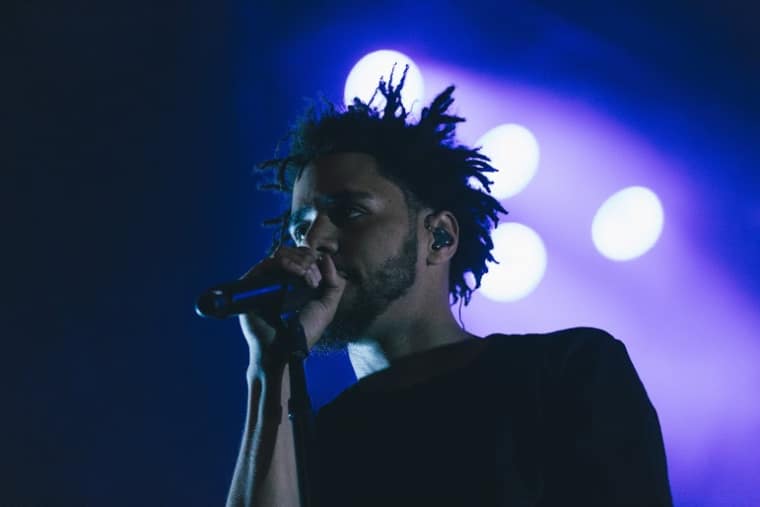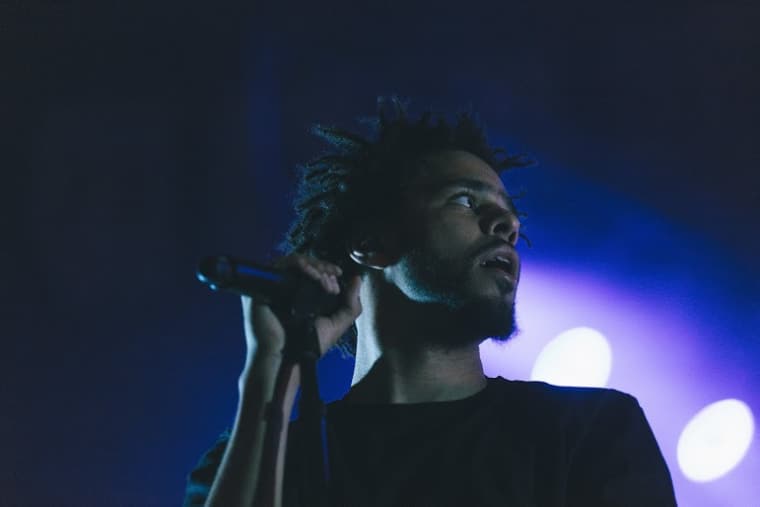 J. Cole makes a point to be on the same level with his audience, even when they're standing hundreds of feet away from him. Throughout his set, he encouraged them to pursue their passions, even if it meant leaving places behind— similar to what he did when he got out of his hometown, Fayetteville, North Carolina. "You can tell it's not really scripted," said Yancy, a student at St. John's University, which is J. Cole's alma matter. "Depending on what's going on or who's in the crowd, he might talk to you. He'll just have a conversation with the crowd and get feedback. It's cool."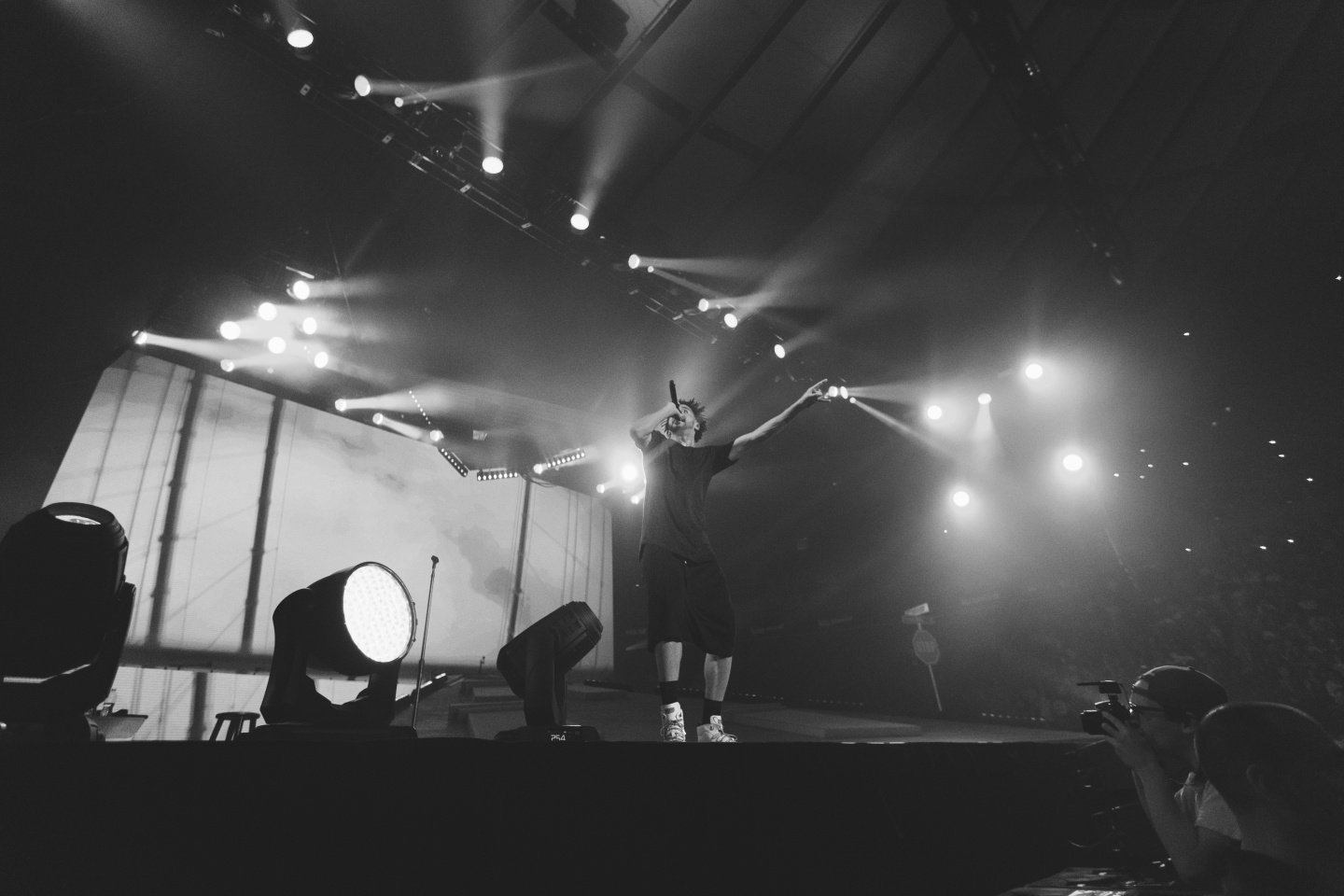 Watching a crowd from all walks of life shout every single word to "Wet Dreams" was moving. People stood on the top of their toes, throwing their entire bodies into the song. This continued as J. Cole went through all of Forest Hills Drive. At one point, he sat on a stool and while he sang, it was easy to forget that we were standing amongst thousands in MSG. The way he engaged with so many people in one place was captivating, whether he's met the gaze of a zoned out fan or pointed directly at someone in the crowd. Everything about the interactions was real. As J. Cole said himself, this was all a part of the journey and they were experiencing it together.
"Let me just soak this shit in for a second," said J. Cole. With the bright lights activated, every person in the stadium could be seen from the floor to the ceiling. Standing behind a roof construct replica of his home on the Forrest Hills Drive cover, J. Cole smiled as 18,200 Dreamers chanted his name.