Real Lies Makes Hungover Music That Aches For The Weekend
In this week's GEN F, a London trio turn everyday feelings into rave-channelling electronic pop.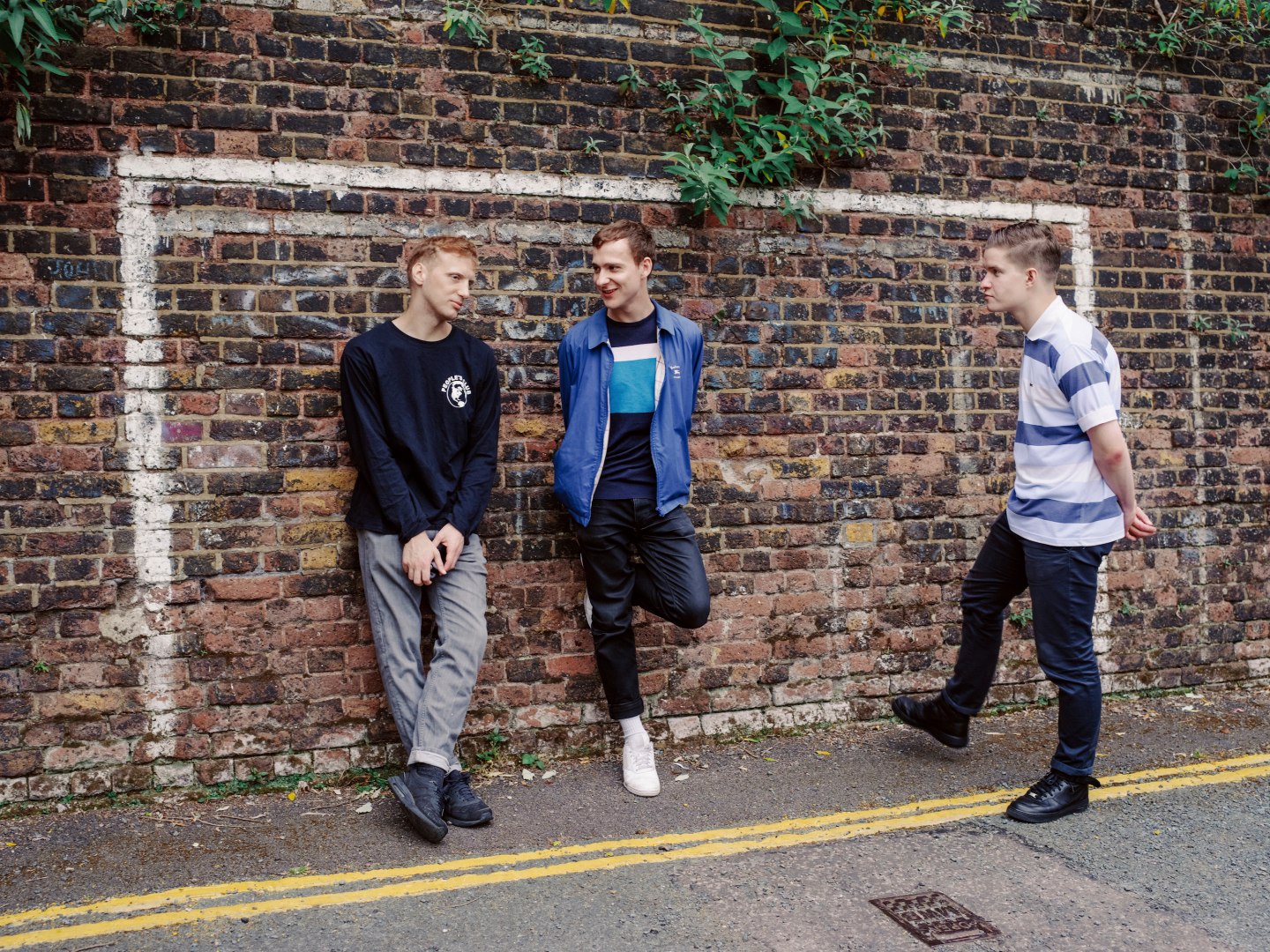 Back in May, the local government shut down the tiny North London venue Peoples Club, citing noise complaints. There'd been a long campaign to try and save the night spot, which had served the local Afro-Caribbean community for almost 30 years. Among those sitting in on the trial were the three young men who make up Real Lies. The rave-channelling, UK electronic-pop band had been hosting a party at Peoples for 18 months, but their dedication to the cause ran deeper.

"It feels like there is an ideological move by the city to shut nightclubs," says singer Tom Watson, the group's primary producer. Until this spring, he says, Peoples had been one of a few remaining alternatives to London's increasingly "po-faced"—or humorless—club scene. "A lot of techno and house nights seem like they're waging the same war upon this city as the mayor," explains Kev Kharas, who shares vocal duties with Watson and writes the majority of the band's lyrics. "They seem to be trying to rid all the joy from it."
While Peoples Club is no more, its basement dancefloor appears in the video for the trio's spring 2015 single, "Seven Sisters." The song, like much of their music, hinges on a mix of anticipation and apathy—a recognizable cocktail for anyone living in a rapidly gentrifying city. I love you less than the potential/ Of one more night going mental, speak-sings Kharas in a vaguely bored tone, just moments before the song bursts into a riot of laser-lit synth stabs.

Like many Londoners, all three members of Real Lies grew up just outside the capital, in sleepy, suburban towns. Living that close to a glittering metropolis breeds a specific kind of hungry dreaming. "When you move to a place, you have this image of something in your head," says Kharas of the transplant's desire to bring his or her imagined London to life. "It doesn't mean it isn't real; it just means it isn't real yet." In 2010, when Watson and Kharas were living as roommates in North London, the idea for Real Lies slowly rose from the ashes of a string of house parties; as the hangovers set in, they'd mess about recording tracks while streaming football matches. "It was something to do on a Sunday afternoon, really," reflects Pat King, the band's "engine room," according to Kharas, meaning that he's responsible for the majority of loops and samples that go on to become the songs.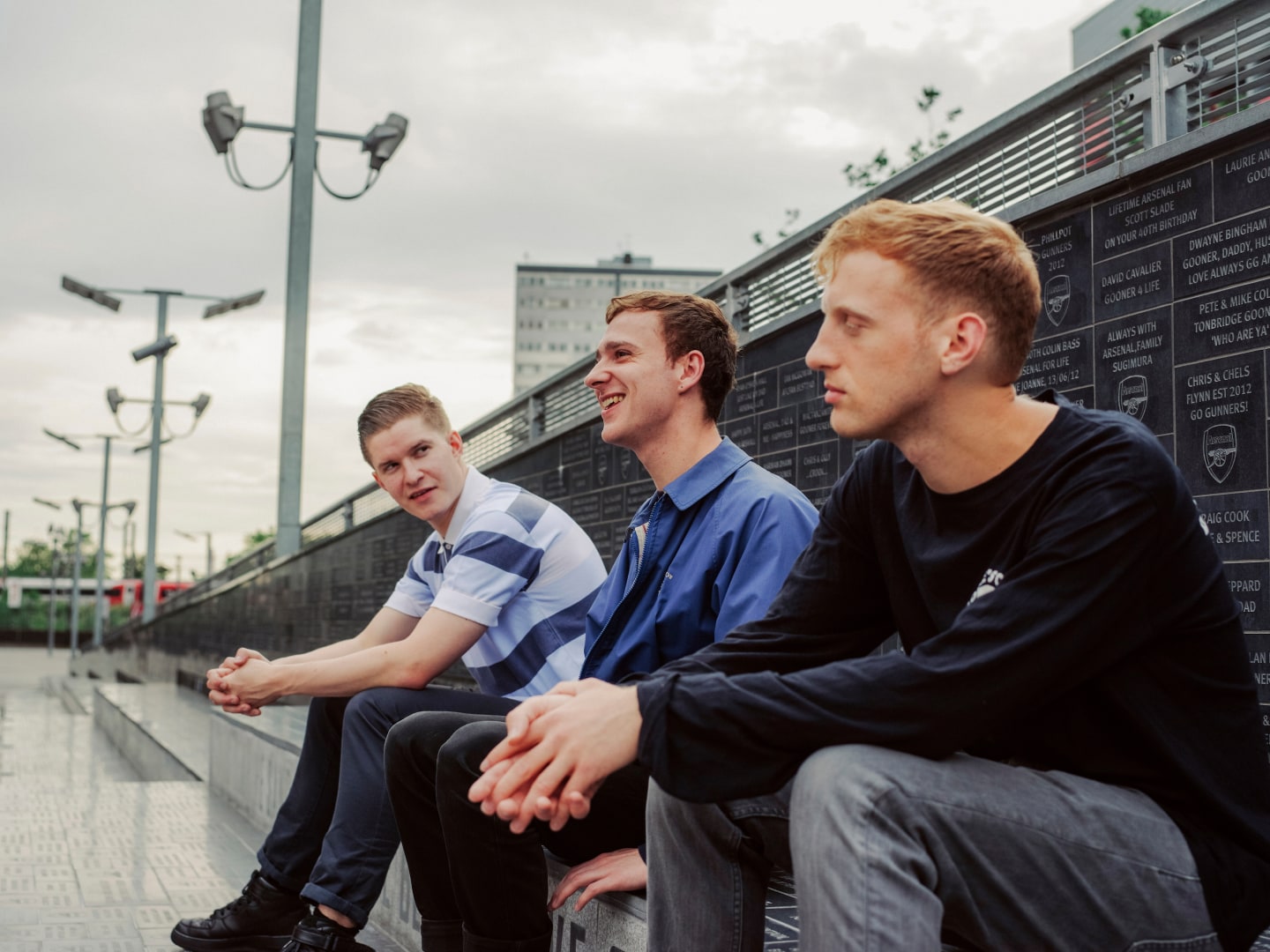 "When you move to a place, you have this image of something in your head. It doesn't mean it isn't real; it just means it isn't real yet."—Kev Kharas, Real Lies
Due out on Marathon Artists this September, their debut album, Real Life, is thick with echoes of nights out, mornings after, and weeks spent pining for Friday's freedom once again. Pairing buoyant club rhythms with wry observations, the songs nod perhaps most forcefully to the early '90s when acts like New Order and Happy Mondays spiked their guitar music with Balearic beats shipped over from Ibiza. "There are certain parallels with the musical culture of that time, as far as dance music being the dominant popular chart music," notes Watson.
From '60s Northern soul to contemporary dubstep, Britain's youth has long sought refuge and rebirth on the dancefloor—a place to be free from the drudgery of the work week. Real Lies' music encapsulates that yearning for a release, and it feels especially poignant at a time when all the best spots are being shut down and sold off. Still, as the band is quick to point out, their songs are a little too slow and soulful to be anthems for peak turn-up hour. "I don't think we've got that many tracks that you could play at [London club institution] Fabric," Kharas says. "It's more about what happens before and after that—the anticipation and the fallout." The in-between bits—that's what real life is usually about.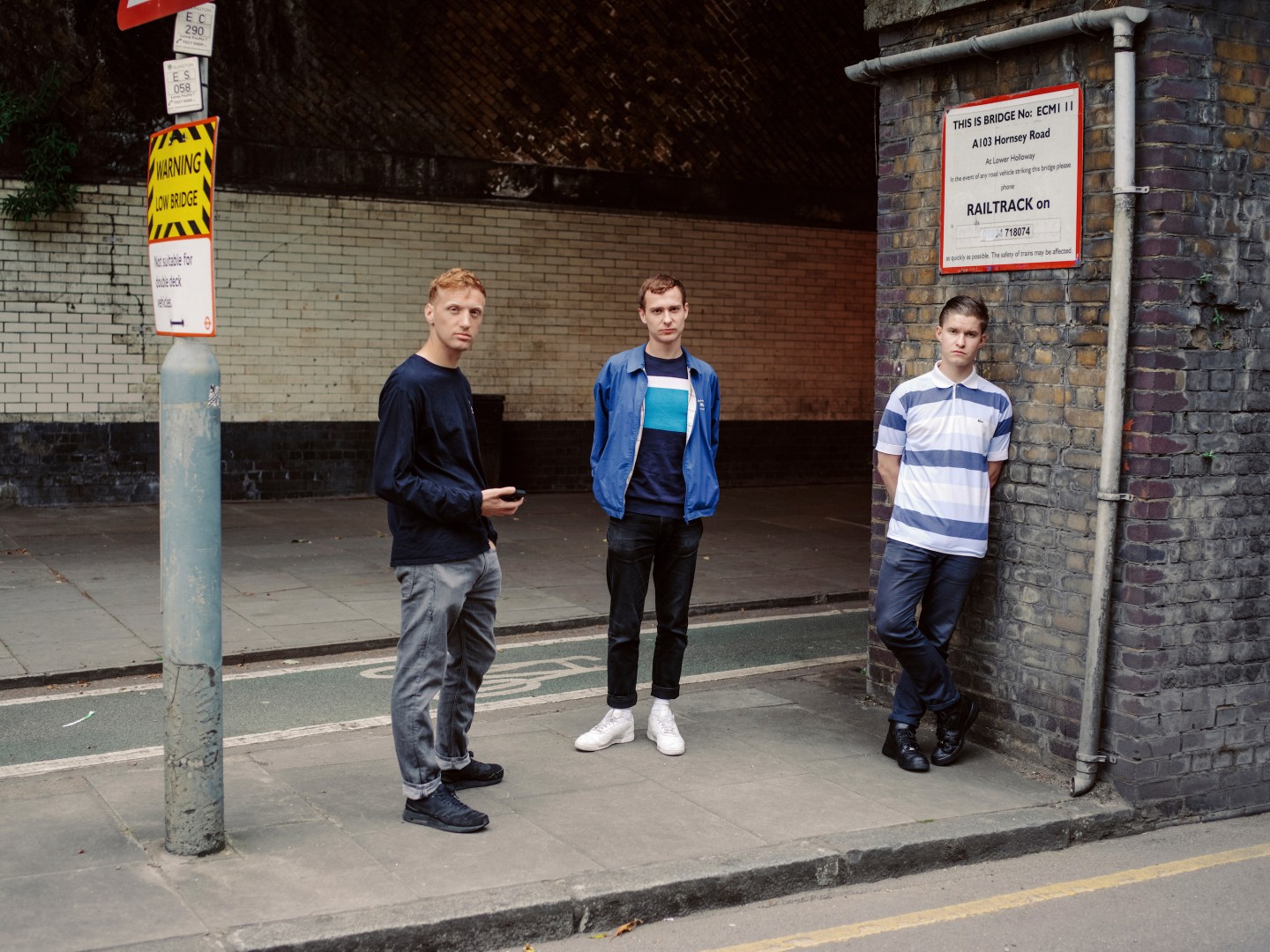 From The Collection:
GEN F