These Are The Faces Of East Side Detroit Rap
Matt Sukkar's exceptional portraits capture the rappers reshaping a neighborhood.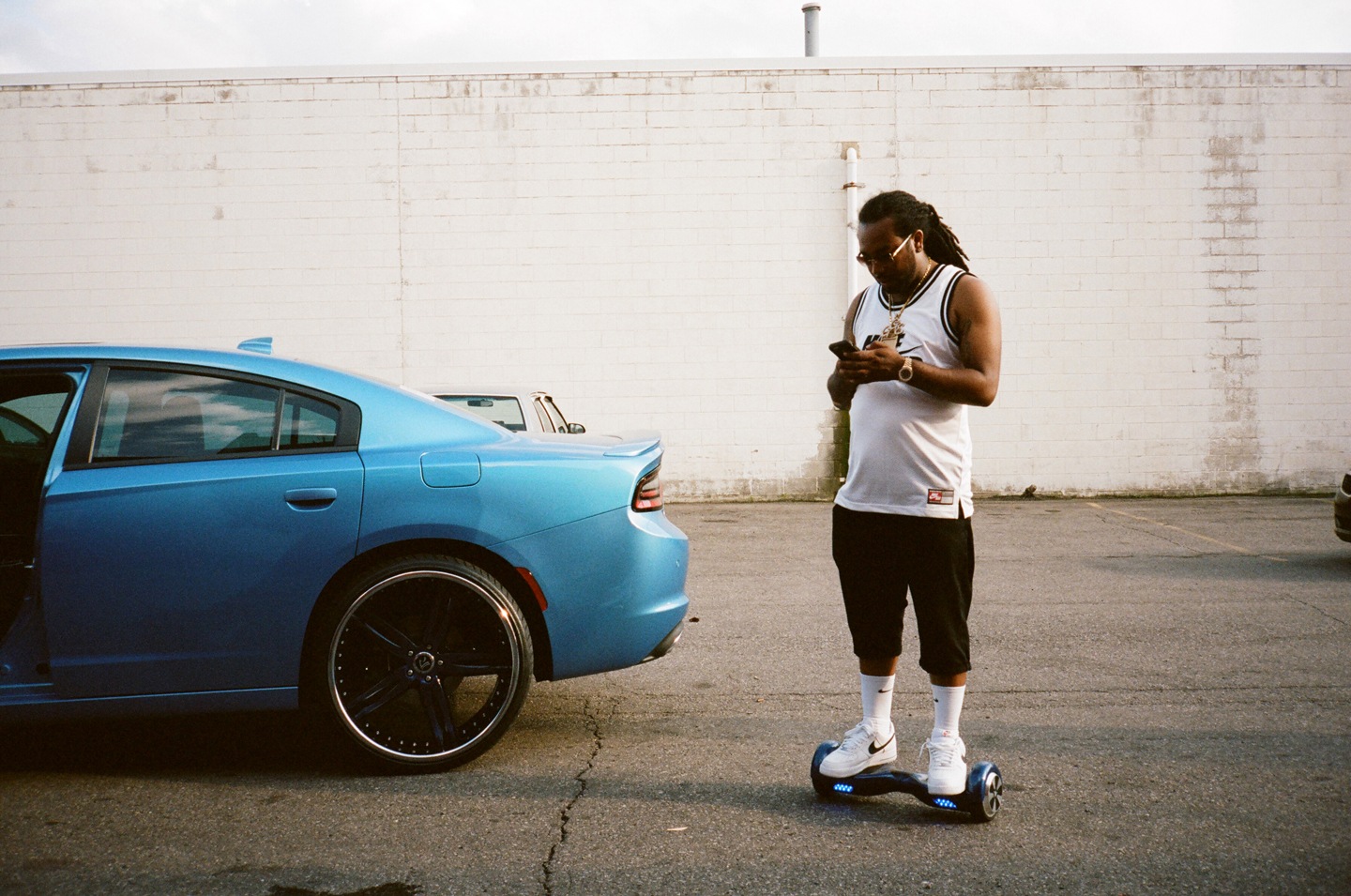 Matt Sukkar is something of a celebrity on Vine. Over 160,000 followers are regularly amused and intrigued by his strange lifestyle, which takes him from trap houses to bucolic country fields and creates a visual universe that equally embraces private plane rides with pet alligators and run-of-the-mill haircuts at the local barber shop. Sukkar, a photographer by trade, was born and raised in the East Village. A few years back, he started feeling drawn to his father's hometown neighborhood, Detroit's east side. That neighborhood is constantly shifting; today, the house his father grew up in is an empty field. "Everything has burnt down," Sukkar told The FADER. "I had never really seen anything like it; it was the intersection of my own history and the history of America." Sukkar was immediately enamored of the setting. "There's all these burnt-out, leftover structures that haven't been inhabited in such a long time. There's feral animals; It's like something out of I Am Legend."
Sukkar's intense personal bond with the neighborhood sparked an idea for his documentary, which he filmed over the course of the past three summers. "I had all these people who trusted me and were willing to get on camera and tell the real story," he says. "We filmed with people who are affected by [east side drug culture]: addicts, sex workers, and the children of addicts and sex workers and dealers. It's about their experiences personally, not a generalized take on it." That subjectivity is intrinsic to Sukkar's photographic work as well. "I'm very much a participant in the photos I take," he says. "I'm not a fly on the wall kind of photographer."
Personal investment informs the photos seen here, too. "I wouldn't say these rappers represent Detroit music," Sukkar says. "This is their experience and it's my experience, it's a personal journey. I'm not from here, but that doesn't get in the way of us getting things done together, and that's really beautiful. It's one of the greatest things." Below, in pictures and words, Sukkar introduces us to a group of Detroit rappers effecting change in the east side's shifting landscape.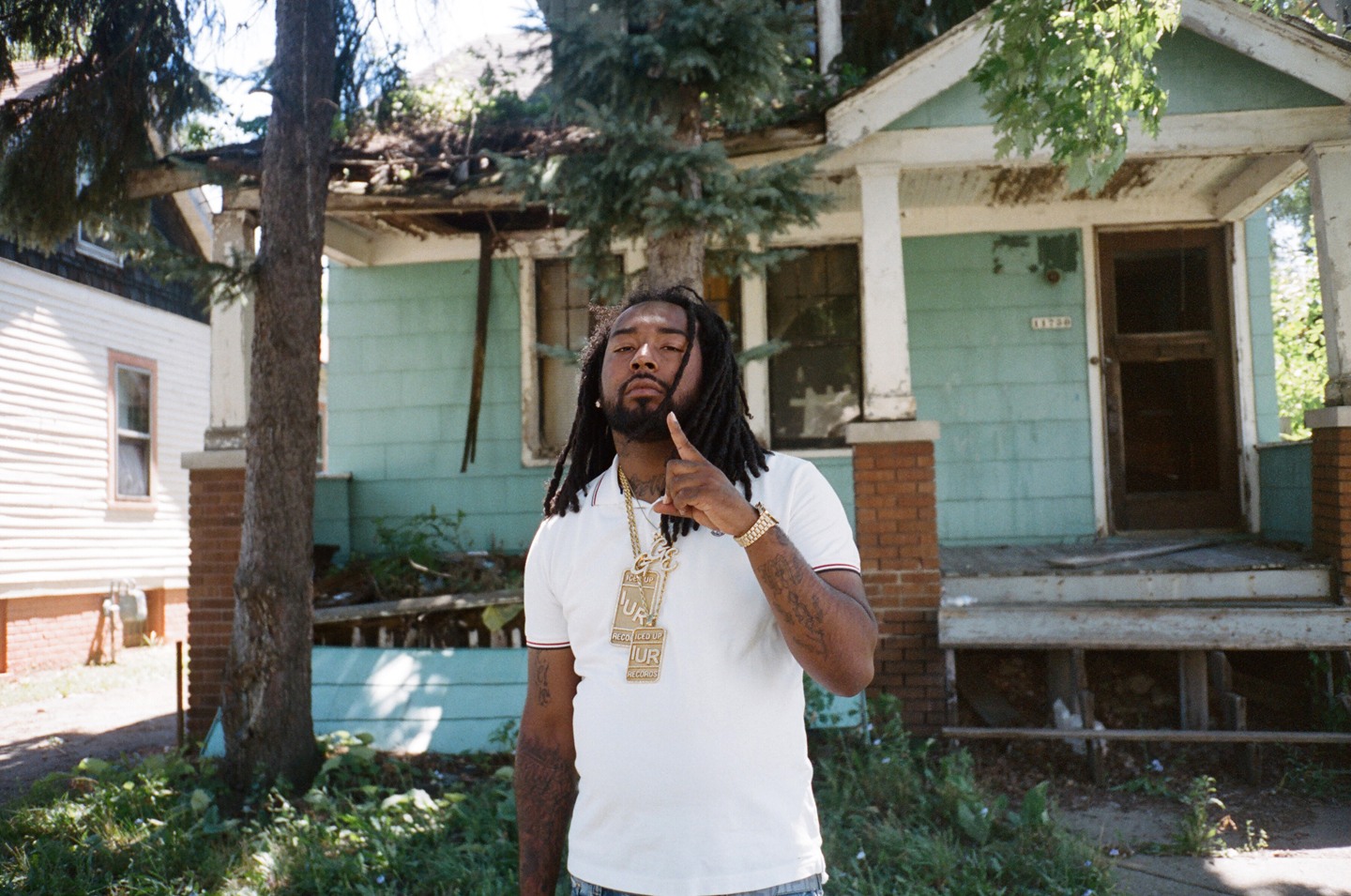 MATT SUKKAR: On the east side of Detroit, Icewear Vezzo is the guy. At any point during the summertime, you can't walk down the street without hearing his music from a car somewhere. Every car I get into plays his music on repeat. He's what other rappers in the neighborhood aspire to be like. It's crazy how much he has the scene on lock. When we were hanging out, one of every four cars that drove by called out to him, like, 'Yo!"
I met Vezzo at a car show, but I hit him up recently on Twitter, like, "Can I shoot you?" He was very cool about it. He took me to the spot that he used to sell [drugs] from, and then we went to his old high school. The security guard let us in—because it was Vezzo. He told me he makes music for the spots—in Detroit they're called spots not traps—and makes music for people to sell drugs to, with the hope of inspiring them to do more. He's a really positive-thinking guy. He just met with the principal at the elementary school and agreed to play a back-to-school concert for free.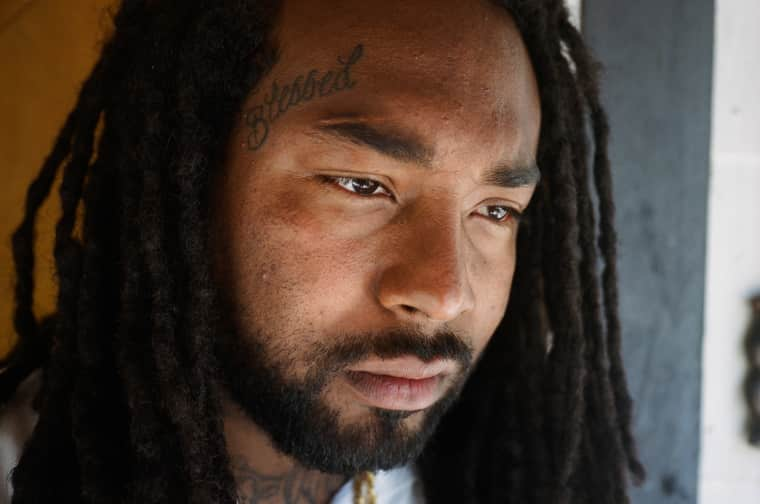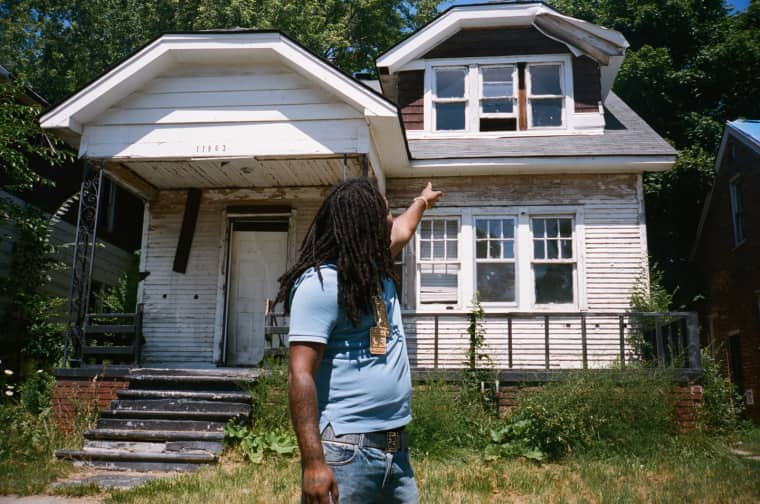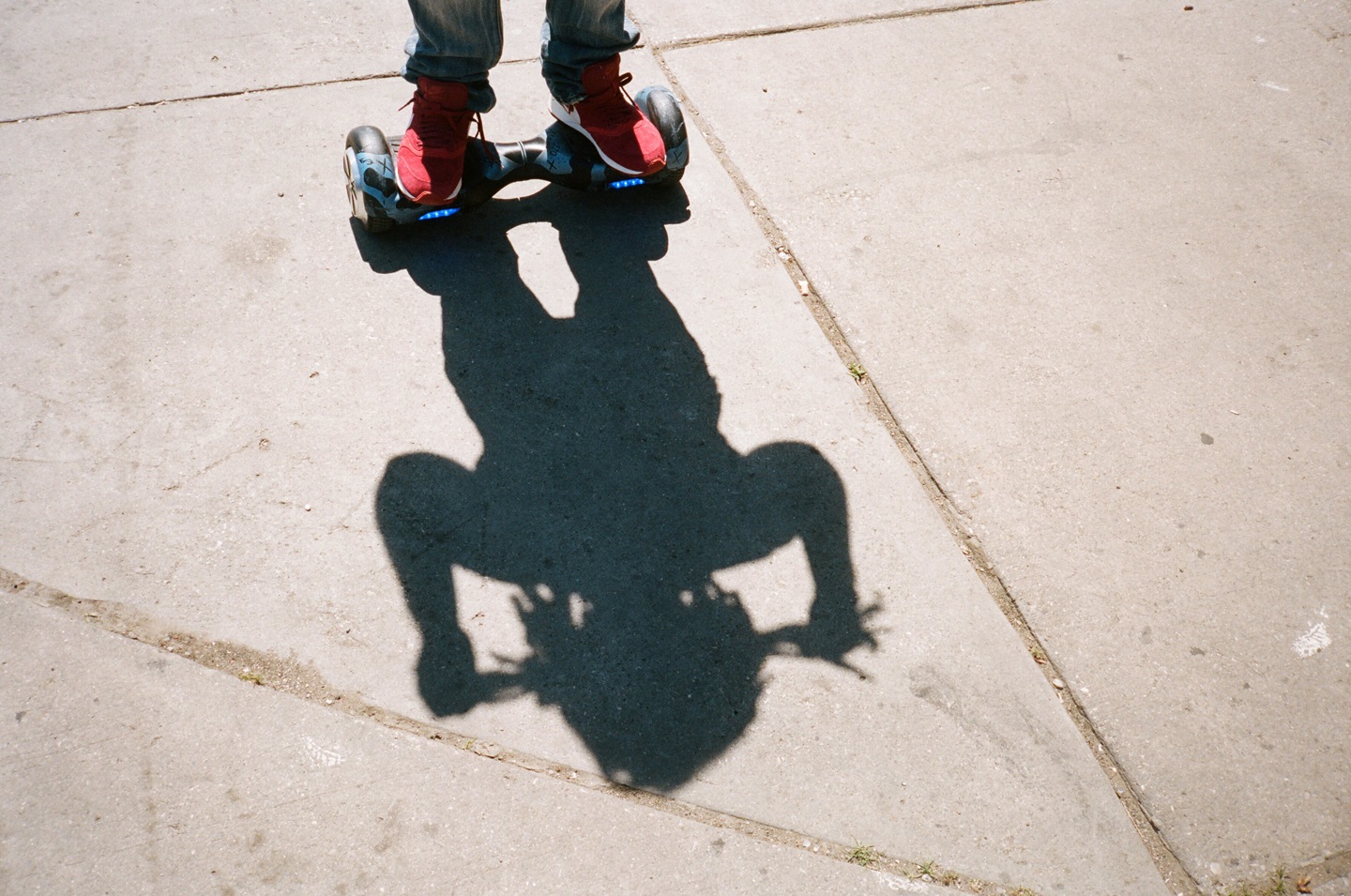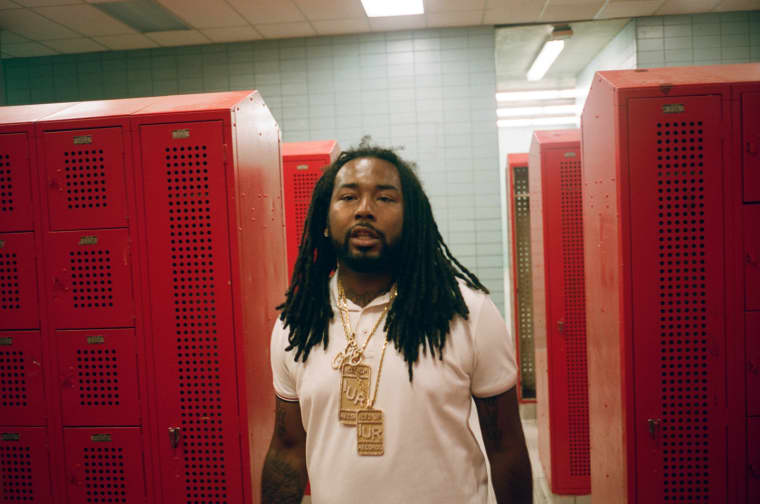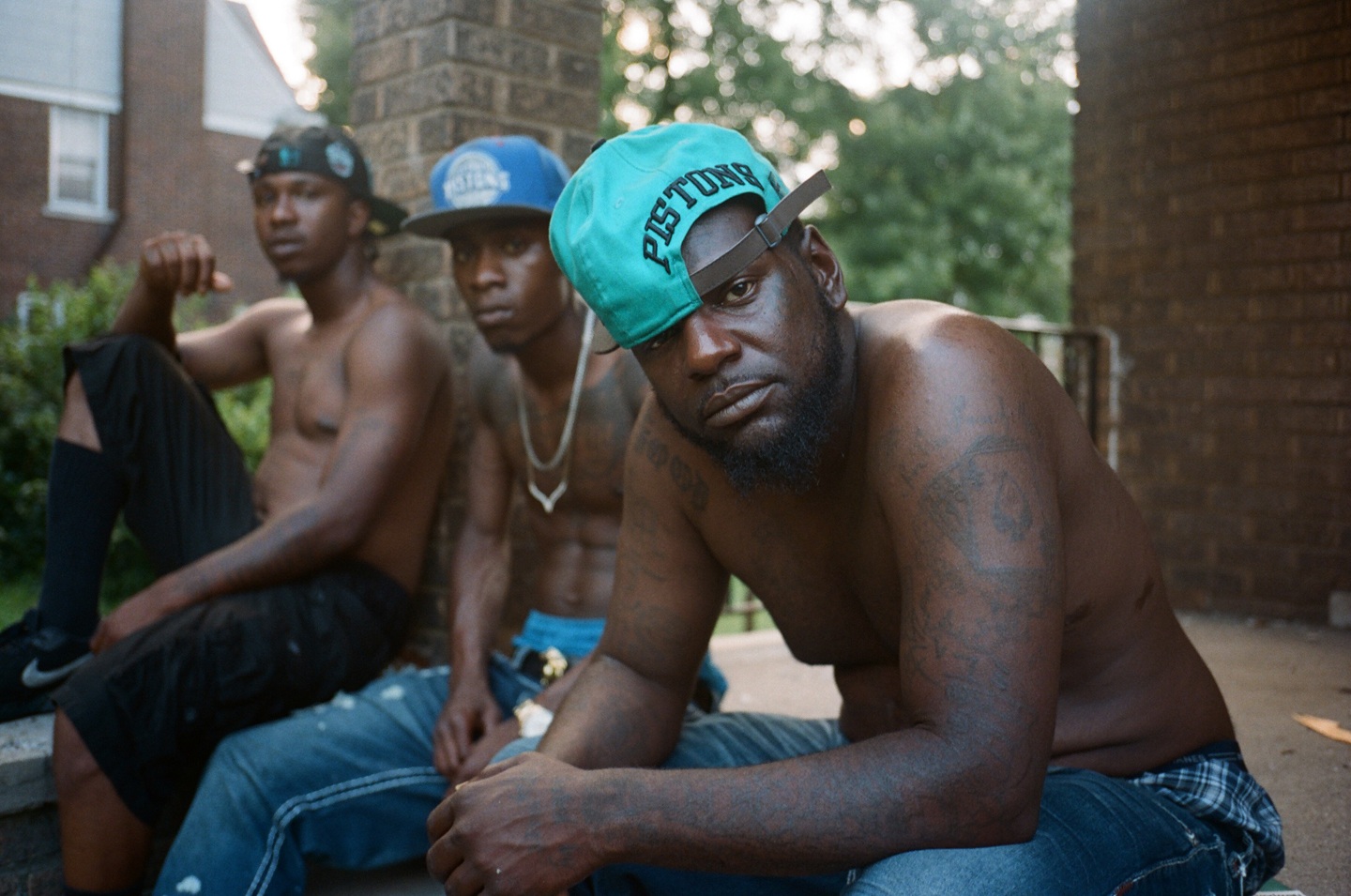 There's this bar that my cousins used to live by that would get wild every Thursday night. I would always go by myself and just talk to people and hang out. I met this guy there who hooked me up with the Wilshire Boys, because they needed someone to shoot a music video. I did their video and we became friends. They do this big block party every summer that's like, community enrichment. They have a dance contest for the kids; they do the whip and the nae nae. There's three boy winners and three girl winners and they get $5 each. The Wilshire Boys do shows and throw parties and make club appearances to get money, but they all have normal jobs as well. Vezzo and Wilshire Boys' music is all about selling drugs and guns and shit, but that's just the content. They don't live by that anymore. Their actions are more progressive.
The girl in the [below] photos with them is Manessa. She's Big Meech's daughter. Meech actually shouted the Wilshire Boys out from prison, which was a big deal. They almost exclusively wear stuff with their names on it, or with their Twitter or Instagram handles on it. They get it all made at the same store, and whenever someone dies they get a T-shirt for them made there, too. The Wilshire Boys won't take pictures with guns because they don't want to set a bad example for the kids on the block, and OD mows all the lawns of the abandoned houses just to keep the block looking nice.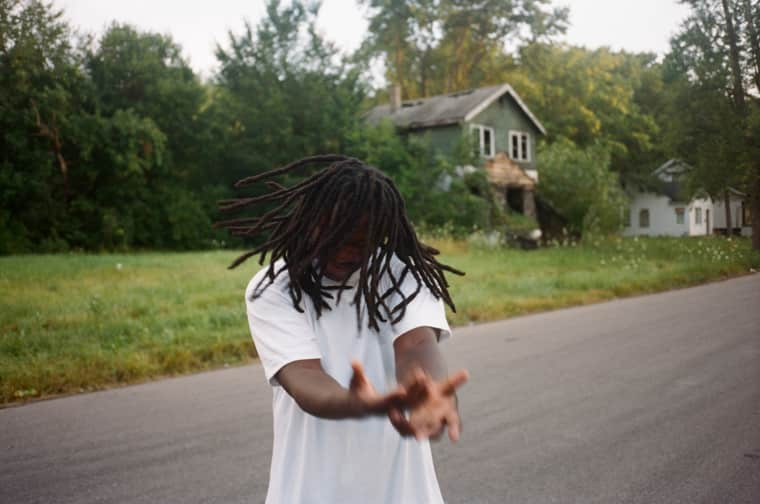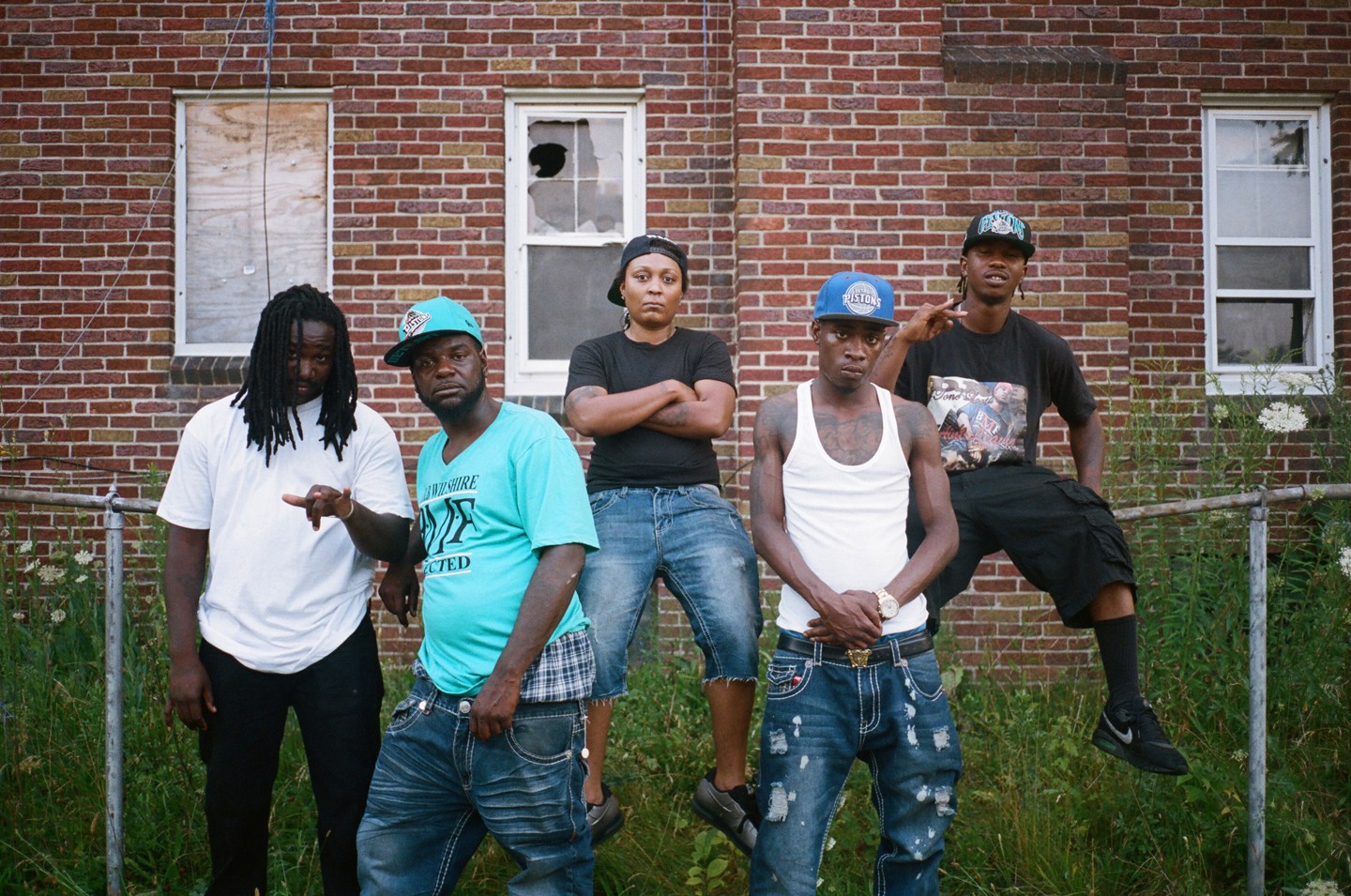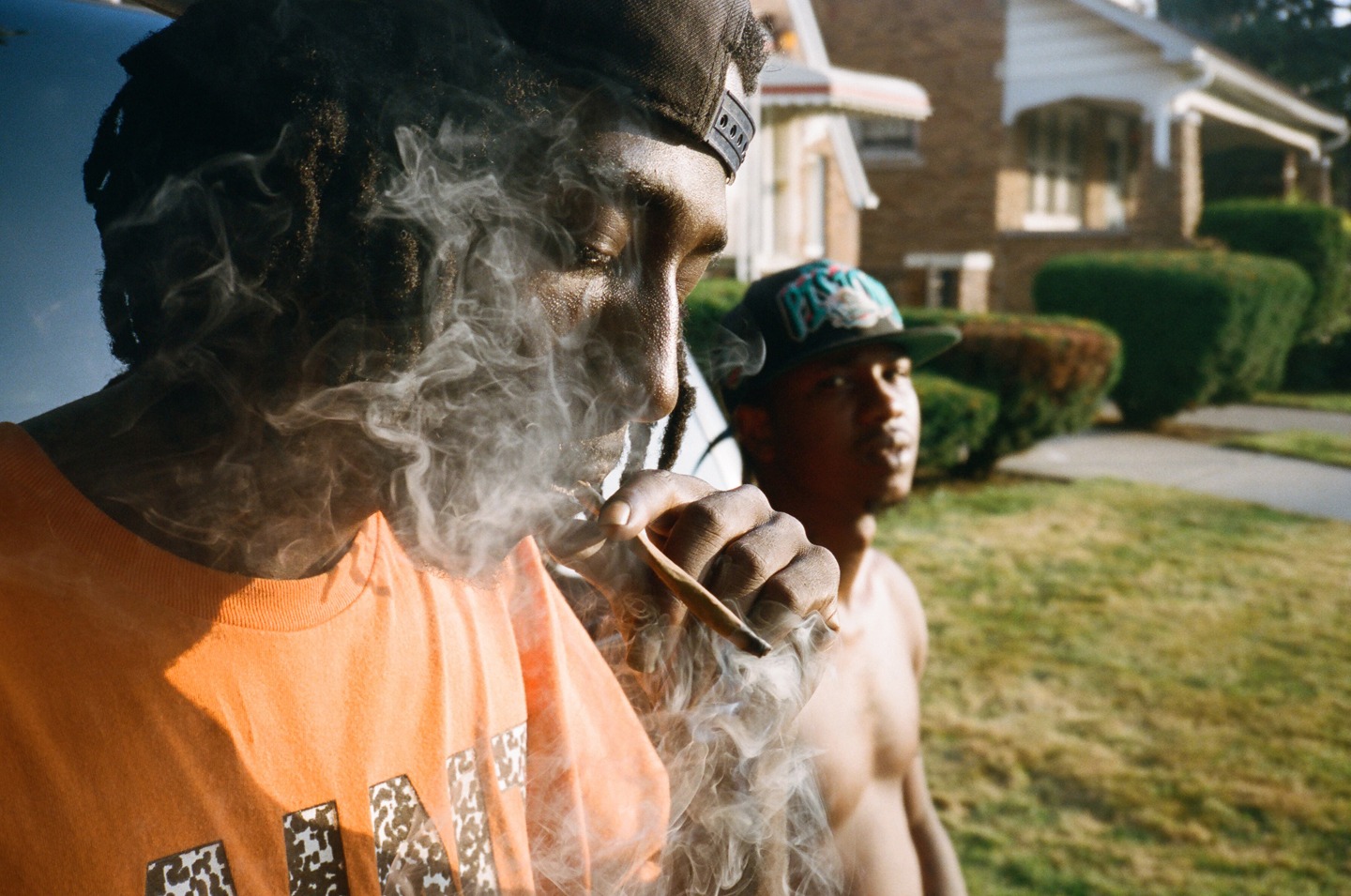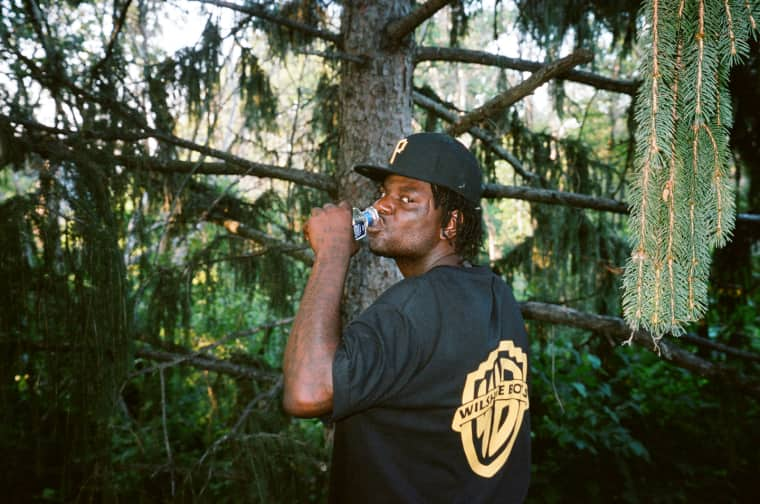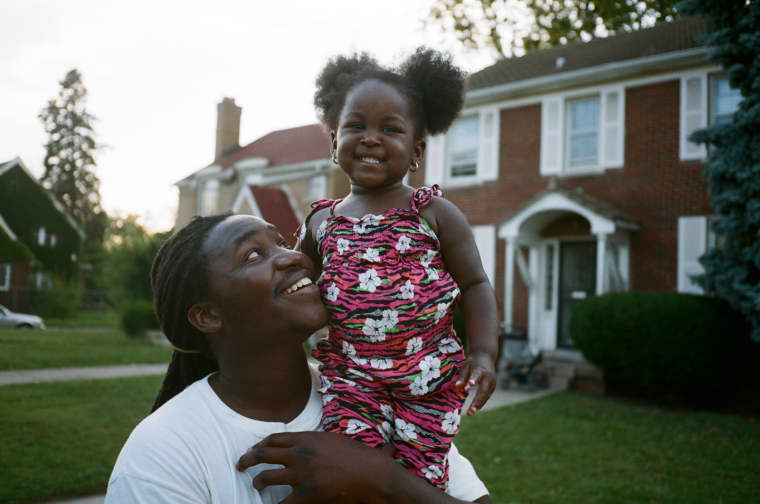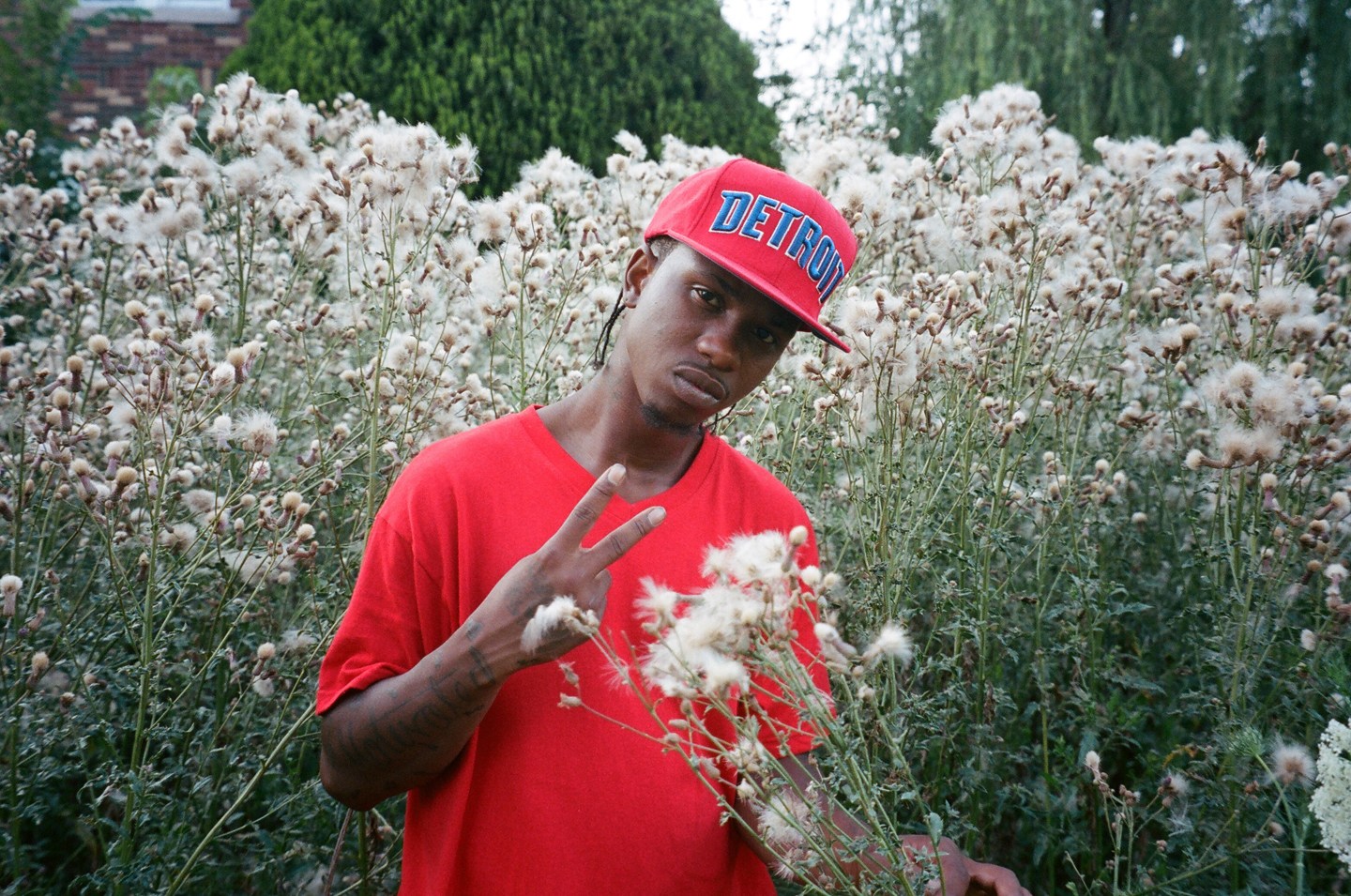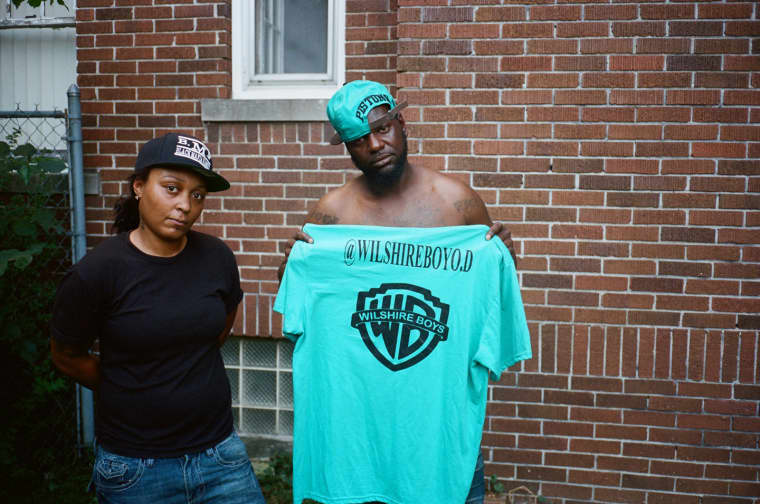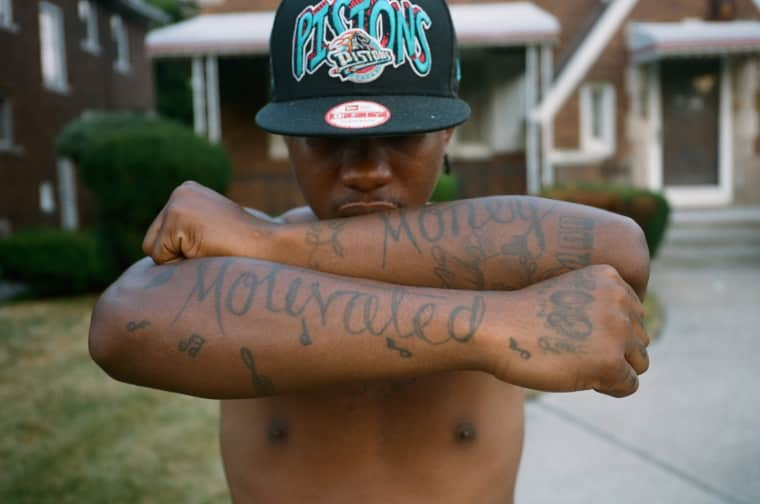 My photos of Johnny Blaze are some of my favorite portraits I've ever taken. I took these last year and he died in April. I met him on the street when he was selling his mixtapes. I was like, I'm not gonna buy your mixtape but I'll take photos of you that you can use as promo pictures. I think that, spiritually, you can see there's a lot going on with him in these photos. God rest his soul.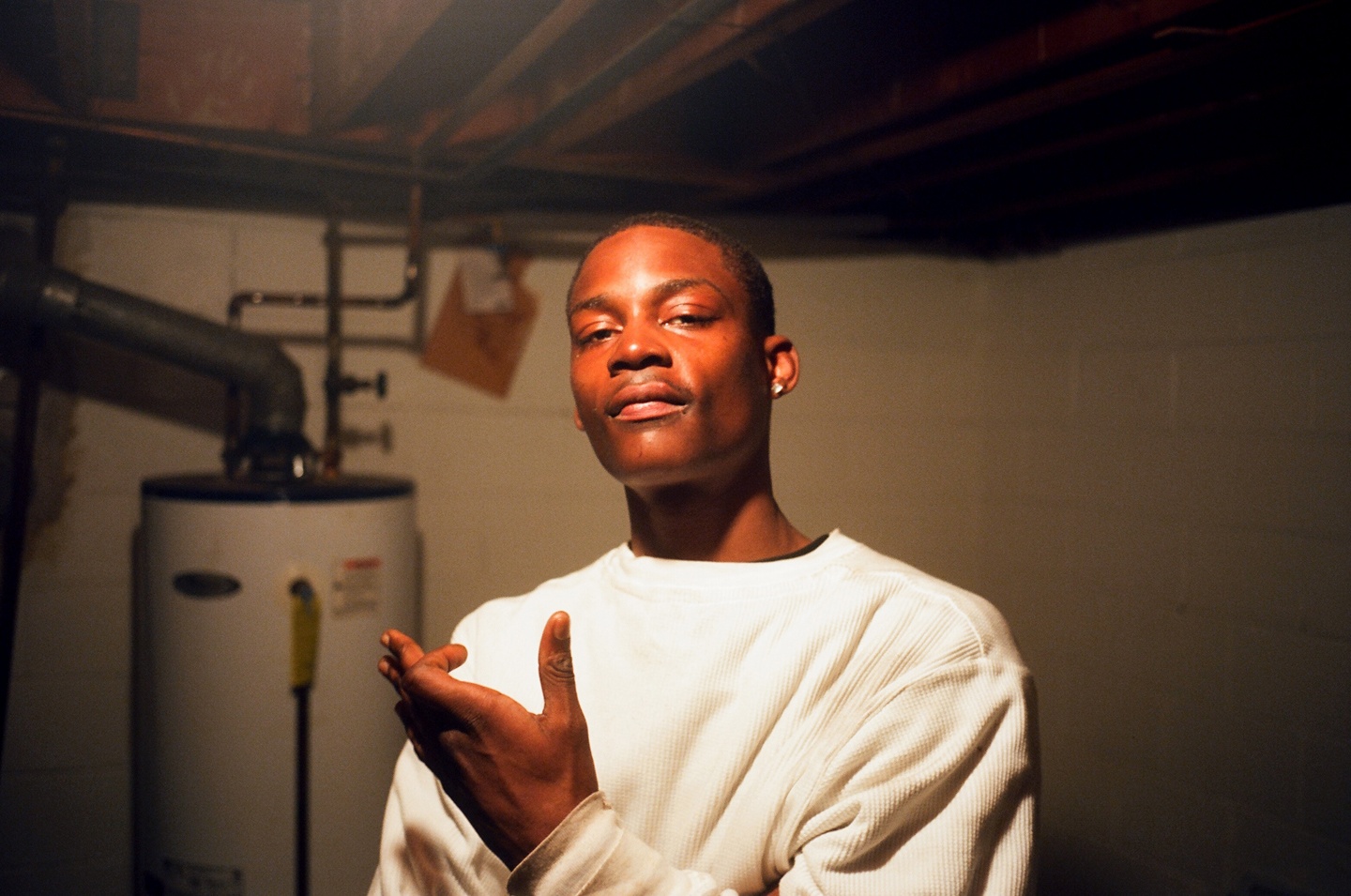 I met Brook Burnside at that same bar a while ago. I've been shooting him for my documentary. A lot of these photos were taken late night in a Coney Island, which is a Detroit late-night fast food joint. He's a really good rapper but can't afford studio time, so he has no real means of getting his music out there, and he has a felony so nowhere will hire him. He knows music is a good route to take to avoid the negative, drug-related situations. He's willing to do what it takes.