This Instagrammer Figured Out How To Make Concert Photography Interesting
Celebrity cutouts and crowds collide in a new, kind of magical photo series.
Joel Strong is a self-described "satirist photographer" and the proprietor of @mydaywithleo, an Instagram account where he squashes together tiny cutouts of celebrity heads with regular people doing regular things. "It's my take on celebrity worship and how far removed most of those people are from anything resembling an ordinary life like the rest of us. The fact that [something like] Kanye strolling down the sidewalk in Bed-Stuy is funny to people is because it's difficult to imagine him strolling down the sidewalk anywhere, let alone in Bed-Stuy. Kanye don't just stroll," Strong explained to The FADER, via email. "But also it's a way for me to imagine these mundane moments all of us experience as more exciting than they really ought to be."
Before the kickoff of this summer's Mad Decent Block Party tour, Diplo manager Kevin Kusatsu approached Strong, asking him to create photos and videos featuring Block Party artists, and crowds. The results are a surreal convergence of artists and the fans that love them; each cutout is aligned just so, like a little shock of magic. "Ninety-nine percent of my pictures don't work out because the head doesn't line up, and I'm kinda picky about what photos I put out there," Strong explained. "So I'm taking as many pictures as possible." Some of Strong's photos from his time at Block Party are below, along with his story of how they happened.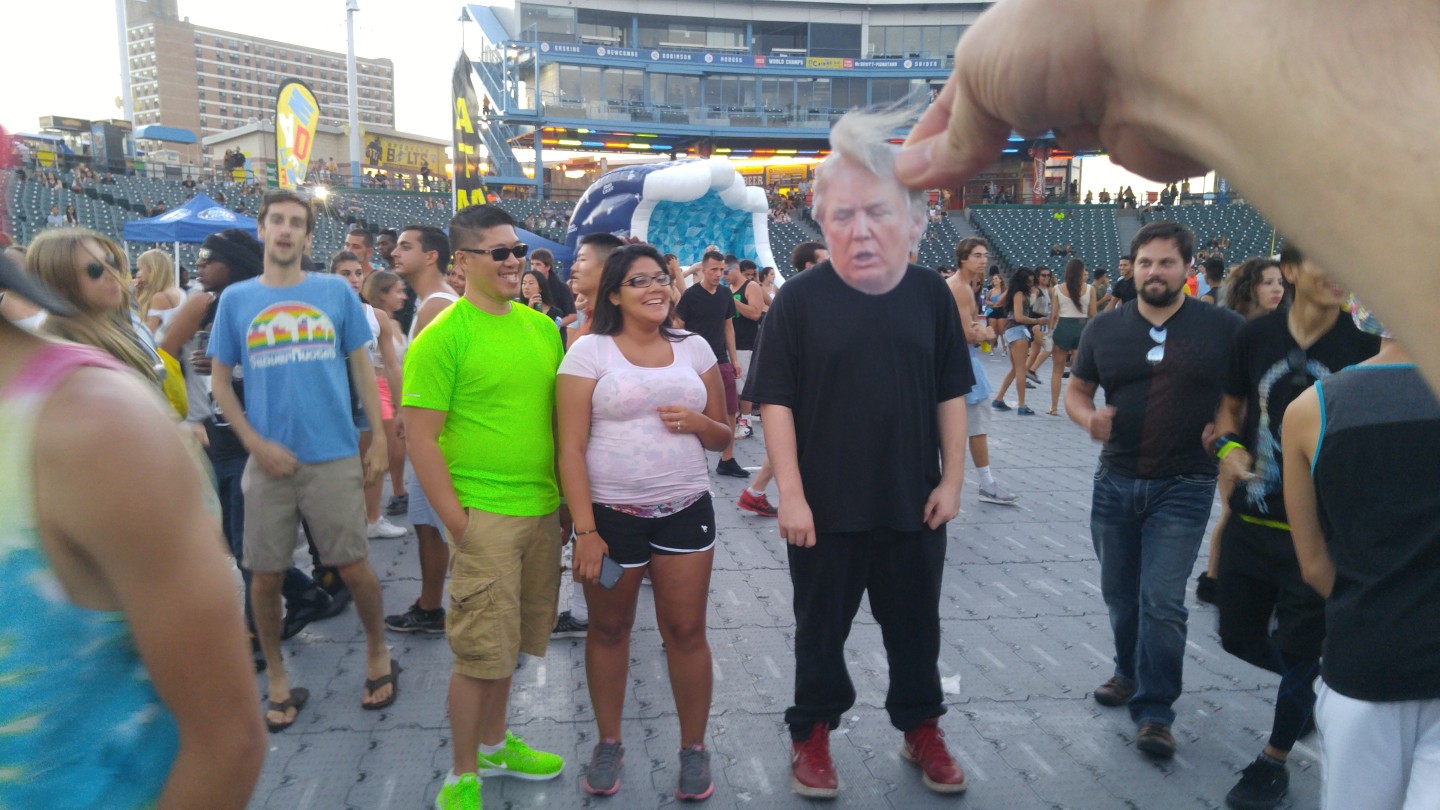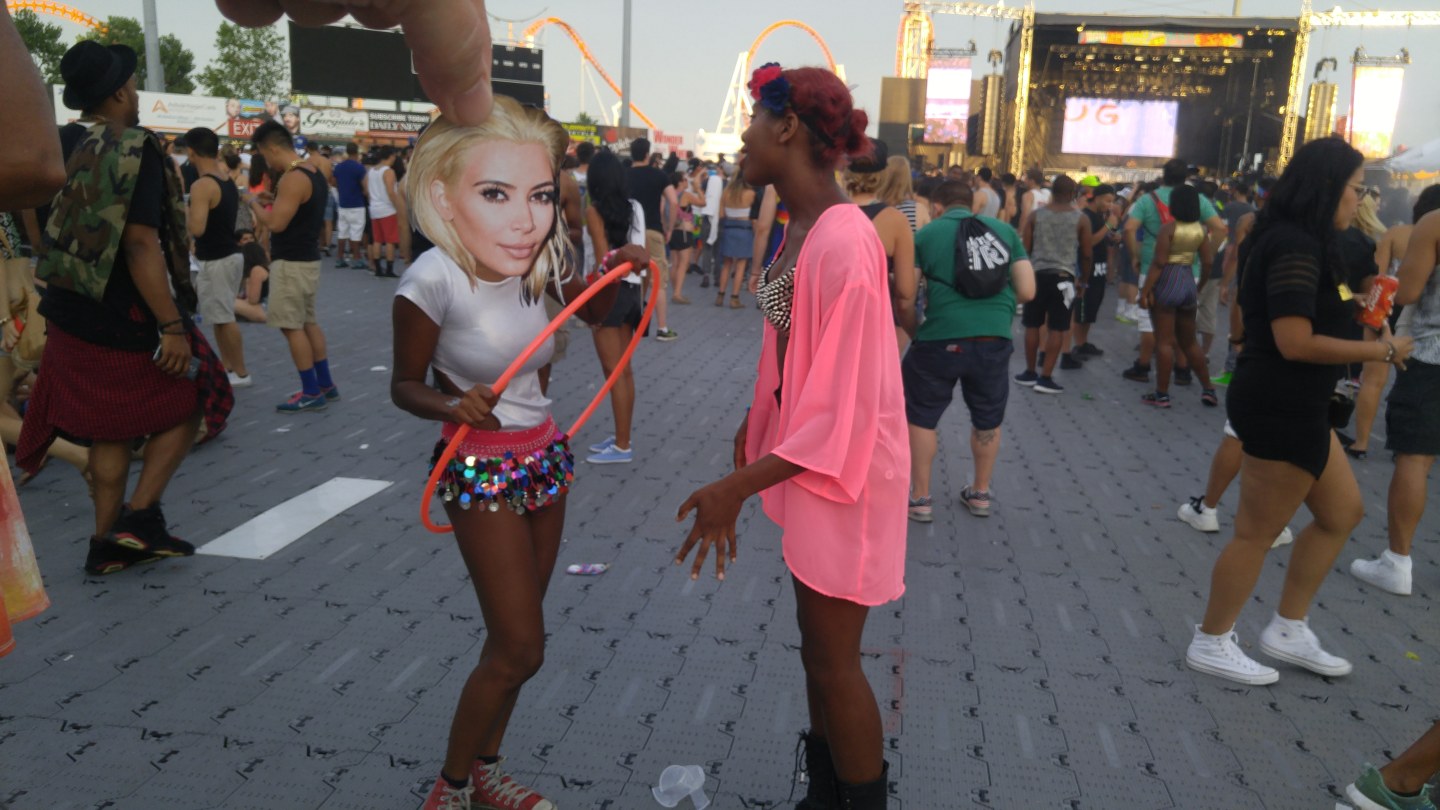 JOEL STRONG: I'd never been to a Block Party before, so the experience was pretty surreal—everyone was wearing the craziest colors and just running around with big smiles on their faces. I didn't plan on taking pictures, but once I was there I thought I should make use of some of the cutouts I'd carried around in my pocket that day. I mean, if you've got a blonde Kim Kardashian cutout head in your wallet and you see a girl hula hooping, what are you gonna do??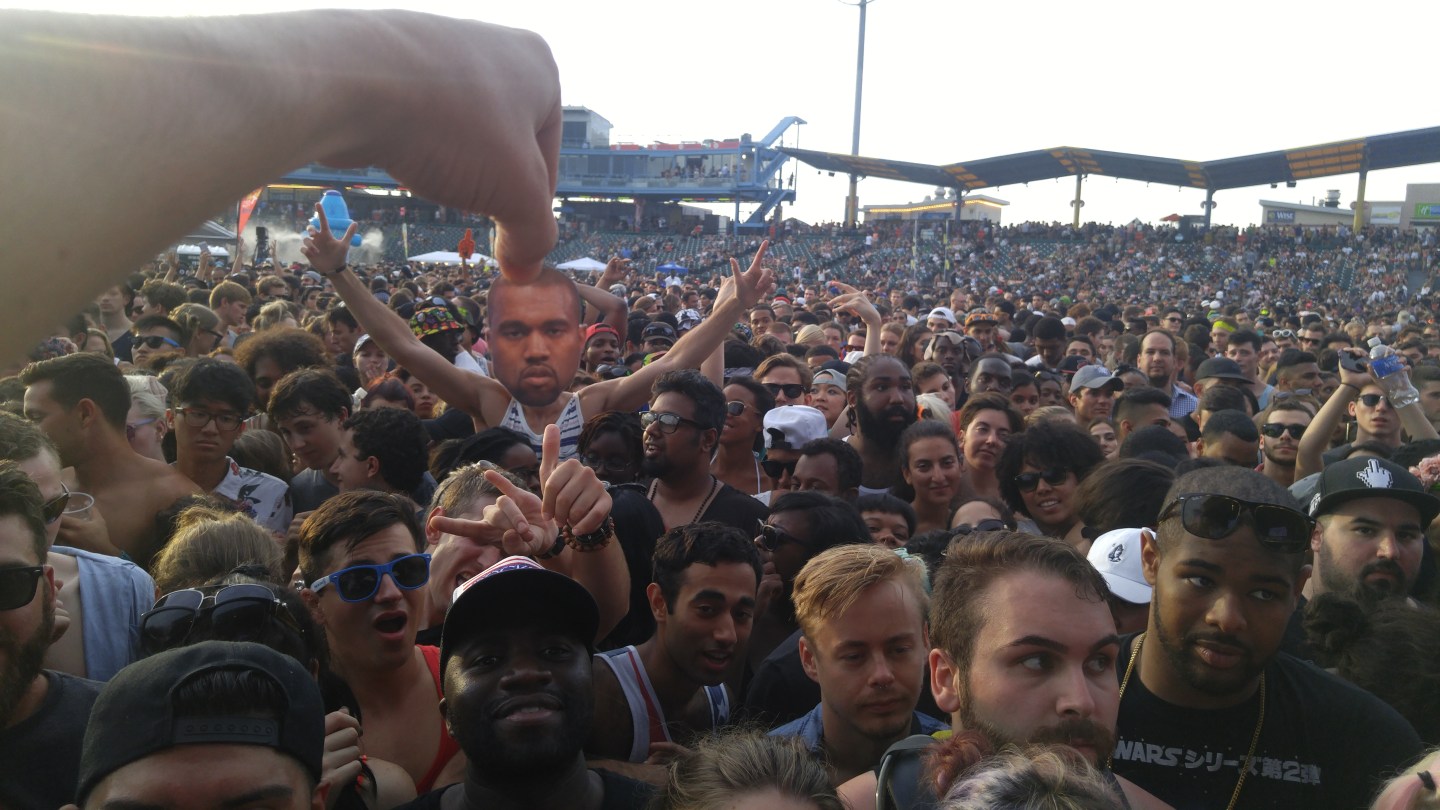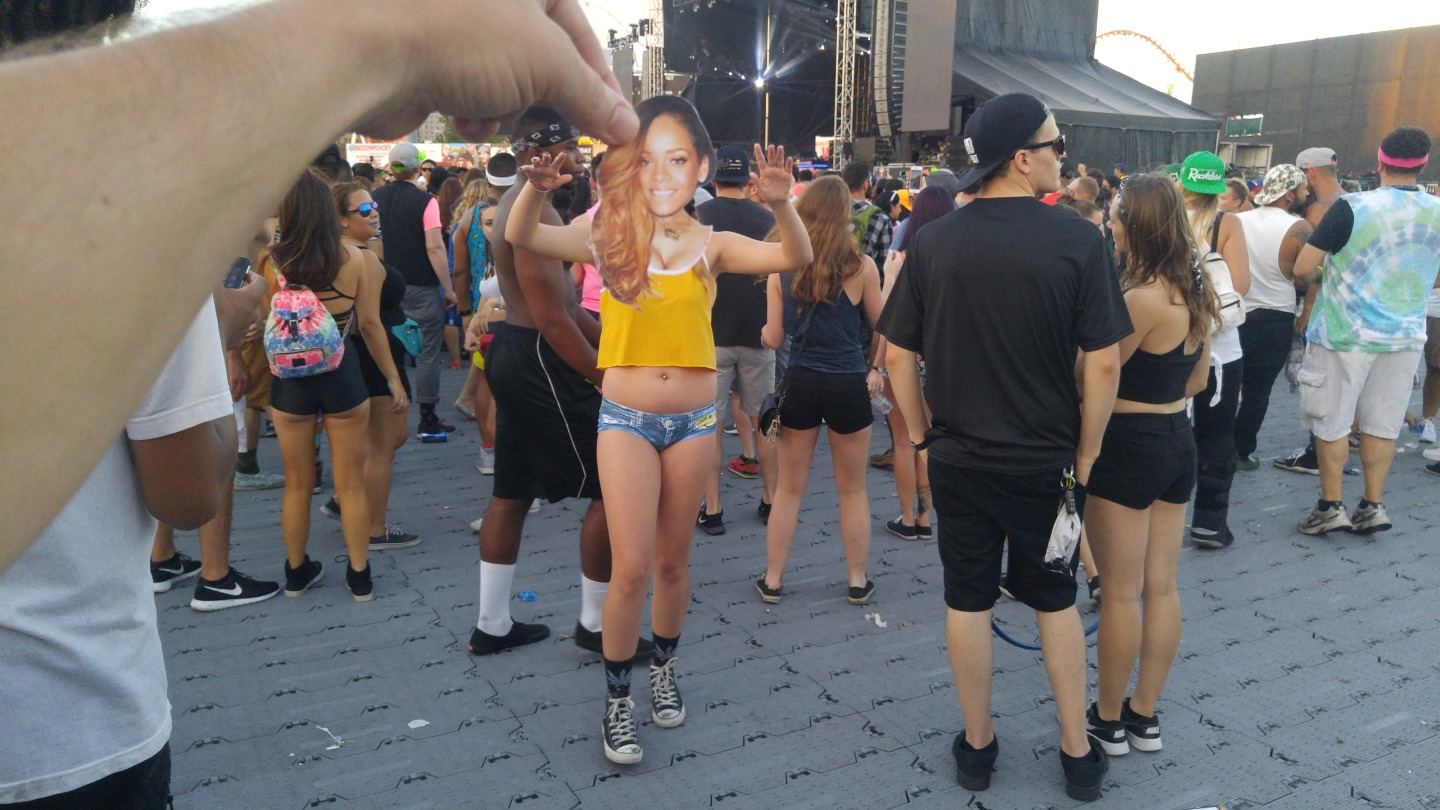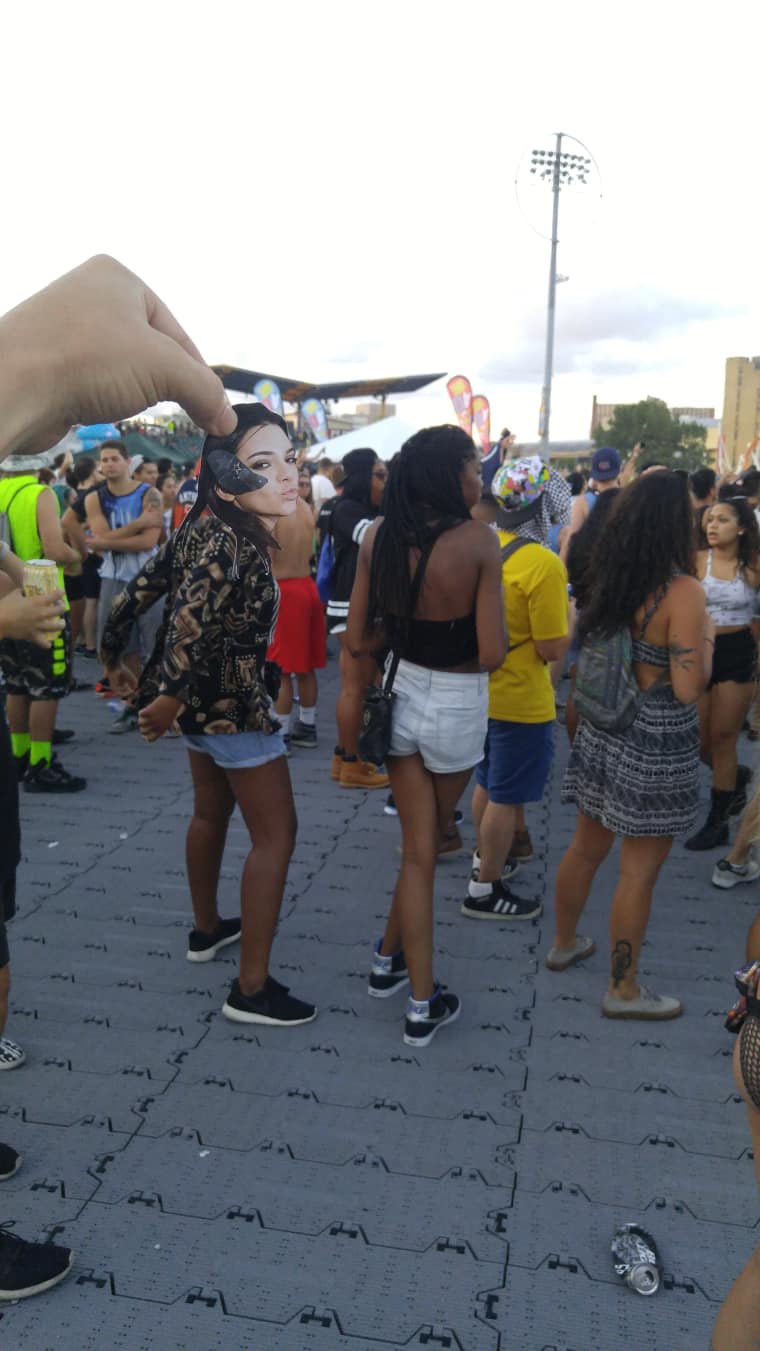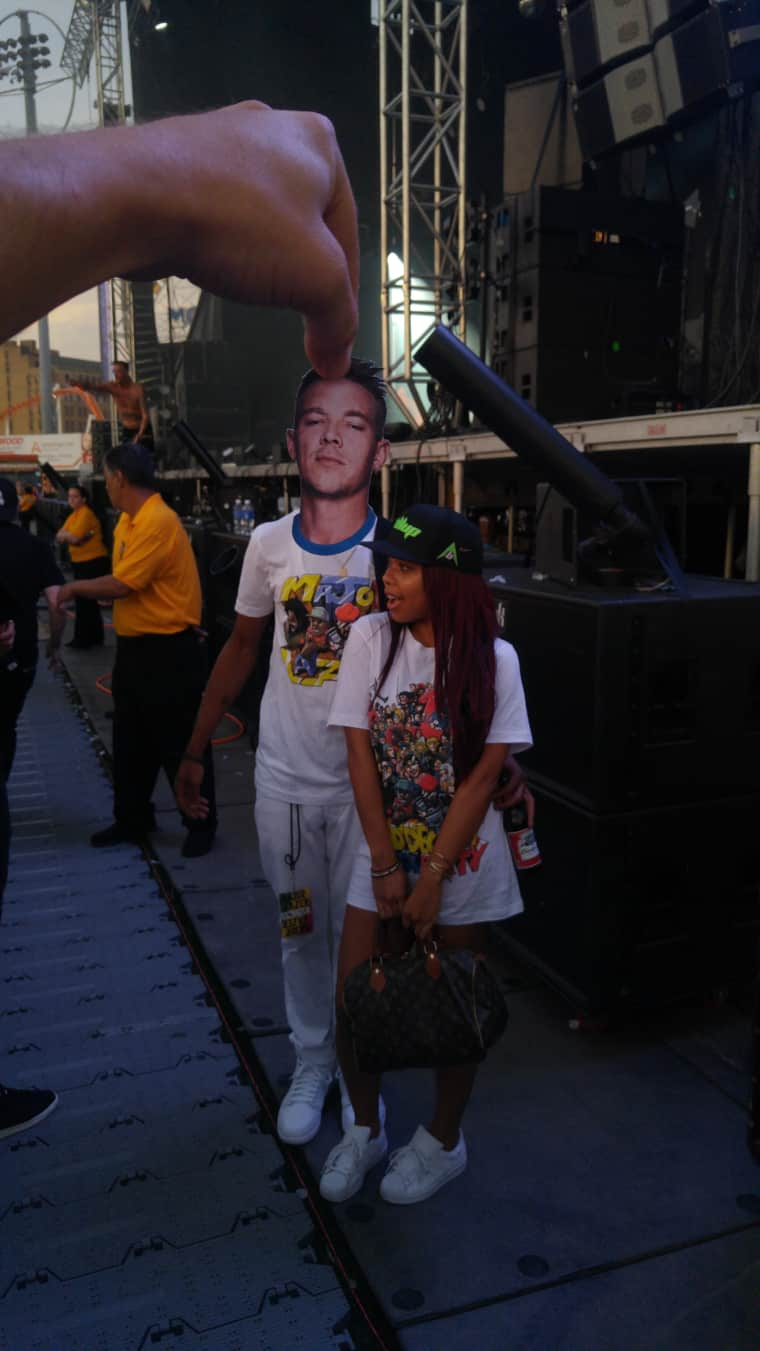 I had full access so I was able to go up in front of the huge crowd by the stage and stand on the barrier. I remember trying to put Jay Z in the crowd and this girl snatched it out of my hand and put it right in her mouth. I'm pretty careful about my cutouts and I haven't lost that many, so at first I wanted it back but then we made eye contact and she was just staring at me with these big beautiful eyes and her tongue out with Jay Z's head on it and I didn't want it anymore. It was so bizarre and I just stared back. I wish I had thought quick enough and snapped a picture of it but she closed her mouth and chewed up the Jay Z.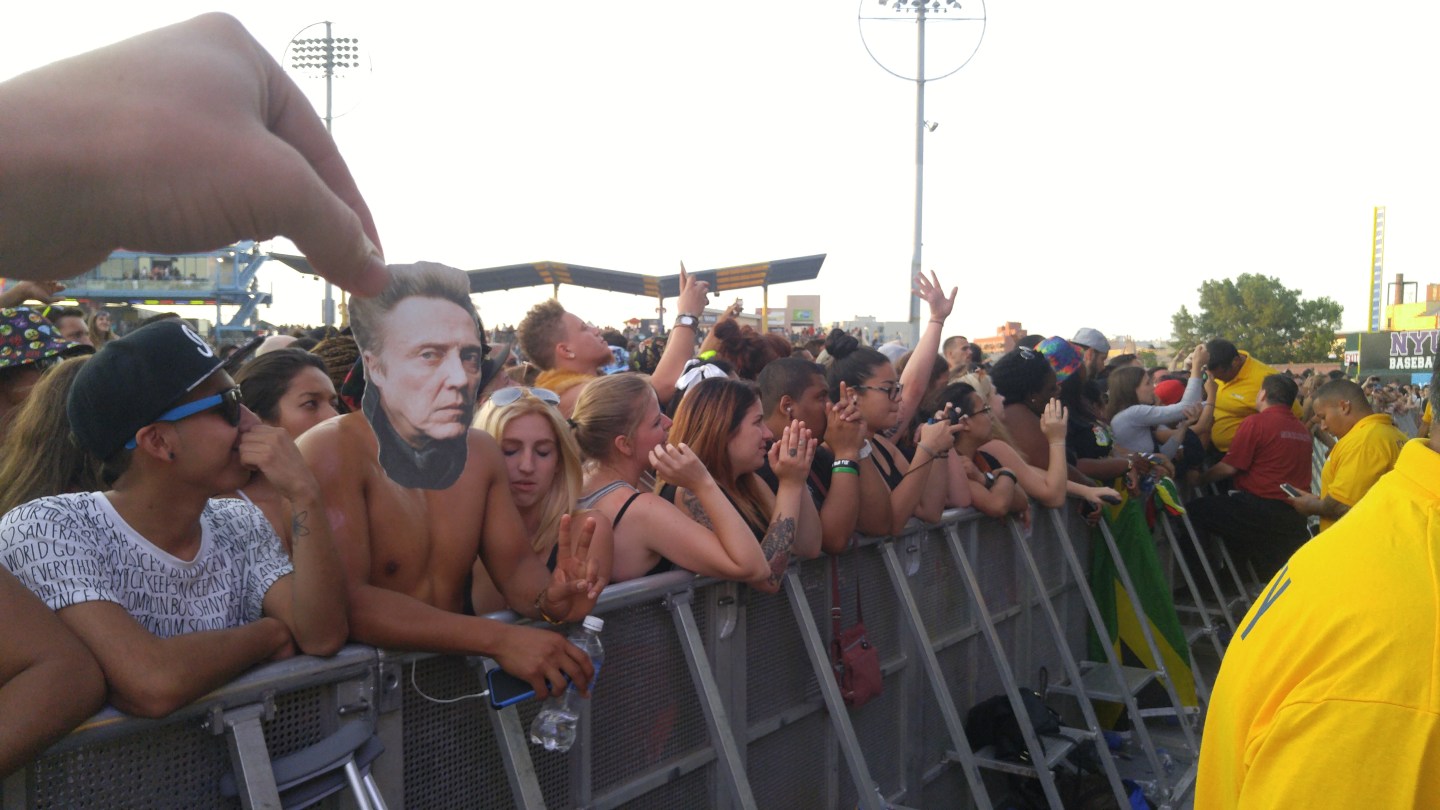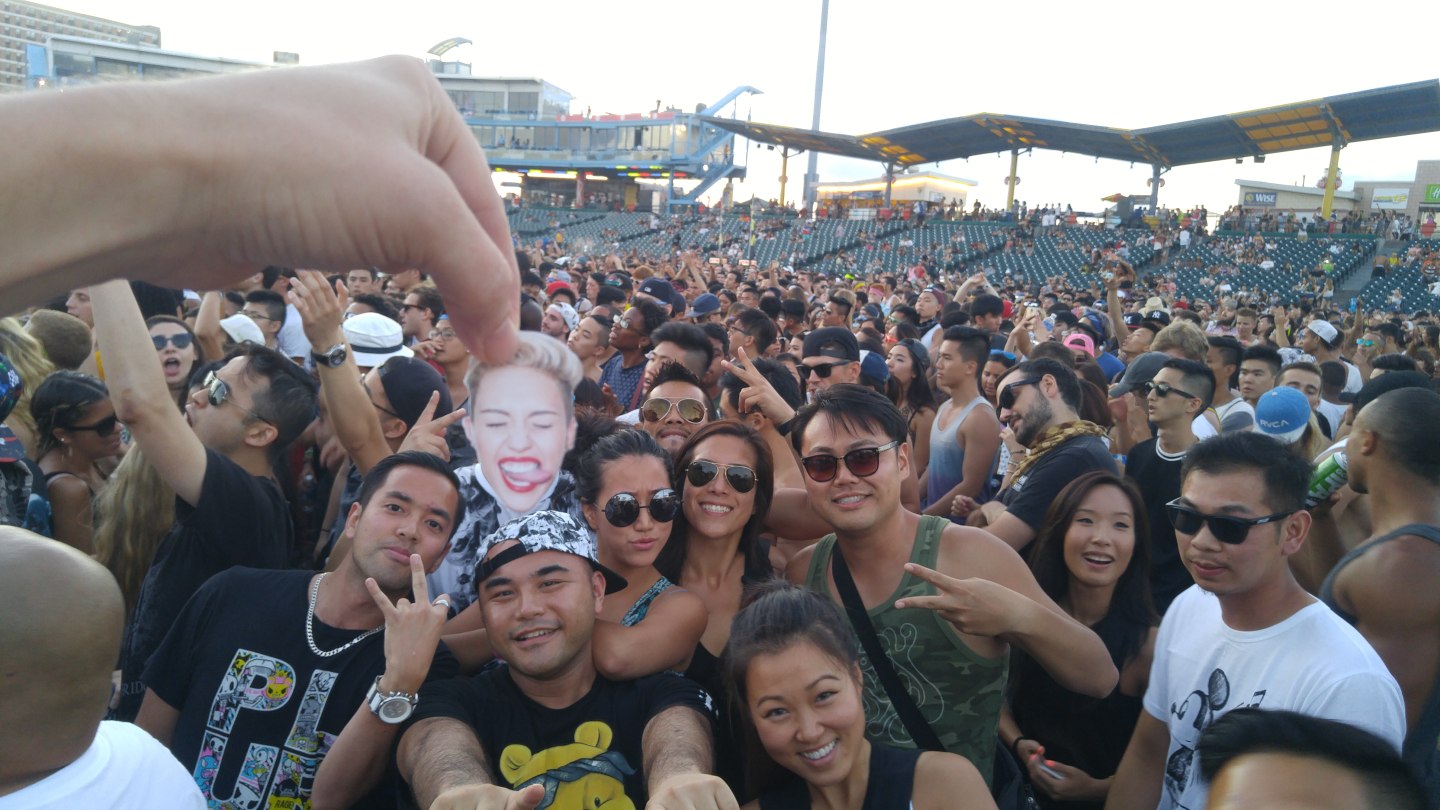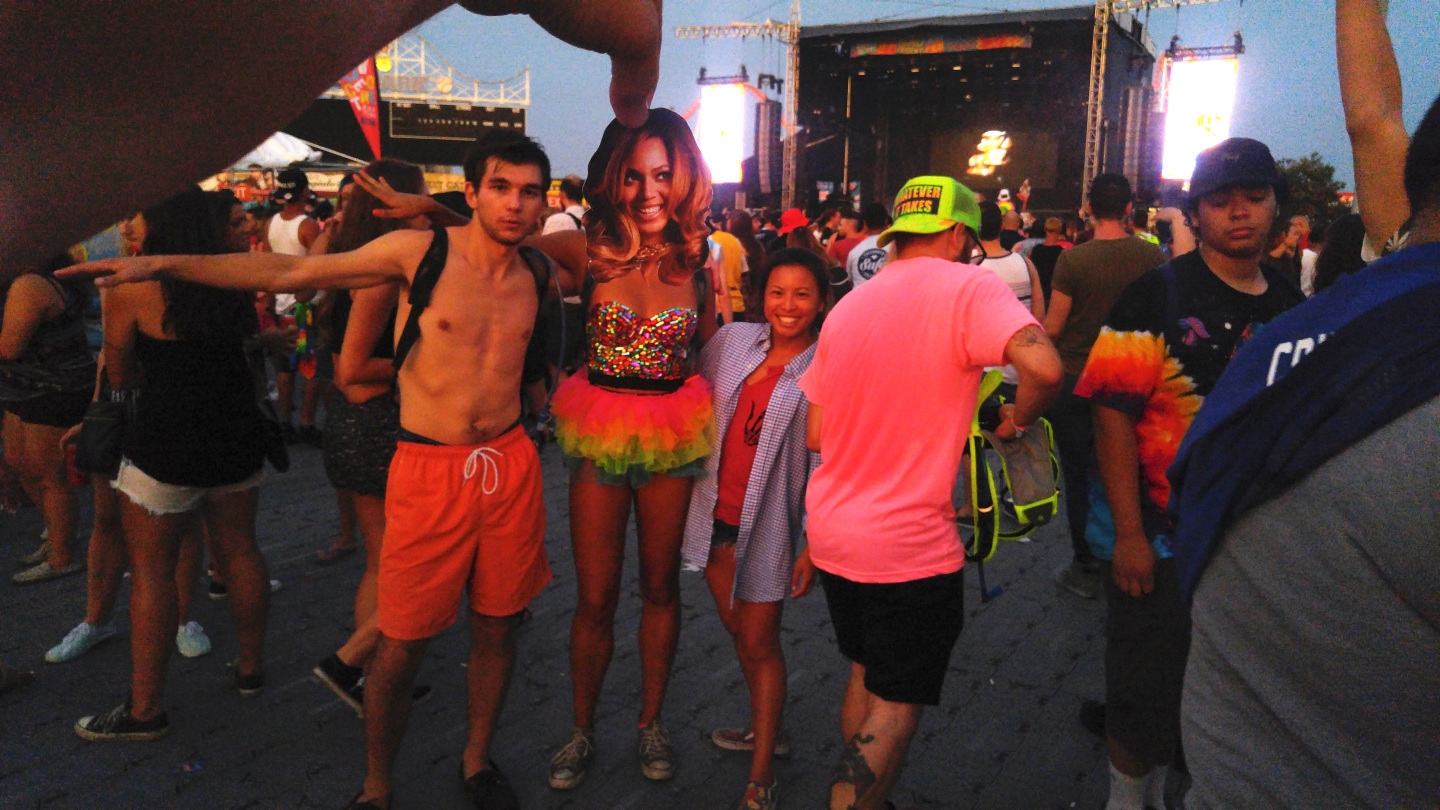 I was hoping to get smiling Barack dancing somewhere and was having a tough time with it because the light was getting a little low and then I saw that tall guy in the black and white outfit and I hovered around them for about 30 minutes trying to get a picture—it's a little hard when nobody's standing still because Tyler, the Creator's on stage. But I finally got it and I was pretty happy with it.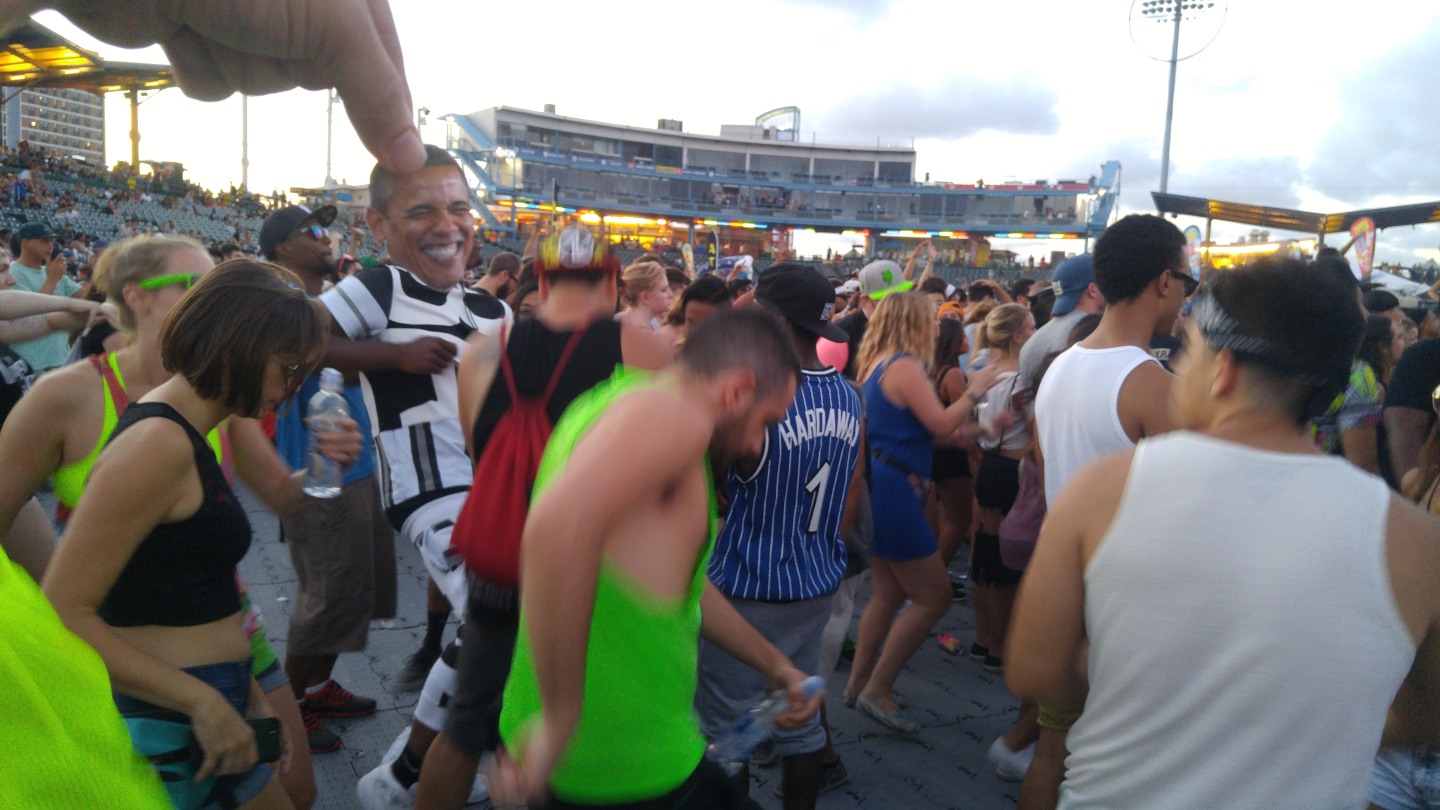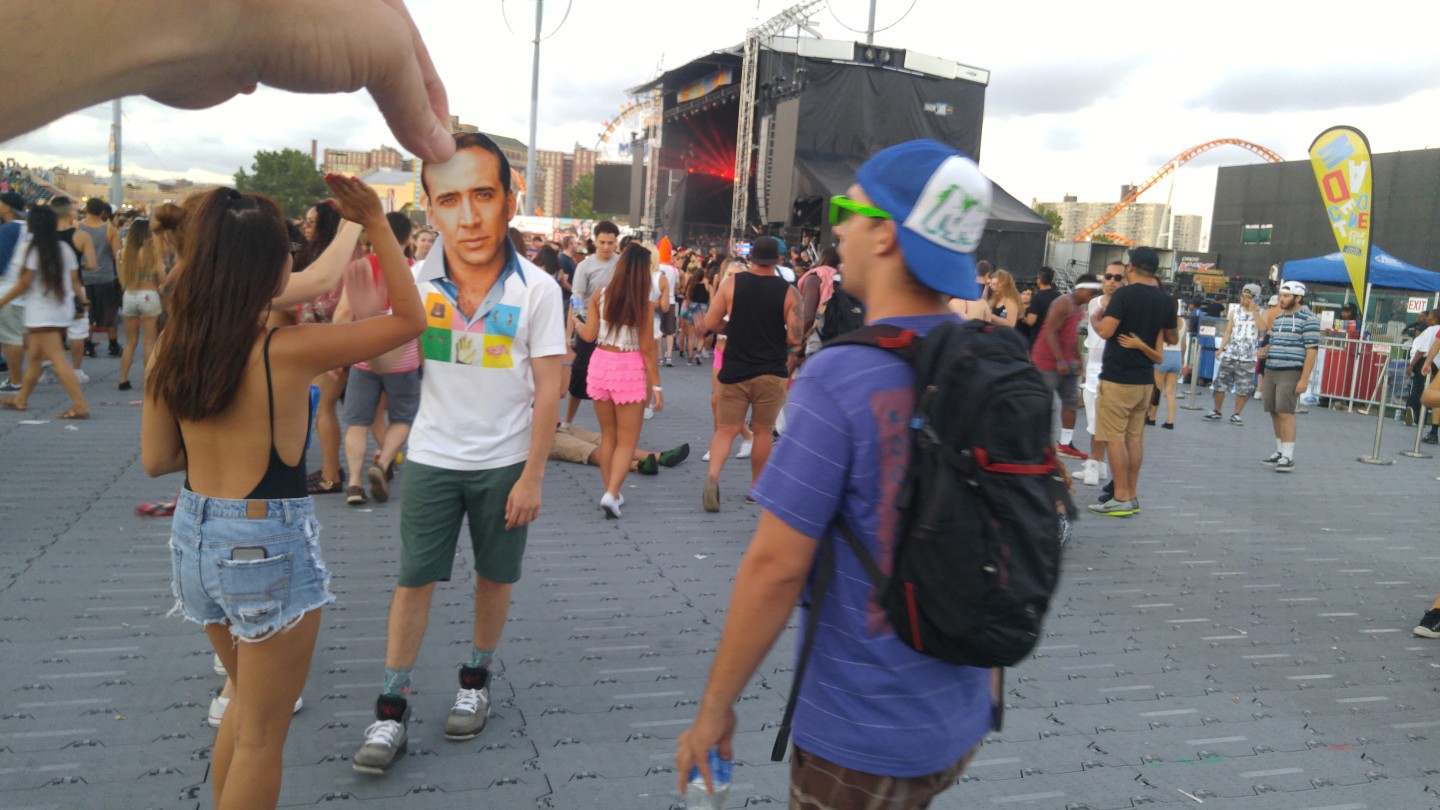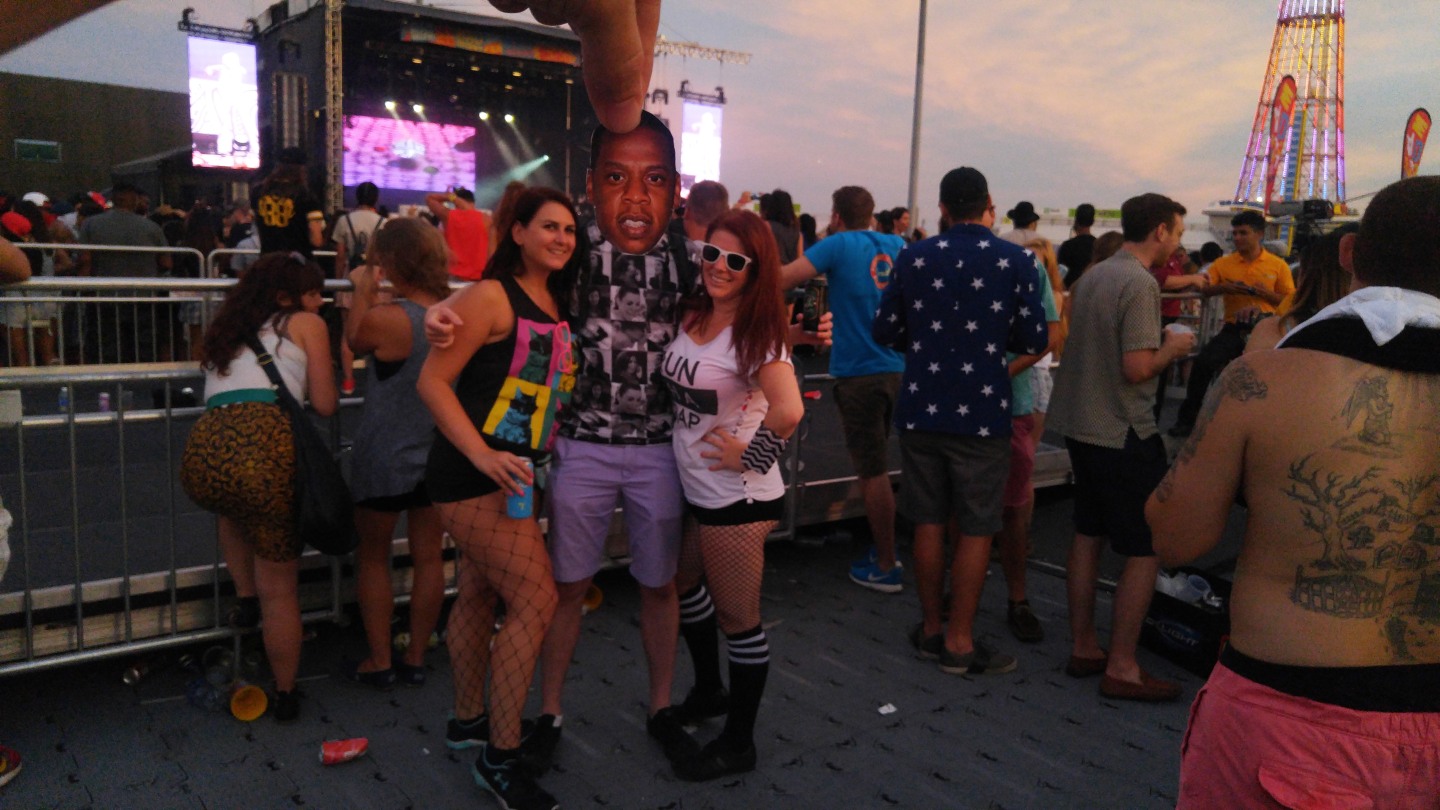 I got to meet Diplo and I did a picture of him backstage with himself, which was funny. I'd never done that with a celebrity before. He was pretty cool.