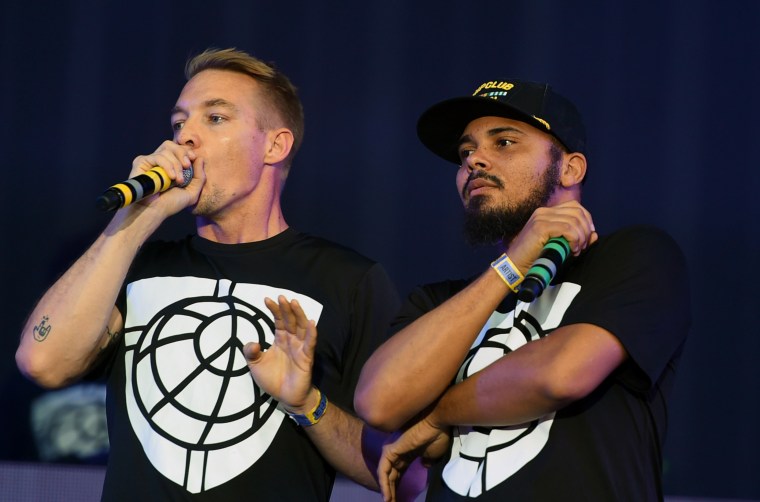 Spotify weighed in on the song of the summer debate with some numbers today. The streaming service unveiled two playlists, one containing the top ten most-streamed songs worldwide, and one focusing just on U.S. listeners. Between June 1 and August 31, Major Lazer's "Lean On"—featuring contributions from DJ Snake and MØ—led the pack globally. OMI's "Cheerleader" came in second. Diplo is a member of Major Lazer, and he had a great summer—"Where Are U Now," his song with Justin Bieber and Skrillex, was also No. 6 on the global list.
The picture in the U.S. was slightly different. The Weeknd took the top two spots with "Can't Feel My Face" and "The Hills." Major Lazer grabbed No. 3, while "Where Are U Now" held strong at No. 6. Fetty Wap joined the Weeknd and Diplo with two entries of his own in the top ten: both "Trap Queen" and "679" made the cut.
Check out both playlists below, and find out how OMI represents a new reality for global pop.