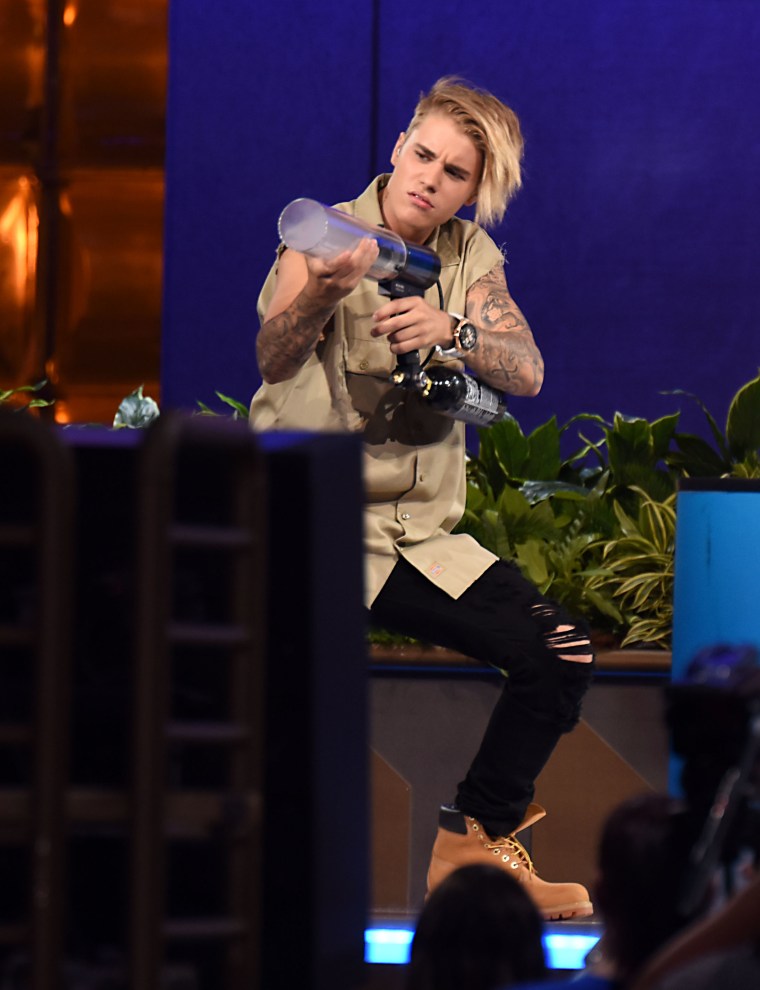 According to Billboard, Justin Bieber's bubbly new single headed straight to No. 1 when it debuted on the Hot 100 this week. "What Do You Mean" is the singer's first No. 1 hit. It's just the 23rd song in the history of the chart to start in the top spot, granting Bieber entry to a high-powered club of commercial juggernauts. The last single to debut in first place was Taylor Swift's "Shake It Off;" the first was Michael Jackson's "You Are Not Alone" (penned by R. Kelly).
Cementing Bieber's commercial power, his latest track also set a five-day Spotify streaming record with 21 million streams.
To thank his fans, Bieber shared a video of an acoustic performance of his new No. 1. Watch that below.