25 Low-Key Outfits That Make A Shirt And Jeans Look Avant-Garde
Casually elevated looks from the crowded streets of NYFW.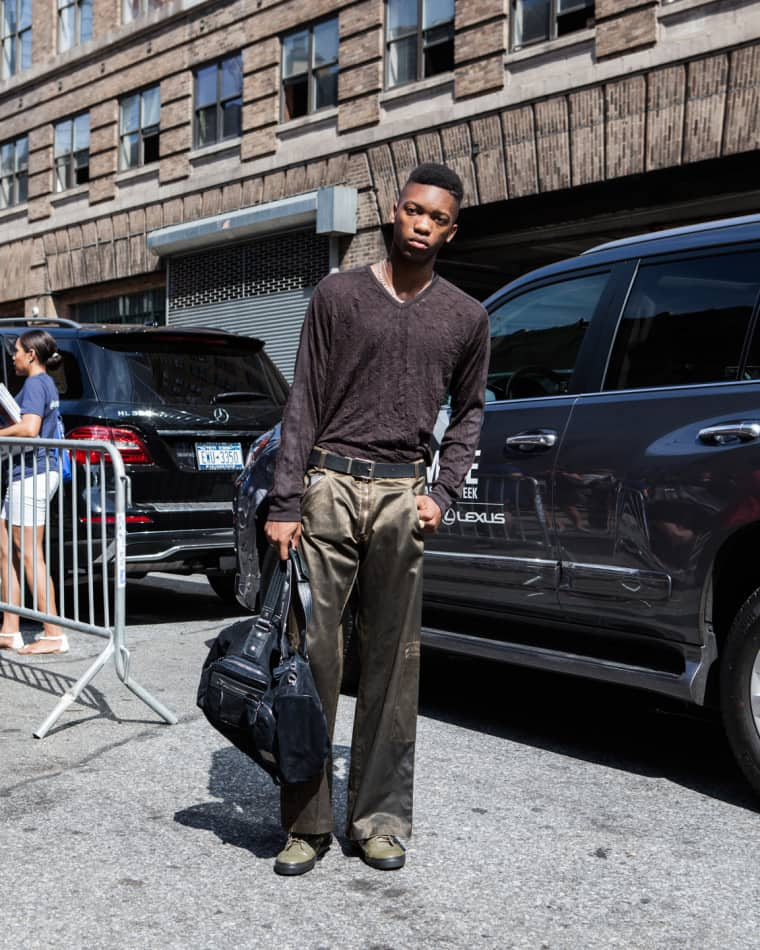 This fashion week, the FADER Style team found itself traipsing from Tribeca's cobblestone streets up to the busy thoroughfares of midtown, weaving a byzantine path around the city that left us utterly exhausted. When we decided to capture the most fire looks from the streets, we found ourselves tired—not just from running around town—but by the pretension and self-promotion that haunts NYFW. During men's fashion week, we watched a man nursing a doughnut that was the same shade of pink as his blazer for three hours because he wanted to be photographed holding it. This time, we said fuck all that. Here are 25 NYFW attendees who weren't trying so hard, the ones who looked cool and fly and comfortable in their own skin.