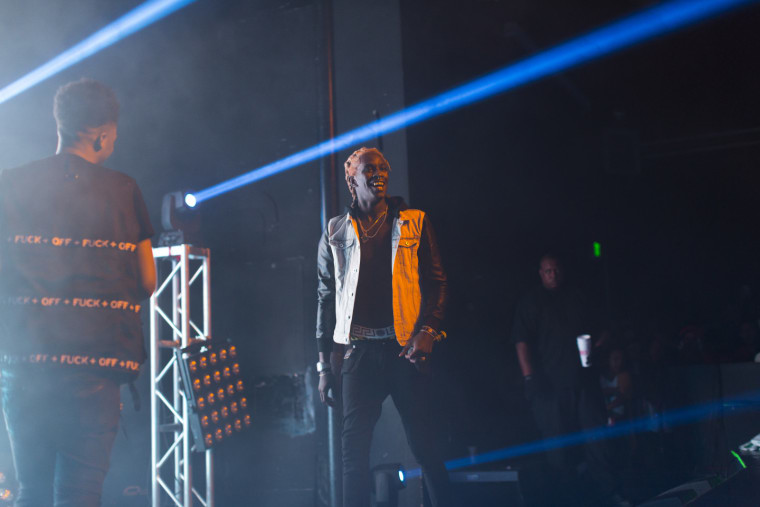 At the beginning of August, Young Thug announced a fall tour with support from Tory Lanez. The rapper planned to hit more than 30 cities, and he put together an impressive flyer for the dates that appeared to channel late '60s psychedelia.
Today, however, the MC cancelled planned appearances in Detroit, Cleveland, Cincinnati, Scottsdale, Dallas, Houston, Philadelphia, and Silver Spring. According to Complex, 300 Entertainment issued a statement about the cancelled dates: "Regrettably, a number of the shows on the upcoming Young Thug Hy!£UN35 Tour have been postponed. Young Thug will use this time to focus on putting the finishing touches on his highly anticipated debut album, Hy!£UN35. Postponed dates will be rescheduled to 2016 in support of the release of the Hy!£UN35 album." (It's worth noting that in the past, nothing has impeded Thug's ability to make music.)
If you're looking for a soothing antidote to the bad news, check out the video below, which sets footage of dolphins swimming to Thug's Slime Season track "Stunna."