How To Dress The Girl Who's Worn Everything
The stylist behind Rihanna's #FADER100 cover shoot explains what it's really like to collaborate with pop's crown jewel.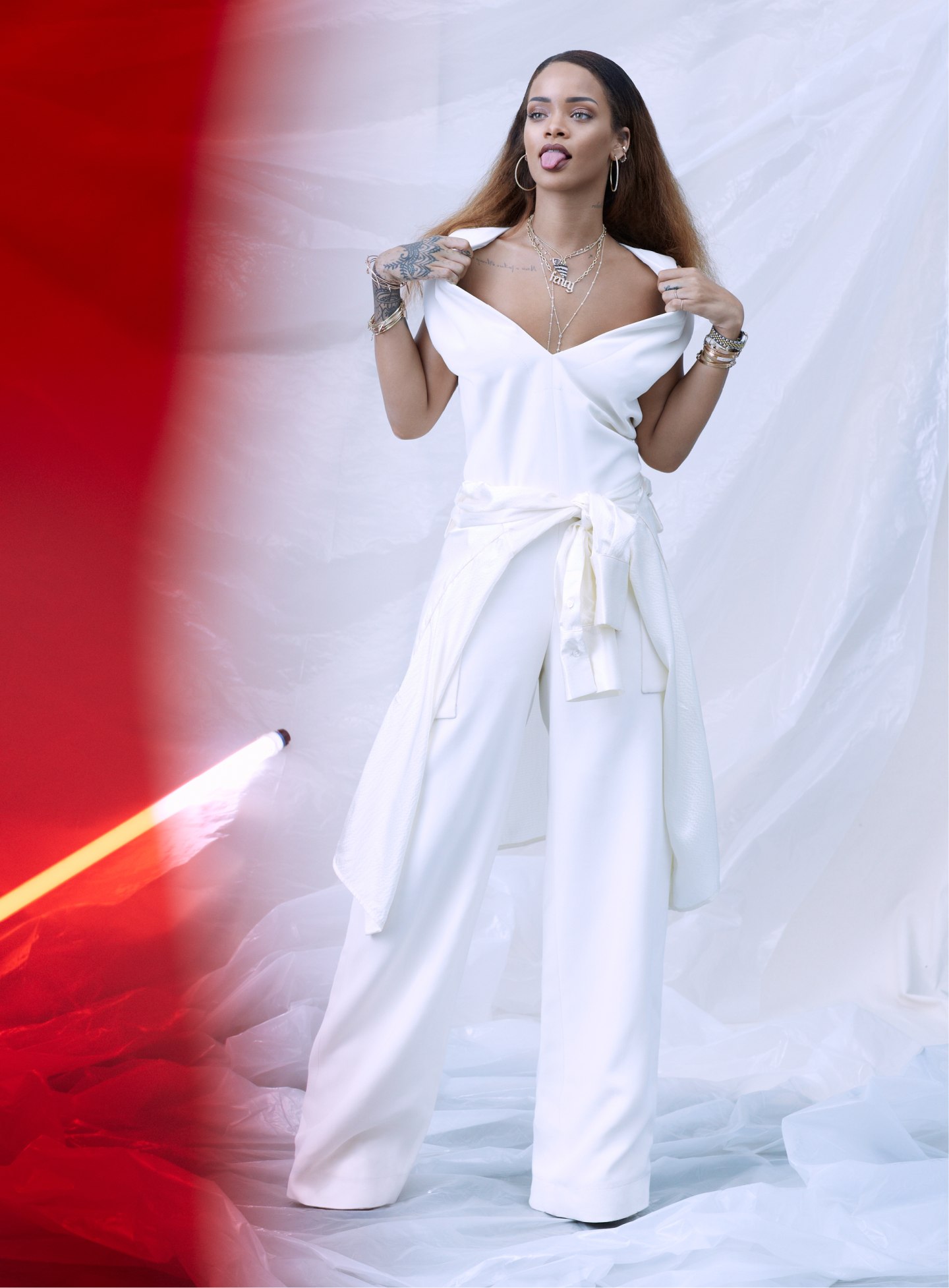 SHIBON KENNEDY: The shoot was confirmed while I was on vacation in San Francisco, so I flew down to L.A. right away. I came up with two styling concepts, but went with a more pared-down version. It's very '90s, inspired by TLC, but more elevated and more monochromatic. I feel like I've seen Rihanna be everything except really pared-down. The silhouettes felt like her style, not a crazy reach—but also something new for her.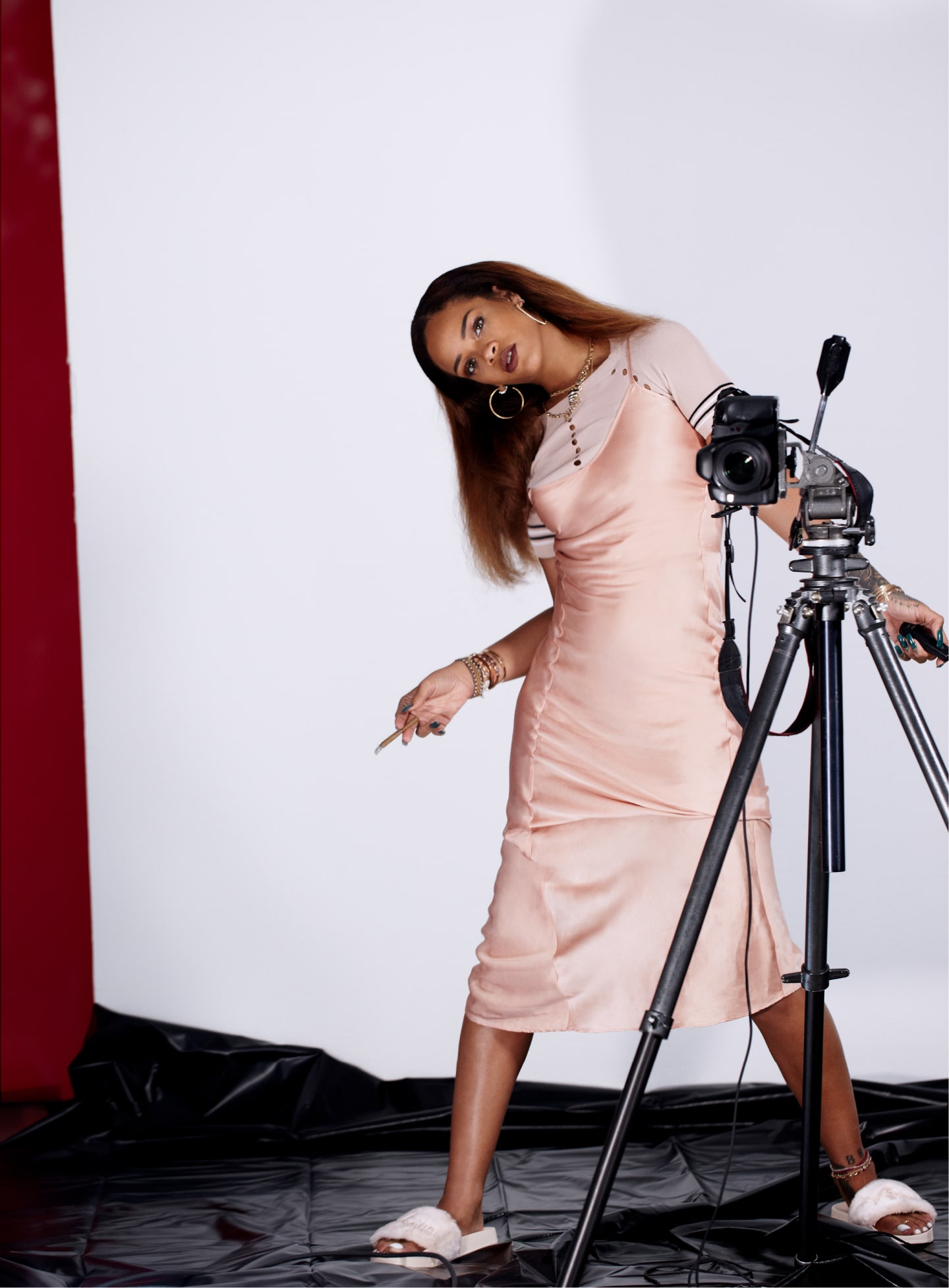 We pulled from everywhere. She was the face of Dior last season, so I started there. We pulled Balenciaga, Rochas, Alexander Wang, plus the smaller labels I love. There is this jewelry line called NATAF that I love that is very '90s inspired: lots of pearls, like a toned-down supermodel vibe. The slip on the cover is from a brand called A Wave Awake, which I knew would play a great supporting role in the shoot. They're feminine but also have a tomboyish, minimal quality. I really like to mix high and low. I also like to support smaller brands that don't have as much publicity, but whose aesthetic I really believe in.
We had such a beautiful set. We had a pop-up tent and had this nice color scale from nudes to blacks, pastels to ochres. It looked really beautiful when you walked in. It felt super inviting and fun. It just made you want to play.
Rihanna is really the hero in this. She responded so well to the clothes and loved everything that I was doing, which felt really encouraging. When she arrived, she immediately gave me a hug, and I'm a little bit clumsy so I knocked her earrings out of her hands. But we totally vibed. She was so chill and it was very relaxed, as if we were friends. I said, "This is gonna be great," quickly threw out some buzzwords of what I was thinking to her, and she was like, "I love what you're saying." When someone's of that caliber, they've worked with so many people. When they get excited, you get excited.
The cover features a monochromatic pink look. She wore A Wave Awake slip with a pink Rochas top underneath it that had the monogrammed "R," which was super cute. I was playing with a couple shoe ideas when all of a sudden I saw these pink furry slides and I was like, 'These are awesome! Are you cool if I use these?" She was like, "Do you want to?" They're FENTY by Rihanna for PUMA, so her own design and idea. They're so perfect: comfy sleepwear but with a rich, luxe element to them. She was flattered I wanted to use them, and I was just stoked because they looked so cool. It's always about the details.