Alessia Cara And Passion Pit Made A Wednesday Night Feel Like Friday At #uncapped
See pics of the Toronto popstar-in-the-making and the indie dance band's frontman in action.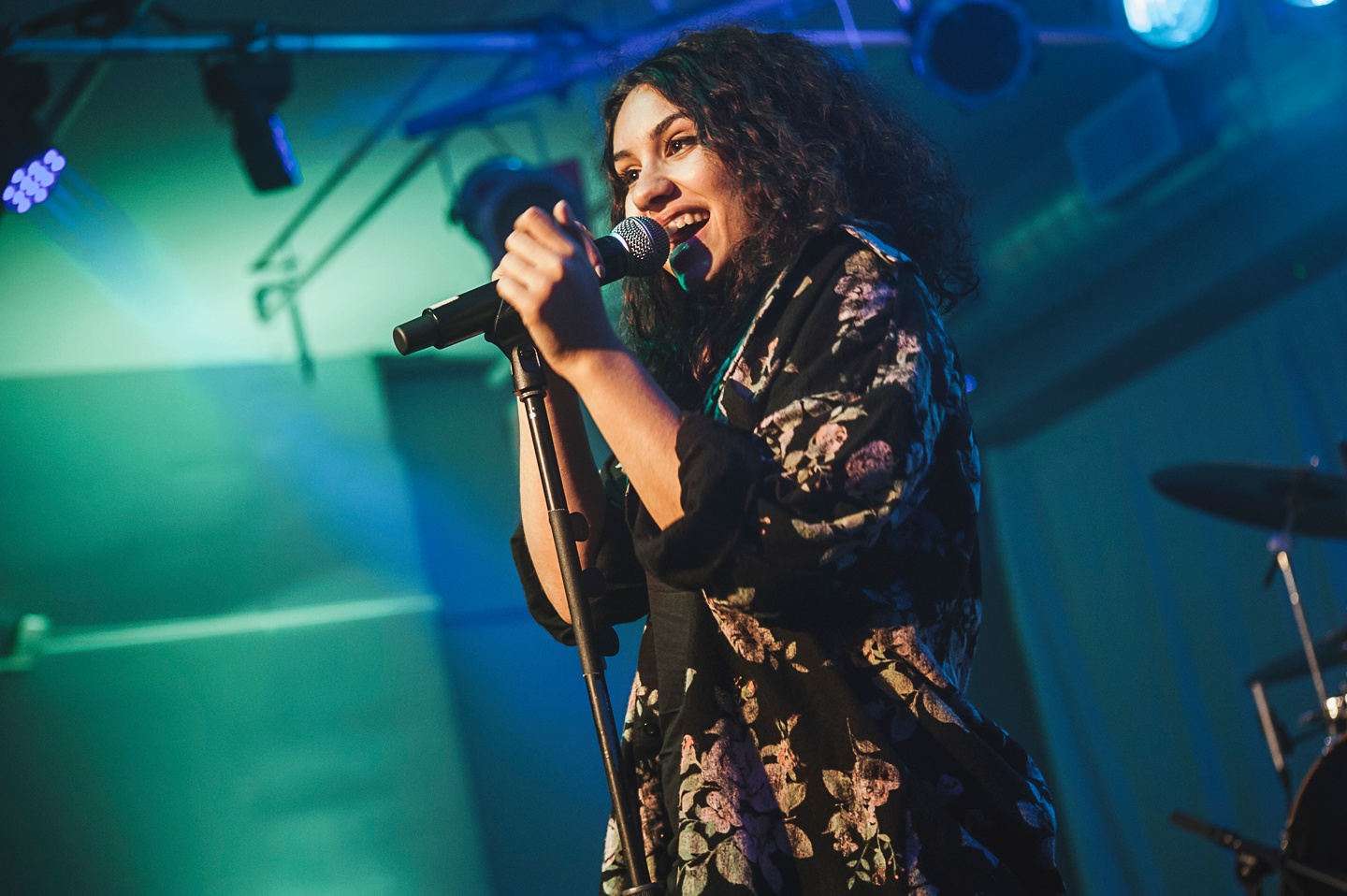 While fall made itself more comfortable last night—we're right on the edge of full-on coat weather—inside The FADER and vitaminwater®'s gleaming pop-up venue for #uncapped on 14th Street in Manhattan, the colored lights ensured the mood was bright and breezy. Harlem producer Austin Millz warmed up the crowd with a snare-adorned blend of hip-hop, R&B, and twisted club sounds. There were flickers of familiarity in a Brownstone sample from '90s classic "If You Love Me," and an irresistible remix of FADER cover star Rihanna's "Stay" that pitched her voice up to chipmunk levels of cuteness. Millz's emotion-fuelled selections sloshed around the room, drawing the less shy to the front for a little shimmy, while others flicked through copies of The FADER.
Next up on the decks was Passion Pit's Michael Angelakos, who amped up the proceedings with chime-fuelled tunes that had the security guy nodding his head as the audience dutifully crept closer to dance. His selections took in 2-step skips, house lushness, granular ambience, and cut-up rap samples, yet whichever zone he moved into there was an underlying warmth at work. Those blurry vocal samples—the ones that sound like synths—featured large throughout the set. But it was Passion Pit's collab with Madeon, "Pay No Mind," that had the crowd with their hands in the air and feeling like it was a Friday. Even the security guard was snapping pics; this was clearly a sweet gig.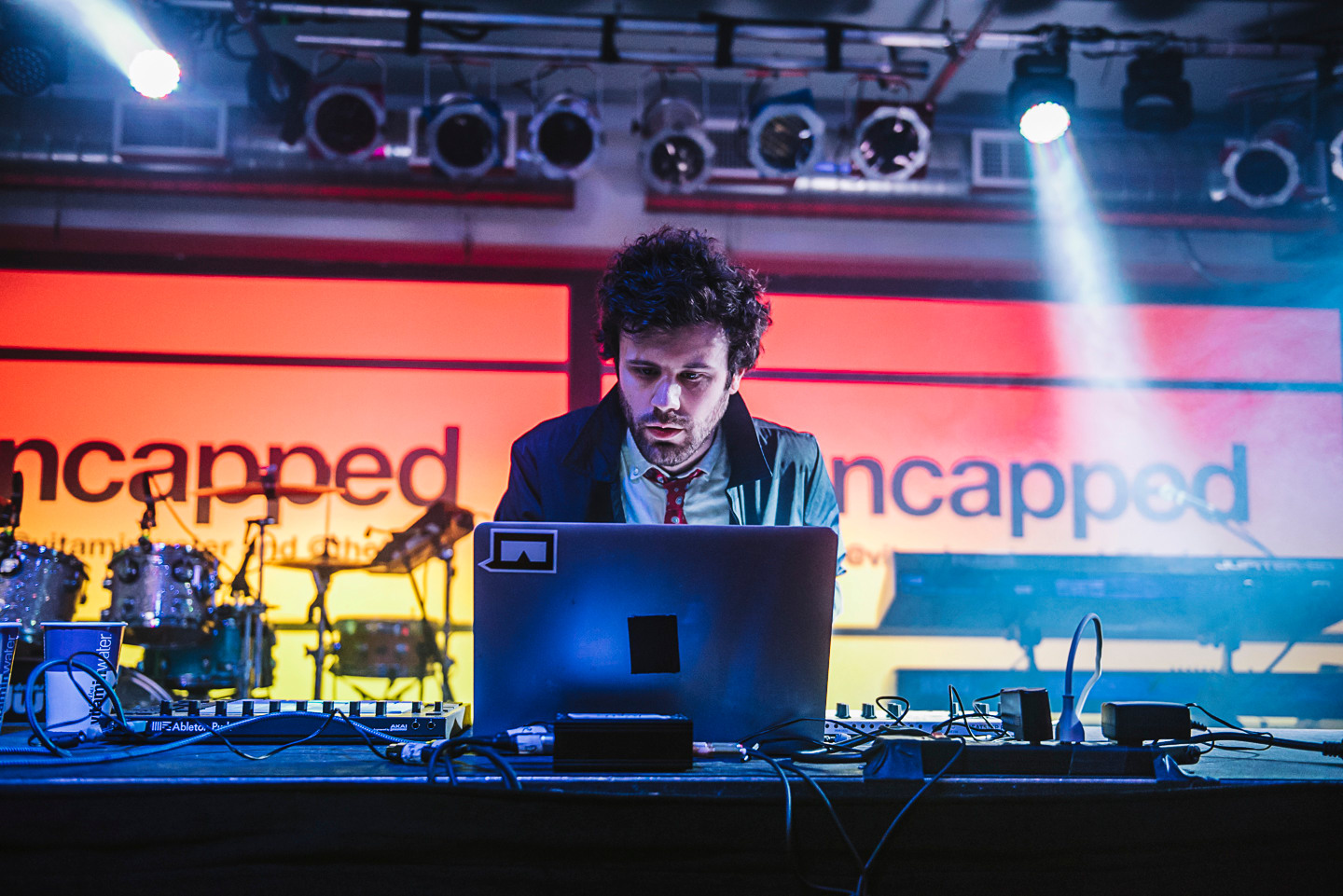 Austin Millz came back on to soundtrack the change over, including "Hotline Bling" which he couldn't help shouting "yes!" over, as the #uncapped team got the stage ready for Toronto popstar-in-the-making Alessia Cara. Dancing onto the stage, she grasped onto her mic like it was the audience's hand and reminded everyone that looks can be deceiving: she's just a little thing, but her voice is larger than life. It's full of warmth yet there's a strength and wisdom there, too, that belies her years. She might've been casual in jeans, a tee, and a kimono-style floral jacket, but there was nothing basic about her lyrics. "Seventeen" tapped into a feeling most of us out of our teens have long forgotten: that desire to grow up as quick as possible. Now I wish I could freeze the time at 17, she belted out, stalking the stage with a confidence that inspired. "This next song is about body image—there's so much pressure to look like girls in magazines," she said as a means of introduction to "Scar," a feminist anthem about remembering that there's no better you than the you that you are. Behind her, her drummer added oomph on a glitter-encrusted kit while her keyboardist providing melodic accompaniment. After a couple of enjoyable covers—The Neighborhood's "Sweater Weather," for which she strapped on an acoustic guitar, and James Brown's "I Feel Good"—she closed her set with her debut single, "Here," shouting out FADER for the premiere back in April this year. It's a song about feeling out of place at a party, but by the time Alessia Cara left the stage she'd made very clear that the night was hers.