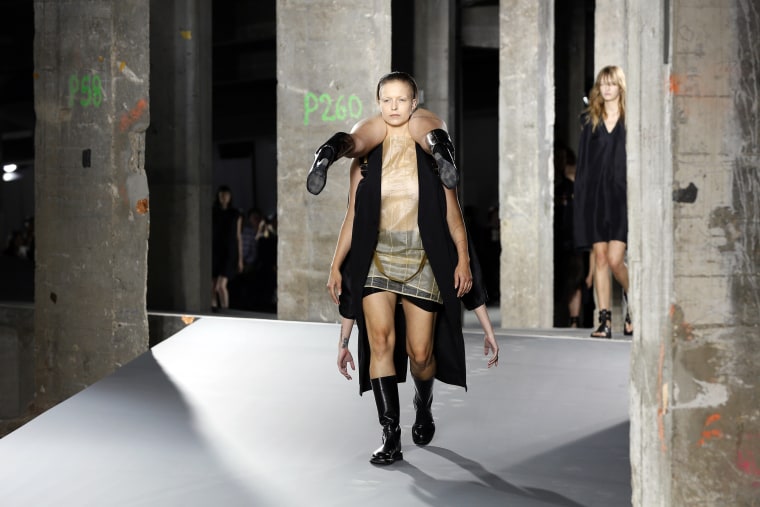 It seemed a remote possibility that Rick Owens would be able to top the controversy factor of his infamous dicks out just swangin' runway show for FW15, until, of course, he punched out a rogue model for holding up a sign decrying Angela Merkel. And today, for his Spring '16 runway show, he sent models out shouldering other models to a kinetic sculpture effect, and people went absolutely batshit. While Owens left immediately after the show to avoid addressing the ensuing media frenzy, Dazed Digital caught up with the designer. Owens' explanation is expectedly heady, and, predictably, has nothing to do with 69ing:
"In the Spring men's collection which shares the same name (Cyclops), that focussed vision was propulsive and aggressive. When applied to women's, I see that focussed vision being more about nourishment, sisterhood/motherhood and regeneration; women raising women, women becoming women, and women supporting women – a world of women I know little about and can only attempt to amuse in my own small way…Straps can be about restraint but here they are all about support and cradling. Straps here become loving ribbons," he told Dazed.
See the best of the internet's reactions to the presentation, below.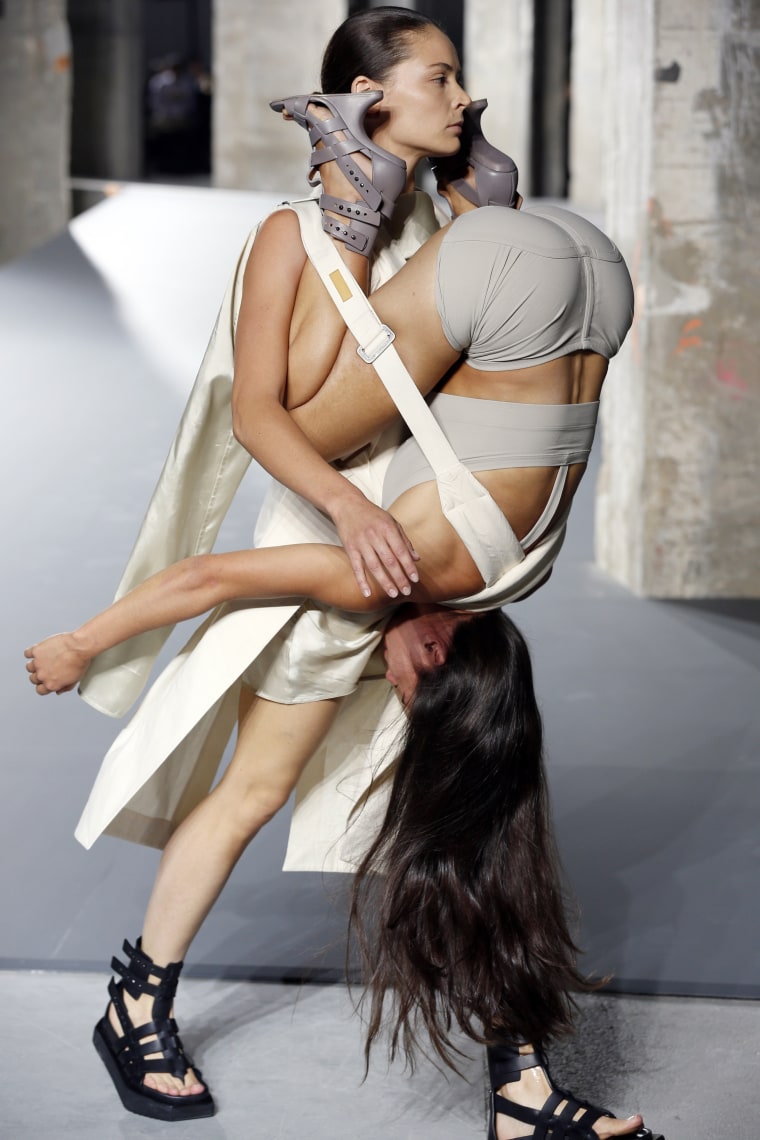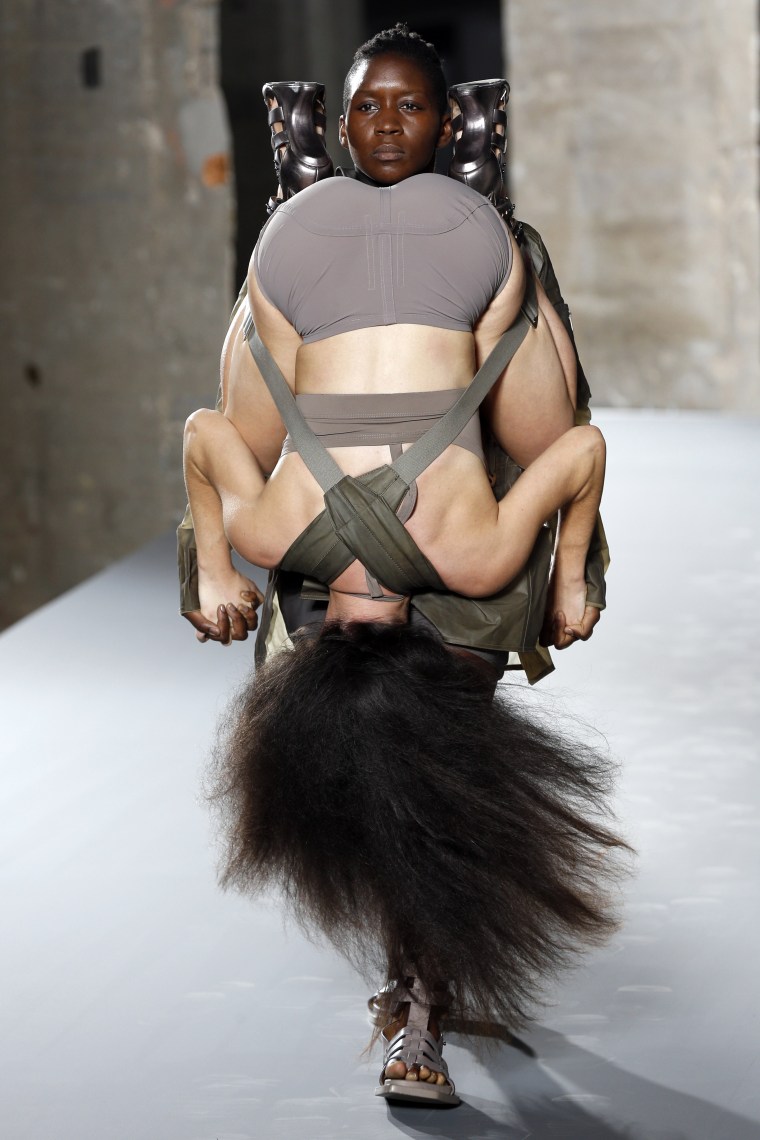 I literally just woke up opened tumblr and saw pics from Rick Owens show today I'm going back to sleep bye

— josh (@JPatrickG) October 1, 2015