How I Found My Pride Through Style At This Year's Eid
In Bensonhurst, young Muslims stunt in vivid thobes and Prada sneakers.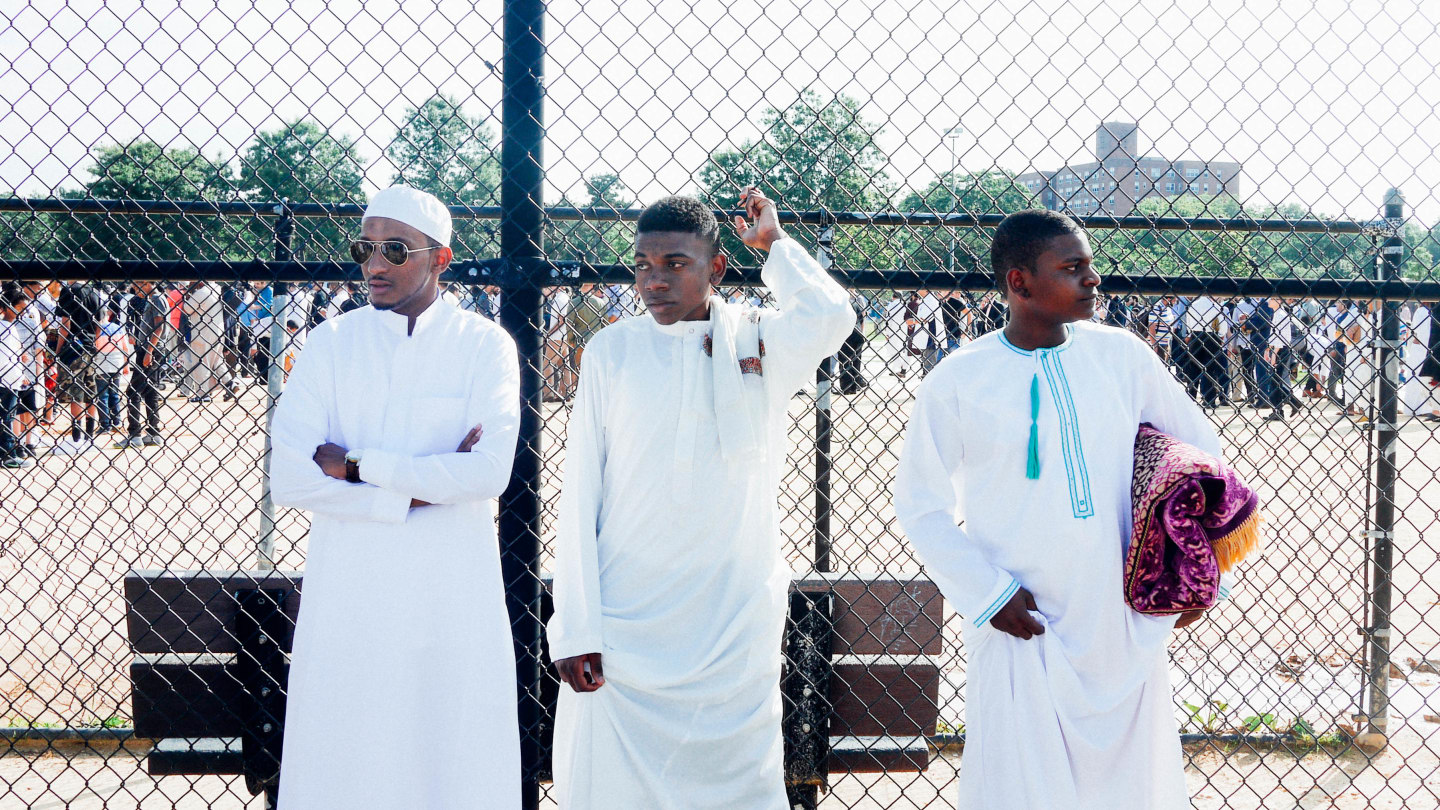 It is 82 degrees, and the sun is beaming at 8 a.m.; it is September 24. It is Eid-al-Adha, a Muslim holiday that celebrates Abraham's would-have-been sacrifice of his only son as a test of his unwavering faith in Allah. I'm posted up at Ceasar's Bay with my cousin and brother, just outside of Bensonhurst Park, where thousands of Halal mamis and papis have congregated for Eid prayer. Decked out in grey cropped pants and a pair of cokeboy all-white Nike Huaraches, I left my house feeling godly. But upon walking into the park, I was surrounded by the most exquisite of thobes, the most colorful of saris, and the most elaborate dashikis paired with icy Air Force Ones and shiny Prada sneakers. As the crowd came stomping down the Shore Parkway Pier, I realized I was the most underdressed person at what I had thought was Eid prayer, but was clearly some kind of Islamic Fashion Week.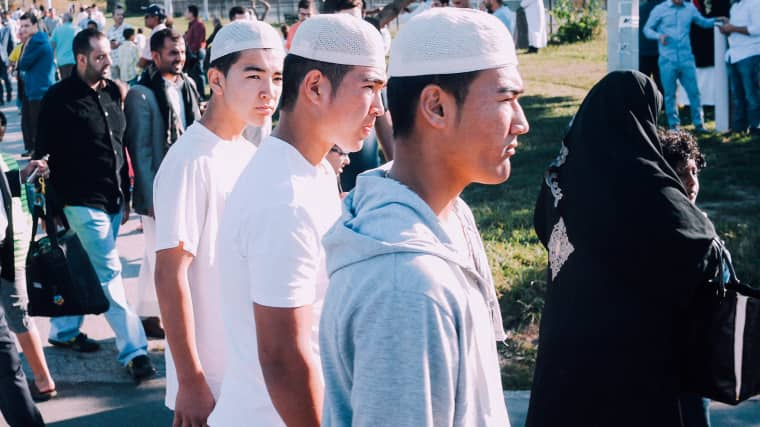 Anybody who still preaches that naive notion of "New York City is a beautiful melting pot!" bullshit needs to rethink; it does not work like that. Fresh off the figurative boat from Yemen, my family moved to Brooklyn in '95, when I was two years old. In the two decades since, I still have not come close to mastering the balance between the two cultures: the Arab heritage I inherited and the American culture I assimilated into. In grade school, I'd come back from winter break and my white classmates would ask, "What Christmas presents did you get?" When I replied "Oh, I don't celebrate Christmas," there'd be this look on their faces, as if I had told them I was homeless and dying. If I missed a day from school because of Eid—shout out to Mayor Bill De Blasio for finally turning it into an official holiday for public schools this year—I'd have to explain to students and teachers alike, "I guess Eid is like Christmas or Chinese New Year, except it comes twice a year, so, like, mad family gets together and I get money." (Eid-Al-Fitr commemorates the end of Ramadan, which is determined by the lunar year and accordingly moves up two weeks in the calendar every year. Eid-Al-Adha is celebrated two months afterwards.) Since an early age, it was evident to me that the "Western" culture I adapted to just did not mess with my Middle Easterness.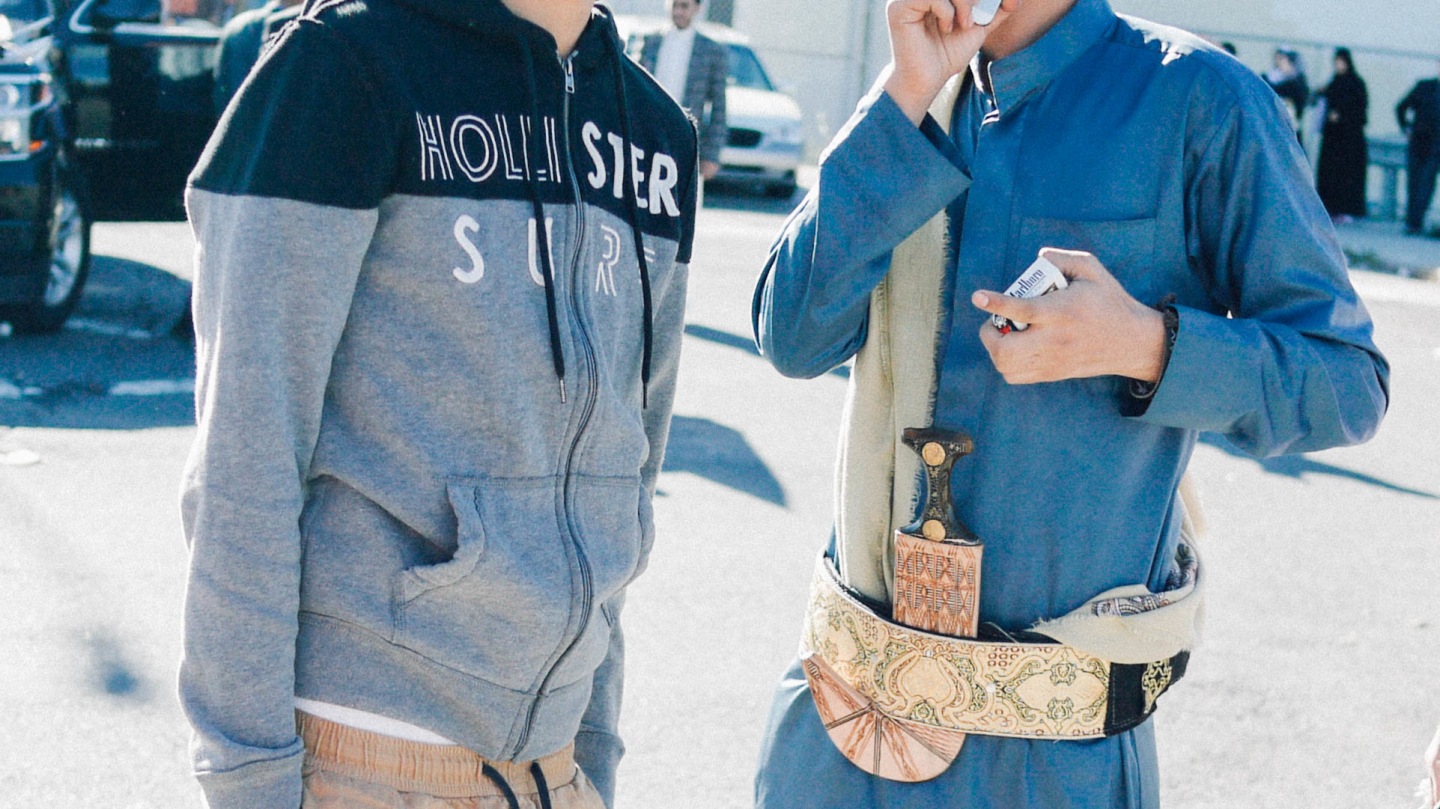 In 2001, my family moved to Bay Ridge, Brooklyn, the section of the city that boasts the title of the second-highest concentration of Middle Eastern folk outside the Middle East. In Bay Ridge, Arabic speakers flood the streets, dates can be purchased all year round, a block is sketchy if it doesn't have a shisha café on the corner, and a man can kiss another man on the cheek as a greeting without it being confused as romantic involvement. It's a place where we can yowl passionately over cell phones without people thinking we are going to self-detonate, and where the adhan (Muslim call to prayer) blares out from mosque speakers into the streets five times a day before each prayer, whether it's 5 a.m or 5 p.m. I lived three blocks away from the mosque and could still hear the prayer calls over the Honda Civic parked outside blasting Cassidy and R. Kelly's "Hotel." This was our new home, and we tried our best to make it like our birthplace.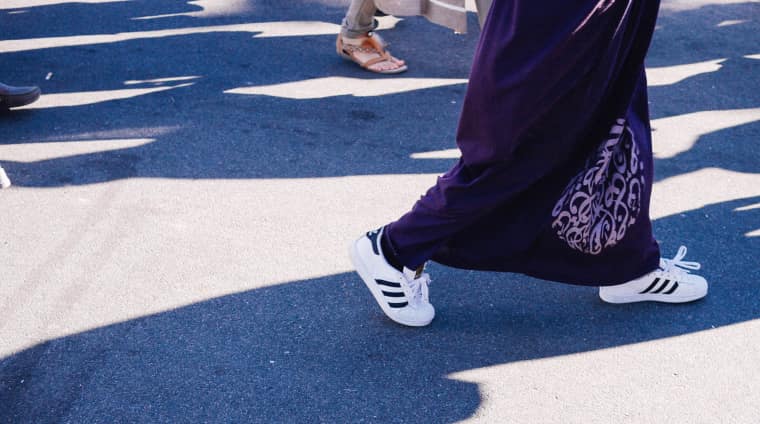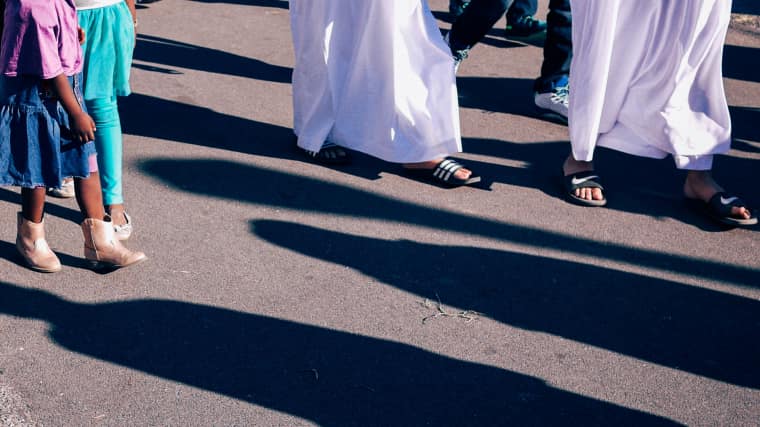 That sense of unification amongst a group of people that America had black-sheeped gave us the strength to keep existing in a country that so clearly doesn't want us here. That feeling is amplified tenfold every Eid when, no matter what, I feel proud to be Muslim—and so does everyone else. Blessings are exchanged between family members and strangers, kisses land on the hands of women and on the cheeks of men. Men hold hands without a care in the world as the Imam—the Islamic equivalent of a preacher—shouts "Takbeer!" through the loudspeaker. In response, waves of "Allahu Akbar" erupt from the crowd. Prayers are so packed you'd think a celebrity was making an appearance. But, nah, this is all us. We'll be hundreds deep in the mosque during the frigid months, but the warmer days are the best—thousands strong in an open park, all dressed to impress.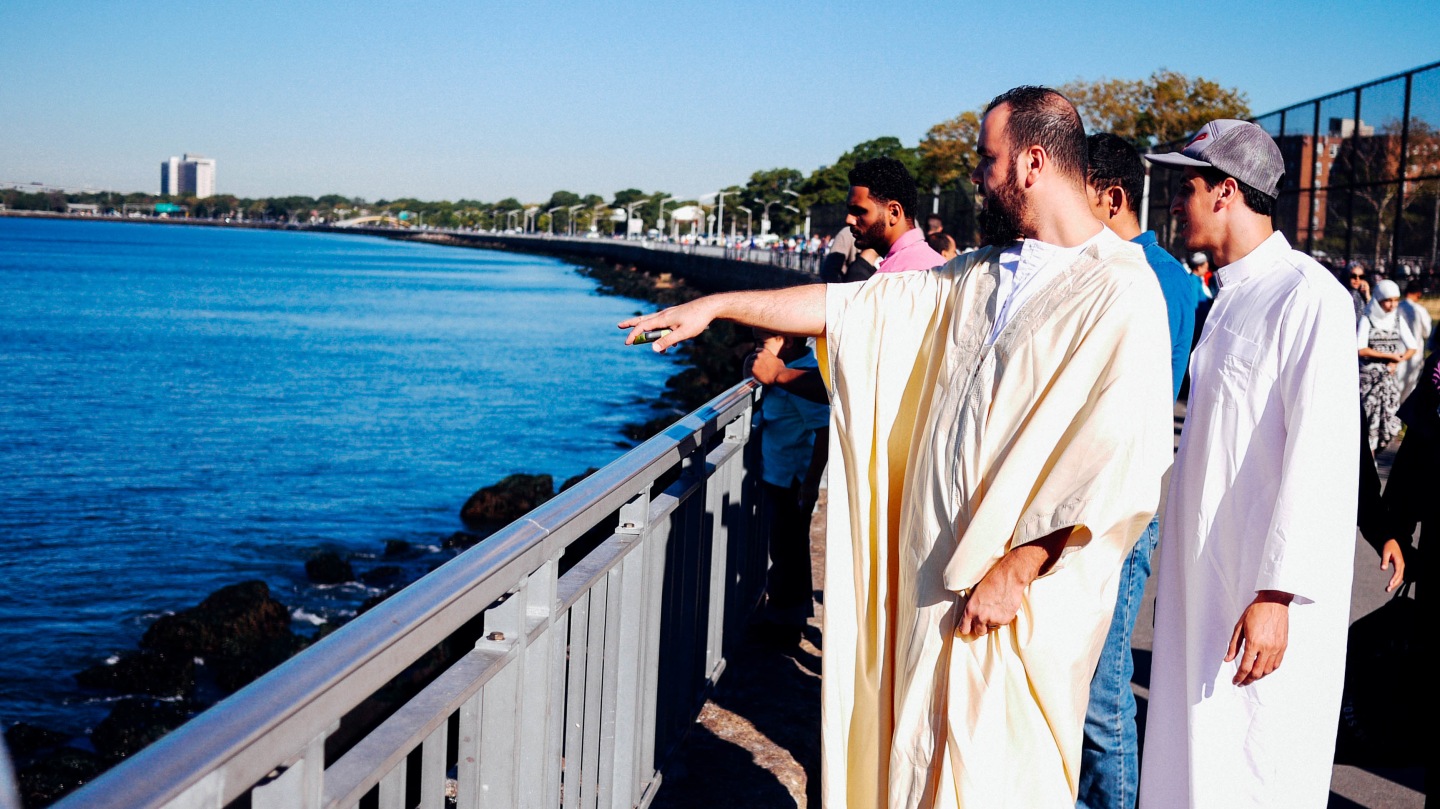 This September, I might not have got the memo but everyone else clearly did. There were kufis rocked proper, some with a slant to let you know, "Yeah, I'm from Sudan, but don't get it twisted, this is still Brooklyn." The older heads came sporting what was traditional garb to us: dishdashas and thobes hung freely, blowing in the wind of the breezy Shore Parkway pier. My Uncle Tariq pulled up in a loose-fitted Calvin Klein suit that he bragged about: "Feel it, I bought it from Macy's." But it was the youth who really stole the show: the combinations of Western and Middle Eastern styles were astounding. Cream-colored checkered khuffiyehs hung around the necks of young, fair-skinned Lebanese and Palestinian men, paired with Gucci and Louis Vuitton sneakers—fake or not, the outfits were fresh. Ray-Ban aviator frames hid the faces of those too cool for the sun. Adidas Superstars and Stan Smiths graced the feet of Americans who for far too long have been told "go back to your own country." Eid was not a day for retro Jordans; it was the day you broke out the OGs and stunted down that asphalt pavement.
Interrupting morning runs, causing traffic delays for commuters on their way to work, all up in their faces—we were unashamedly halal, flossing in all kinds of intricate dress you'd never seen. America is killing us over there, but we are killing the game over here. They never understood us, but they don't have to. Twice a year, they witness us: unapologetic Muslims, flexing on you.