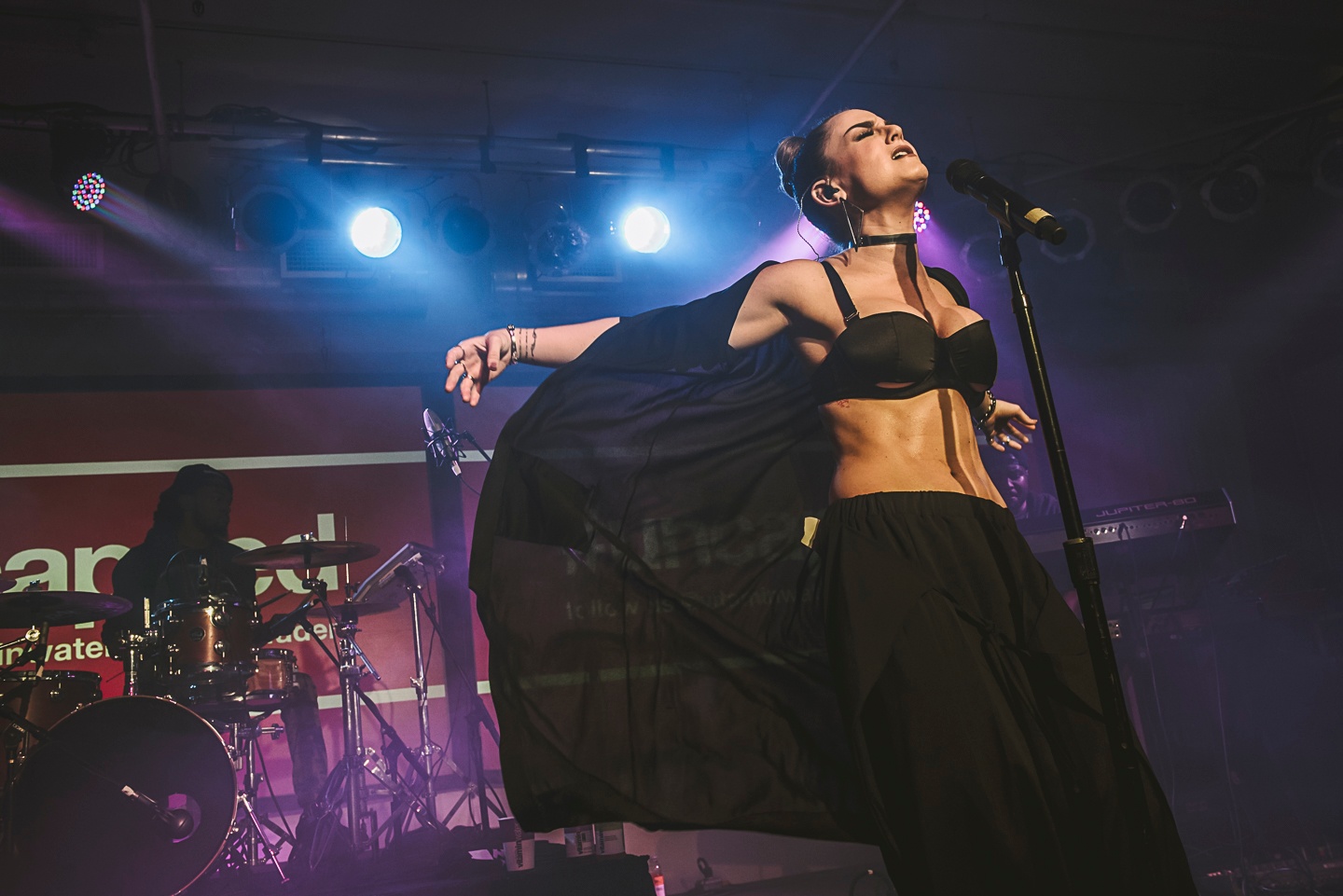 Last night as a rainy weekend began its descent on New York, a brave swarm of hardcore JoJo fans took shelter inside the Manhattan pop-up venue that The FADER and vitaminwater® were hosting the third night of #uncapped in. The large space was awash with gem-colored lights, and the crowd was wilding from the moment the doors opened thanks to a turned up set from Harlem producer Austin Millz. An encore from the night before, he spun a heavy-hitting mix chock-full of crowd-pleasers, which in this case meant a whole lot of Future and Drake.
Having copped a broken leg following a motorcycle accident last weekend, Fetty Wap was unable to perform as planned. But the evening's surprise host, Hot 97 and Beats1 DJ Ebro Darden, came to the rescue, calling on Q-Tip to fill-in. The New York legend blended old-school boom-bap beats with the hyper-contemporary sounds of Major Lazer and Travi$ Scott. Bobby Shmurda's "Hot Boy" got a real rise out of the crowd, and he made sure to honor the absent Fetty Wap by playing "My Way."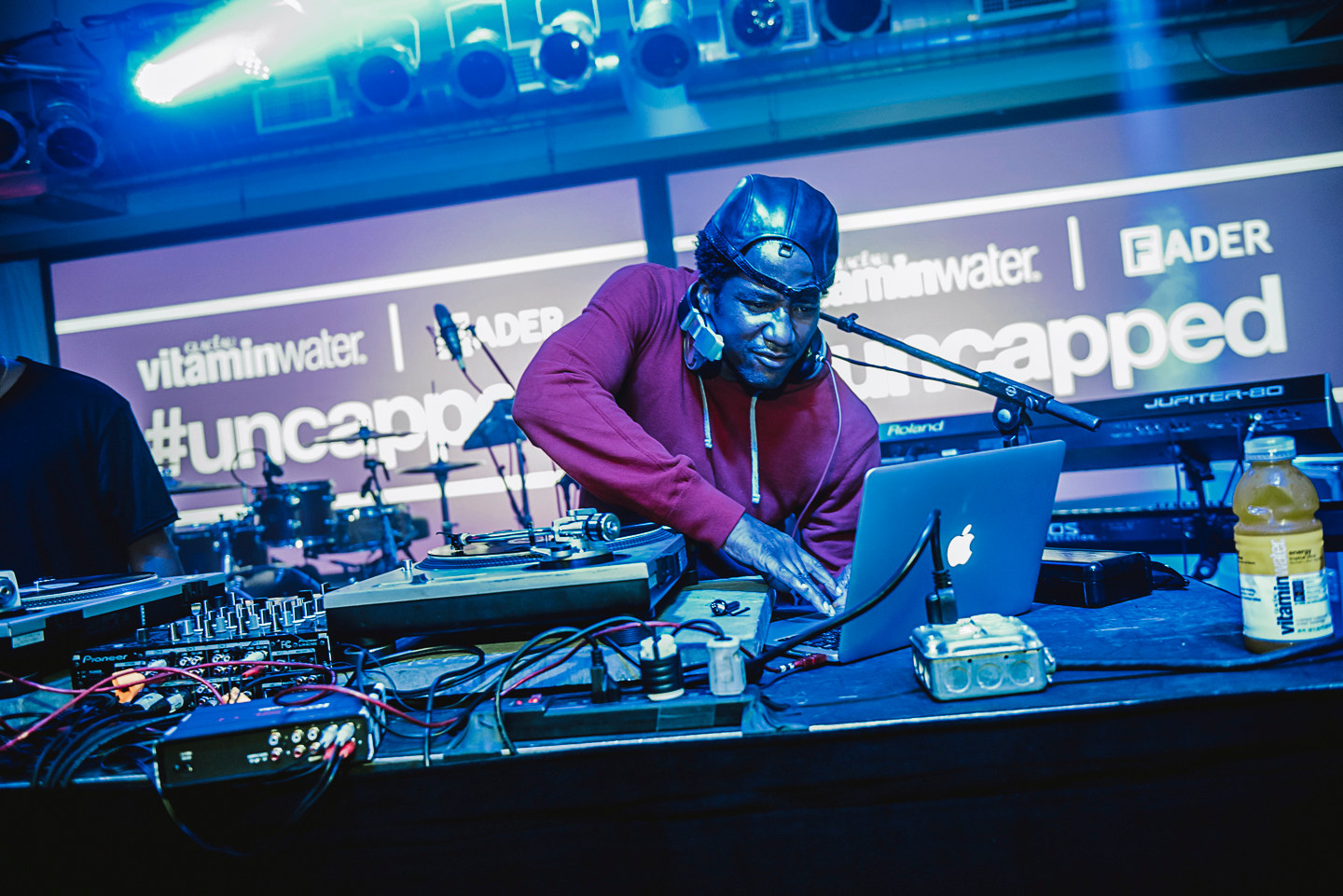 The evening's headliner JoJo also did her part to toast Fetty, sneaking a cover of Drake's verse from "My Way" into her eleven-song set. However, that was neither the first nor last cover of the night for the giant-voiced #uncapped vet: she also performed impassioned takes on Drake's "Marvin's Room," Sylvester's "You Make Me Feel," and SWV's "Weak." Then there was a fierce duo of new songs—"Say Love," and "Save My Soul"—but what really seemed to strike fans were her powerful renditions of the two songs that first made her famous nearly a decade ago now: "Leave (Get Out)" and "Too Little Too Late." "Gotta take it back," said JoJo—and she was right.