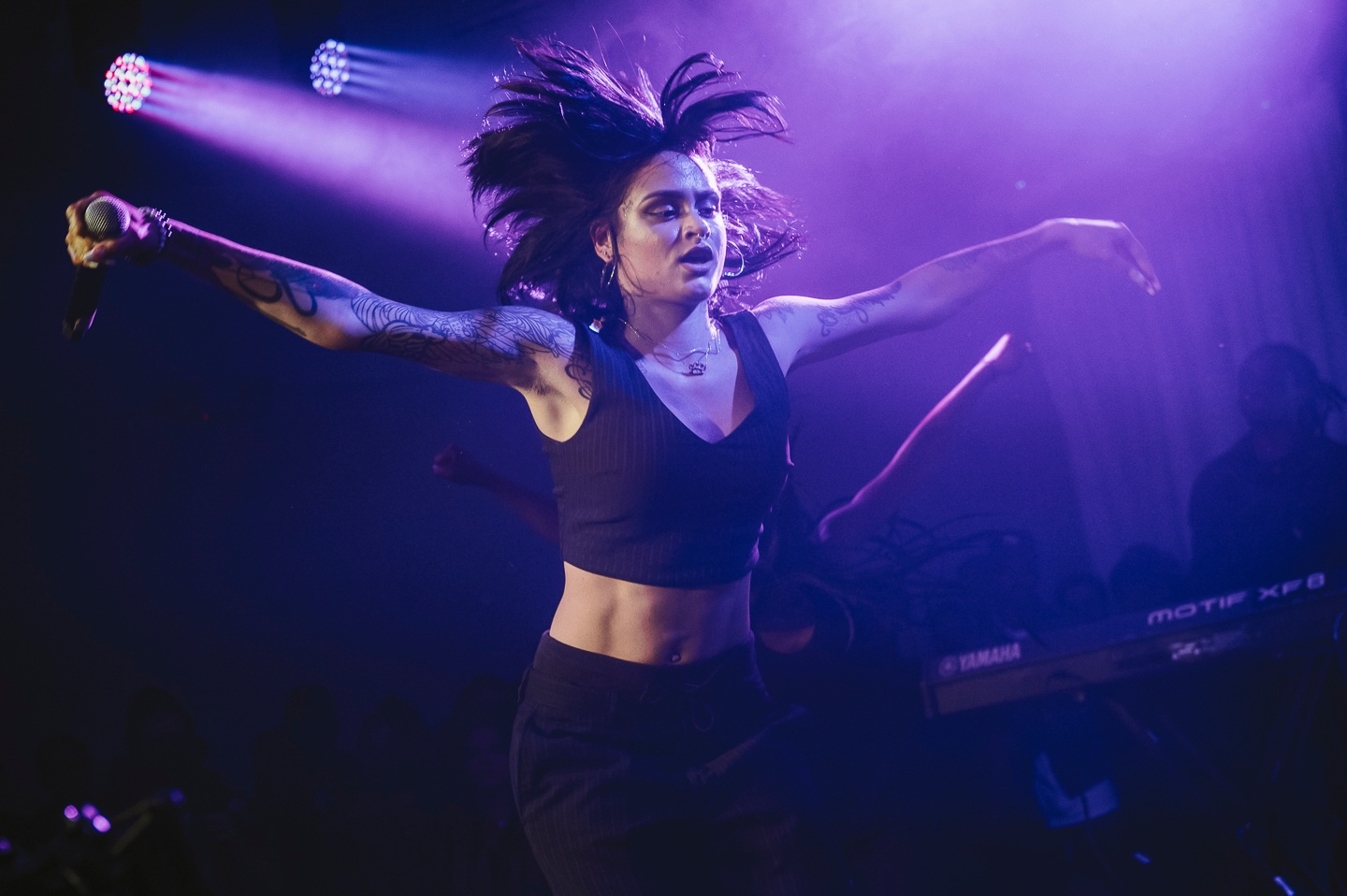 The weather in New York City was bone-chilling by the time the evening rolled around, but that didn't stop the steady flow of guests hyped about the evening's performances. Inside the west end Manhattan space where The FADER and vitaminwater® hosted the fourth night of #uncapped, there was no sign of the grim fall weather that plagued the outside world. Instead, the young crowd swarmed the multiple bars and photo booth, reveling in the venue's purple lights and the welcome arrival of the weekend. Rising Philadelphia DJ Diamond Kuts got things started, playing summer smashes like Drake's "Hotline Bling" and buzzy cuts from the 6 God's recent joint mixtape with Future.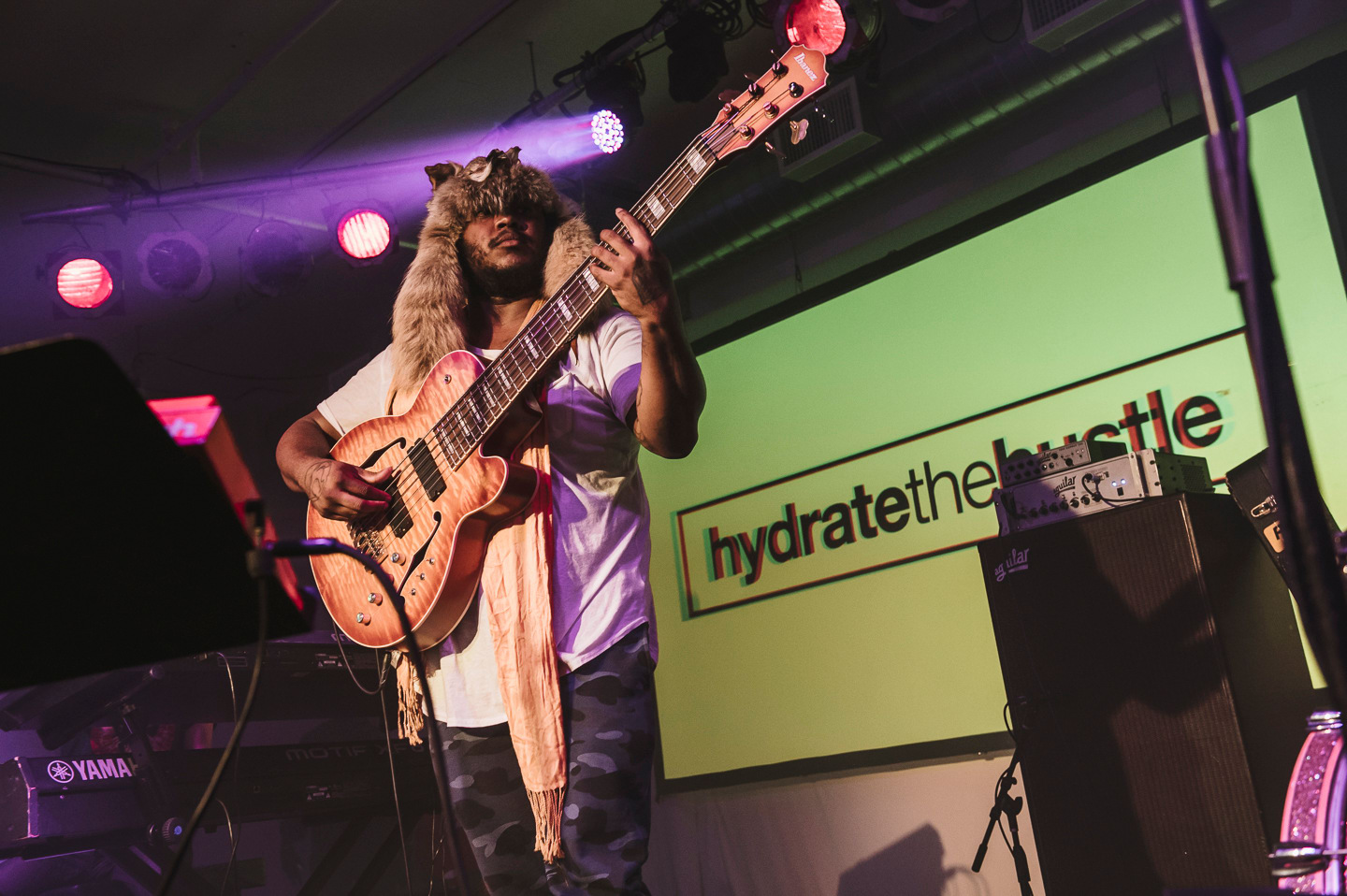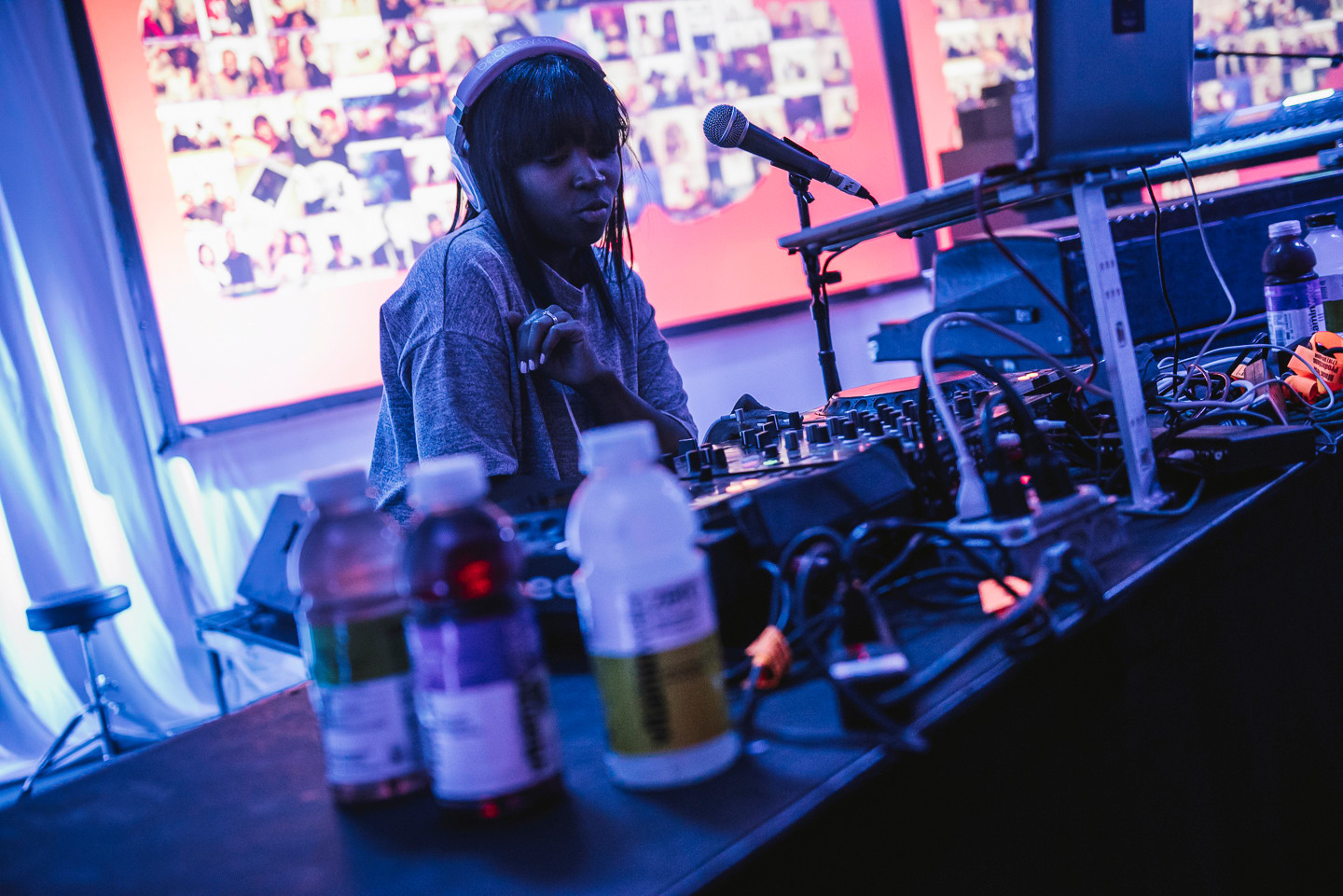 By the time Thundercat took the stage, donning a seasonally appropriate luxe fur hat-cum-cape over a crisp white t-shirt, the venue was deep with fans eager to get into his warm, soulful grooves. A few dates into a tour supporting his excellent new album, the Los Angeles multi-instrumentalist and his band delivered a gorgeous set, entrenching the audience in a series of lush, sweeping tracks. He shredded his way through beloved songs like "Lotus and the Jondy" and delved into newer material like "Lone Wolf and Cub" and the colossal "Them Changes."
The night's host, legendary journalist and radio personality Miss Info, introduced headliner Kehlani to an audible wave of approval from the crowd, which included members of the Tsunami Mob, the Oakland singer-songwriter's growing and dedicated fanbase. Kehlani came through with an undeniable set, impressively replicating her infamous tour set-up for the occasion. Her performance was complete with contributions from her DJ and keyboardist, and two back-up dancers who brought the energy all the way up. Willow Smith was in attendance, vibing out to songs like the braggadocio "How That Taste" and the Chance The Rapper collaboration "The Way," which Kehlani dedicated to the Chicago MC's recent fatherhood. The diverse crowd sang along with gusto, a heartwarming reminder that music is indeed the great unifier. For tonight's finale, Willow Smith and Chance The Rapper will take the #uncapped stage.