In case you hadn't heard, buzzy and cultish Parisian label Vetements is lending the talents of one of its primary designers, Demna Gvasalia, to Balenciaga. Here's why you should be psyched about Gvasalia taking over from where Alexander Wang left off.
1. It means high fashion is paying attention to young designers
The appointment of 34 year old Demna Gvasalia as the new creative director of legendary fashion house Balenciaga proves that high-tier fashion brands are paying close attention to young designers and new brands. After all, Vetements is only one year old.

2. It underscores the importance of a new silhouette
Obviously, fashion is cyclical. How many times and in how many ways can a designer keep a customer interested in a garment? Gvasalia and his group of confidants understood this when they crafted their now famously sweatshirts and sweaters with uber-long sleeves.
3. It proves non-branding really does work
Vetements is headed by a group of anonymous of designers who all previously worked together at Maison Margiela before branching off, and eventually forming Vetements. "Vetements came out of us questioning everything we knew about fashion during our lunch breaks", said the brand's only spokesperson last year. Gvasalia is still the only publically named designer of Vetements, keeps fans of the mysterious brand's interest piqued.

4. It doesn't mean Balenciaga will be radically changing
Vetements and Balenciaga's aesthetics are radically different, respectively. The legendary fashion label founded in 1918 is rooted in classic, clean, yet sophisticated design whereas Vetements' designs are strongly influenced by the grunge and punk fashions of the '80s and '90s. Isabelle Guichot, President and CEO of Balenciaga, wrote in a statement, "I am confident that [Gvasalia] will succeed in embracing Balenciaga's core values and developing them in harmony with today's global changes".

5. It demonstrates the value of hard work and mentorship
As with any craft, or any worthwhile thing in this world, Demna's newfound fame came after years of hard work. Prior to Vetements, the Georgian designer attended the Royal Academy of Fine Arts of Antwerp, and showed his first collection shortly after graduating at 2007 Tokyo Fashion Week. He joined Maison Margiela two years later, designing the brand's women's collection before moving to Louis Vuitton in 2013 where he was appointed senior designer of women's RTW. It was around then that he and his gang created Vetements, and the group showed their first collection at Paris Fashion Week just last year. Hustle and knowledge pay off.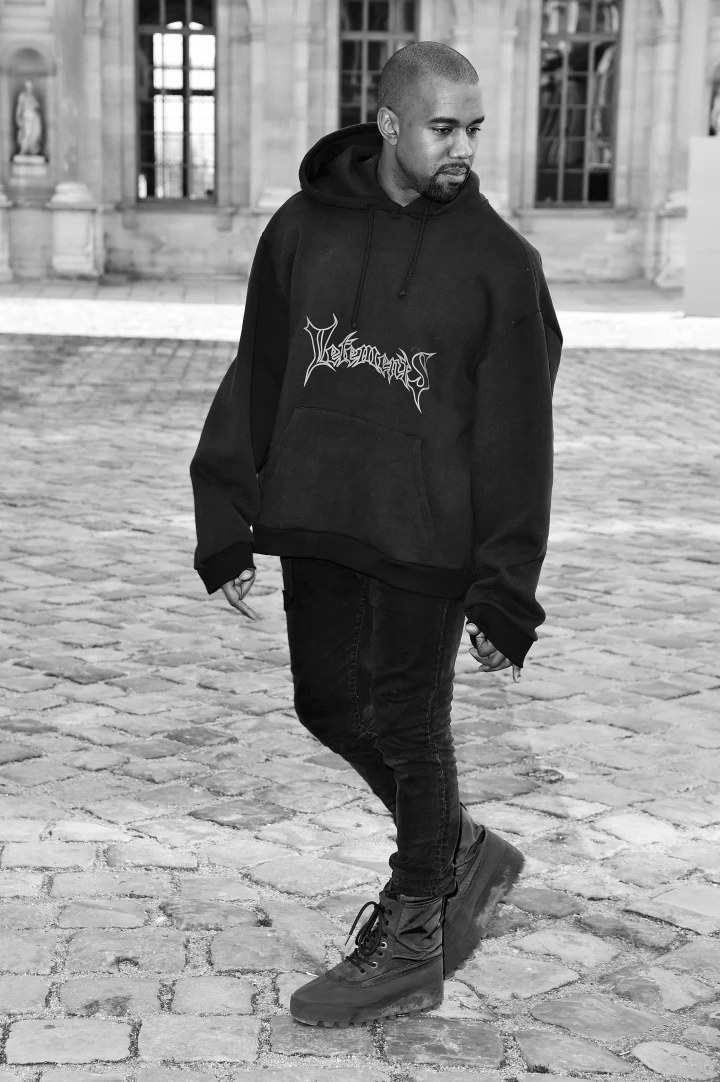 6. It might preempt the unveiling of six uber talented but anonymous designers
Demna is one of the only identified designers behind Vetements, and his unveiling a month ago ties in nicely with Balenciaga's announcement. With the huge amount of attention and excitement the brand is generating, we're hoping his Vetement's partners will come out hiding soon.
7. You'll get the best of both worlds
The new announcement doesn't mark the end of Demna's contributions to Vetements, fans can expect more and more from the young and bubbling label. As Demna told the New York Times, "I've already started working on next season for Vetements. This is a label and a project that I am committed to for a lifetime".