Mark Ronson Remembers Amy Winehouse's More Carefree Days
Her producer talks about their quieter times before the album that changed everything.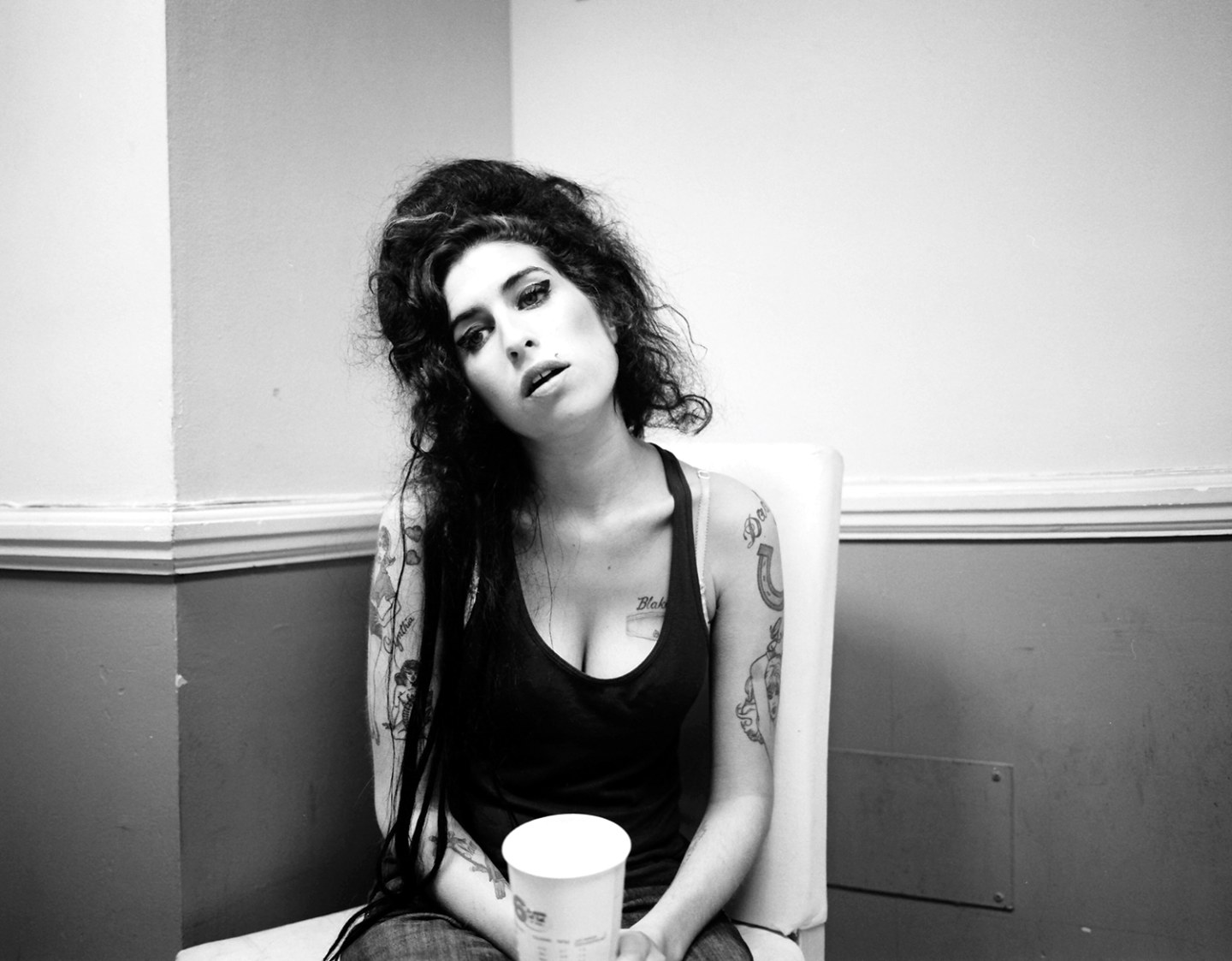 For Amy Winehouse, the Back to Black recording sessions were some of her final low-key moments before that album catapulted her into paparazzi hell. Working together on that now-classic, Winehouse and co-producer Mark Ronson were just two young artists casting as many magic spells as they could.
MARK RONSON: Amy was so serious about her words. Working on "Back to Black," when she first sang the chorus, she said, We only said goodbye in words/ I died a hundred times. My producer instinct went off and I said, "Hey, sorry, it's got to rhyme. That's weird. Can you fix that?" And she just looked at me like I was crazy, like, "Why would I fix that? That's what came out." They're some of the most unlikely lyrics you could ever imagine on a massive pop single.
Everything happened so quickly. I did a little skeleton track for "Back to Black," and she came [to the studio] the next day. She didn't really get animated about anything, ever—she just had this dead stare—so I thought what I did didn't work. And then she just looked at me and said, "I love it. That's what I want my whole album to sound like." So she stayed for another five days, just me and her.
I had to do the orchestra behind her back. I said, "Amy, The Shangri-Las, the Phil Spector shit that you love, it's the orchestra that's doing a lot of that work." She was like, "Nah, I fucking hate it. It's Disney bullshit." She didn't hear it until "Love Is a Losing Game." She had her head down on the desk, and I was kind of terrified. When the song was done, she looked up, beaming, and said, "Okay, you can leave it in." You know, the production was really a Trojan Horse. It dressed the music up to get it through the wall, but that's not why the record is what it is. It's her.
"One time, I must've fallen asleep, and I woke up, and my head was in her lap, and she was just stroking my hair as if I were her little boy." —Mark Ronson
We got on so well. She would come with me to East Village Radio on Fridays to do my show, which was right after the FADER show. She would hang out for 10 minutes and get bored and then go next door to the tattoo parlor and get a tattoo. I thought maybe I should stop inviting her because I would feel guilty if she got a tattoo that she didn't really love one day.
She was overtly sexual and playful—there was never a notion that something was really going to happen, but she had to let you know that if she wanted it to, it would happen. One time, I must've fallen asleep—we had this little bench—and I woke up, and my head was in her lap, and she was just stroking my hair as if I were her little boy.
When she came for her first promo tour to New York, things were starting to build but weren't crazy yet. We went to Brooklyn so she could finally go to Daptone and meet the guys who played on the record. She's so charming; she was there sitting in the room, just laughing. I remember seeing her walk down the street on the way out, walking on top of the yellow lines. It was one of the last times I saw her carefree and anonymous. It was really a lovely day.

—As told to Alex Frank