Meet Tricot, The Japanese Trio Making Math Rock Cool Again
In this week's GEN F, unpredictability is the name of the game for these three DIY mavens.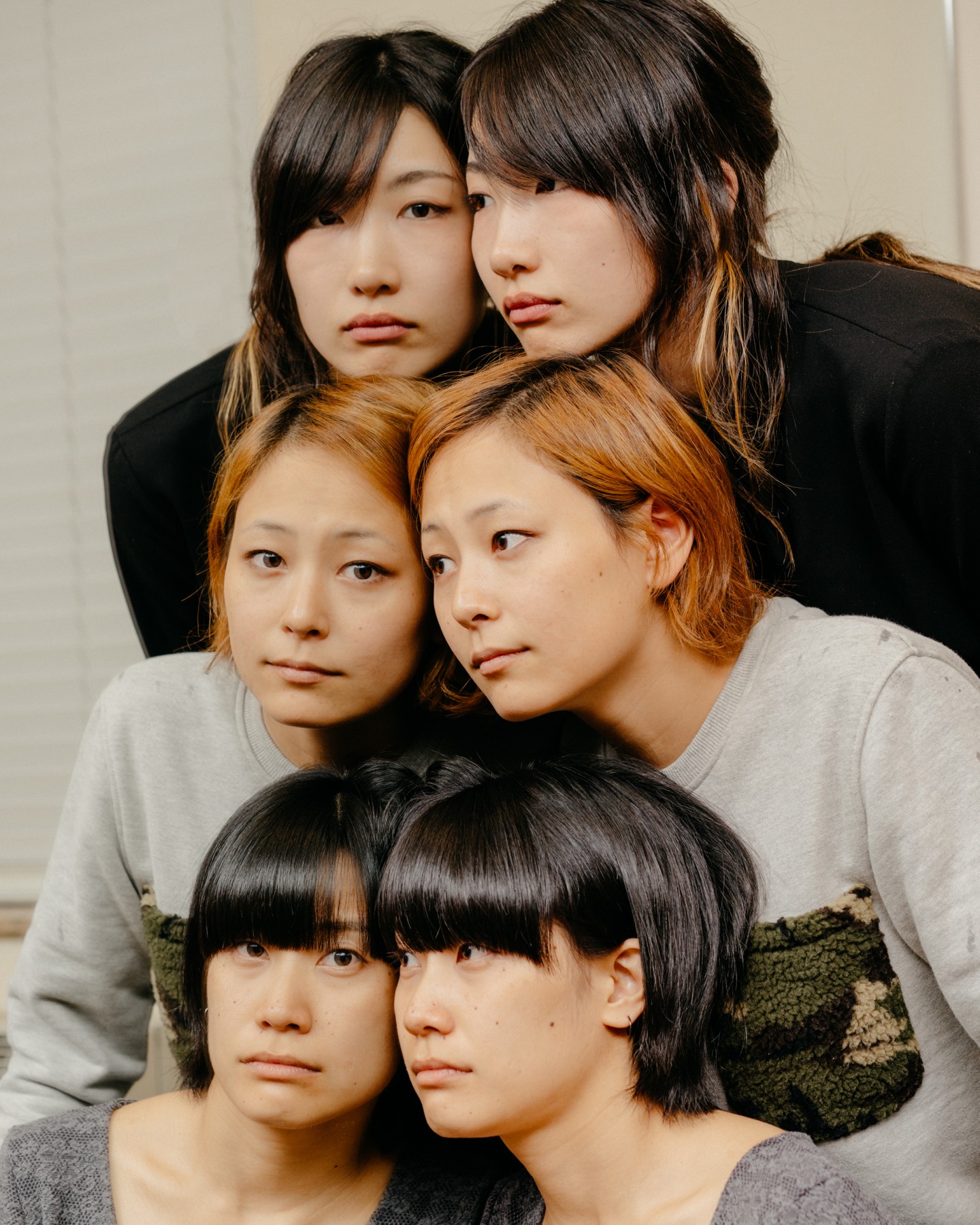 Tricot has three weeks before the start of its first North American tour, but the hotels still aren't booked. It's a tedious task that a label would normally deal with, but since the Japanese rock trio operates their own imprint, Bakuretsu Records, all the administrative stuff falls on them and two other employees. "We got lots of offers [from labels], right after we started up," lead vocalist Ikkyu Nakajima says when we meet in a cozy cafe in downtown Tokyo. "We wanted to develop as a band first, so we kept denying offers. Eventually, they just stopped coming."
Nakajima and her bandmates, guitarist Motoko Kida and bassist Hiromi Sagane, say they relish that independence. "We aren't tied up with anything," Nakajima says. Since forming Tricot (pronounced "tree-ko," a French word for a type of knitting) in 2010, they've drawn on a wide variety of rock scenes—slow-burning American post-rock, bustling Fukuoka's frantic indie-rock—to create guitar-centric songs that constantly pivot in new directions. Their first two full-length albums, 2013's T H E and this year's A N D, crashed their home nation's music charts, while their smart use of YouTube—including a music video that incorporates fan footage—has helped them win looks overseas.
The three members of Tricot all grew up near Japan's ancient capital of Kyoto: Nakajima and Kida in the neighboring Shiga Prefecture, while Sagane called the city home. "My dad had a guitar while I was growing up, but he only taught me to play a C chord," Kida says. "I learned more from the back of music magazines, which had chord progressions printed in them." She would eventually followed the same path as Nakajima and Sagane—they all joined their individual school's band club, and played in various rock groups around town, before rearranging into their current configuration.
It was the unpredictability of their songs, apparent in even the earliest rehearsal videos they shared online, that first caught Tricot attention. Each member brought a different set of sonic reference points to the project: Sagane loved emo, while Kida had a more classic rock background. "I was mostly in bands with boys in school, so I was listening to a lot of heavy metal," Nakajima says, laughing. "I listened to a lot of System Of A Down—they were my favorite."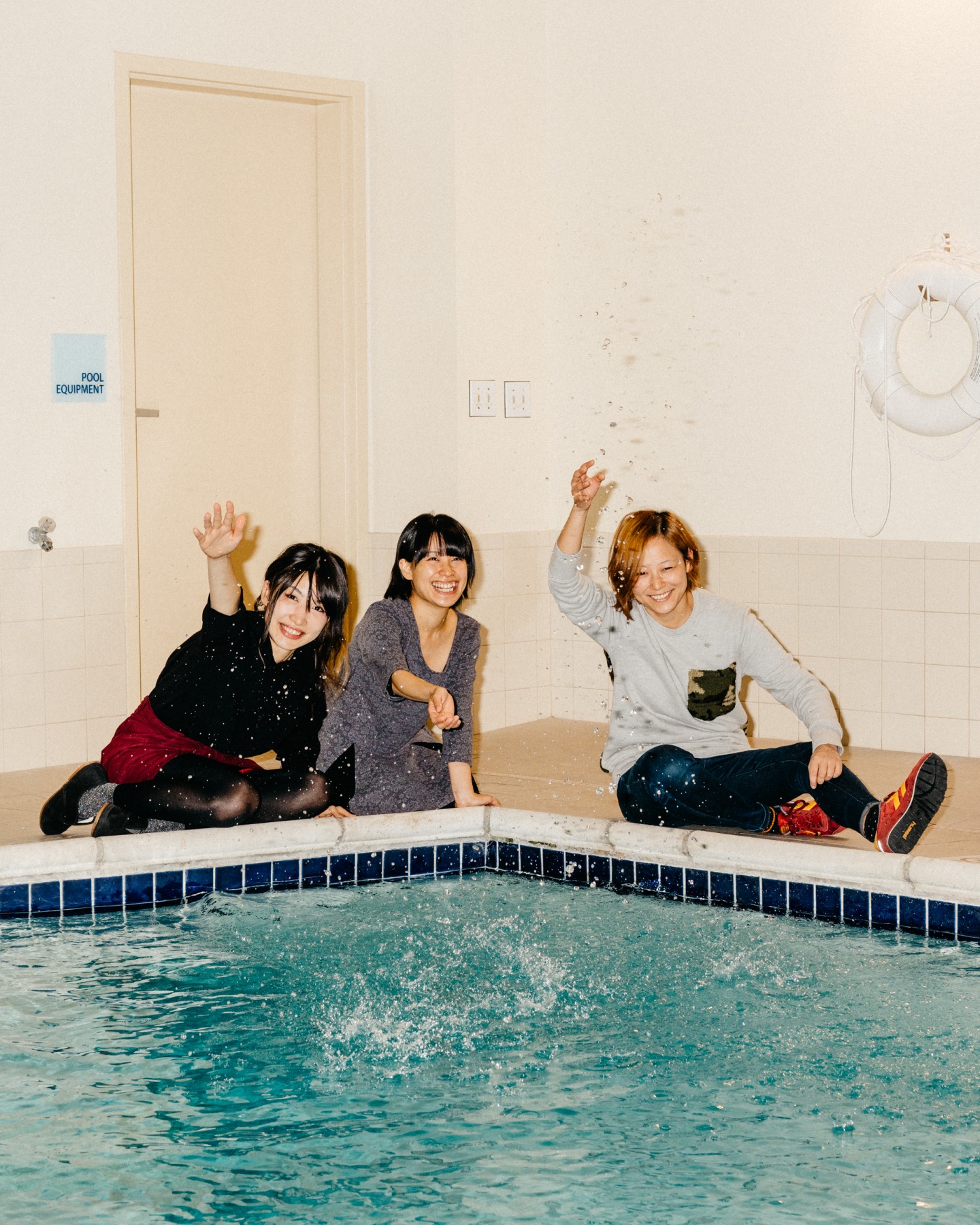 "We usually focus on the sounds first."—Ikkyu Nakajima, Tricot
From the get-go, this mishmash of influences resulted in a whirlwind sound all their own. On 2012's maniacally arranged "G.N.S.," each sonic turn is executed like it was plotted out on graph paper, while Nakajima's acrobatic, reverb-washed voice imbues the song with an emotional volatility. This year's "E" finds the singer hurtling from a hushed tone to a rat-a-tat-paced croon, eventually reaching full-on cathartic cry when the chorus hits. "We usually focus on the sounds first," explains Nakajima. "After that, we put the lyrics on top of that." They sometimes draw from personal experience for the latter—for "E," Nakajima wrote about computer hacking following an incident in which her Twitter account was compromised—but they also go in more abstract directions. "On 'Ochansensu-su,' we had just been talking about alternate names for orange juice," Nakajima says as her bandmates laugh. "We kept saying that over and over again."
The band's original drummer departed after their 2014 debut album, so for A N D, the trio involved a rotating cast of characters, resulting in a patchwork of percussion styles ranging from manic tempos to loose grooves. They're auditioning full-time drummers, but in true Tricot fashion, they won't settle on just anyone. "If we can't find a drummer we can work with, we won't try to force it," explains Nakajima. Doing it all yourself can be a drag, but having total control over shaping your aesthetic is worth it—for Tricot, at least.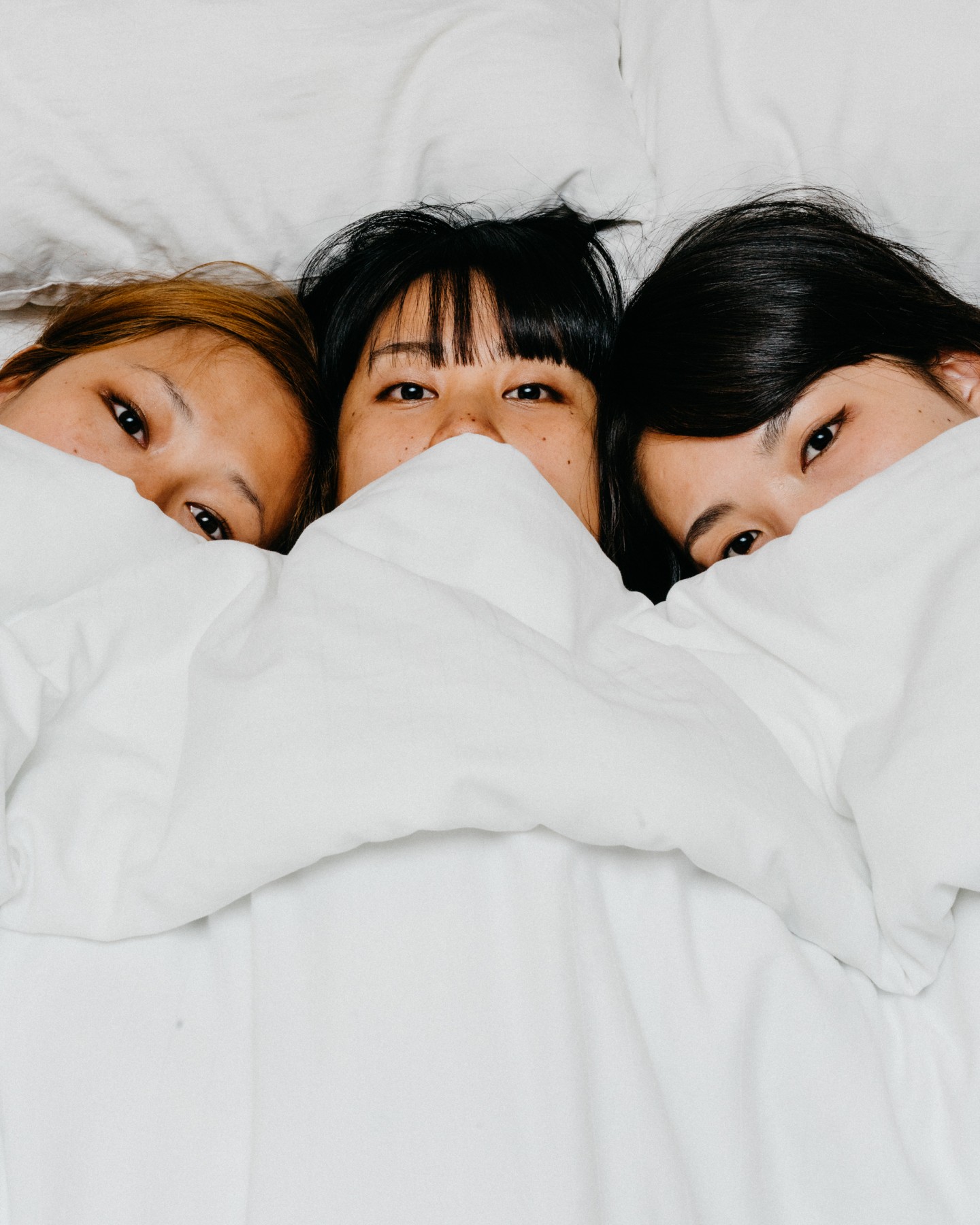 From The Collection:
GEN F