Rabit Has The Recipe For Resistance
In this week's GEN F, scathing industrial beats to mobilize the spirit.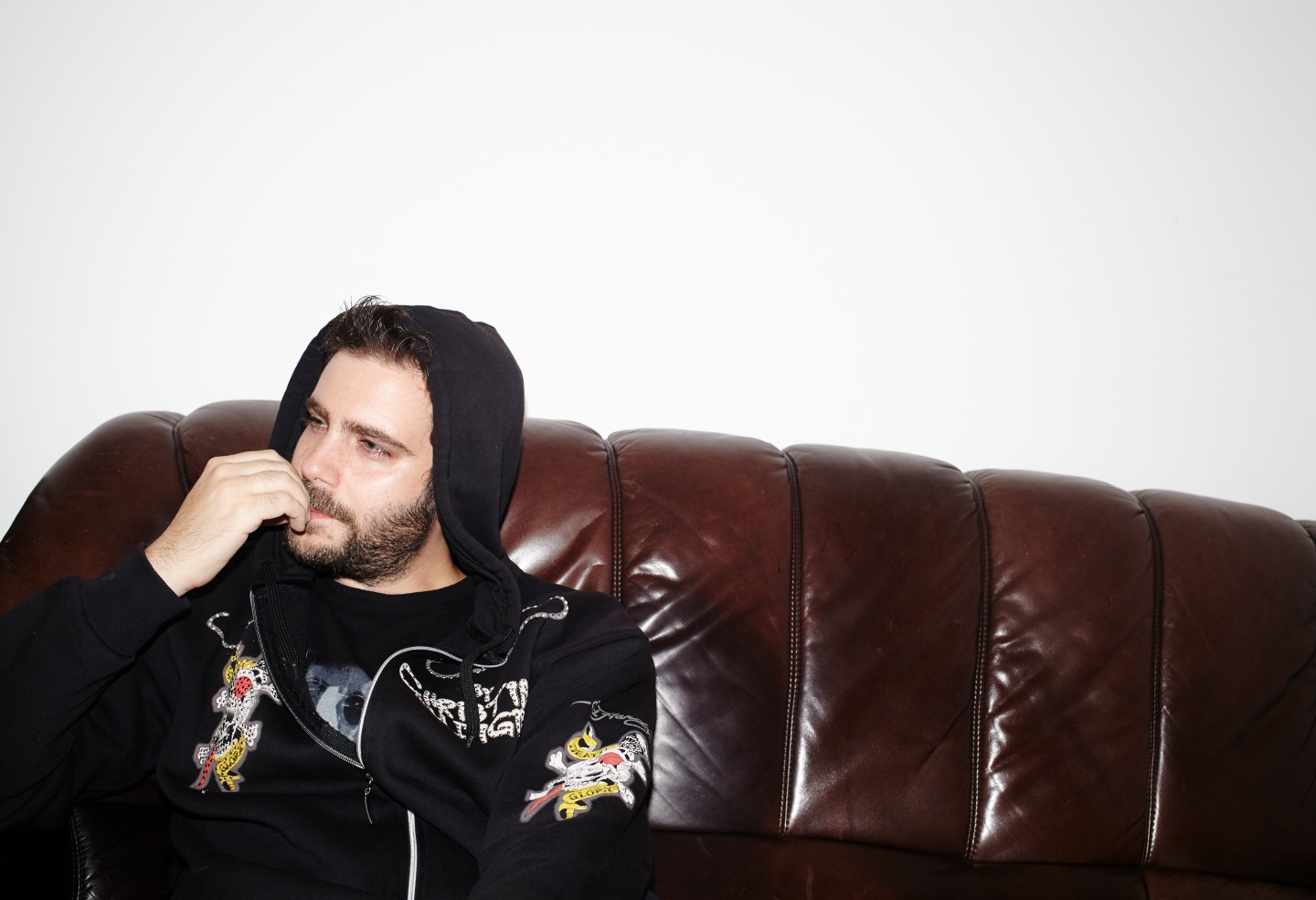 It's hard for Houston producer Eric Burton, who makes industrial beats as Rabit, to define how he feels about living in America. He pays the same taxes as everyone else but doesn't have the same rights—he could be fired from a job or evicted from his apartment for being gay—and, like much of the country, watches with dismay as Donald Trump racks up airtime. So, instead, he works it out in his music. "When I sit down to work on a song, that's my time to really put all those feelings down," he says in his gentle Texan twang over the phone from his hometown. On Communion, his debut full-length record for Tri Angle Records, Burton channels his frustration with the systemic oppression that pervades this country and its media into a blistering, noise-fueled indictment.
You don't have to look too hard to discover what set Burton on his path: his home state of Texas is notoriously conservative, and he had to bear the additional trauma of growing up gay in a Catholic household. "My time growing up with religion was a learning experience," he says diplomatically. "I feel like organized religion is dying off, so it's almost not worth talking about anymore; people are seeing through the lies." As an adult he developed an interest in occult forms of mysticism because of their lack of constraints on race, class, or sexuality; this influence can be felt in the themes of rebirth and anti-institutional spirit on his Baptizm EP from earlier this year. "The occult is basically meant to transform you into your highest possible self and transcend your body," he asserts ardently, as if recalling a maxim long committed to memory.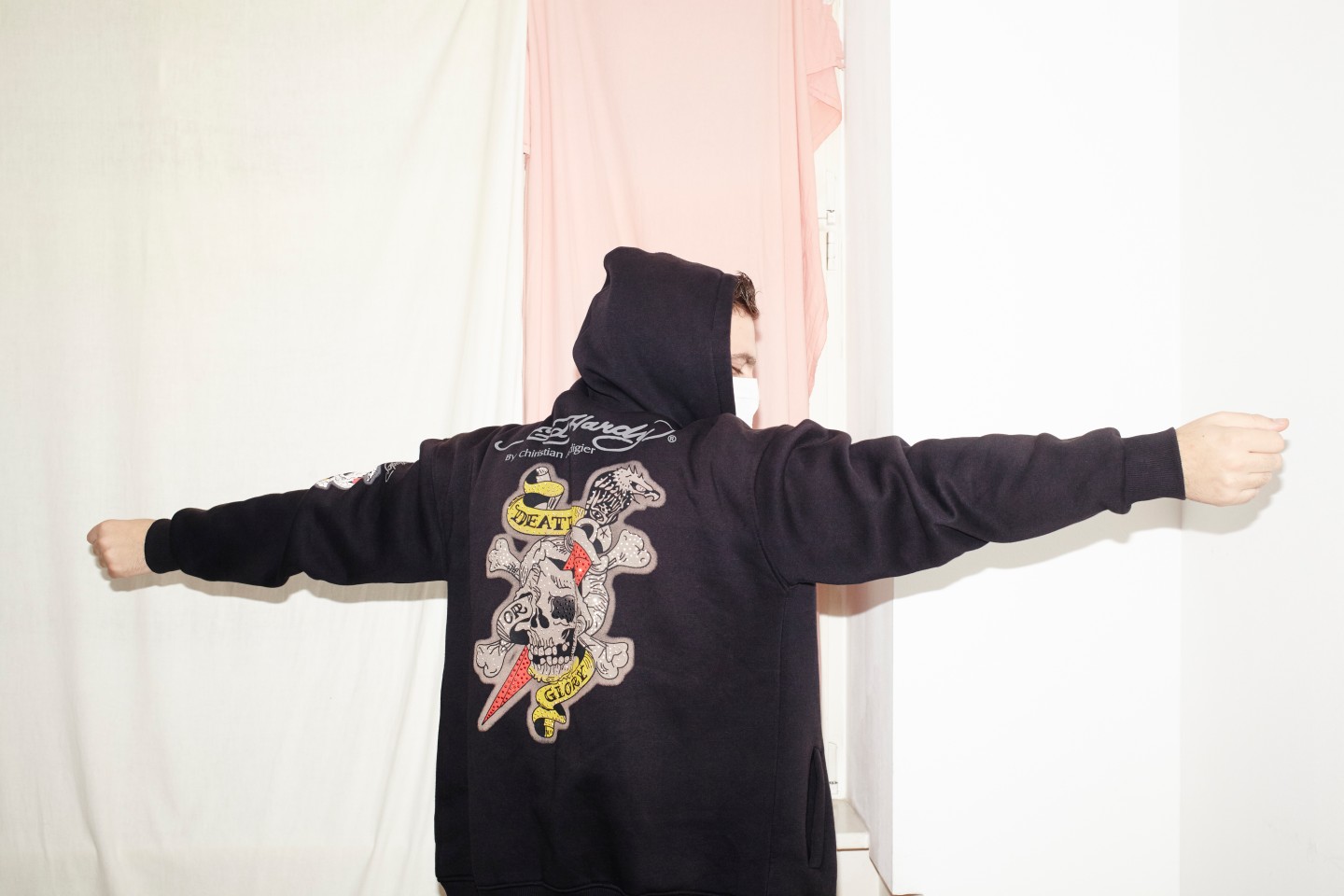 "This is the purest way I can have a conversation with people who are in a similar place mentally."—Rabit
Although critics initially pegged him as a grime producer because of how his work recalled its eski cousin, his actual roots are in U.S. hardcore punk. "Fugazi really impacted my thinking about how and why we create," he continues. "[It's about] the direct conversation an artist can have with the listener—standing for something." In the vein of his punk forebearers, Burton takes issue with the trendy kind of "fake consciousness" that he believes has taken hold of America. "A lot of us know what's going on and yet we're all sitting here, being like, 'We're just not going to talk about this,'" he laments, referring to society's widespread yet largely apathetic recognition of racism and anti-LGBTQIA attitudes. This year he set up a label, Halcyon Veil, to help provide a platform for artists that resist such limited thinking. But it's Communion that really sets out his stall. There's a ceremonial quality to the record that recalls the Christian service referenced in its title, in which churchgoers line up to consume food and drink symbolizing Christ's flesh and blood. While that ritual is designed to reinforce believers' religious commitment, Burton's dark reimagining of it is the complete opposite: he wants to cultivate non-conformity and resistance to the power structures conditioning us through mental poisoning.
Communion is not the easiest of listens—at times it's eerily sparse, at others impenetrably frenetic—but ultimately that's what makes it rewarding. A dark trance melody evokes the pleasure of pop music on "Snow Leopard," but the way it's dragged through rough, arid noise recasts it as endurance of pain, not some euphoric fantasy. Then there's lead single "Pandemic," a scathing piece of industrial music that has the effect of an auditory exorcism, so stimulating that it produces a soothing feeling of psychic drainage. Sometimes we need music this psychologically rattling to open up the possibility for something new; white-hot beats to mobilize the spirit. "This is the purest way I can have a conversation with people who are in a similar place mentally," Burton says plainly of his album-length beacon. "All the bullshit aside."
Tri Angle Records releases Rabit's debut album, Communion, on October 30th.
From The Collection:
GEN F